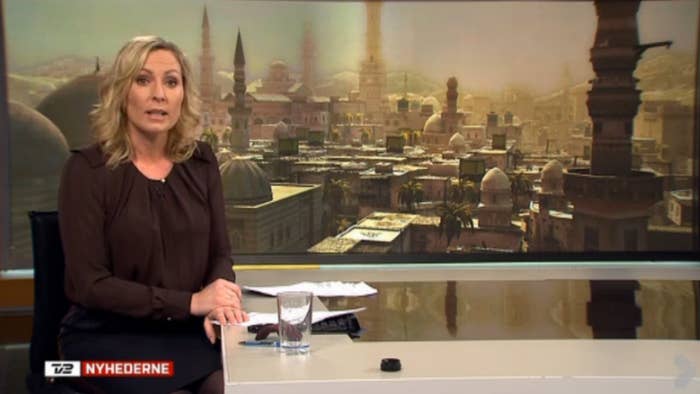 From the AP:
One of the TV channel's employees had found the image online and thought it was a photo of Damascus' skyline.

[TV2 Head of News Jacob] Nybroe says it was a terrible mistake and a "reminder to us all of the importance of verifying the sources of pictures."
Of course, this isn't the first time a TV producer has fallen victim to bad image search results.