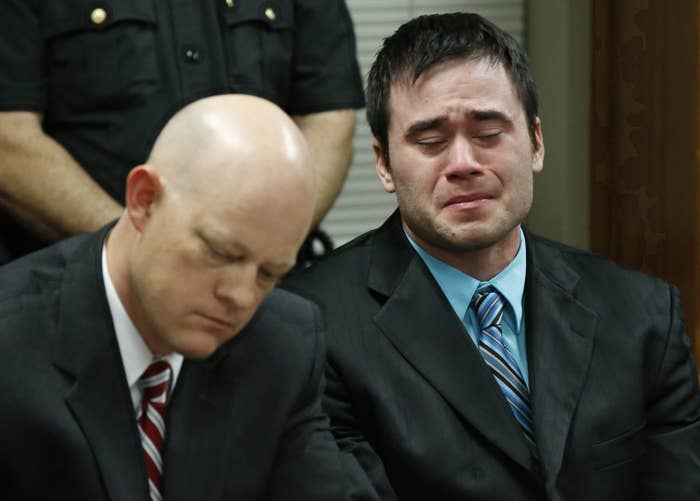 Former Oklahoma City Police Officer Daniel Holtzclaw has been found guilty of multiple counts of rape — first and second degree — as well as sexual battery, procuring lewd exhibition, and forcible oral sodomy.
Holtzclaw has been on trial since Nov. 2. He was accused of sexually assaulting 13 women in the community he patrolled from December 2013 to June 2014. His 36 charges ranged from stalking and indecent exposure to forcible sodomy and rape. Of the 36, he was found guilty of 18.
The Holtzclaw case has become yet another flashpoint for the frustration of black people with law enforcement, after a year of protest over what activists say is a national epidemic of police abuse with little accountability. Prosecutors say that Holtzclaw deliberately chose women he thought were unlikely to be believed — black women with criminal records from an impoverished neighborhood.
Six of the women alleged that Holtzclaw raped them — he was found guilty of four of the six charges. He was found not guilty of a handful of the lesser charges, including two rape charges, one rape by instrumentation charge, four sexual battery charges, three forcible oral sodomy charges, five procuring lewd exhibition charges, and one charge each of burglary, stalking, and indecent exposure.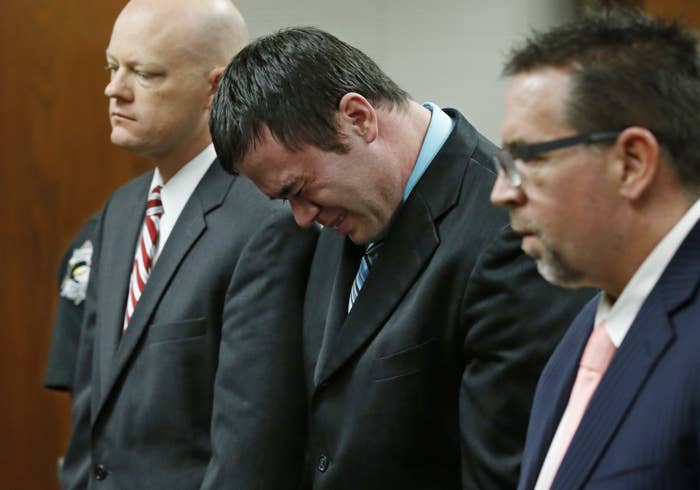 Of the 13 women who accused Holtzclaw of sexual assault, six had their charges fully convicted by the jury. Holtzclaw was found guilty on some of the charges associated with two other women. Holtzclaw was found not guilty on charges associated with five of the women.

The jury announced its verdict Thursday night, after more than 45 hours of deliberation. The Oklahoma Police Department released a statement saying they were "pleased" with the decision.
The jury began deliberations just after 5:20 p.m. on Monday. Earlier in the day, prosecutors for the state of Oklahoma and Holtzclaw's defense attorney delivered lengthy closing arguments. Holtzclaw's defense lawyer Scott Adams told the jury this case "is a case that I think every one of us will remember for the rest of our lives" because it "shook the very foundation of which we all believe and stand for in this community."
Adams built his closing arguments on criticizing Holtzclaw's alleged victims' behavior, both in their pasts and in the courtroom during their testimonies. Throughout the trial, a few of the 13 women were uncooperative with questioning, and one admitted to testifying high on PCP — "blown out of her mind," as Holtzclaw's lawyer Scott Adams said.
The defense pointed out that most of these women had criminal records — charges related to prostitution, drugs, assault, and battery — and that some had provided police over the years with multiple aliases, social security numbers, phone numbers, and birth dates.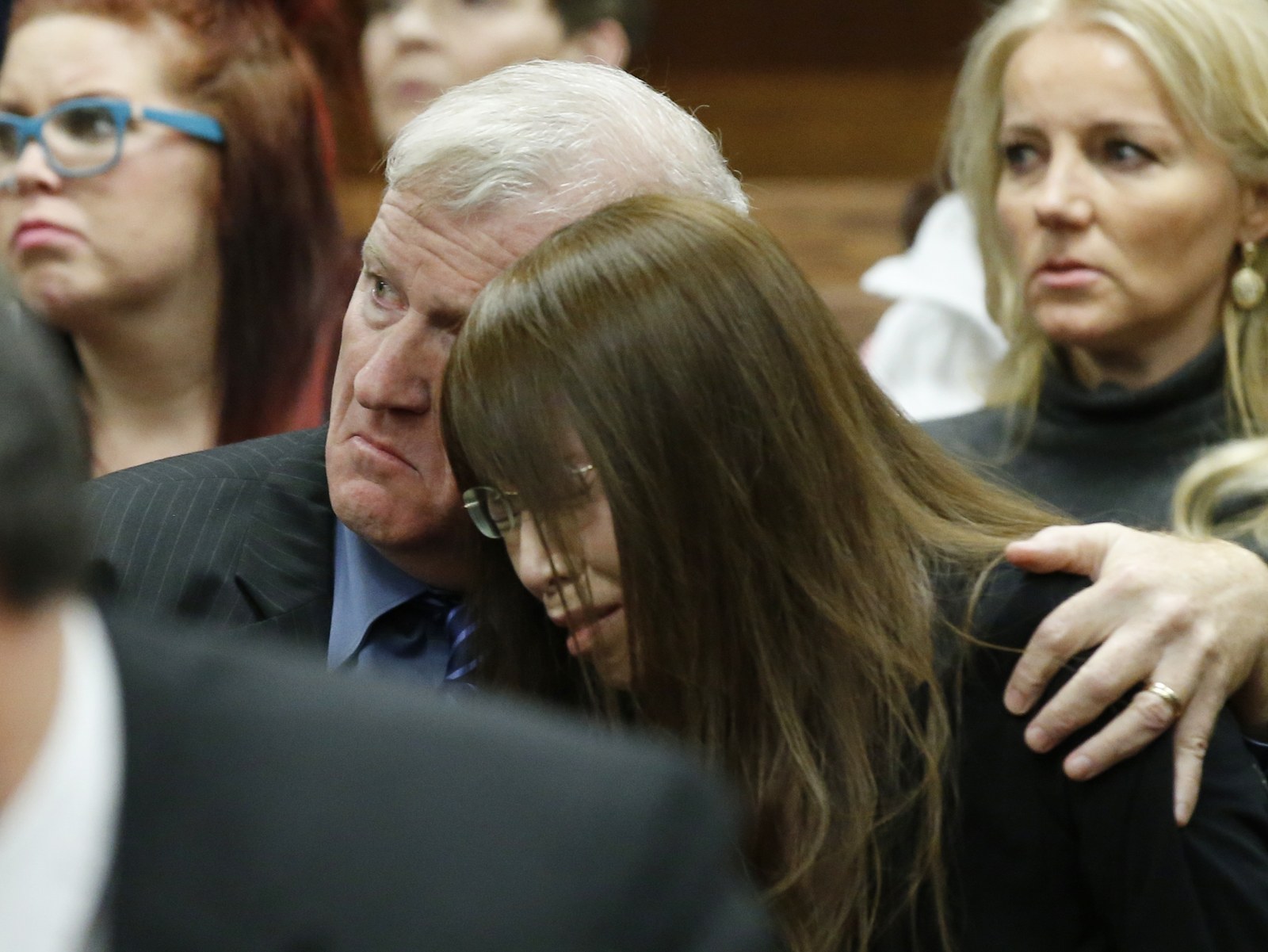 "The witnesses that you saw in this courtroom don't care about the truth," Adams said. "For them it's about whatever's going on in the moment. Whatever it is to further their agenda."
Adams also admitted Holtzclaw was ultimately "ill equipped" to patrol such a high-crime area; the Oklahoma City Police Department does not have body or dash cams, he said. He called Holtzclaw an "honorable and ethical police officer" who was put into a neighborhood where people don't like the police.
"He was aggressive, he was vigilant, and he was honest," Adams said. "Without people like Daniel Holtzclaw patrolling the streets, what are we?"
"Safe," one woman in the gallery was heard saying.
In a loud and passionate rebuttal, Assistant District Attorney Gayland Gieger said the idea that the women were just "a bunch of drug-addicted lying convicted felons living on the East Side who got warrants, and they don't even keep the same cell phone number, and they don't have jobs, and they walk around in high-crime areas, and they're out on the streets at 2 a.m." was exactly what Holtzclaw "was was hoping you would think."
Holtzclaw, Gieger said, targeted these women for precisely that reason — who would believe them? Who would care about them? "Should we care about them?" Gieger said. "Yes."