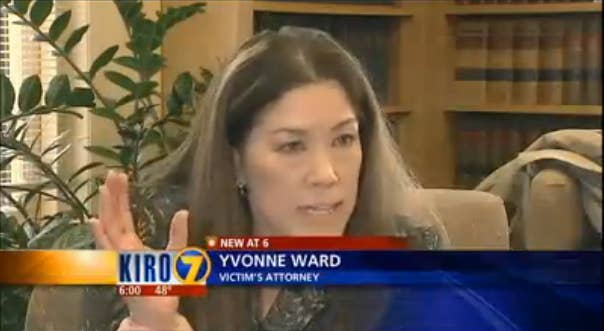 A 23-year-old Wyoming woman — identified as DM in court papers — won a settlement Wednesday from the city of Lynnwood, Wash., more than five years after authorities questioned her rape and pressured her into claiming she invented the attack.
The city will pay her $150,000, KIRO TV reported.
According to the civil complaint her lawyers filed in June, DM was transitioning out of foster care and living in facilities operated by the non-profit Cocoon House when she was raped by Marc O'Leary, a stranger. Around 7 a.m. on Aug. 11, 2008, O'Leary "threatened [her] with a butcher knife, bound her wrists with a shoe string he had removed from her shoes, stuffed a pair of underwear in her mouth as a gag, blindfolded her, and took photographs of her."
After the attack, DM called her case manager and a neighbor, who called 911. In DM's apartment, Lynnwood Police officers observed the marks on her wrist and took photos of them. Later, an emergency room doctor noted her wrist trauma and "abrasions to inner aspect labia minora."
But during the police department's subsequent investigation, three people said they doubted DM's story: her foster mother, an anonymous caller, and a friend whom DM spoke to hours before she was raped.
Three days after her attack, DM was taken to the Lynnwood Police Station for questioning. There, police didn't inform her of her Miranda rights and ultimately "put words in [her] mouth to extract an involuntary confession from her that she had made up the story," the complaint alleged.
"Based on her answer and body language it was apparent that DM was lying about the rape," Detective Jerry Ritgarn wrote in his report. As he continued questioning her, "DM became more animated, pounded the table and said that she was 'pretty positive' that it had happened."
According to DM, Ritgarn threatened her with jail "if she took a polygraph and failed and said that 'he would not recommend Cocoon House assistance for her.'"
DM eventually signed a statement confirming she had made up the story, which landed her with charges of filing a false police report. She was arrested, arraigned, and finally pled not guilty on Sept. 25, 2008. She entered into an agreement to pay $500, serve one year of probation, and undergo a mental health evaluation.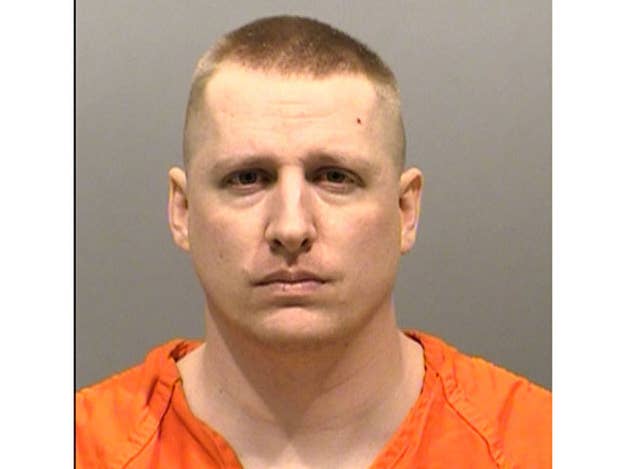 In February 2011, Marc O'Leary was arrested in Colorado on 39 sexual assault charges. In his possession were photos of DM and her ID card. The Lynnwood case was reopened, and $500 in bail money was returned to DM. A year later, O'Leary — already sentenced to 327.5 years in prison for raping four Colorado women — pled guilty to raping DM and another woman in Kirkland, Washington.
DM's record has since been cleared, but in June 2013, she filed a federal civil-rights lawsuit against O'Leary, the city of Lynnwood, the chief of the Lynnwood Police Department, one detective, one sergeant, the Cocoon House, and two Cocoon House employees.
In addition to her $150,000 settlement with Lynnwood, DM reached an undisclosed settlement with Cocoon House.
Today, DM is 23, living in Wyoming, and engaged. Her lawyers say she is "excited ... and she's looking forward to a fabulous life."
One attorney, Yvonne Ward, told KIRO TV they had only one disappointment:
"[We] won't be able to explore Detective Rittgarn's psyche and background to find out why, why did he go after this young rape victim?"