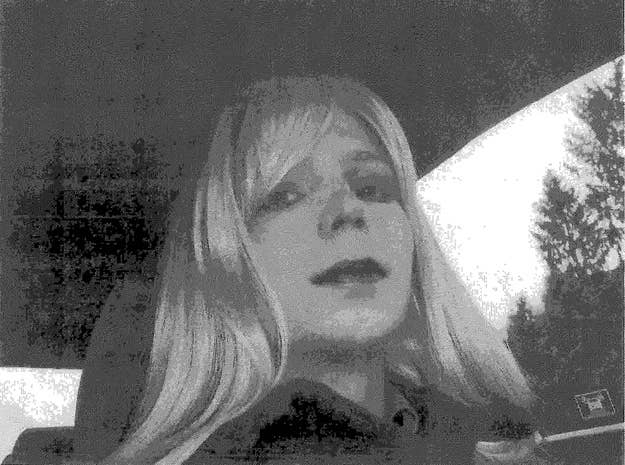 In a statement published by the Guardian on Wednesday, Chelsea Manning expressed disappointment with the "substantial disconnect" between her and those representing her in the outside world.
The WikiLeaks source formerly known as Bradley Manning recently received the 2013 Sean MacBride peace award, which was accepted on her behalf by peace activist and retired Army Col. Ann Wright. But in her statement, Manning says she was never notified about the award. And she's uncomfortable with Wright's acceptance speech characterizing her actions as peaceful.

"I simply don't know what's happened here," Manning continues. She says she is "flattered and honored to receive the award," but "shocked and frustrated" to be "left out of the process ... So, to avoid any disconnection or miscommunication in the future, all of my 'official' statements and position coming from me shall be in the form of a signed letter or release, similar to this one..."
The letter is Manning's first public statement since August, when she thanked supporters through her attorney after being sentenced to 35 years in prison for leaking classified information. That month, the 25-year-old also wrote a pardon request to President Obama.