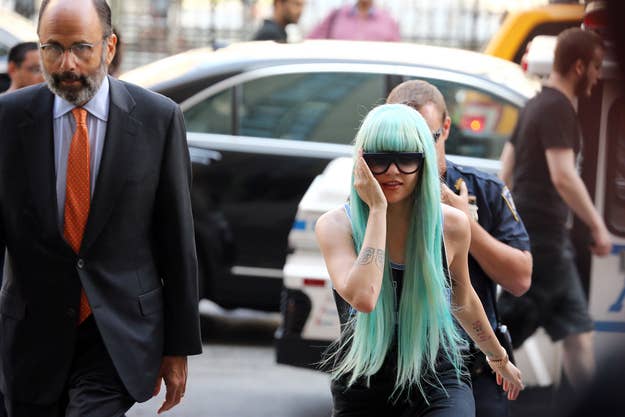 Amanda Bynes' mother, Lynn Bynes, was granted temporary conservatorship Friday, while her 27-year-old daughter receives treatment for mental health at a California hospital.
On July 22, Bynes was involuntarily hospitalized on a 5150 order after setting a small fire on a woman's driveway in Thousand Oaks, California. That night, she was also seen washing her gasoline-soaked dog in a liquor store bathroom. On July 26, Lynn Bynes requested conservatorship.
In the filing, Rick and Lynn Bynes said their daughter was "essentially homeless," "extremely paranoid about being watched, including at our residence," and "[appeared] to have a substance abuse problem."
"She would cover smoke alarms with towels, tape windows shut and cover her car dashboard with cardboard and tape out of fear that cameras were watching her from inside these places ... She talks incessantly about cosmetic surgeries that she wants to have completed. We are concerned that the surgeries she wants to have are dangerous and detrimental to her health."
A 5150 order lasts only 72 hours, but Bynes' hospital stay was extended by her doctors for an additional two weeks. The order has again been extended — this time for 30 days.
Lynn Bynes will make all decisions regarding the health and finances of the 27-year-old until Sept. 30, the Associated Press reports.
Bynes reportedly told her court-appointed lawyer that she didn't need conservatorship, but the judge's decision was based on a medical evaluation, an investigator's interview with Bynes, and Bynes' "lack of capacity to give informed consent to medical care."