Why You Shouldn't Take Photos While Standing On A Frozen Pond
Crazy before-and-after photos of two people at Central Park.
Four people were hospitalized Tuesday after falling in Central Park's icy pond around 2:15 p.m. Two were men from the Bronx, ages 19 and 20, The other two were a police officer and a firefighter trying to rescue them. (None are believed to be seriously injured.)
At the time of the fall, the men were reportedly taking photos of each other standing on the ice.
Here's an Instagram taken at The Pond at what appears to be the moment right before the fall: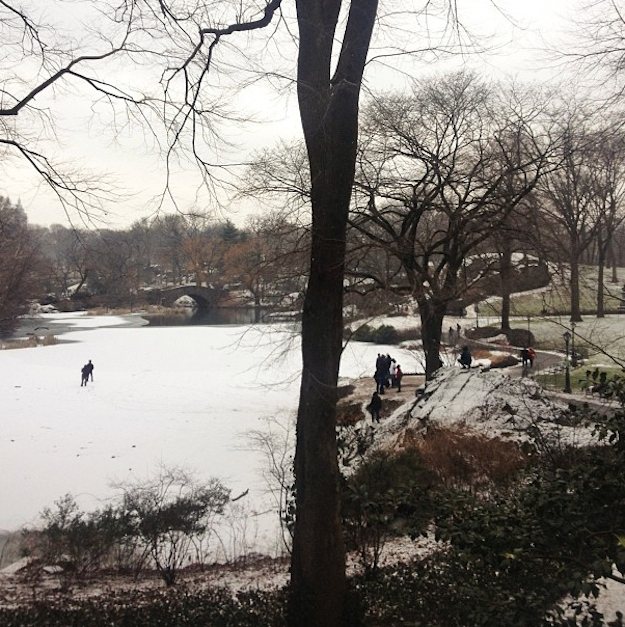 And here's what happened shortly after: