Self-Deportation: A Guide
During NBC's GOP Debate, Mitt Romney talked about how self-deportation was part of his strategy for dealing with illegal immigration. We break that down for you.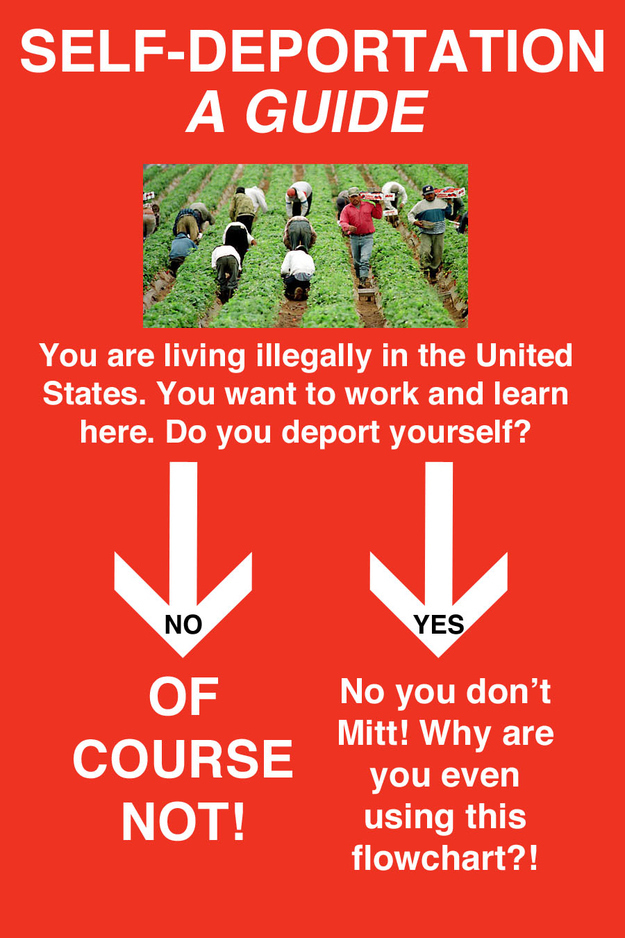 Edited to add: Self-deportation is a policy that looks to make conditions for undocumented workers so tough that their best course of action is to return home. The term "self-deportation" is absurd.