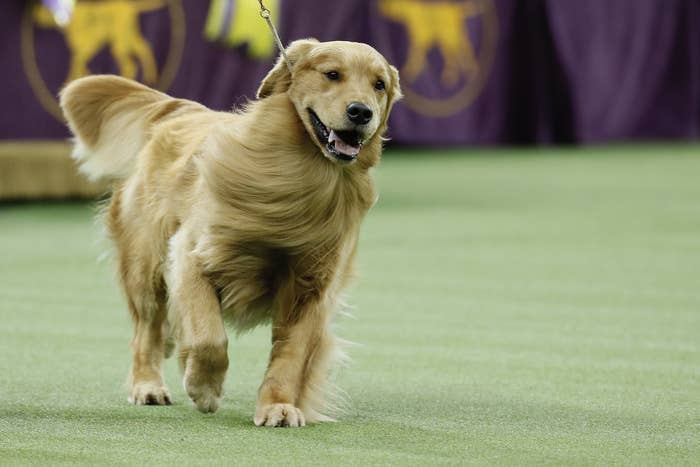 From the stories making headlines to what's trending in pop culture, jump in our group chat and catch up on everything you might have missed this week. Watch new episodes of Did You See This? weekdays on Facebook Watch.

We're still fighting over the winner of this year's Westminster Dog Show! Plus, Ross Mathews joins Did You See This? to spill the beans on the advice he gave Beyoncé! Keep scrolling for full episodes on the stories that dominated our feed this week.
Disney+ is giving us even more '90s nostalgia!
Disney's new streaming service has been loaded with nostalgia, but the announcements of Mighty Ducks and Honey, I Shrunk the Kids reboots have '90s kids split!
"I get that people want to show the newer generations what we got to experience, but I'm low-key over reboots," BuzzFeed pop culture writer Morgan Murrell said. "Just think of something new already."
A dog show winner divides the internet
Siba the standard poodle took home the award for best in show at the Westminster Dog Show, but the internet seemed to have a different favorite!
"Look, Daniel may not have won best in show — but he won best in heart, OK?" comedian Drexton Clemons joked.
Parasite takes over the Oscars
Fans of South Korean comedy-thriller Parasite were ecstatic to see the film sweep four major award categories and take home the Oscar for Best Picture — but they were also pretty surprised!
"Honestly, I feel like it's rare for the movie that deserves to win...to win," comedian Charlie Bardey told the chat. "And maybe, you know, the Academy was doing a little bit of penance this year."
Ross Mathews joins Did You See This? to spill the tea on Beyoncé!
You probably didn't land an invite to Beyoncé's super-exclusive Oscars afterparty, but Ross Mathews of RuPaul's Drag Race joined the chat to let us know what it was like when he met the pop icon and how he helped her rebrand for her solo career!
"Madonna won a Golden Globe for Evita. Cher won an Oscar for Moonstruck. They don't have last names," Mathews explained. "So why are you doing Beyoncé Knowles? You should just do Beyoncé."
Catch new episodes of Did You See This? every weekday on Facebook Watch.