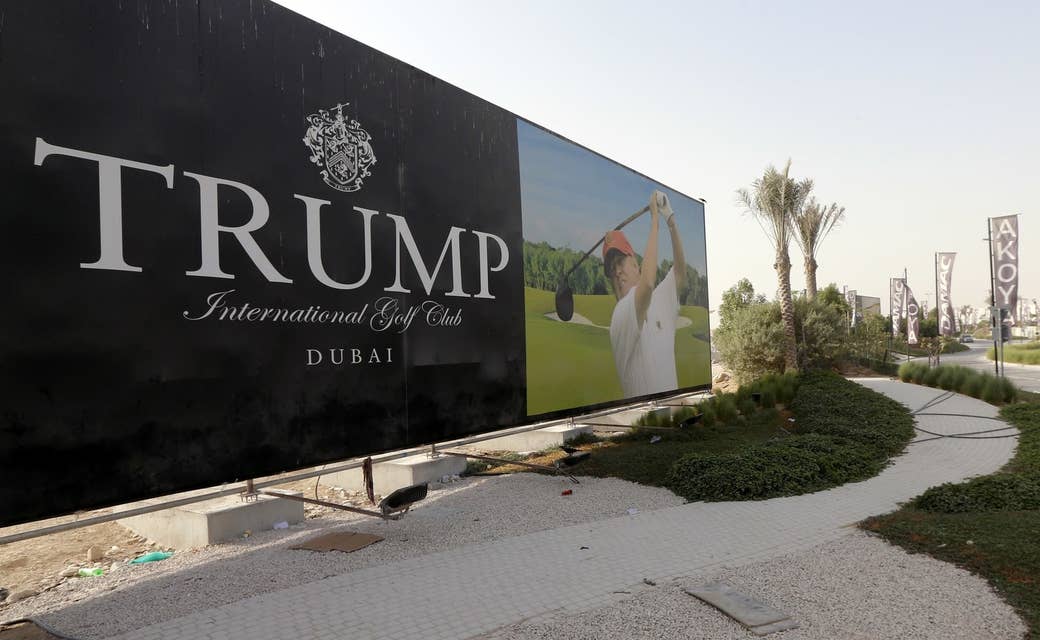 More than a quarter of Donald Trump's international business deals involve a partner who has been investigated, charged, or convicted of a serious crime, a new analysis by BuzzFeed News shows.
During the presidential campaign, Trump promised to hire the "best people," but his international deals show his partners often had tangles with the law. In Dubai, the Trump Organization is building two golf courses and luxury villas with a partner who was convicted and sentenced to prison for collaborating on a deal that would rip off the Egyptian people. In Indonesia, Trump's company is at work on two resorts with a partner who has been accused of money laundering and threatening the Indonesian attorney general.
While news organizations have examined many of these individual deals, BuzzFeed News looked broadly at how often Trump has done business with international partners facing legal imbroglios.
Almost all of Trump's international deals are licensing arrangements. His partners do the digging and the building; Trump provides his name, and in some cases his aesthetic guidance, and takes a cut of the profits. Trump's company is often hired to manage the property or get a percentage of the sales, so it typically retains an ongoing financial stake in the project.

In four cases, BuzzFeed News found, Trump's partners were in the crosshairs of law enforcement before his deal with them was signed. In six deals, the partner collided with the law after the deal was signed but while Trump's company was still involved.
The White House directed questions about these deals to the Trump Organization, which did not respond to multiple calls or emails seeking comment. Alan Garten, the Trump Organization's general counsel, has previously said that partners with legal trouble are not "reflective of the portfolio as a whole," and that there has "always been close vetting and extensive diligence performed."
BuzzFeed News collected court papers, firsthand accounts, and news reports from around the globe. What we found is that of Trump's 37 international deals, 10 involved a partner who was investigated, charged, or convicted of a crime. In two cases, investigations into Trump's partners were closed without any finding of wrongdoing. Here's a snapshot of each developer's history with Trump and their trouble with the law.
Partners in trouble with the law

Sentenced to prison for corrupt land deal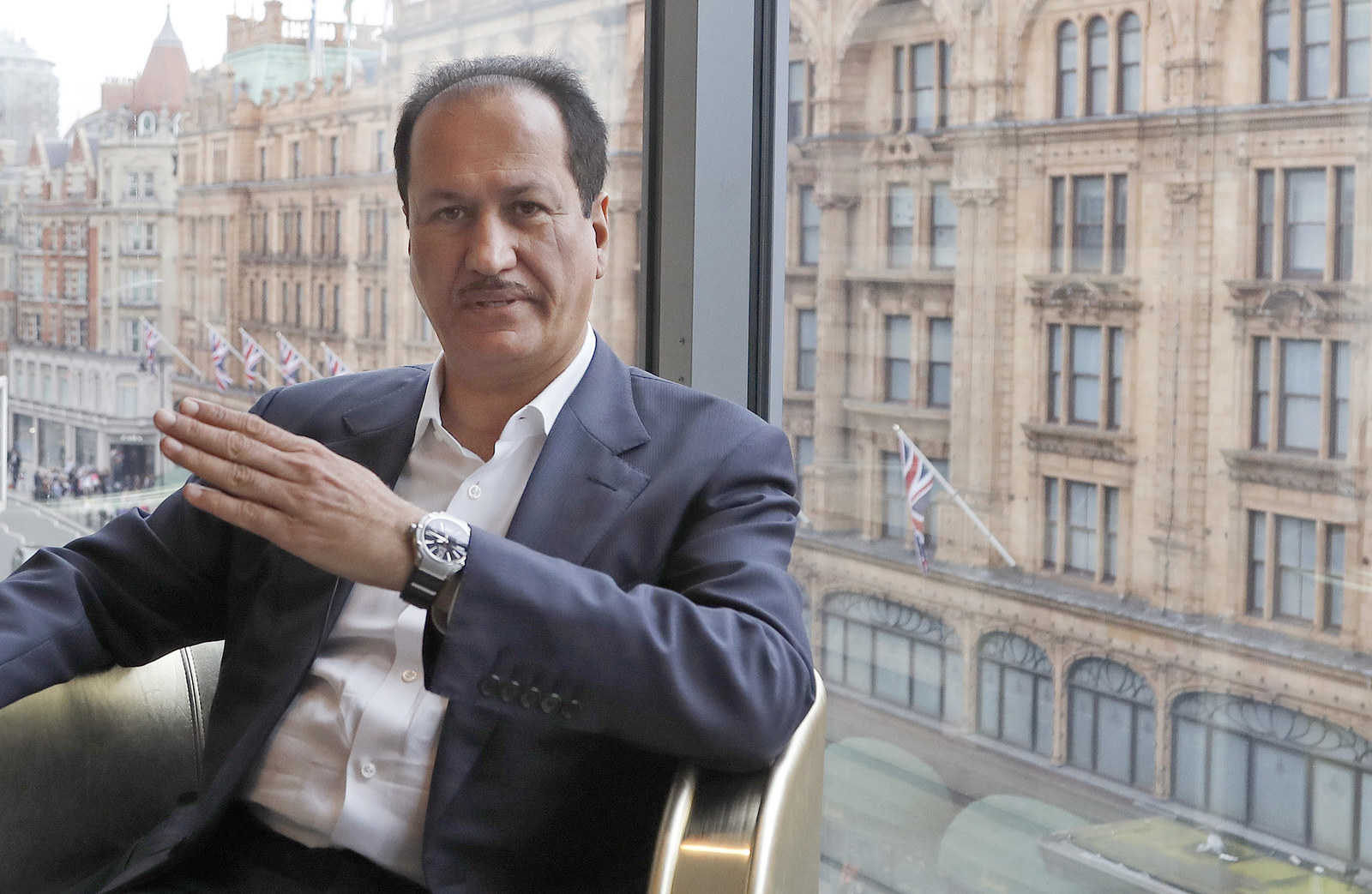 Hussain Sajwani is the CEO of Damac Properties, whose subsidiary has teamed up with the Trump Organization in Dubai. Sajwani has been nicknamed the "Donald of Dubai" for all the real estate development he's done in that country. In 2011, Egyptian legal documents show, Sajwani was sentenced to prison for collaborating on a deal that would swindle the Egyptian people out of millions of dollars. He turned to international arbitration and got his prison sentence — and separate investigations into two other land deals — wiped away. Sajwani and Damac did not respond to requests for comment, but Sajwani has previously maintained through his lawyers that he did nothing wrong.

Damac and Trump didn't start working together until 2013, two years after the conviction. The two groups have collaborated on two golf courses and a group of luxury villas in the Damac Hills development in Dubai. Trump was paid between $2 million and $10 million for the licensing of his name, according to his 2016 financial disclosure.
Charged with threatening a prosecutor and investigated for tax fraud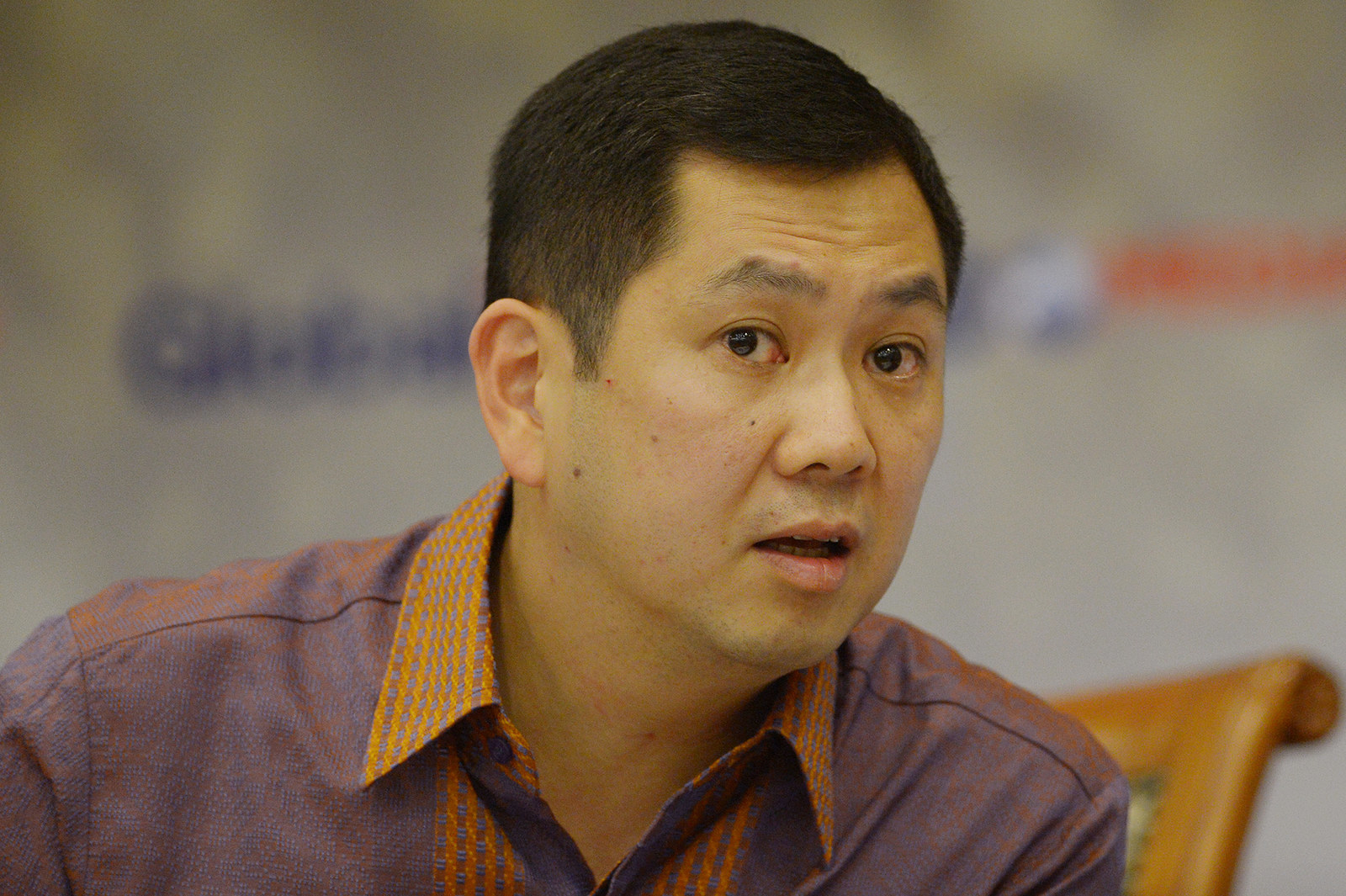 MNC Group is a Trump partner on two resorts in Bali and Lido, Indonesia. The founder and president of the group, Hary Tanoesoedibjo, is a billionaire businessman and politician. He was charged with threatening the attorney general in June 2016, Indonesian court records show. The threats stemmed from an investigation into tax fraud involving a former MNC subsidiary. Tanoesoedibjo sent a text message to the prosecutor that read in part: "I entered politics with the intention of eliminating law enforcers who are undemocratic, corrupt and abuse their power. Mark my words, I will surely become a leader of this country and when I do, Indonesia will be cleansed." According to Indonesian court records and testimony by the attorney general to the Indonesian House of Representatives, Tanoesoedibjo's former subsidiary, Mobile 8, was also investigated for committing invoice fraud in order to manipulate its tax payments. Both cases are ongoing. MNC and Tanoesoedibjo did not respond to requests for comment. Tanoesoedibjo has argued in the past that the attorney general's office has no right to investigate the tax case.

Despite those legal troubles, the Trump Organization has continued working with Tanoesoedibjo and both projects are progressing. The Trump Organization was paid an upfront fee of $1.5 million for use of the name "Trump" in each of MNC's projects in Bali and Lido, according to MNC Land's 2016 financial statements. The Trump Organization also has a management agreement for the hotel and golf club on both properties. Trump was paid $190,476 for each of the management contracts, according to his 2017 financial disclosure.
Charged with fuel smuggling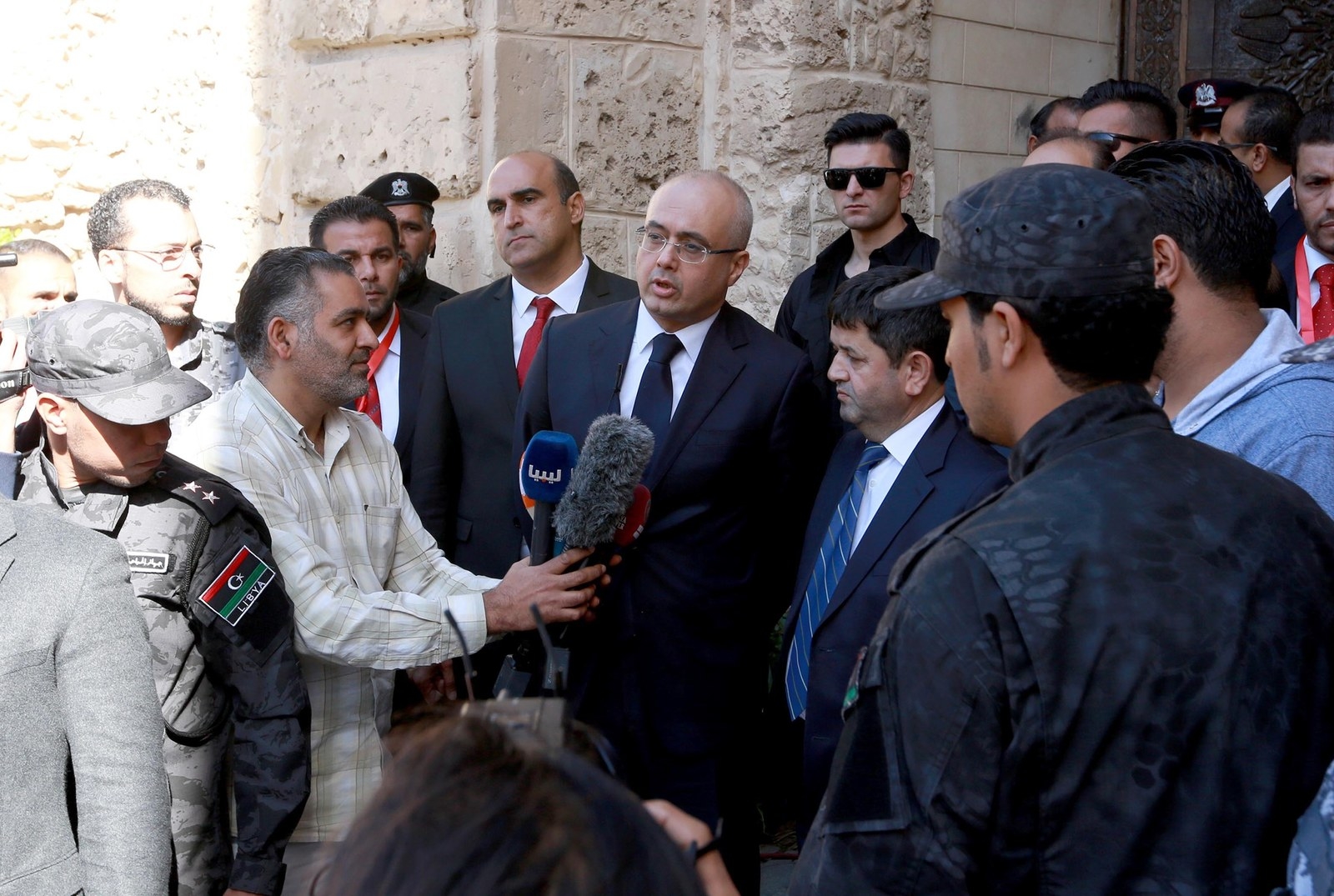 Dogan Holding is working with the Trump Organization to build Trump Tower Istanbul. Aydin Dogan is a media mogul and the founder of Dogan Holding. He was among 47 defendants charged by the Turkish government for illegal fuel smuggling in March 2016 — a case that people close to the company say was driven by a political witch hunt. Someone familiar with the situation told BuzzFeed News that the family's commitment to an open press drove Turkish President Recep Erdogan to crack down on their companies with bogus charges. In 2009, for instance, Dogan's media company, Dogan Yayin, was fined $2.5 billion by the Turkish tax ministry. After Trump announced his Muslim ban proposal while a candidate for president in 2015, the group threatened to remove his name from the property. The two companies are still in business and Trump was paid between $1 million and $5 million for the use of his name on the project, according to his 2016 financial disclosure.

Investigated for defrauding pension funds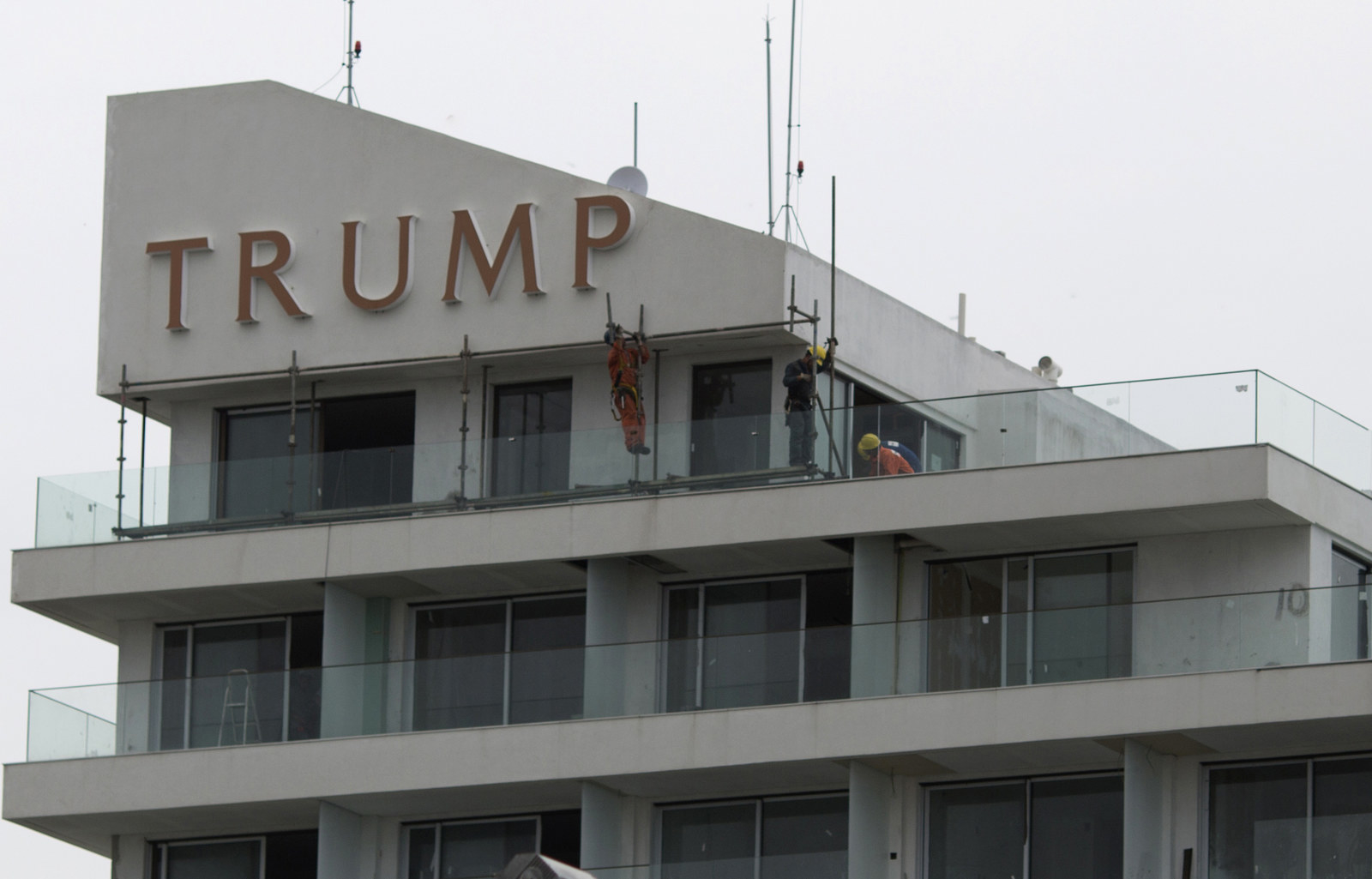 LSH Barra worked with the Trump Organization on Trump Hotel Rio de Janeiro. Brazilian authorities investigated allegations that the company built its business through corruption, according to the public prosecutor's office, including bribing officials from two state pension funds in late October 2016. In December 2016, shortly before Trump took office, the Trump Organization ended its association with LSH Barra, citing delays in construction and other issues. LSH Barra did not respond to multiple emails from BuzzFeed News. The company has previously said it is cooperating with the investigation. A lawyer for the Trump Organization told Bloomberg that they had "no knowledge of any irregularities with respect to the project prior to the announcement of the investigation."
Investigated for money laundering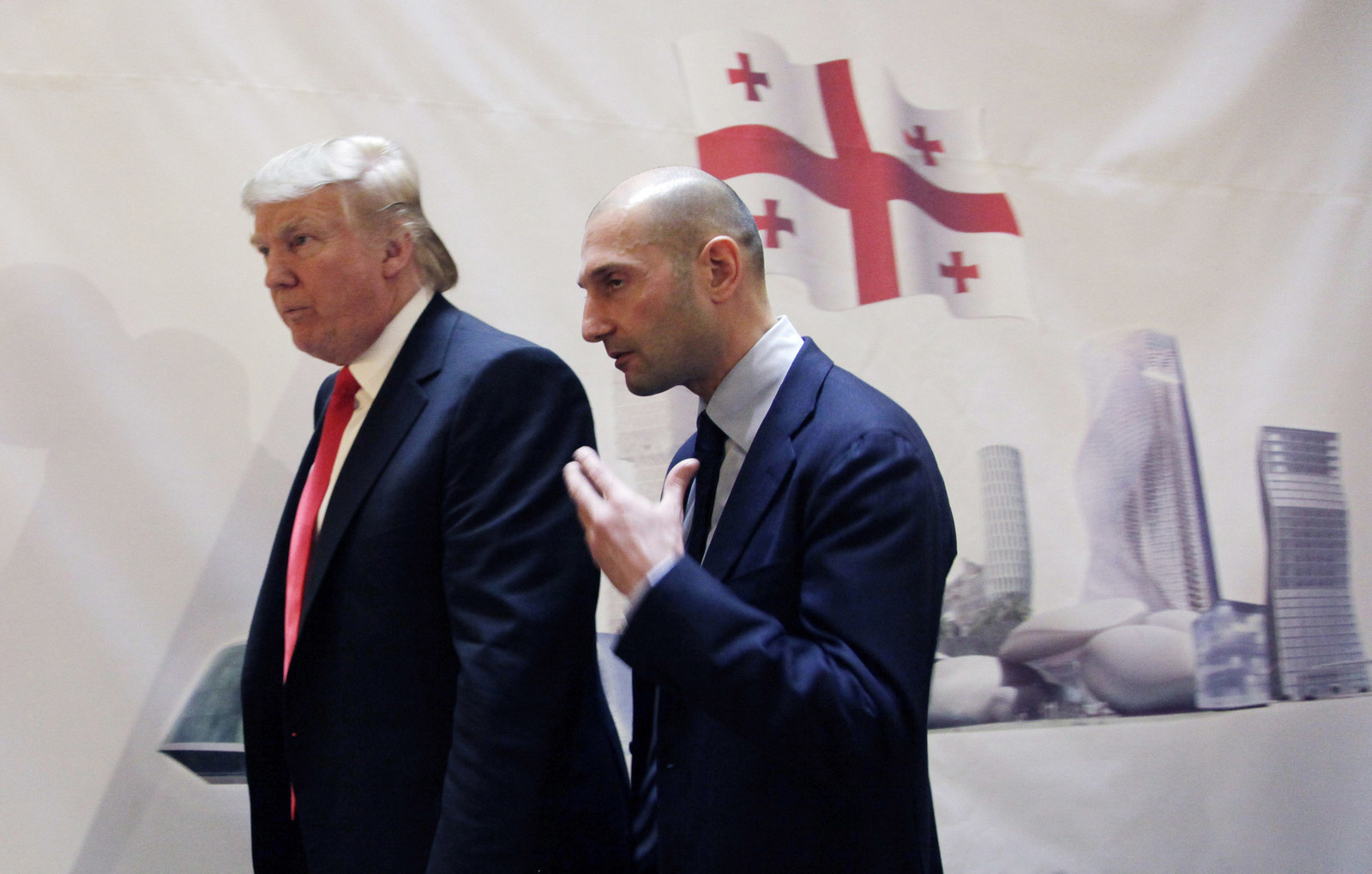 The Trump Organization had plans to become a major player in Eurasia back in 2011. The first deal in that area of the world was with Silk Road Group to build a Trump Tower in Batumi, Georgia. Silk Road Group is a regional developer that at the time wanted to use Trump's name recognition to spur development in Batumi. Silk Road Group paid the Trump Organization $950,000 in 2011 to license his name for work in the former Soviet bloc country. In 2014, Silk Road Group was investigated by Georgian authorities for "financial crimes." The Georgian government closed the probe in March of that year citing "the absence of a crime." The Trump Organization and Silk Road Group continued working together until they dissolved the partnership in January of this year. Silk Road's spokesperson, Melanie Bonvicino, did not comment on the investigation but said the company still plans to build the tower.
Investigated for money laundering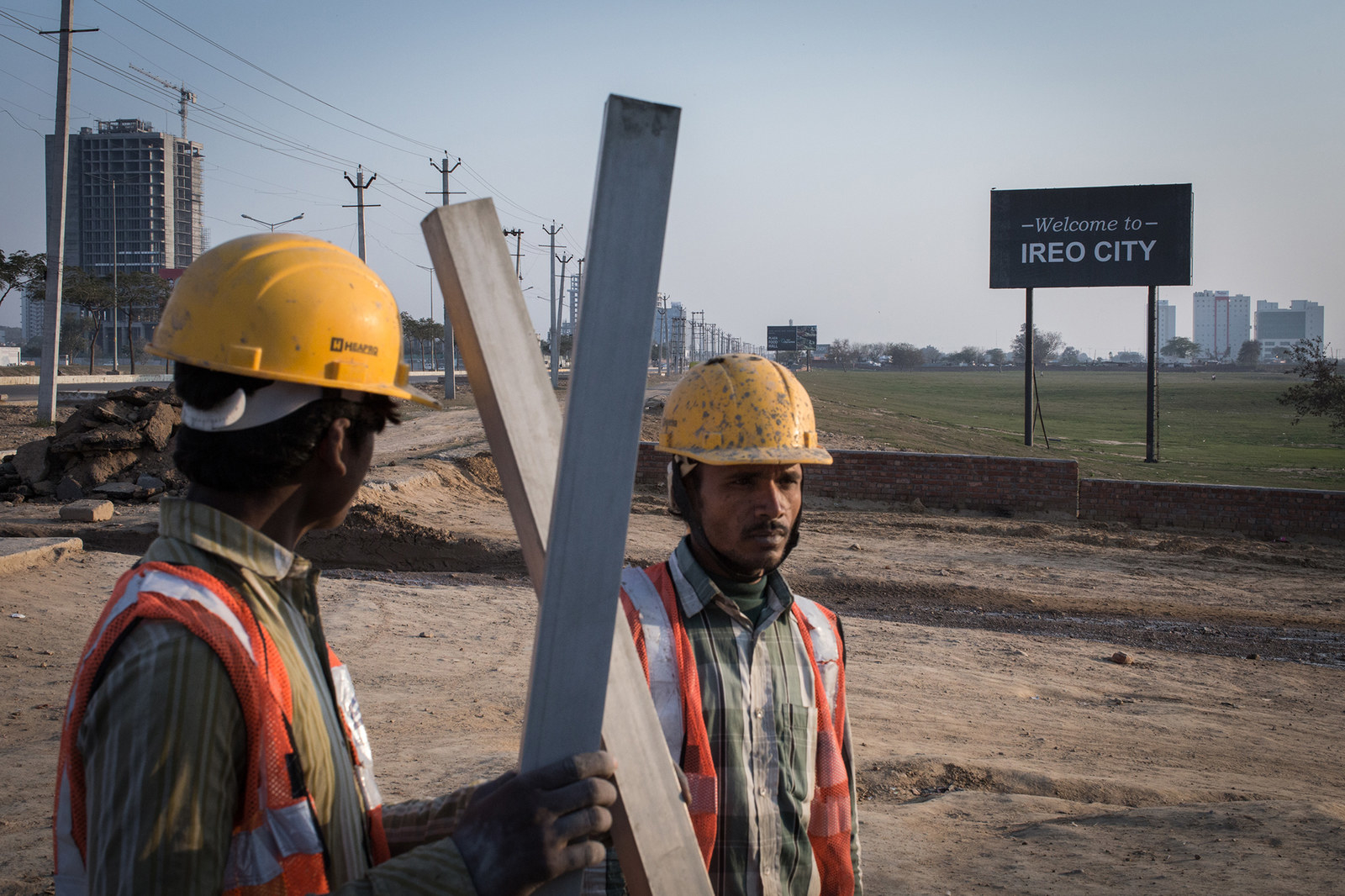 When the Trump Organization announced its plan to build an office building in India last April, its partner, Ireo World, had been under investigation since at least 2010. Indian authorities were scrutinizing its sources of funding, violations in land purchasing, and potential money laundering. The Washington Post reported that an internal case memo from Indian authorities found that Ireo had used seven holding companies and dozens of subsidiaries to purchase $443 million in property from 2006 to 2007. Trump reported receiving between $100,000 and $1 million from the licensing agreement in his 2017 financial disclosure. Representatives of Ireo did not respond to requests for comment, but they have previously told the Post that the company faces unusual scrutiny because Indian authorities don't understand how private equity works.
Charged with bribing forestry officials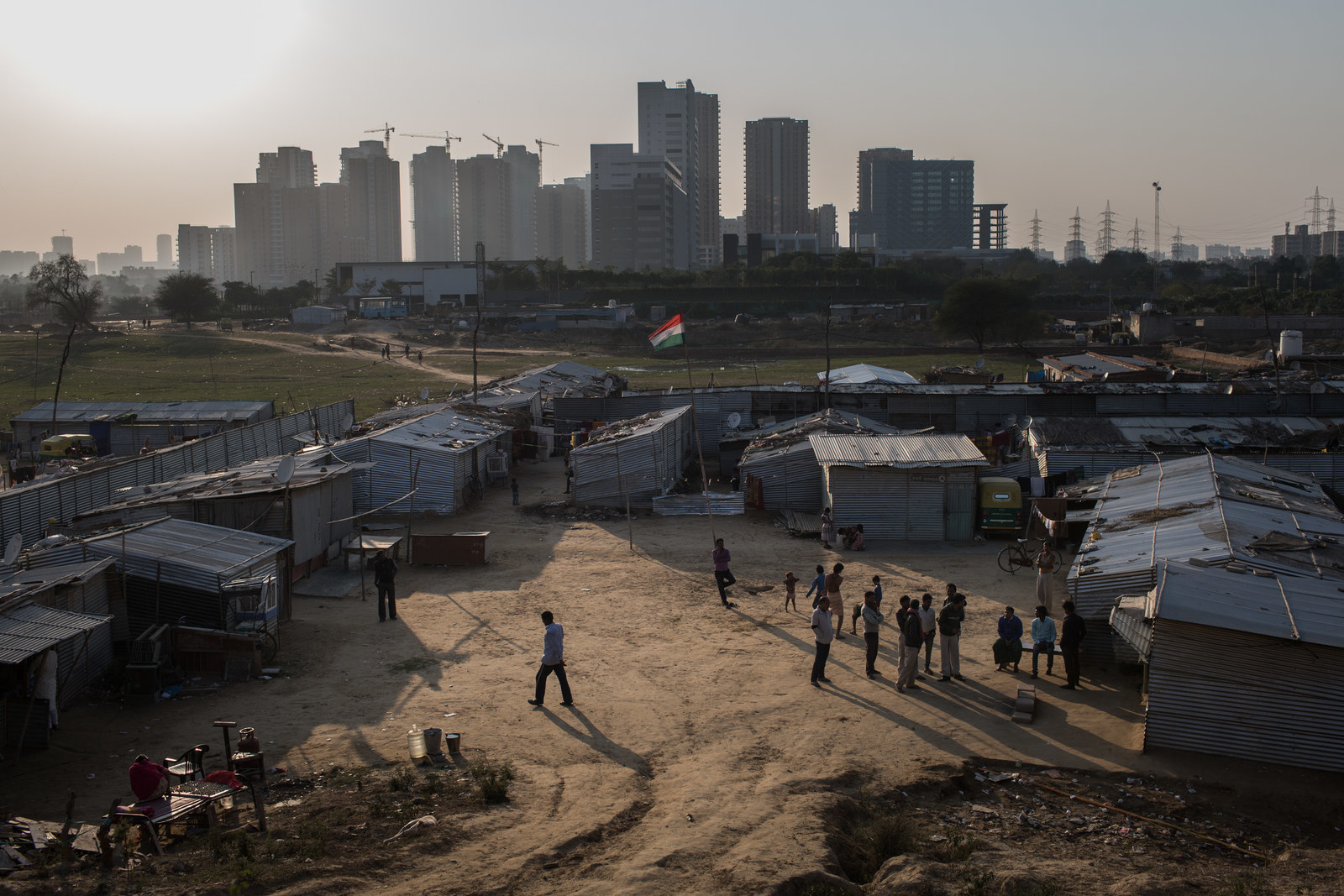 Trump is also licensing his name for a residential building in Gurgaon — a suburb of Delhi — with M3M Group. M3M's full name is "Magnificence in the Trinity of Men, Materials & Money." In March, the company was accused of bribing forestry officials and destroying evidence, according to a complaint filed by Gurgaon's deputy conservator of forests, with the police department. After the initial inquiry, the complaint was sent to the Forestry Department, which is now handling the case as a civil matter. M3M also was raided by the income tax directorate in 2011 in a separate investigation, according to news reports, but no case was ever filed. The Wall Street Journal reported in December that the project was agreed to before Trump's election in November, but it was only announced on Oct. 6 this year. M3M did not respond to requests for comment, but told Bloomberg that the allegations are completely false.
Investigated for land deal irregularities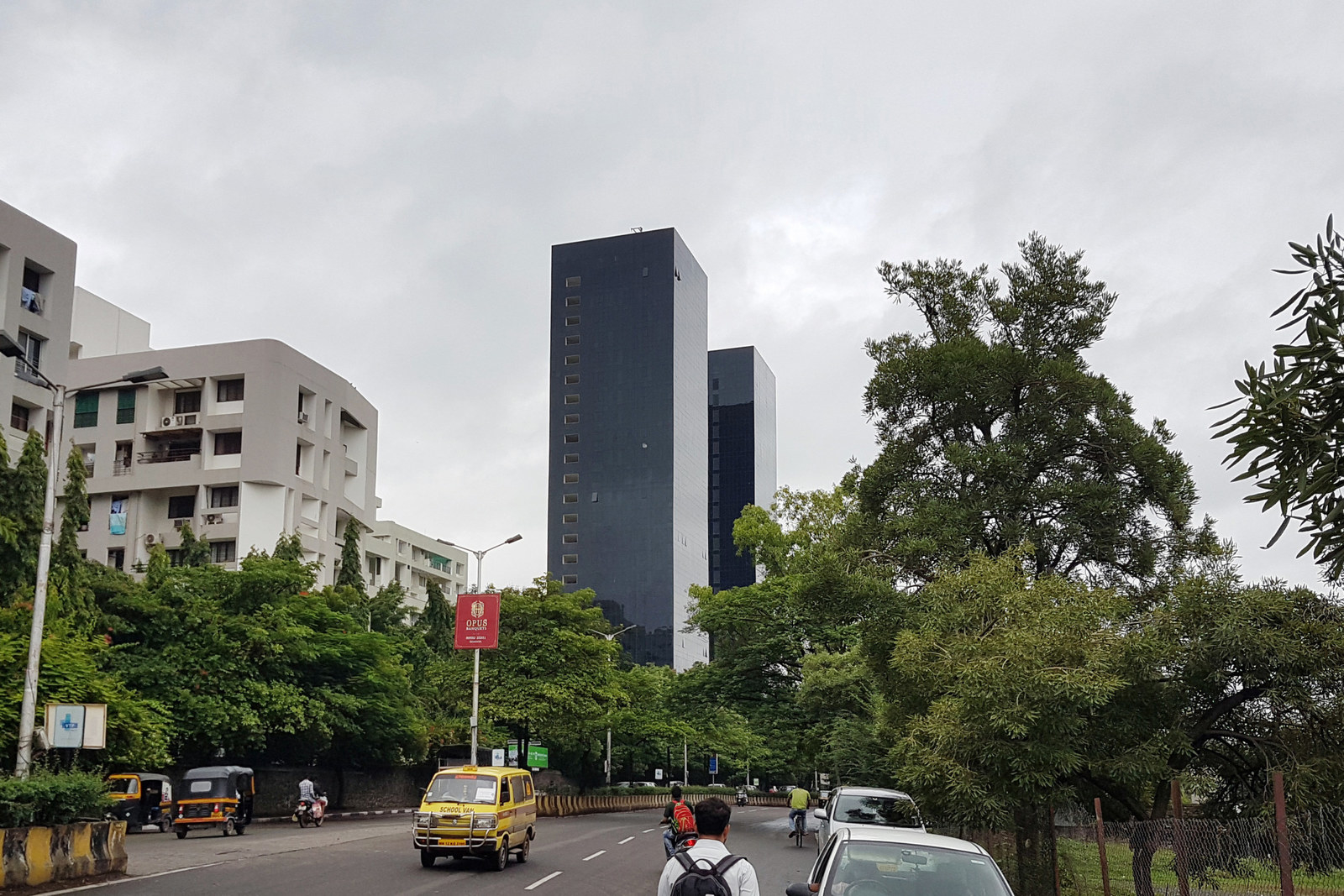 The Trump Organization has worked in India with Panchshil Realty since 2014 to build Trump Towers, Pune. Sagar Chordia, the director of Panchshil Realty, told the Hindustan Times that by licensing Trump's name the developer can command a premium of 25% over other buildings in the area. But how the company obtained the land the towers were built on was investigated by the state government and local police. The investigations ultimately found that the allegations of corruption and wrongdoing could not be proven, and the local administration decided not to pursue the case. The project is still under construction. Trump listed the project among his assets and income in 2016, but stated that it had made less than $201. Panchshil Realty did not respond to requests for comment. In a statement to the Guardian about the accusation, Panchshil said the "title of the said property was duly verified through our solicitors and to the best of our knowledge all the approvals taken in respect of the said project are legal and valid."
Convicted of assault and racketeering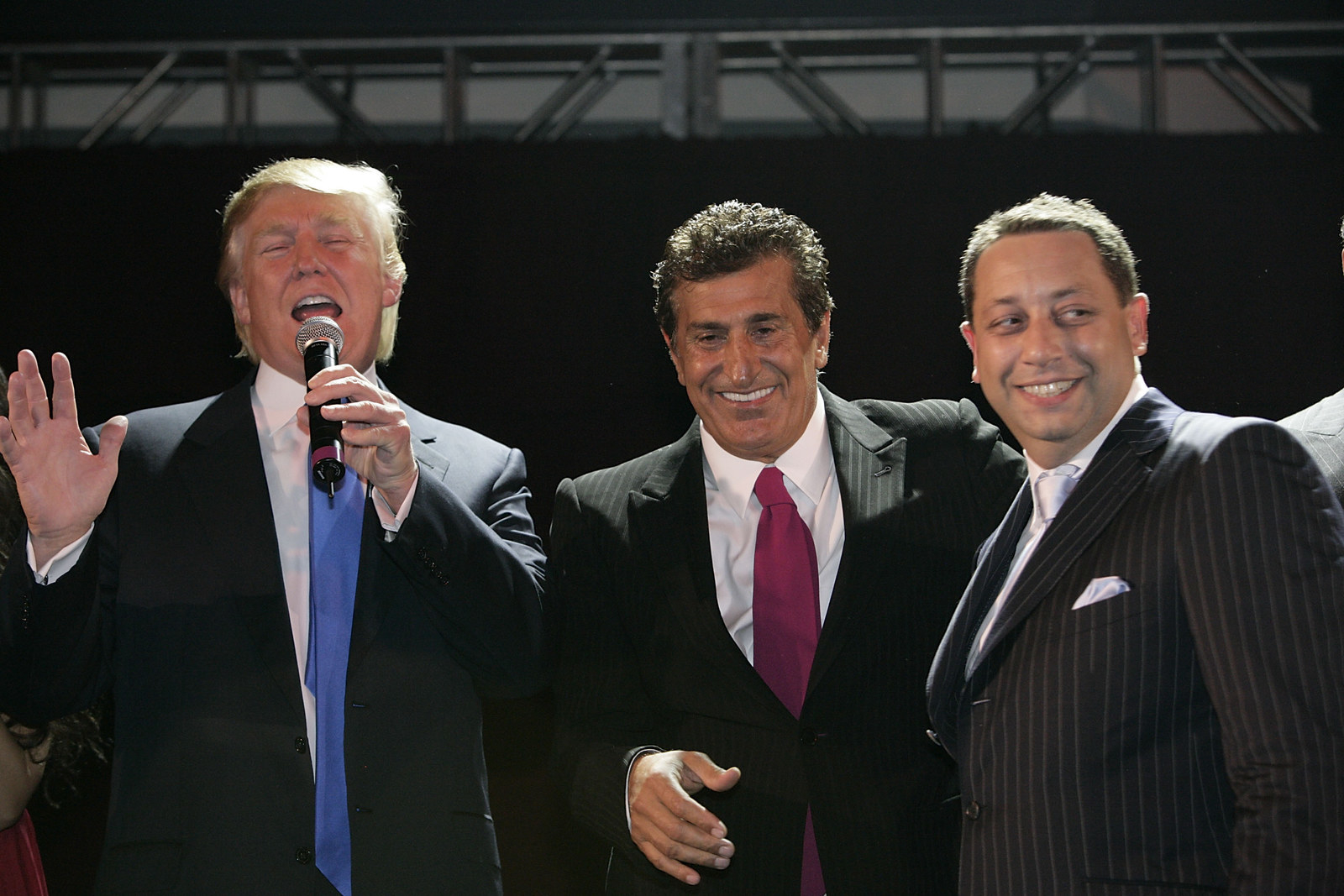 In 2005 the Trump Organization was looking to expand its business into Moscow. The company signed a one-year agreement with Bayrock Group to potentially develop the location of an old pencil factory into a Trump-branded tower. Felix Sater, who was a principal adviser to the real estate investment firm Bayrock Group and tasked with helping the company develop the location, had already run afoul of the law twice in the United States. Sater was convicted in 1993 of assault for stabbing a man with a broken glass and spent more than a year in jail. Then in 1998 he was convicted of racketeering in connection to a pump-and-dump scheme with a penny stock. Still, Trump continued to work with Bayrock. The Moscow project was never developed, but Bayrock Group was one of the partners of the Trump SoHo, which was completed in 2008. Sater's attorney, Robert S. Wolf, declined to comment on the record about the cases. A Bayrock spokesperson declined to comment. Trump has distanced himself from Sater in the past. "If he were sitting in the room right now, I really wouldn't know what he looked like," Trump said in a 2013 deposition. ●
Rin Hindryati in Indonesia contributed to this story.