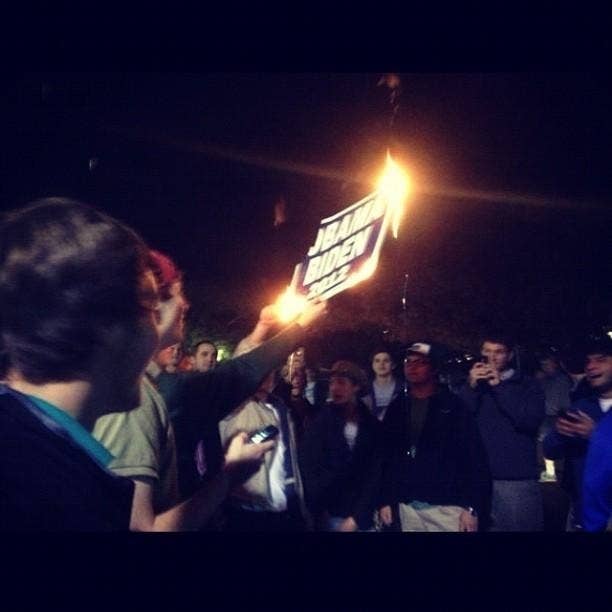 Students from the University of Mississippi took to the streets late Tuesday night to protest President Barack Obama's reelection, blocking streets and burning Obama campaign signs until police broke up the mini-riot.
Shortly after midnight, angry students gathered outside the campus for a protest, which reportedly turned violent, with students throwing rocks, using racial slurs, and burning Obama's campaign signs, according to the Clarion Ledger.
Police were able to quickly break up the disturbance.
Ironically, prior to Tuesday night, conservative bloggers had warned of plots by black youth to riot if Obama lost the election, a charge that police dismissed.