The House Has Its Own Bipartisan Immigration Plan In The Works, Republicans Say
With House Republicans apparently on board, immigration reform could become a reality. Boehner "seems pretty optimistic," a source tells BuzzFeed.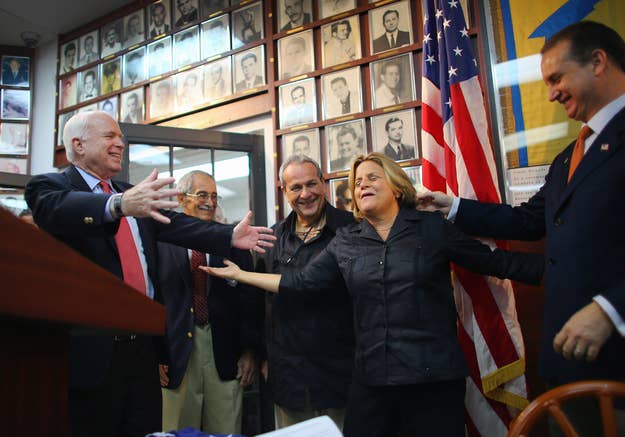 WASHINGTON — The same day a group of Senators publicly laid out a bipartisan framework for comprehensive immigration reform, Republicans told BuzzFeed that lawmakers in the House are closing in on their own set of immigration reform principles — and could even produce bipartisan legislation in coming weeks.
While immigration reform has long been considered a bridge too far in the Republican-controlled House, where conservative hold enormous sway, these Republicans insisted the conference understands that the political winds are shifting and a deal could be reached.
"Although we have not seen the legislation text, the principles released today are compatible with the discussions in the House," Rep. Mario Diaz Balart said Monday following the release of the Senate's guidelines for comprehensive reform.
"The prospect of true immigration reform can only happen with bipartisan support in both chambers of Congress, and today's news is a step in that direction. I commend the dedicated efforts of the group. We look forward to working with the Senate and President Obama to find a real, permanent solution," added Diaz, who is part of the bipartisan group working on the House's set of principles.
According to a House member involved in the talks, the bipartisan group is extremely close to not only an agreement, but to actually producing legislation. While a specific time table is not yet known, a bill could be introduced in the next several weeks, according to this lawmaker.
"I'm very cautious because we've been here before," the member said, pointing to previous failed efforts at reforming the system. But after four years of often intense, secretive negotiations by the group, legislation now appears to be close at hand.
A leadership aide offered a slightly more cautious assessment, but acknowledged the group which also includes border-state Republicans, Latino Democrats and others has made progress.
The group is "a pretty good cross section of the folks you'd need on this issue," the aide said, adding that Speaker John Boehner has remained in contact with the members and "seems pretty optimistic" that a compromise can be reached.
The involvement of Sen. Marco Rubio in the efforts both in the House and the Senate have been key, Democratic and Republican aides said. One Republican aide noted Rubio "has had extensive conversations with House members over the last three month" building on his unsuccessful efforts last year to find compromise on the Dream Act. Those discussions have included key committee chairmen as well as influential conseravtives like Rep. Raul Labrador, members of the Congressional Hispanic Caucus and leadership.
"Nothings easy, but we feel very positive about the response we've gotten so far," the aide said.