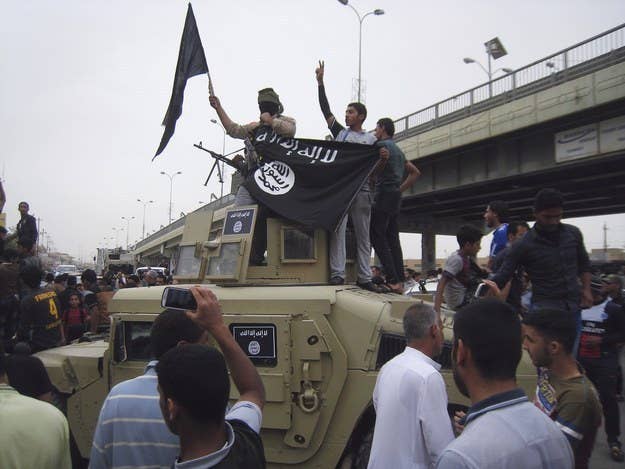 WASHINGTON — A bipartisan group of senators has quietly begun discussing a push to repeal or rewrite the broad law granting the president sweeping powers to wage war against individuals and groups across the globe.
Democratic Sen. Tim Kaine told BuzzFeed that several lawmakers have held informal conversations on possible changes to the 9/11-era rules of war on terrorism, known as the Authorization for the Use of Military Force.
"It's something [Congress] needs to discuss," the Virginia Democrat said. Although Kaine said there's "there's no firm timeline" with only a few months left before Congress kicks into full campaign mode, changes to the law would likely have to happen before the end of July.
Whether that can actually happen, though, remains unclear.
"I'm very much in support of it, as you know we have a bipartisan bill, but I think the calendar is getting crowded," Finance Committee Chairman Ron Wyden warned.
Passed in the days immediately after the 9/11 attacks, the authorization law gave military and intelligence agencies wide leeway to pursue individuals and organizations with suspected ties to al-Qaeda.
The law provided the legal groundwork for the administration's aggressive counterterrorism strategy, from armed drone strikes to "kill/capture" missions, raids similar to the Navy SEAL raid that killed Osama Bin Laden in 2011.
One option that Senate supporters of repealing or dramatically replacing the law have considered is a push to include language in the Pentagon's fiscal year 2015 defense budget bill. That measure is a must-pass bill and will likely begin working its way through the Senate this spring. But Kaine cautioned, "We are not there yet," and that other options — like a standalone bill — remain on the table.
Regardless of the strategy, however, changes to the law face an uphill battle.
Asked if he thought there was a chance Congress would take action to reform or eliminate the AUMF, Republican hawk Sen. Lindsey Graham quipped, "Good luck … no, not really."
But Graham said he's not personally opposed to either the debate or to modifying the law, but only so long as it provides flexibility to conduct the war on terrorism.
"This is a really good question. If you think we are at war, then who with … I think we're at war with a radical Islam that morphs itself into many forms through many regions," he said.
"That's the AUMF for me," he continued. "The ability to use lethal force to obtain under the law of war those persons reasonably associated with this movement. And I think you need to redefine the movement. Because al-Qaeda has splintered … you call it what you like, it's still just as lethal."
The desire to continue and even expand the AUMF is weighing on the minds on the lawmakers who want to change the law — they worry efforts to repeal or replace could be hijacked.
Sen. Rand Paul, a leading critic of the AUMF, emphasized his desire narrow the law. He worries that efforts to change parts of the AUMF could result in new powers granted. "I'm afraid if they revisit it, there are a lot of forces that want to expand the AUMF, so I'm concerned about expanding it," he said.
"I think we should deauthorize the war," he said. "I think that if we don't take the power back, it could be used at any point in time."
Although the administration has sent signals it could be open to changes, Graham and others said it's unlikely any modifications to the AUMF will happen anytime soon.
"I think we've just debated it more than the Congress will, because everybody's afraid of it," Graham said.