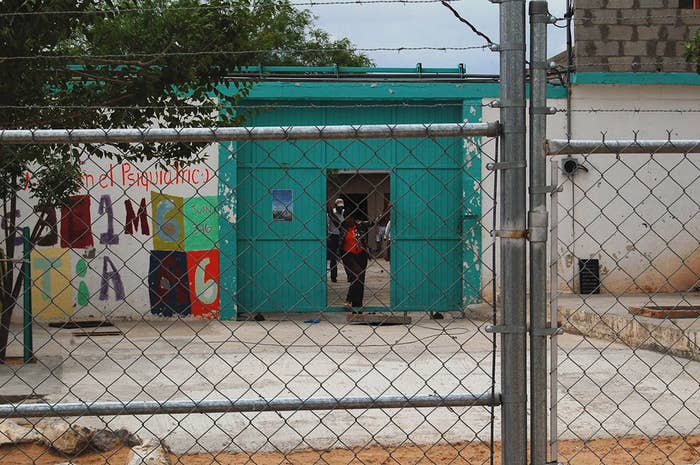 CIUDAD JUAREZ, Mexico — "When I came, I was ready to die," said Josue, waving at a collection of squat buildings with a twisted hand that is left with one tortured finger thanks to shooting drugs for too long. "I was like a dead man."
Josue's face, scarred by years of hard living in the streets of Juarez, comes alive with a grin as he recalled the days before he arrived at the shelter he now calls home. "I was inside using diapers for nine months," he said. "I was crazy. I was crazy."
Josue credits his salvation to Pastor Jose Antonio Galvan, a former drug addict turned street preacher who established the Vision in Action Ministry's shelter 18 years ago.
Then, it was a collection of tents in the eastern desert outskirts of Juarez, past the slums, past the refinery, past the scrap yards and just past burial grounds where the drug cartels bury their victims.
Today, the shelter is a small, chaotic collection of rooms situated around three patios that offer refuge to patients — the mentally ill, physically disabled, and strung out homeless of Juarez — who have either been forgotten or abandoned. Its newest buildings have gleaming white walls and tiled floors, funded by donations from U.S. and Mexican businesses.
"This is a village for people who end up in the street," said Josue. Unlike state hospitals, where mentally and physically disabled people can go for a short time, the mission can become a permanent home. "State hospitals will take them for three months at most. But here, we don't tell them to go. I've been here eight years. Some have been here 18," Josue said.
It is a haven for the most vulnerable members of a society that has been racked by violence and drugs for more than a decade. Although levels of violence have dropped since their peak in 2011, they remain high: So far this year, Juarez, a city of 1.5 million people, is averaging 30 to 50 murders a month, according to local news outlets, and drug abuse continues to be a major problem for the city.
For those trying to get clean, rehab is not much of an option anymore: Over the past few years, gunmen have targeted rehab facilities, murdering dozens of patients and staff.
And so the shelter is growing. Soon it will feature a new patio with a fountain, picnic tables, benches, and art on the walls.
In the yard, men haul buckets out of a huge hole, dumping them along the property line. The smell of human waste hangs in the air: The septic tank is on the fritz.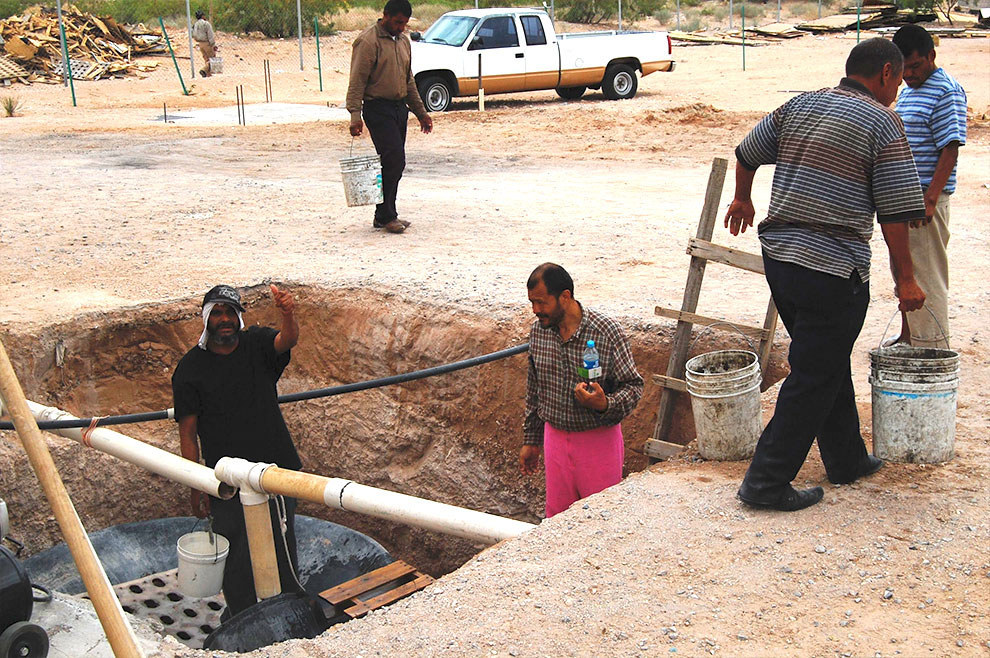 There are 107 men and women who currently call the shelter home.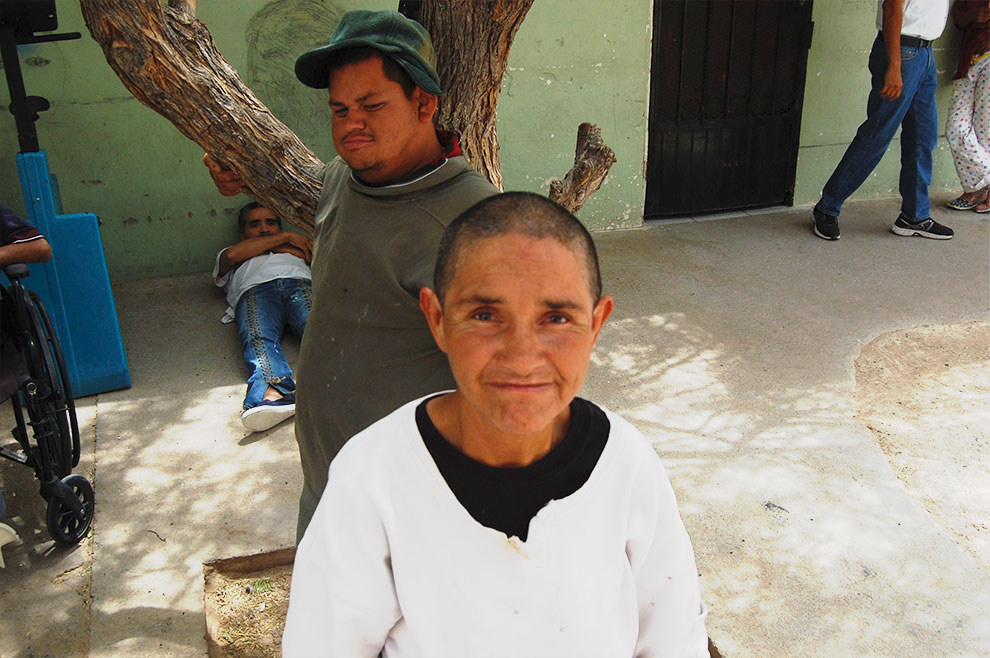 The shelter runs on donations and the sale of artwork made by patients.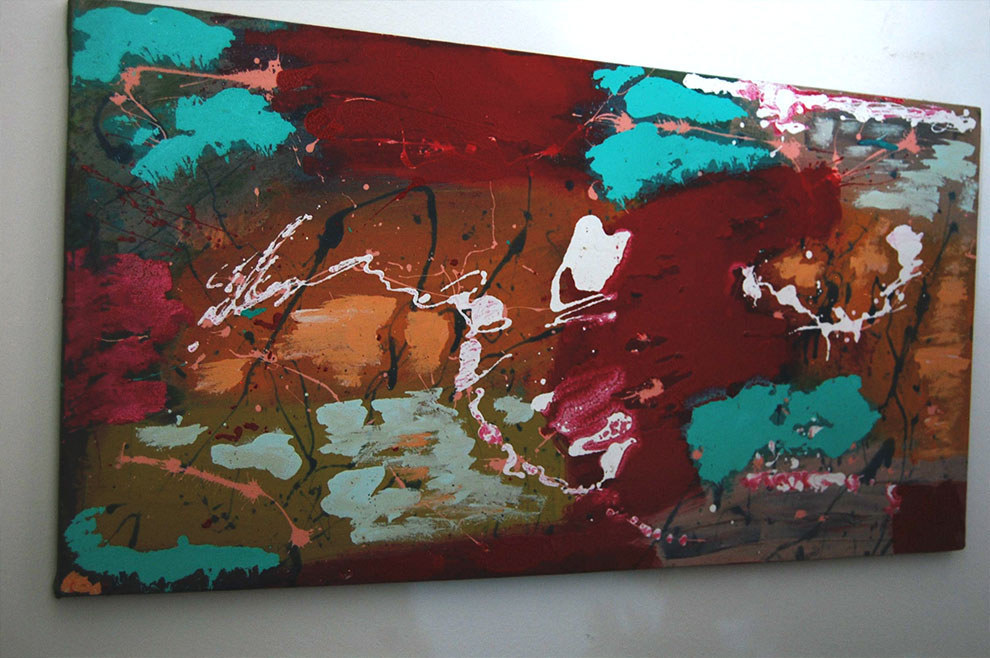 Some patients have become too violent for their families to take care of them. Others have been abandoned to the streets. One woman, born with only one arm, lived on the streets of Juarez where she was repeatedly beaten and raped until the pastor took her in.
Another patient's mental illness became too much for his family when he burned down their home. "It's not that they don't want them. They just can't take care of them," Josue said.
There is little staff. A nurse visits every Friday. There is an acupuncturist from Las Cruces, N.M., who works with patients. A psychiatrist conducts therapy sessions on Sundays. Almost everything else is done by the pastor and veteran patients.
In addition to helping with the physical upkeep of the shelter, patients cook meals, take care of other patients, and work with one another on their recovery.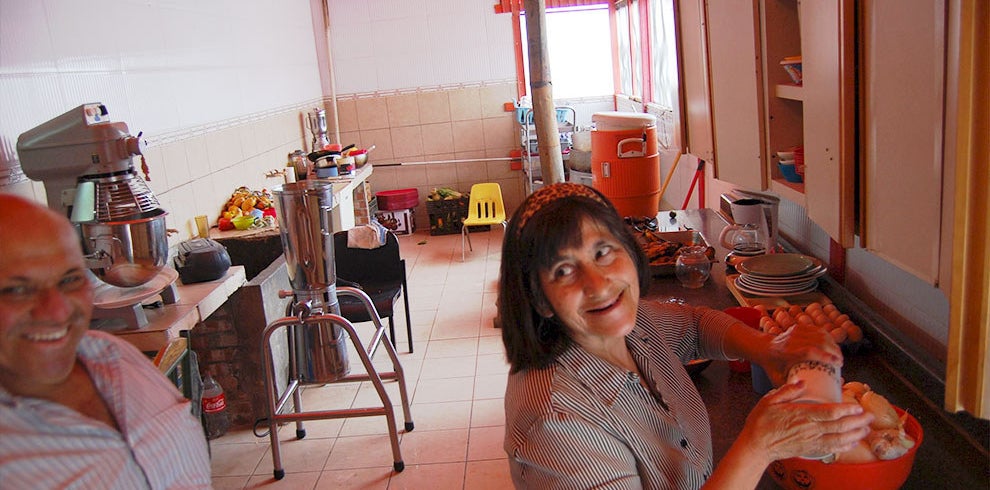 There are a few volunteers, but they don't last. "I tell them, 'Well, you have to brush their teeth, wash them, wipe the shit from their legs' … They don't come back," Josue said.
The shelter's pantry shelves are stocked, but never for long. "This will last a few days, maybe," Josue said of the current stock.
To supplement the food donations, patients have begun raising livestock: chickens, turkeys, pigs, and goats for eating, and a henhouse that produces 80 eggs on a good day.
They save piles of scrap wood from old shipping pallets and demolition sites that they use for heat. "Sometimes the gas runs out, and when it's really cold, we use the wood," Josue said.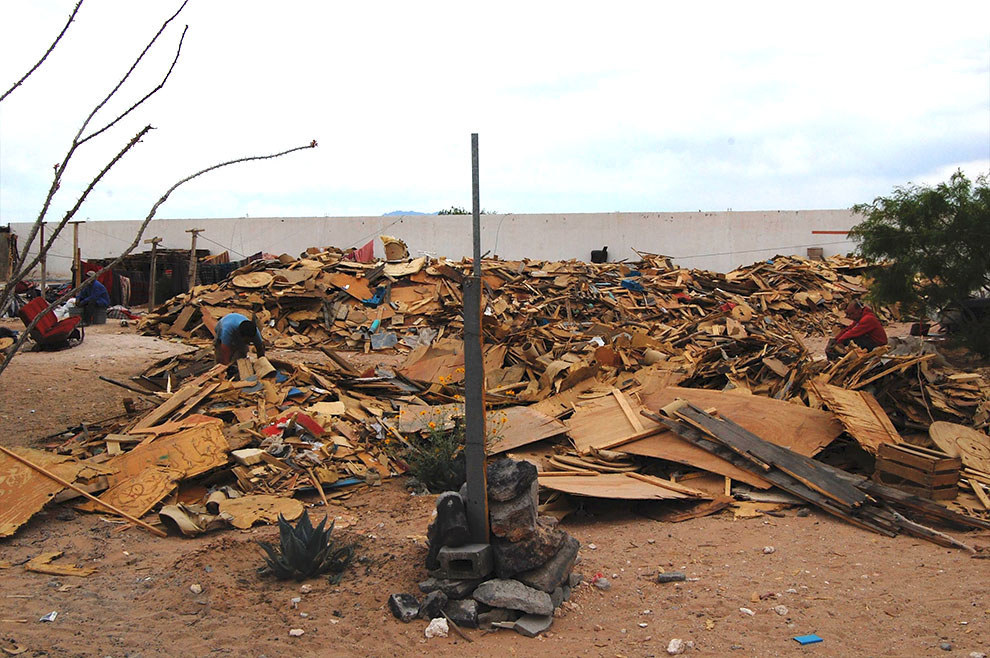 Patients call the complex's inner courtyard "the patio."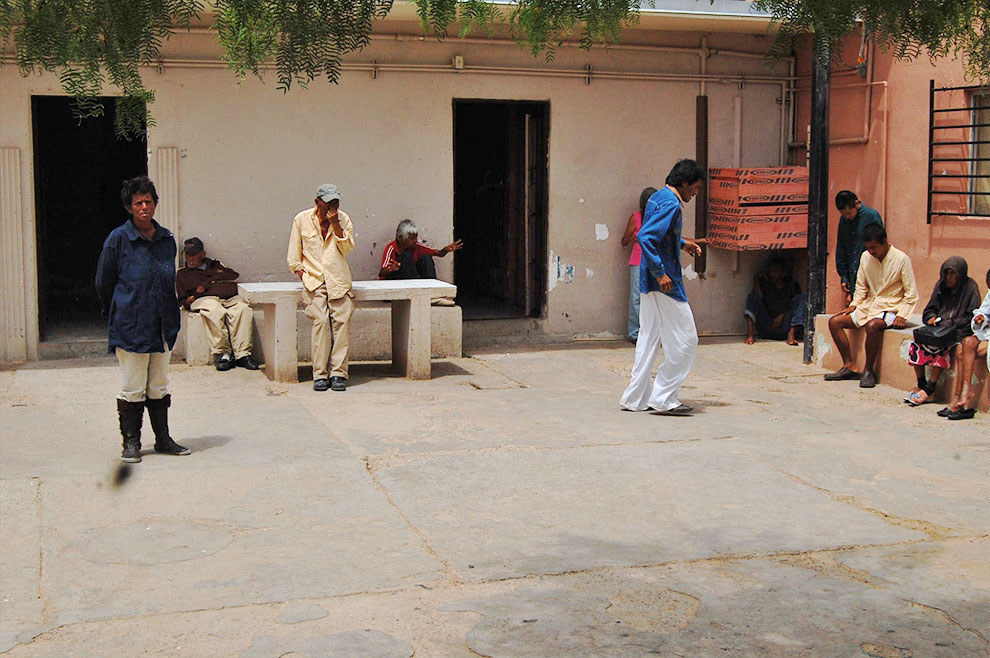 Along one wall are a series of cells where the most violent patients — and in some cases, junkies detoxing off years of drug use — are kept.
It seems intolerable, but compared with the realities of life on the streets of Juarez, where death and despair reign supreme, it's the safest place many of these people will know. "Some people may say we're mean. But I say to them, 'Well, will you take them into your home?' We do the best with what we have," said Josue.