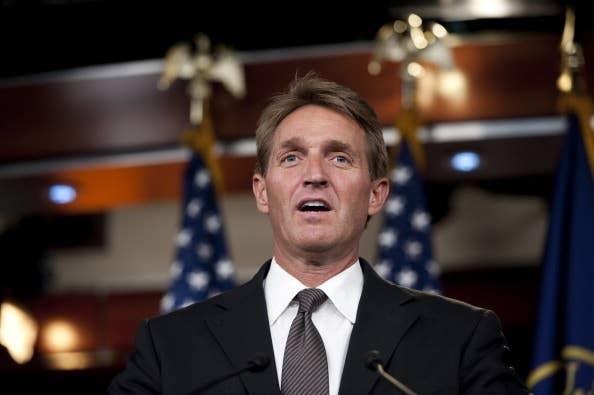 WASHINGTON, D.C. — Arizona Senate candidate Rep. Jeff Flake in 2009 sought to end federal funding for emergency call centers across the country, including those in New Jersey that were critical to the state's response to Hurricane Sandy earlier this week.
Flake is a fiercely conservative member of the House and for years was a champion of ending earmarks in spending bills.
During debate on the fiscal year 2010 homeland security measure, Flake introduced an amendment that would have eliminated earmarks in the bill for emergency operations centers in FEMA's state and local account budget.
Emergency operations centers are used to help coordinate relief and response efforts to natural disasters in local communities, and in New Jersey, the amendment would have affected a number of centers, including those in Newark, Brigantine, Union County and Passaic County.
Democrats controlled the chamber at the time, and the amendment was never offered or adopted.
Disaster spending has long been a tricky issue for conservative budget hawks. While most acknowledge the need for a federal spending role, they have increasingly insisted any supplemental funding for disasters like Sandy must be accompanied by equal or greater reductions in spending in other areas. Conservatives have also targeted other types of emergency related programs, including systems that monitor potential volcanic activity.
[UPDATE:] "Jeff Flake's opposition to the earmarking process is well-documented, but he doesn't oppose federal funding for emergency operations," Flake campaign spokesman Andrew Wilder says.