Police in Washington, DC, on Sunday arrested a 28-year-old man armed with an assault rifle who came to "self-investigate" a popular bar that has become the subject of a conspiracy theory known as "Pizzagate."
Officers responded to a call at 2:59 p.m. ET from a witness who said they saw a man armed with an assault rifle enter Comet Ping Pong, a bar and music venue in the upscale Friendship Heights neighborhood of Northwest Washington, department sources said.
DC police said in a statement that the suspect, Edgar Maddison Welch of Salisbury, North Carolina, entered the bar and "pointed a firearm in the direction of the victim who is an employee of the restaurant." The victim was able to get away and notify authorities. Welch allegedly proceeded to shoot the weapon inside the building.

Shortly before 4 p.m., police took Welch into custody after he left the bar. He was charged with assault with a dangerous weapon.
Police said Welch admitted that "he came to self-investigate 'Pizzagate' (a fictitious online conspiracy theory)."
Although police brought in the bomb squad, sources said it was a precautionary measure and the suspect did not specifically say he had a bomb.

The owner of Comet Ping Pong, James Alefantis, condemned the conspiracy theory in a statement to BuzzFeed News.

"What happened today demonstrates that promoting false and reckless conspiracy theories comes with consequences," Alefantis said. "I hope that those involved in fanning these flames will take a moment to contemplate what happened here today and stop promoting these falsehoods right away."
"There will be a time and place to address how and why this happened in greater detail. For now, I will simply say that we should all condemn the efforts of certain people to spread malicious and utterly false accusations about Comet Ping Pong," he said, adding, "let me state unequivocally: these stories are completely and entirely false, and there is no basis in fact to any of them.

An employee at the Comet Ping Pong, Josh Vogelsong, told BuzzFeed News he was on his way to work when he got called and told to stay home because of the shooter.

The bar was closed for two days before it was finally reopened on Tuesday.

Comet Ping Pong's owner James Alefantis said to WTTG-TV that he was incredibly touched by the community support after the attack. He also thanked his employees.

"My employees are an incredible group of young people and they inspire me every day," Alefantis said.

Comet Ping Pong has found itself at the center of a conservative conspiracy theory stemming from emails released by WikiLeaks during the presidential election.
The convoluted theory alleges that Democratic operatives who ordered pizza from the bar were, in fact, speaking in code about procuring underage prostitutes, and also involves accusations of occult activity.
There is no evidence that the bar, its owners, or its staff have engaged in sex trafficking of any kind, or any sort of occult rituals. Nevertheless, the owners and bands that have played there have come under attack from internet trolls.

Police are currently investigating phone calls and death threats against the bar.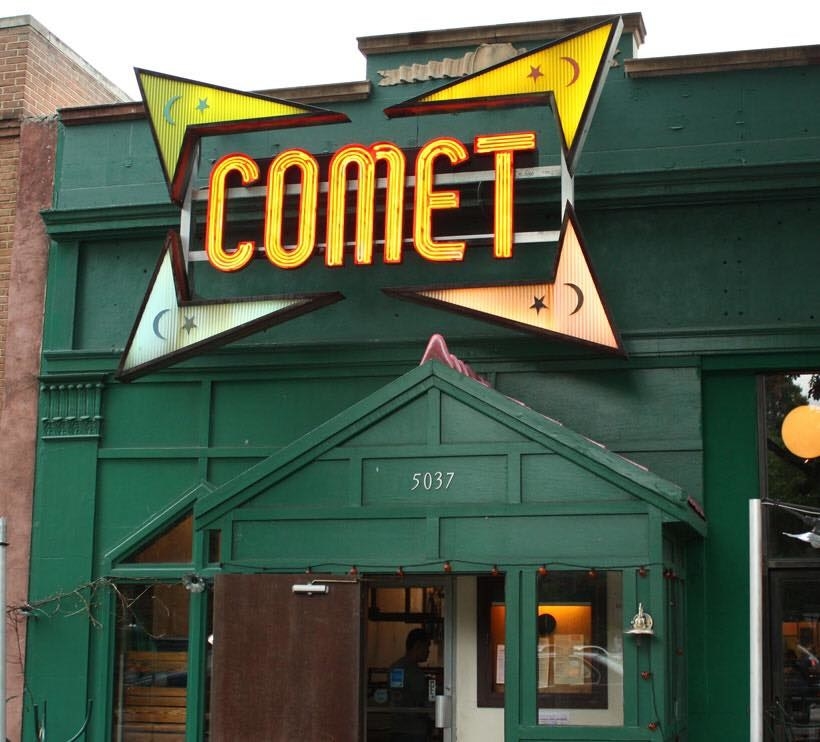 Vogelsong said that initially, employees were bemused by the conspiracy theory, but that as time has gone by the harassment online has increased — to the point that despite numerous articles debunking it, believers remain convinced. "Now there are all these alt-right debunking articles out there," he said.
At the same time, over the last several weeks Comet has had numerous conspiracy theorists come to the restaurant to question staff and video tape it — so much so that DC police have taken to posting officers outside. "It's been awful. Everyone is so shaken up," Vogelsong said.