No Faith In Politics On The Greyhound To Tampa
Politicians' obsession with the middle class means neither party talks about, or to, the poor anymore. The apathy is mutual.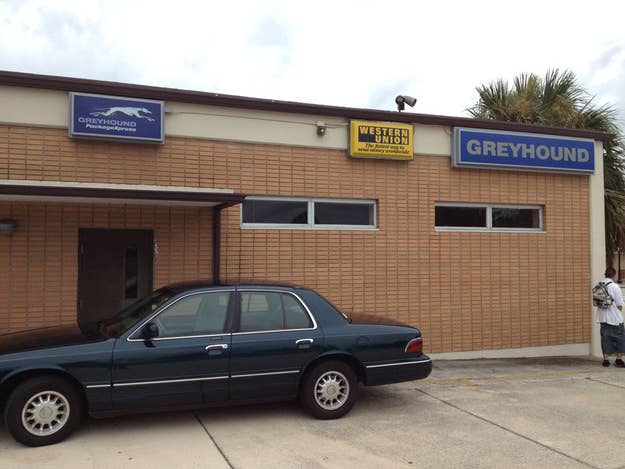 "I think they care about getting into office, and after that everything goes out the window," Robert Rowan says of Barack Obama and Mitt Romney between drags of his cigarette.
Rowan is leaning against the wall of the Jacksonville Greyhound station, a tired, muscular man with thinning brown hair who looks older than 32. He offers a familiar view from the ranks of the working poor, ignored by American politicians whose pollsters have made "middle class" a mantra, and mostly ignoring American politics in turn.
"I don't really think they really care about us," he tells me flatly of the political class.
Rowan is heading back to Indiana, his home state, which he'd left just three months earlier.
"I came here looking for work … [doing] construction. Anywhere from the ground up," Rowan says, proud of his abilities. And he quickly found it, taking on with a roofing company.
But the pay wasn't that great because "of all the migrant workers. It's just the way it is, they undervalue what we do," he mused. Unlike politicians and anti-immigrant activists, there's no edge to his voice, not really even anger. Just resignation.
He tried to set off on his own as a subcontractor — the kind of small business decision Romney, Obama and every red-blooded politician loves to talk about. But that dream proved elusive.
The jobs, when they came, paid terribly, Rowan says. He got behind on his bills and "ended up going into motels day to day living, doing day labor."
"I had to get food stamps," Rowan says.
The strain quickly became too much. So he called his mom and got her to pay for a bus ticket, he says, before hopping back on his bus.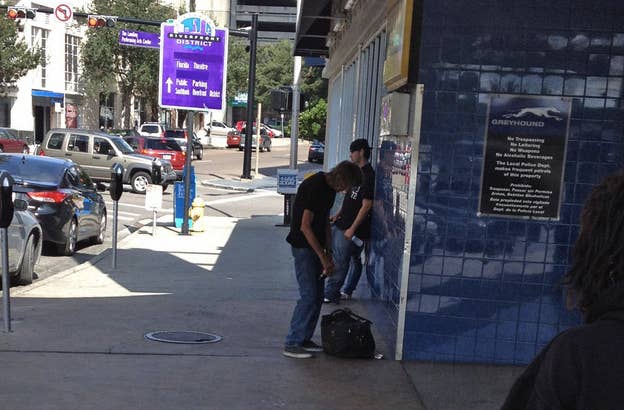 I took my first serious bus trip in high school, on a Boy Scouts trip to Philmont Scout Ranch in New Mexico. It took days, it was hot, it was uncomfortable and I loved it. Since then, I've taken buses in Ecuador, Argentina, China and the U.S. They're the last really public form of transportation, cheap and often dirty, winding through the countryside, the downtowns of major cities and the avenues of small towns.
And unlike planes, or in some countries trains, the bus is where the everyman rides, often the only way the carless poor and lower middle classes can afford a long haul.
I met Rowan halfway through a two-and-half day bus ride through the gorgeous American South, from Washington to Tampa, embarked upon with little planning and in the vague hope of finding out what working class people, college kids just starting out and the truly poor think about the state of American politics on the eve of the Republican National Convention.
And, at least to hear them tell it, they don't think much of it.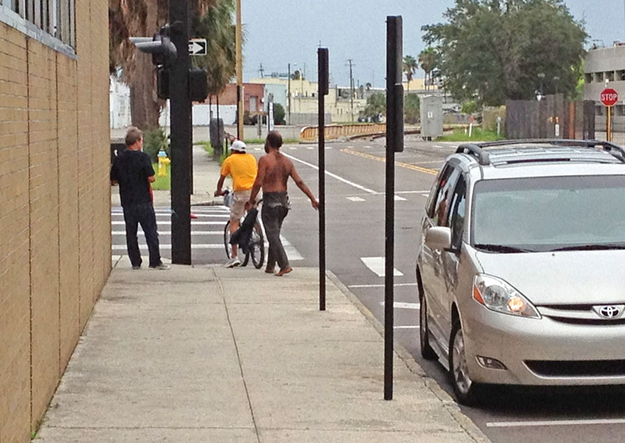 I boarded my second bus of my first day in Richmond, Virginia. I was a one of the last passengers to get on, and the Greyhound was pretty packed. I surveyed the remaining seats. One had a heavy set African man already slumped into the aisle seat. Another was next to a older white man whose blue ink tattoos and khaki pants made clear he'd just gotten out of jail. Again.
I opted for the seat next to a young blonde, who looked like she wouldn't spill into my side of the seat bench — a key consideration for someone of my height whenever using any sort of mass transit.
"I've got all this student debt, I don't know what I'm gonna do," says Hara, a 23-year-old native of Savannah, Georgia I spent most of an evening talking to on the bus.
Hara graduated from nursing school in December, and while she dreams of travelling, even in a well-paying profession like nursing she realizes it could take years for her to get out from underneath that amount of debt. And by then, the realities of life — a relationship, a child, a nagging sense of permanence — will probably have caught up to her.
Hara, who spent the summer working at a summer camp in Pennsylvania, said she doesn't pay much attention to politics — in part because of the tone of political discourse.
"Every time [there's an election] the candidates just seem to get worse," she says as the bus rolls through North Carolina.
"I used to want to be president, but then I realized you're just a scapegoat.... There's so many problems they can't be fixed overnight. Or even one four-year term."
The next morning in Savannah, Georgia I met Debora Simmons, a church volunteer feeding breakfast to the homeless and working poor. I asked whether either Romney or Obama seemed concerned with poverty.
"I don't think I've heard anyone mention the state of this," she said bluntly, motioning towards the throngs of people munching on a breakfast of coffee, eggs and cake.
Simmons, who now works at the county jail after spending 22 years working in the state mental health system, said volunteers started coming to downtown to feed people four years ago.
Keith Niager, the former pastor of Rivers Community Church, was at "The Rail," a famous park in the city's tony downtown area, one morning and saw men lining up for day labor work.
"He saw folks gathering at The Rail to get work and thought, 'wouldn't it be nice to bring these folks coffee and donuts' … [so] four or five of us got together with donuts and coffee."
Now, they feed some 200 people a day, and the numbers keep growing.
"I think it's the economy," Simmons said, adding that the volunteers "do what we can to help" those they serve get medical attention and other services.
Simmons said that local politicians have complained about their efforts and have sought to force them out of the park.
"They don't want us out here … they want us in a building," Simmons said. When I asked why, Simmons said simply "tourism is a big thing in Savannah."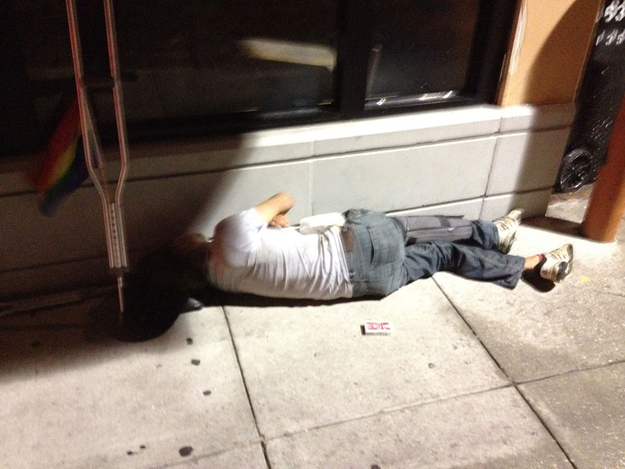 Politicians used to talk to, and about, the poor. There was the "War on Poverty." And Jack Kemp – who GOP Vice Presidential nominee Rep. Paul Ryan cites as one of his role models — was a vocal conservative voice for the centrality of the poor and working class to American public policy.
But over the last several decades, those same people have found themselves increasingly marginalized by both parties as they have focused on a narrow band of middle class swing voters.
"The middle class is that golden vote," CNN's Mark Preston pointed out Saturday during a segment on the middle class, and on the central political question of middle class anxiety at falling behind the wealthiest Americans.
It's a blustery Sunday afternoon when we pull into Tampa, the grey sky and wind the edge of a passing hurricane. The bus is filled with the regular lot — a couple of Khaki pants and white t-shirt ex-cons; a too-young black man with his beautiful, blissful child, her head in his lap; Latino families returning to Tampa from a hard-earned weekend at one of the Orlando resort paradises that make their children smile.
I walk outside, hoping for a smoke before my ride shows up. Three older black men loiter around the entrance, waiting for a bus, grumble to me about politicians ("Fuck these dudes.") and "their wars," and watch a half-naked homeless man stagger through the street, a phalanx of police standing by to guard a government building from rumored anarchist attack.
The talk in Tampa will be entirely of the middle class, but I wonder whether at least some of those in the middle class might want to hear politicians' plans to help the poor. Those who work with poor people every day surely do, and not just out of charity.
"All of us could be a paycheck from being out of homes," says Debora Simmons, the Savannah volunteer. "I know I live paycheck to paycheck."