Mexico Confirms Two Of Its Soldiers Crossed Into U.S. In January
Mexico says the crossing was accidental and followed a counter-narcotics operation.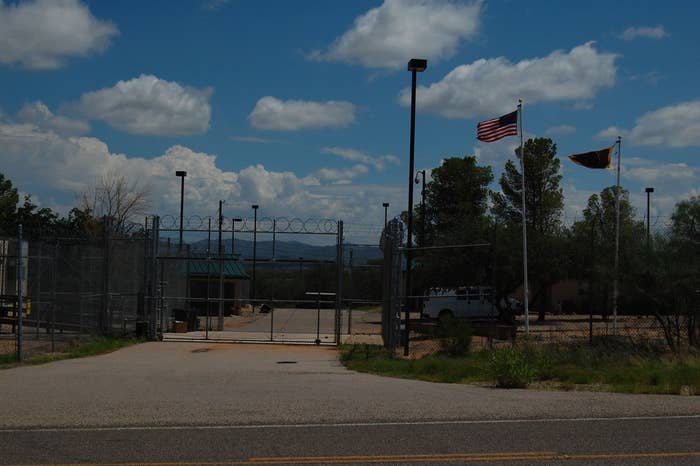 EL PASO, Texas — Mexican officials have confirmed that two Mexican soldiers accidentally crossed into the United States following a January counter-narcotics operation along an isolated part of the U.S.-Mexico border.
In an April 1 letter to BuzzFeed, Ariel Moutsatsos, minister for press and public affairs with the Mexican Embassy in Washington, said, "We are now able to confirm that on the morning of [Jan. 26] there was an unintended border crossing by two members of the Mexican Army." The soldiers crossed into U.S. territory near Sasabe, Ariz.
The incident, first reported on BuzzFeed, came to light after Sen. Tom Coburn questioned why the Customs and Border Protection Administration had not conducted an investigation and raised concerns that the crossing could point to connections between the two soldiers and cartels operating in the area. Mexican officials have strenuously rejected those concerns.
Following "an exhaustive search" of records, Mexican officials said the crossing was simply an accident — which is not entirely uncommon in the desert region of the border.
According to the letter, the soldiers were "part of a counternarcotics operation which had taken place a few minutes prior on the Mexican side of the border. The two members of the Mexican army did not see any sign notifying them that they were crossing the border."
U.S. Border Patrol officials and local Mexican army officials discussed the incursion "and agreed that the incident was an isolated and unintended occurrence that was not cause for further investigation."
Moutsatsos again dismissed any concern that the crossing points to a cooperation between the Mexican military and drug runners, writing, "an unintended border crossing such as this one, is far from enough to even suggest or speculate that Mexican military elements are providing assistance to criminals."
Letter from the Mexican Embassy