Jordanian Man Allegedly Fleeing ISIS Detained At Mexican Border
The man said he was fleeing extortion from local Jordanian officials and the threat of ISIS invading Jordan.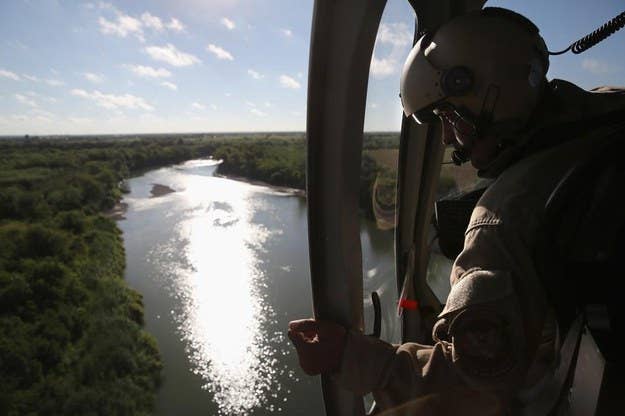 WASHINGTON — U.S. immigration officials in August apprehended a Jordanian national attempting to cross into the United States from Mexico who fled his home country in part because of the growing threat of ISIS terrorists operating in the region.
Despite claims that ISIS jihadis have infiltrated the United States through the southern border in recent months, so far there has been no public proof that terrorists have sought to use the Mexican border as a way into the United States. This case appears to be the first known instance of someone fleeing the violent organization and coming to the United States across the southern border.
According to internal Department of Homeland Security documents obtained by BuzzFeed News, on Aug. 29, Border Patrol agents apprehended a 52-year-old man as he was attempting to cross into the United States outside of Roma, Texas.
The man, who had previously sought legal entry in to the United States, told DHS officials that he fled Jordan in part out of fear of extortion from local officials, but also because of the looming threat of ISIS terrorists invading his home country.
He said he a smuggler known as "El Raton" arranged for him to pay a second man known as "Tornado" to take him across the Mexico-Texas border.
Although the Jordanian successfully crossed, he was apprehended shortly thereafter by Customs and Border Protection agents.
A CBP official referred a request for comment to the U.S. Citizenship and Immigration Services, which did not immediately respond to the request. However, a CBP spokesperson did say that in fiscal year 2014, 12,816 immigrants at the nation's various Points of Entry made either asylum claims or provided CBP agents with a potentially credible fear of return, both of which would put them into the asylum system.
The episode is not the first involving someone claiming the threat of terrorism as a justification for coming to the United States through Mexico. Dozens of Somalis have fled persecution in their homeland by Al Shabaab, an Al Qaeda affiliate operating in eastern Africa.
Those asylum requests have triggered exhaustive investigations by federal anti-terrorism officials, including multiple FBI interrogations.
This post has been updated to remove the name of the detained man.