Irish-American Lawmakers Back Comprehensive Immigration Reform
"It's not an Irish cause, a Hispanic cause, a cause of any one group. It's an American cause," Rep. Joe Kennedy says.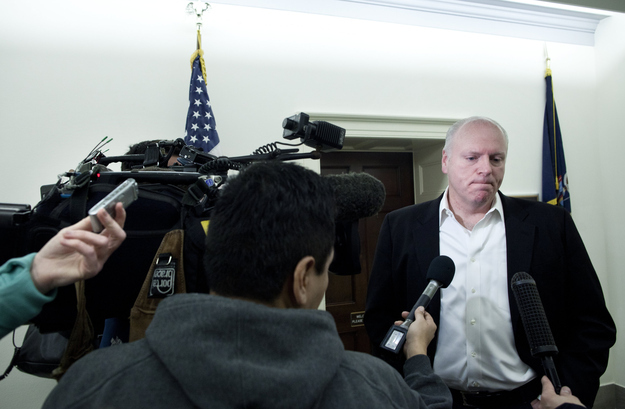 WASHINGTON — As tens of thousands of immigration reform activists decended on Washington Wednesday, a group of Irish-American lawmakers threw their weight behind comprehensive reform.
"My grandfather served in World War One and earned his citizenship," Rep. Joe Crowley said, pointing to the tens of thousands of Irish immigrants in New York, Chicago and other parts of the country.
Although the estimated 50,000 undocumented Irish workers in the country is a miniscule part of the 11 million total undocumented workers living here, the Irish are a key demographic, particularly in the industrial Midwest where both parties have courted them for years.
Flanked by dozens of Latino activists, the lawmakers argued that while the immigration has focused on Hispanics it's effects can be felt in other communities. "While this issue frequently focuses on the South West of America, the truth is there's a whole other dimension" to immigration reform, Rep. Richard Neal argued.
"Think of those families who can never return to Ireland if a loved one dies … they can never go to a first communion or confirmation for fear of not returning" to the U.S.
Bipartisan groups in the House and Senate appear close to wrapping up work on a massive overhaul of the nation's immigration system that would provide an eventual pathway to citizenship for undocumented workers while reforming the legal immigration system. The Senate group is expected to announce a deal later this week, and floor action is expected sometime this month.