House May Launch Hearings Over Justice Department Media Spying Scandal
"If we lose the constitutional foundations of a free press in this country, tyranny is at the door. Obviously I am very concerned about that," Rep. Trent Franks said.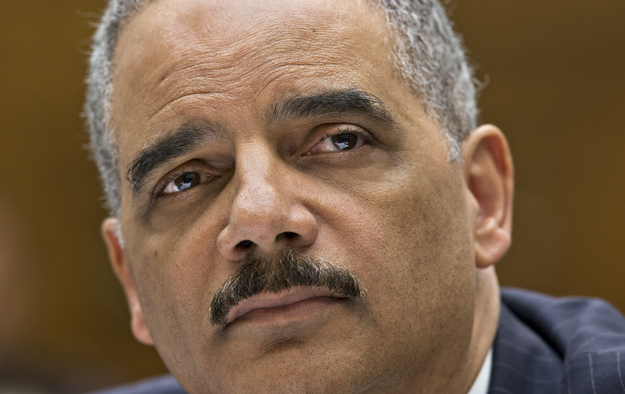 WASHINGTON — House Republicans are considering holding formal hearings into the Department of Justice's spying campaign against multiple news organizations as part of a widening probe of what critics call a pattern of intimidation by the Obama administration, BuzzFeed has learned.
According to Republicans, at least two committees — the Judiciary and Oversight and Government Reform panels — are currently discussing holding separate hearings into spying on reporters from the Associated Press and Fox News by the DOJ as part of its efforts to root out leaks.
"There are definitive discussions on [holding hearings] right now," Rep. Trent Franks told BuzzFeed Wednesday. Franks is chairman of the Judiciary Committee's Subcommittee on the Constitution and Civil Justice.
"I chair the subcommittee on the constitution. If we lose the constitutional foundations of a free press in this country, tyranny is at the door. Obviously I am very concerned about that," he added.
At the same time, Government Affairs and Oversight Committee Chairman Darrell Issa is also considering holding hearings into DOJ's activities. "I think there's clearly potential for hearings… they certainly haven't been ruled out for this committee," committee spokesman Frederick Hill said Wednesday.
Hill said committee staff "are looking at it, it's something the chairman is interested in," particularly if it turns out DOJ was pulling information on reporters' conversations with lawmakers.
Given that phone lines used by AP in the House Press Gallery were reviewed, Hill said the case could have "echoes of the [former Rep.] William Jefferson search … [that] represented an intrusion on the legislative branch."
Hill was referencing a 2006 corruption investigation into Louisiana Democrat William Jefferson — who famously stored thousands of dollars in his freezer — during which the FBI raided his congressional office, seizing documents and other evidence.
The raid drew strong bipartisan outrage from then Speaker Denny Hastert and Minority Leader Nancy Pelosi.
Talks about potential hearings come as the White House has dug in over DOJ's probes of media outlets.
On Wednesday, White House Press Secretary Jay Carney, for instance, made clear the White House won't force DOJ to disclose the names of other reporters and news organizations that have been targeted.
"Here's the challenge it presents, is that that would be — the action you're suggesting any president might take would be to actively involve himself or herself, any president, in an ongoing criminal investigation," Carney said.
"And the consequences of doing that are potentially enormous. And that's why it's very difficult, when you talk about ongoing activity, to suggest that the White House or the President should intervene or take action," he said.