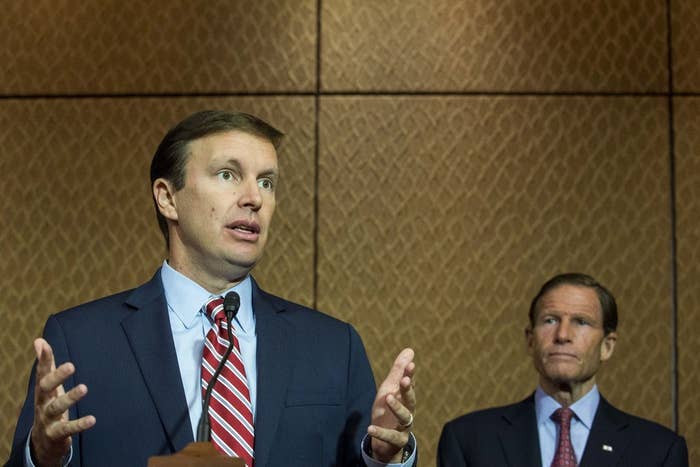 WASHINGTON — Democratic Sen. Chris Murphy Thursday said he is seriously concerned with the prospect of Donald Trump having access to classified intelligence information now that he is the presumptive GOP presidential nominee, warning Trump could use it for political gain.
Presidential candidates traditionally receive routine classified briefings from intelligence officials during the campaign. Normally that practice raises few eyebrows.
But the prospect of Trump and his team having access to sensitive intelligence information is a cause for concern to Murphy, a member of the Senate Foreign Relations Committee and an outspoken critic of Russian President Vladimir Putin.
Trump "has no moral or ethical grounding," Murphy said, bluntly warning that, "he wouldn't think twice of taking classified information and putting it out in the public realm if he thought it served his political purposes."
Murphy said he also has particular concerns when it comes to Russia, arguing Trump is "living in a fantasy world" when it comes to his ability to work with Putin. Noting Trump's often positive comments about the Russian strongman, Murphy quipped, "Megalomaniacs find each other, I guess. I suspect Trump looks at Putin and sees a lot of himself."
But Murphy warned that despite Trump's flippant insistence that he will can cut "great deals" with Putin, the Russian leader already seems to have the upper hand in dealing with Trump.
"You can just feel Putin reeling Trump in right now," Murphy said, adding that, "Putin needs America as an enemy, but he'd like a much more pliant leader" like Trump.