Capitol Hill Democrats Reject Romney Overture
"You can take the 'Pants on Fire' rating to the bank on that one," says Schumer's spokesman.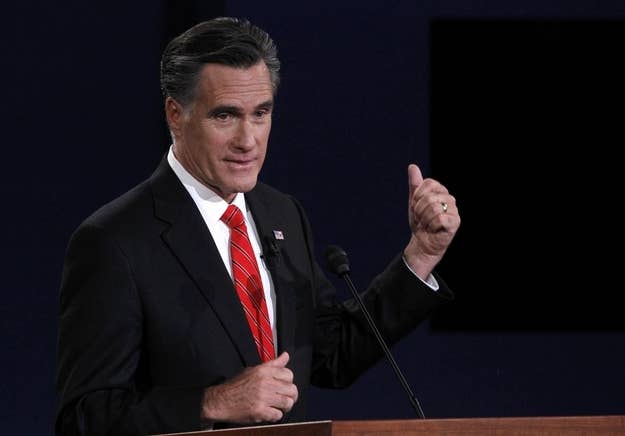 Denver, Colo. — If Mitt Romney is elected president next month, he shouldn't count on Democratic take him up on his invitation to meet them on November 7.
"As president, I will sit on day one, actually, the day after I get elected, I'll sit down with leaders — the Democratic leaders, as well as Republican leaders" to discuss plans for governing, Romney pledged Thursday during the first presidential debate.
President Barack Obama, in one of his few sharp responses, quickly pounced. "I think Governor Romney's going to have a busy first day, because he's also going to repeal Obamacare, which will not be very popular among Democrats as you're sitting down with them."
And Romney's promise got an even cooler response from Capitol Hill.
When asked for a reaction to Romney's pledge to sit down with Democrats as president, Nadeam Elshami, a spokesman for House Minority Leader Nancy Pelosi said simply, "You mean President Obama."
Brian Fallon, a spokesman for Democratic Sen. Chuck Schumer, was equally dismissive.
"You can take the 'Pants on Fire' rating to the bank on that one," Fallon said in an email.
"The Senate, with 53 Democrats, is the only place in America where Mitt Romney likes the 47 percent," he added.