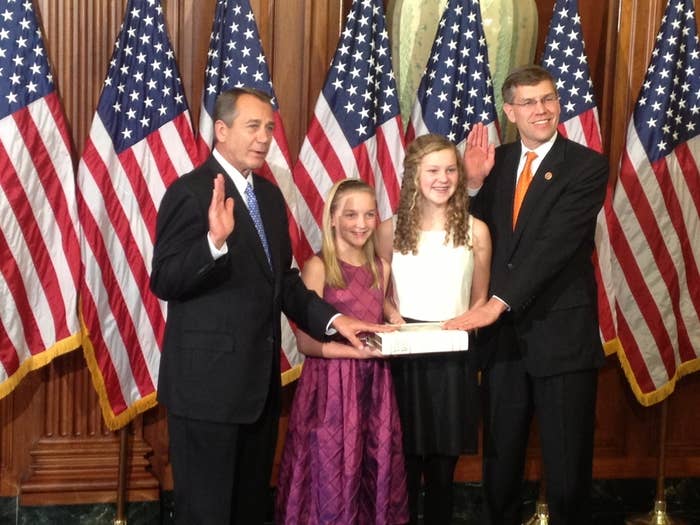 WASHINGTON — At the start of every Congress, there's the actual swearing in, and then the much cooler ceremonial swearing in later on (don't ask). Members queue up and wait their turn to stand next to Speaker John Boehner with their families around them, lay their hand on the religious text of their choice, and get blinded by the flash bulbs.
It's a time-honored tradition, and one of the only endearing things about Congress.
First, make sure you have a Bible or Quran or something to pretend to swear on.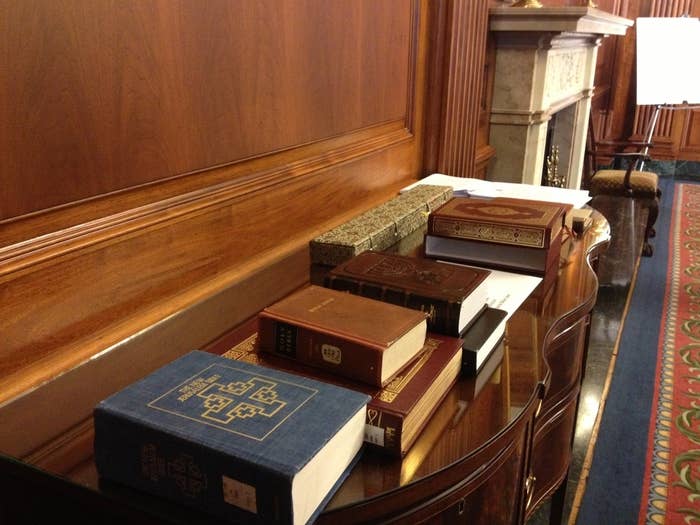 Then wait...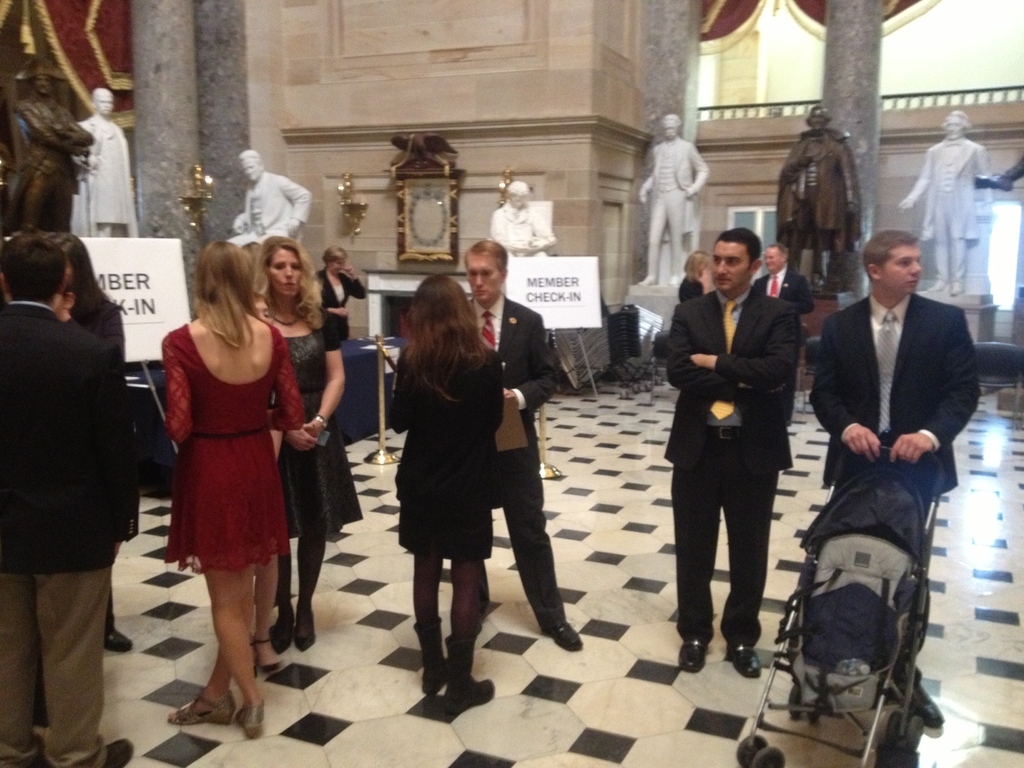 Wait some more...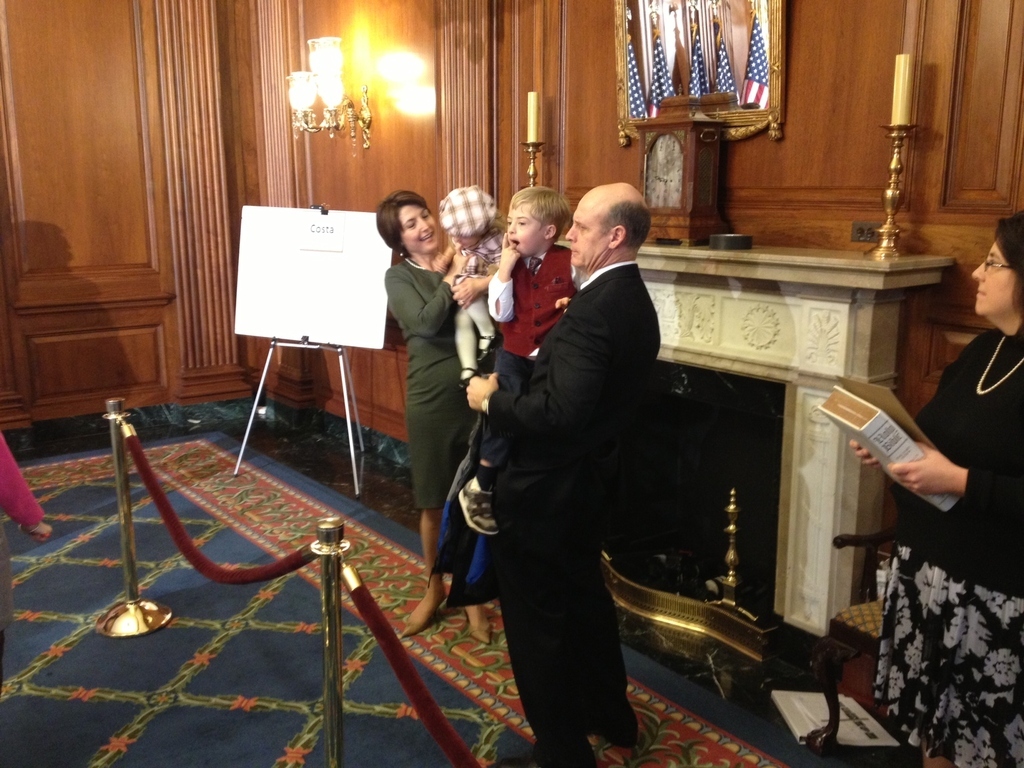 Make sure your gear is fresh. (This is important.)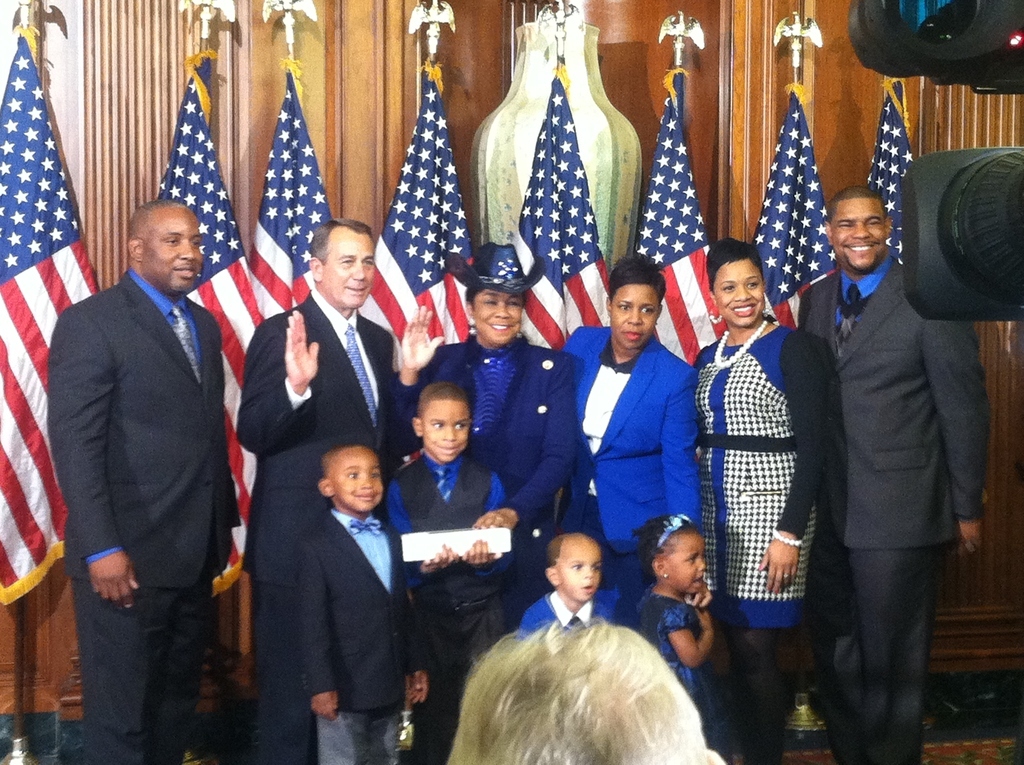 Make sure you have your wife and kids ready.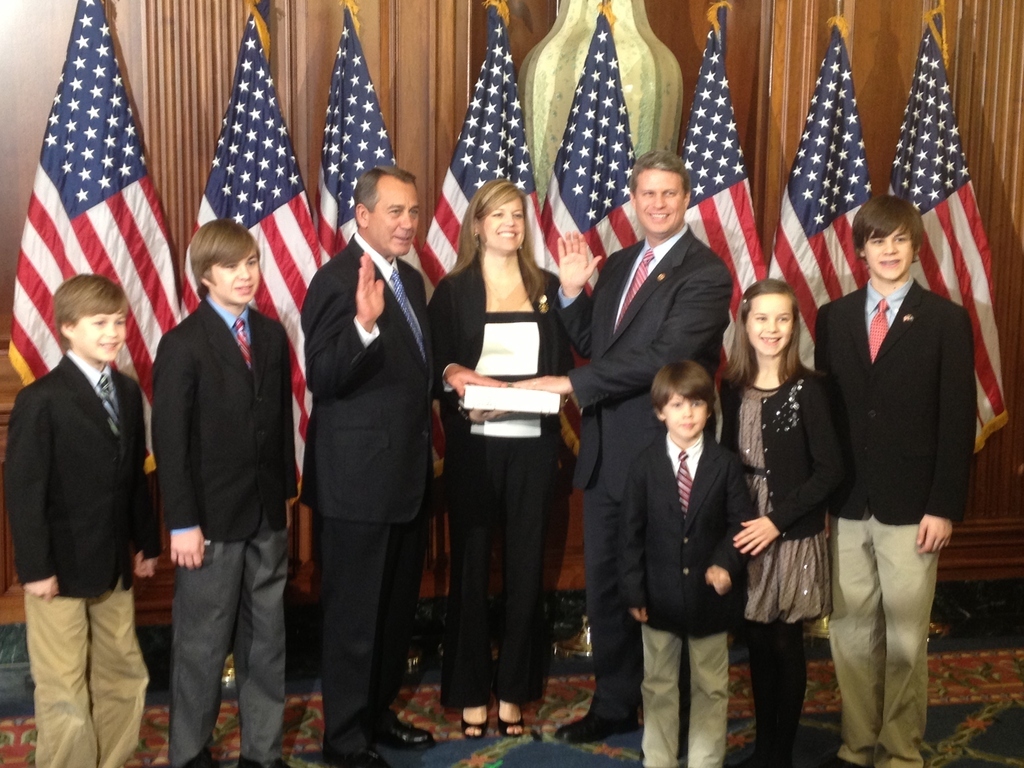 Or maybe your entire family.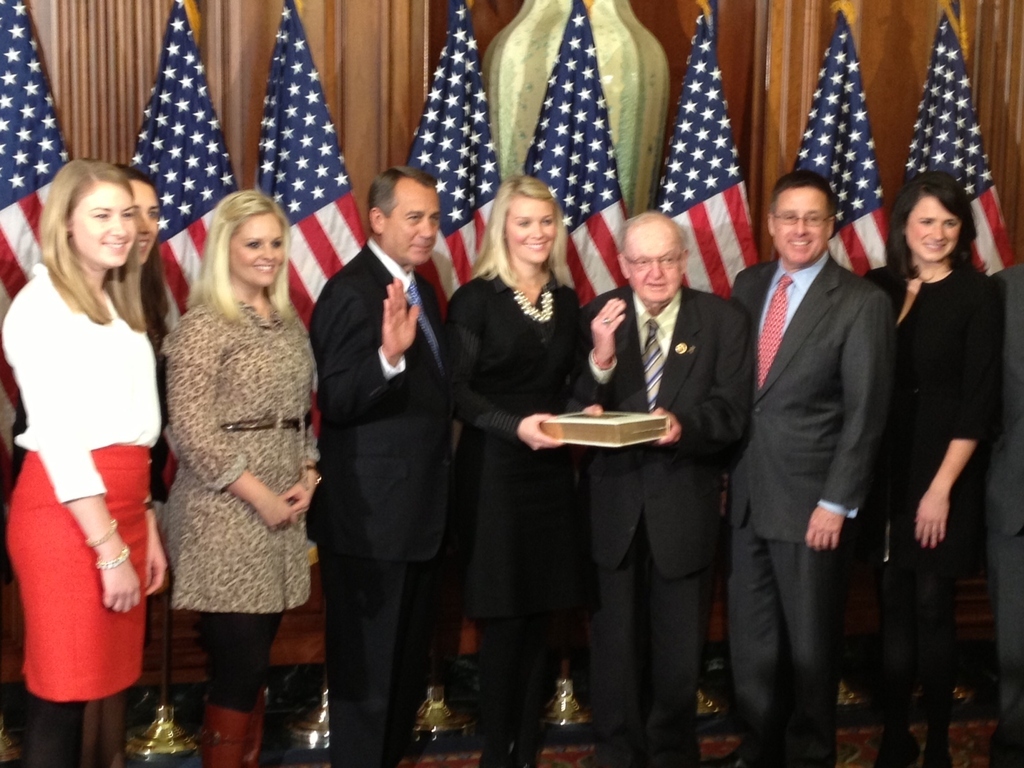 Meet Harrison Scalise. He's three, and he is awesome.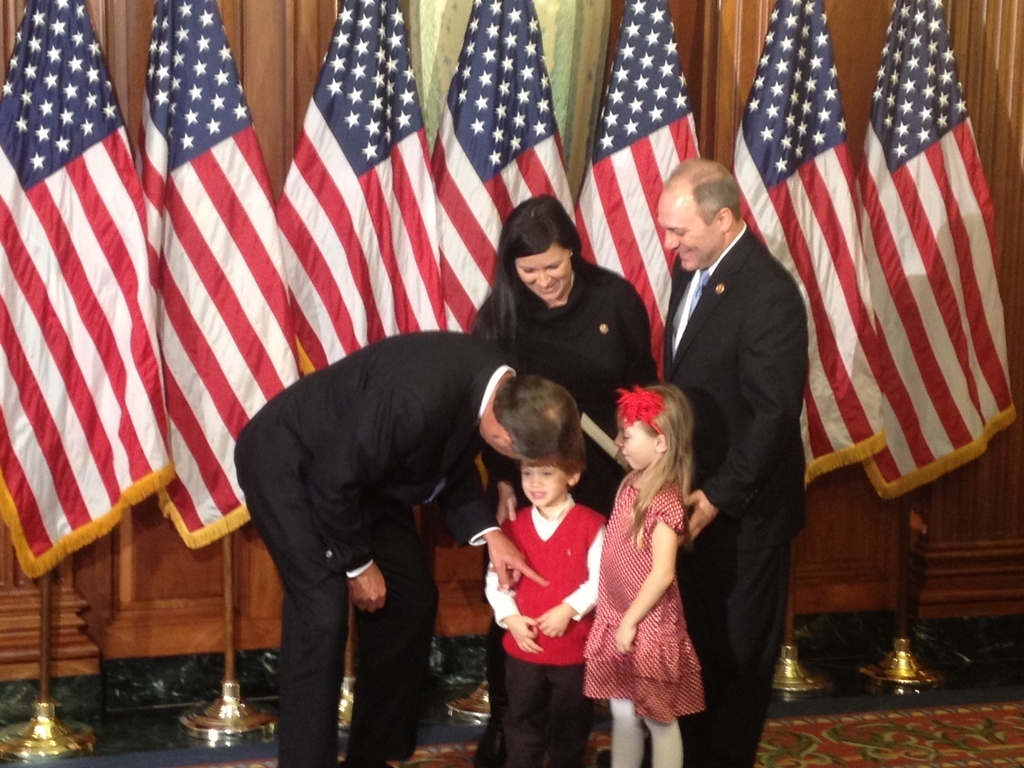 How awesome? Congressional swearing-in duckface what!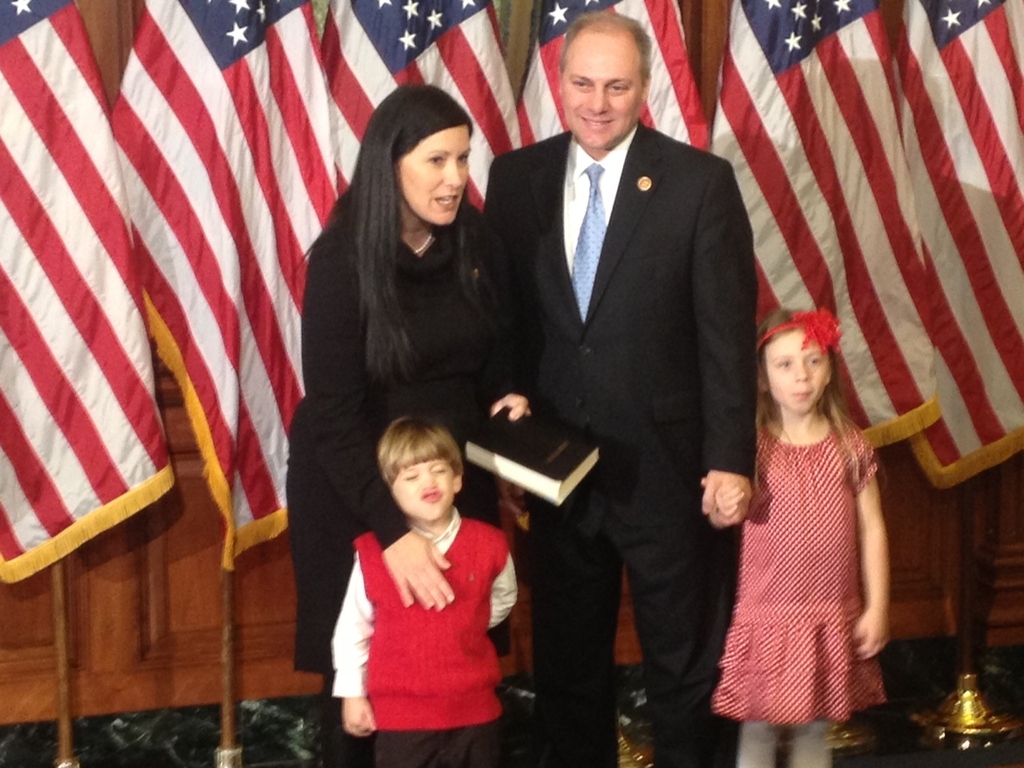 You're right Harrison! Sweater vests are totally terrible.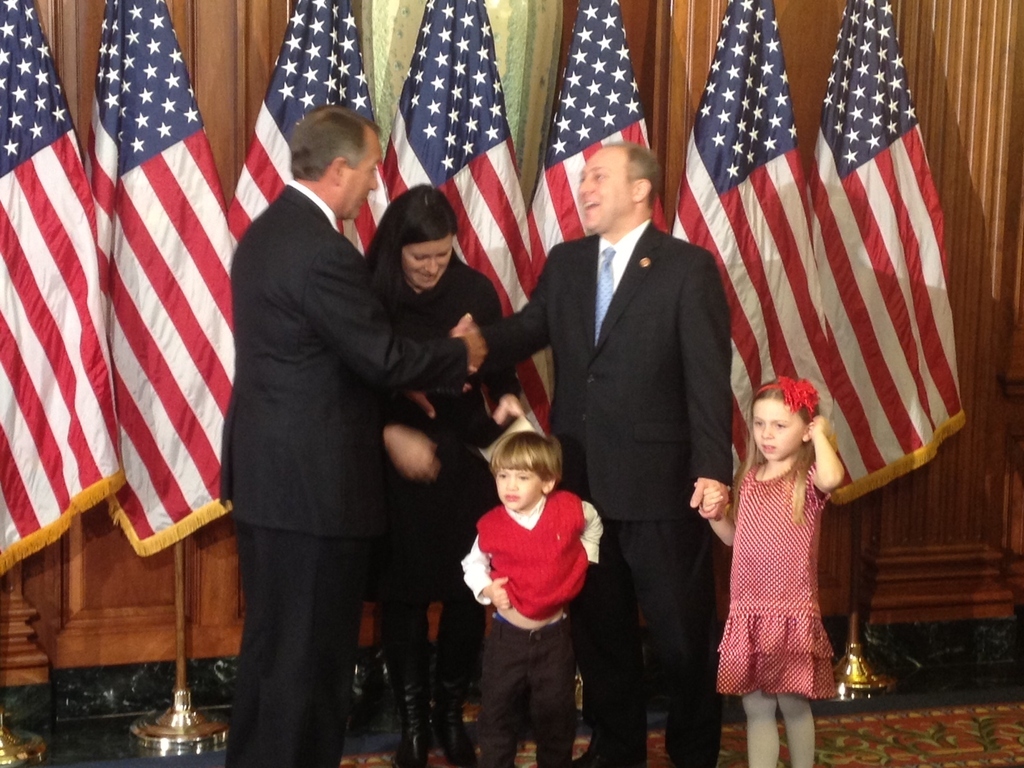 Smile Harrison!!