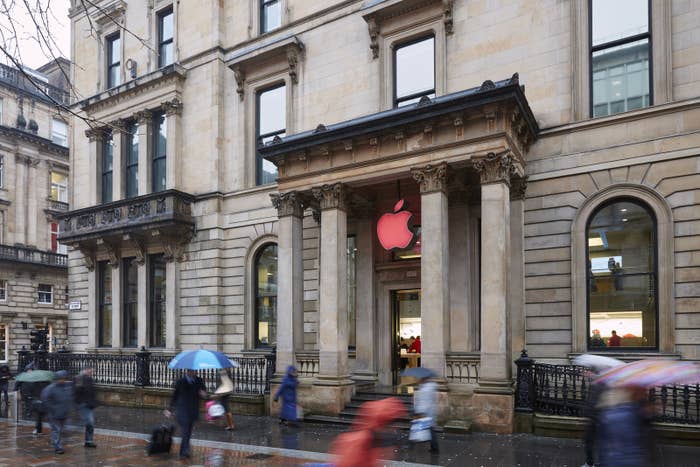 It was 2006 when Apple joined the (Red) campaign, an effort to rally the private sector in the fight against HIV/AIDS. Now, 10 years after it fielded its first (Product) Red device — a special edition iPod nano — Apple has emerged as field marshal of sorts for (Red), using its marketing heft and considerable retail reach to raise awareness about HIV/AIDS as an ongoing global health crisis. In the process, it's raised from the proceeds of (Red)-branded Apple products more than $120 million of the $360 million (Red) CEO Deborah Dugan says the organization has generated to date. That makes Apple the world's largest corporate contributor to the Global Fund, a nonprofit partnership dedicated to the eradication of HIV/AIDS, malaria, and tuberculosis.
"Part of being a great company is leaving the world better than you found it."
Beginning today, Apple is marking World AIDS Day and the 10th anniversary of its support for (Red) with an expansive campaign that CEO Tim Cook says was "designed to reach people via all the different ways in which a customer might touch us." That means custom (Red) content on the App Store; up to $1 million in $1 (Red) donations for every Apple Pay purchase made at the Apple Store (online and off); an iTunes-exclusive holiday album from the Killers, the full US proceeds of which will go to the Global Fund; four new additions to Apple's year-round (Product) Red portfolio, including a pair of Beats Solo3 wireless headphones; and (Red) branding — largely via red-tinted Apple logos — at some 420 Apple Stores across five continents.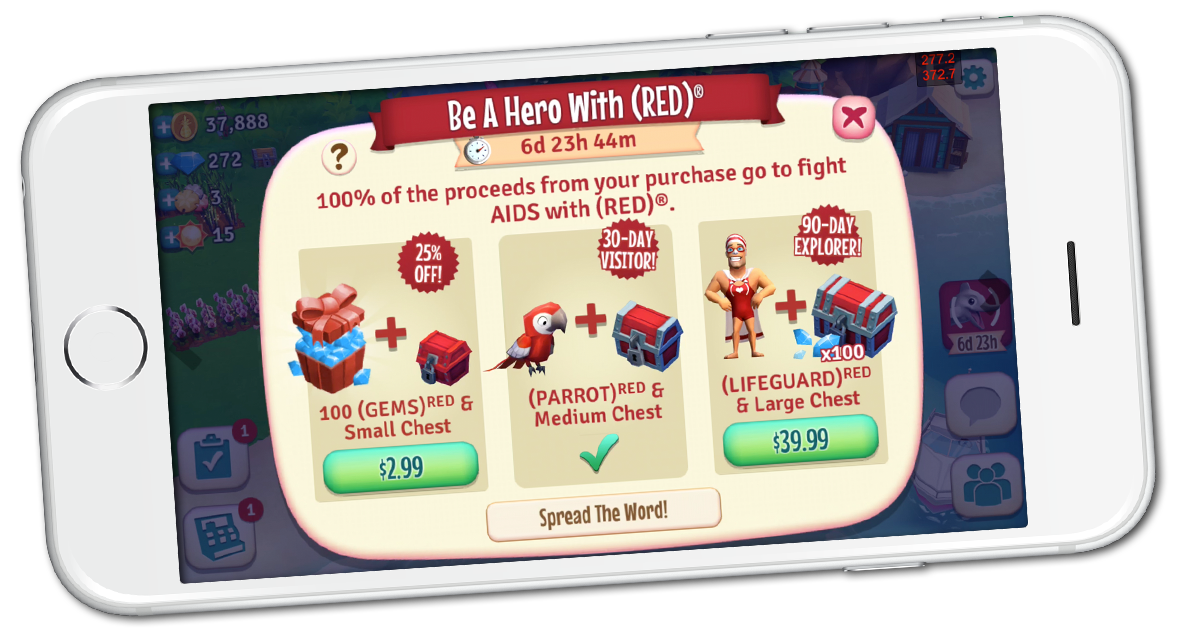 For Cook, whose tenure as CEO of Apple has been defined in part by principled stands on human rights and calls for social progress, the company's ongoing participation in efforts like (Red) is driven by a strongly held belief in corporate social responsibility.
"My view on this — which I recognize is different from that of some others — is that just as people have values, so too should corporations," Cook told BuzzFeed News. "One of ours at Apple is the idea that part of being a great company is leaving the world better than you found it."
And through its involvement in (Red), Apple is working to do just that. According to the World Health Organization, HIV has killed some 35 million people since the epidemic began. But thanks to greater availability of antiretroviral (ARV) medications like those (Red) helps purchase — some 18 million people are currently on ARV medications, largely thanks to (Red) — fewer HIV-positive mothers are passing the virus to their unborn children. "Over 400 kids with HIV are born every day," Cook said. "That's down from 1,200 a decade ago, so there's been significant progress. 400 a day is obviously still 400 too many, but we are on target to have an AIDS-free generation in 2020."
Apple's effort on behalf of (Red) is textbook creative capitalism, an estuary of altruism and consumerism that Cook believes dovetails nicely with Apple's core competencies.
"We look for ways we think we can uniquely contribute to the world in which we live," Cook said. "And we'll always touch more people through our products than anything else. … It's that area — an area in which we have expertise — where we think we can make a contribution that multiplies well beyond simply writing a check. We want to advocate for human rights in a way that people can look at what we're doing and say 'you know, I could be a part of something like that' — 'I could do something like that.' For us this is critically important."
"I think we can all agree that the right to live is perhaps the ultimate human right."
The 10th anniversary of Apple's support of (Red) and its efforts to eradicate HIV/AIDS come amid growing unease over US President-elect Donald Trump's repeated pledges to repeal the Affordable Care Act upon taking office in January, a move that could herald dire consequences for the uninsured/underinsured persons living with HIV who've come to rely on it. Asked if there might be heightened sense of urgency around this year's (Red) campaign given Trump's remarks, Cook observed that ridding the planet of preventable disease is a nonpartisan issue.
"I don't see this as a political issue at all," Cook said. "This is about people living — it's about giving people the gift of life. Regardless of people's political beliefs or backgrounds, I think we can all agree that the right to live is perhaps the ultimate human right."