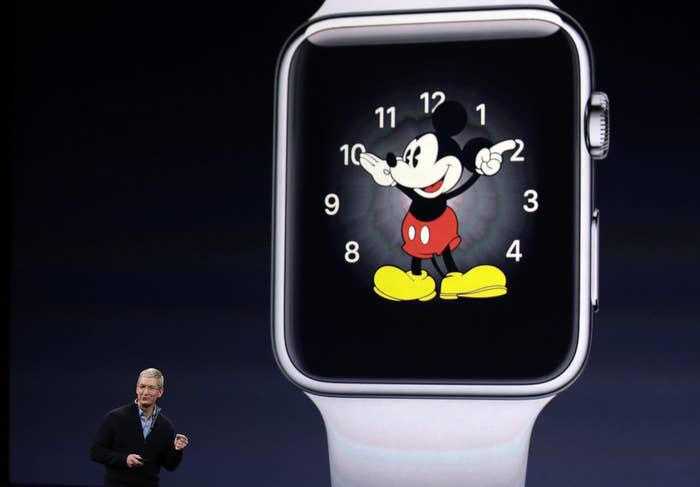 Roughly two months after its debut, the Apple Watch is finally headed to your neighborhood Apple Store.
Apple said Thursday that it will begin selling "some models" of Apple Watch at its brick-and-mortar retail stores on June 26 -- the same day it brings the device to market in Italy, Mexico, Singapore, South Korea, Spain, Switzerland and Taiwan. Previously, the Apple Watch had only been available for online purchase.
Apple's decision to bring the Apple Watch to retail stores and seven more countries suggests the company is finally getting a handle on a backlog of early orders that saw shipment of some models delayed by as much as 8 weeks.