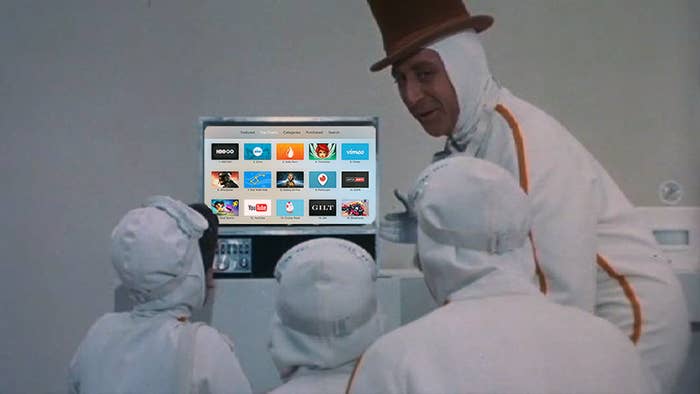 Since 2009, Apple has published year-end lists of its App Store's standout offerings. Curated by the company's editors, the lists are closely watched by developers as a "Best Of" tap from Apple promises a spike in visibility — and downloads. This year, Apple is once again touting its annual editorial picks, and not just for the iPhone, iPad, and Mac, but for the fledgling Apple TV App Store as well.
Apple published the lists early Wednesday morning and its choices of top apps and games for the fourth-generation Apple TV, which is just a little over a month old, are about what you'd expect. Streaming video apps like HBO Now, Netflix, and Showtime — numbers 1,4, and 6 respectively — figure prominently in the former. Meanwhile, games like Guitar Hero Live (number 5), Crossy Road (8), and Rayman Adventures (1) — which appeared onstage at Apple's Sept. 9 Apple TV unveiling — figure prominently in the latter, along with some newer offerings like Eden Games' GT Spirit racing sim.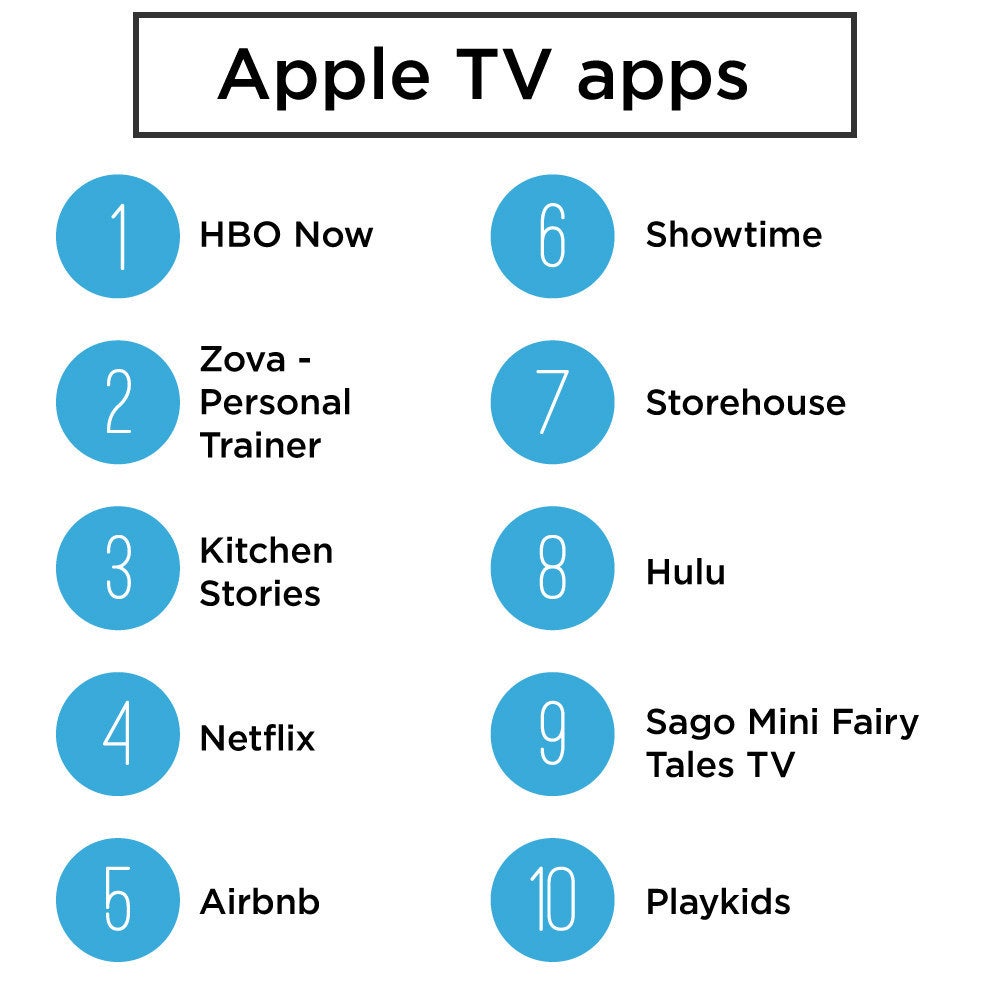 For Eddy Cue, Apple's SVP of internet software and services — and the guy who oversees the company's media business — this first best-of list is a hint of what's to come for a platform the company hopes will evolve in much the same way as the original iPhone App Store. "We're seeing tremendous developer interest," Cue told BuzzFeed News. "Already we have over 2,000 apps live in the store. And on the customer side, things are going great. What we've found is that a little over half of transactions are coming from people upgrading from the last Apple TV and just about the other half are coming from new customers that are buying their first Apple TV."

"What we're seeing with the new Apple TV is to me very similar to what happened with gaming on the iPhone."
So what are people doing on the new Apple TV besides streaming video? At this point Netflix, HBO, and Hulu are table stakes in the set-top box battle. Where else is the platform gaining traction? "Games have been pretty hot," said Cue. And while he was quick to point out that Apple has seen some breakout apps in education and photography as well, it's clear that the company sees a lot of promise in Apple TV as a gaming platform.
"What we're seeing with the new Apple TV is to me very similar to what happened with gaming on the iPhone," Cue said. "When we first announced the iPhone, we didn't tout it as a gaming device. But games became a huge part of iPhone, because it turns out that a lot more people than just hardcore gamers love games. We expanded the market. I think the vast majority of people around the world probably aren't looking to buy an Xbox or PlayStation. But that doesn't mean they don't enjoy playing games. I think Apple TV expands the gaming market to those people."
In other words, Apple doesn't view the new Apple TV as a gaming console replacement for hardcore gamers, but as a console substitute for casual ones. "Hardcore gaming isn't exactly the ecosystem we're after with Apple TV," Cue said. "On the other hand, you will see some hardcore games come to the Apple TV platform."
"If I was one of the candidates I'd create an Apple TV app."
And what of Apple's ambitions to launch that long-in-the-offing subscription TV service? Cue wouldn't say much, only that we can all expect to see "a lot more content creators and providers going direct to consumers next year." He did say that he sees a big opening on Apple TV for election season programming, as there's clearly a vast and eager audience of cord-cutters interested in finding such stuff easily.
"I think back to the last election and the podcasts we promoted at the time and all the attention they generated," Cue said. "There's so much interest in the current presidential election across so many age groups and demographics, etc. — there is a huge opportunity there. If was a news guy covering the elections I'd create an Apple TV app. If I was one of the candidates I'd create an Apple TV app."
And why not? After all, Apple claims the future of TV is apps. But what exactly does the company mean by that? Is local TV an app? What about public access TV? Cue says there's room on the Apple TV platform for them both.
"If you're a local TV guy today, the truth is that you're not in the best position simply because of the way content is consumed and distributed," Cue said. "You're stuck behind the broadcast channels and the cable providers, etc. I think our platform is amazing for a local provider. One of the things I love about what we do is that it doesn't matter if you're small or large, local or global, the platform works for you. Think about this stuff just the way you think about apps. Some are built by big companies, some are built by individuals. And many of them are all there on the front page of iTunes. They've emerged from an equal playing field."

So what's next for Apple TV? On Tuesday Apple rolled out a new ad spot for the device (see below) and shipped an expected update to its operating system that extended Siri search to Apple Music (try asking Siri to "play some Christmas music") and enabled support for the Apple Remote app that works with older Apple TVs. But there's something else in the pipeline as well: a much-improved remote app.
"We're working on a new Apple TV remote app that will give you the full functionality of the Siri Remote on your iPhone," Cue said. "We're hoping to ship that in the first half of next year."