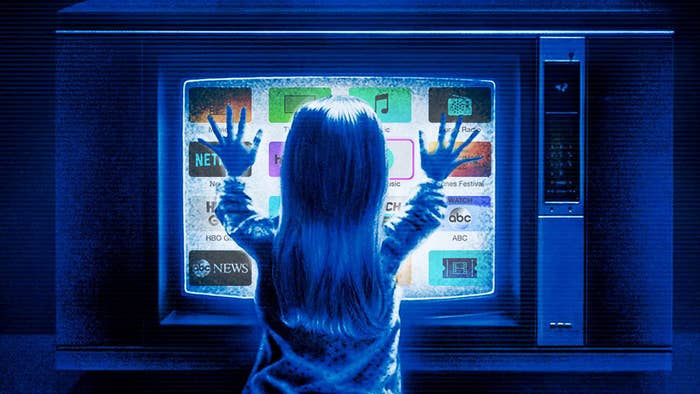 In March of this year, BuzzFeed News told you that Apple had a new Apple TV in the pipeline and planned to unveil it in June at its annual Word Wide Developers Conference. Two months later we told you the company scrapped that plan, delaying the device to do a bit more work on it. It opted instead to focus its keynote-address attentions on its next generation operating systems and Apple Music streaming service.
Now, as Apple heads toward its annual fall event, the successor to its superannuated set-top box is once again top of mind and at last headed to market — and for real this time.
Sources familiar with Apple's plans tell BuzzFeed News that the company intends to announce its next-generation Apple TV in September, at the same event at which it typically unveils its new iPhones. The device itself is pretty much as we described it to you in March, sources say, but "more polished" after some additional tweaks. Expect a refreshed and slimmer chassis and new innards; Apple's A8 system on chip; a new remote that sources say has been "drastically improved" by a touch-pad input; an increase in on-board storage; and an improved operating system that will support Siri voice control. Crucially, the new Apple TV will debut alongside a long-awaited App Store and the software development kit developers need to populate it.
It's a significant overhaul of the diminutive set-top box, which hasn't seen a material refresh since 2012, and one that Apple hopes will inspire a big upgrade cycle through the annual winter holiday consumer binge, setting the stage for the subscription internet-TV service Apple's been trying to get off the ground for years. While that service is most certainly in the offing, sources tell BuzzFeed News that Apple does not currently plan to announce it alongside the new Apple TV. "Late this year — maybe, but more likely next year," said one, seconding a June report by Re/code.
While launching new Apple TV hardware apart from a new subscription TV service might seem counterintuitive, it does make strategic sense if Apple doesn't yet have the deals in place to field such a service. Certainly, Apple doesn't need to debut the two things together. By rolling out the new Apple TV and SDK ahead of the service, Apple is giving developers some lead time to develop compelling apps for the device — and taking good advantage of a holiday shopping season that will likely drive sales, further growing the Apple TV installed base to which it will someday sell streaming service subscriptions.
Apple declined comment.