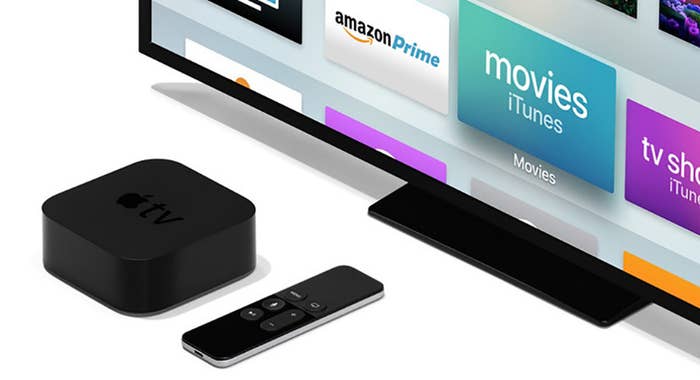 After a fraught few years, Apple and Amazon have reached something of an accord over their rival video efforts.
Sources in position to know tell BuzzFeed News that Amazon's Prime video app — long absent from Apple TV — is indeed headed to Apple's diminutive set-top box. Apple plans to announce Amazon Prime video's impending arrive to the Apple TV App Store during the keynote at its annual Worldwide Developers Conference (WWDC) on June 5 in San Jose, California. A source familiar with the companies' thinking say the app is expected to go live this summer, but cautioned that the hard launch date might change. Amazon had previously declined to even submit a Prime Video app for inclusion in Apple's Apple TV App Store, despite Apple's "all are welcome" proclamations.
Recode earlier reported that Apple and Amazon were nearing an agreement that may finally bring the Prime Video app to Apple TV. It's now official.
As part of the arrangement between the two companies, Amazon — which stopped selling Apple TV devices two years ago, when it also banned Google's Chromecast devices from its virtual shelves — will resume selling Apple's set-top box. In October 2015, Amazon forbade third-party electronics sellers from selling Apple TVs and Google Chromecasts through their Amazon storefronts, arguing that the devices inspired "customer confusion."

"Over the last three years, Prime Video has become an important part of Prime," Amazon told BuzzFeed News at the time. "It's important that the streaming media players we sell interact well with Prime Video in order to avoid customer confusion. Roku, XBOX, PlayStation and Fire TV are excellent choices."

A hard date for Apple TV's return to Amazon and its storefronts couldn't be learned.

Apple declined to comment on forthcoming Amazon Prime Video announcements. Amazon did not respond to multiple requests for comment.