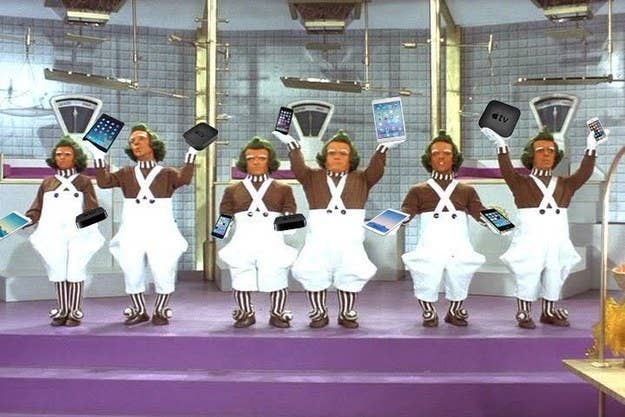 Apple has chosen a final date of its first big event of 2016.
Sources in position to know tell BuzzFeed News Apple has settled on March 21st as the day it will show off a handful of new products -- a few days after the tentative March 15 date we reported earlier. It's worth noting that the event date is one day prior to the company's March 22 showdown with the government over a motion that would compel Apple to help hack an iPhone used by one of the San Bernardino terrorists.
Among the devices Apple plans to unveil are the next generation version of the iPad and a new smaller iPhone, sources tell BuzzFeed News. Approximately the same size as the iPhone 5s, this smaller iPhone SE will feature a 4-inch display and a faster chip. Also on board: Support for Apple Pay, the company's mobile payment service. A selection of new Apple Watch bands is also expected. 9to5Mac was first to report on the iPhone SE and the iPad Pro.
Sources say the event will be a smaller affair than Apple's last one, which was held at Bill Graham Civic Auditorium in San Francisco. Presumably that means it will occur at Apple's Town Hall in Cupertino, the company's preferred location for announcements like these.

Apple declined comment.
This post has been updated to reflect new information about Apple's event date..