Apple Says iPhone Pre-Orders Are Outpacing Last Year's
Apple expects more than 10 million iPhone 6S series phone sales on September 25.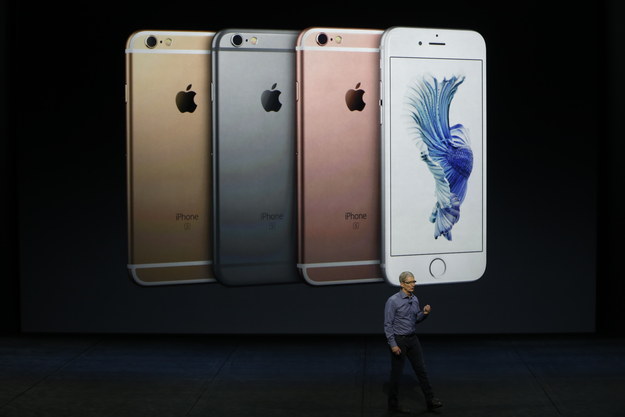 Apple expects to break last year's iPhone first-weekend sales record when the iPhone 6S becomes available later this month, the company told BuzzFeed News on Monday.
The iPhone 6S and iPhone 6S Plus will be available for delivery and pickup on September 25. Apple is estimating its sales numbers based on pre-orders.
"Customer response to iPhone 6s and iPhone 6s Plus has been extremely positive and preorders this weekend were very strong around the world. We are on pace to beat last year's 10 million unit first-weekend record," said Apple spokeswoman Trudy Muller.
"As many customers noticed, the online demand for iPhone 6s Plus has been exceptionally strong and exceeded our own forecasts for the preorder period. We are working to catch up as quickly as we can, and we will have iPhone 6s Plus as well as iPhone 6s units available at Apple retail stores when they open next Friday."