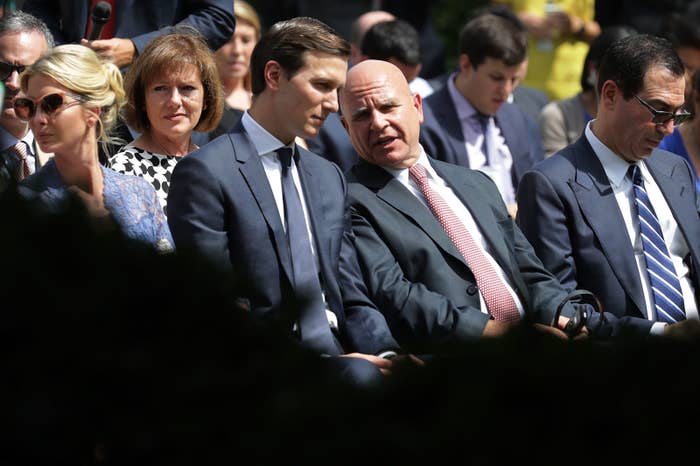 White House officials spoke in hushed tones and anxious whispers this week following a series of stunning firings by National Security Adviser H.R. McMaster that left the staff wondering: Who's next?

Anxiety reached its height Wednesday night, White House aides said, when it became known that National Security Council spokesperson Michael Anton was fielding round after round of phone calls from journalists asking about the authenticity of a "purge list" of senior staffers.
White House aides said they do not know if the purge list represented a genuine plan by a newly empowered McMaster to root out more staffers, or a ruse by pro-Trump activists designed to sound the alarm about McMaster's perceived intent to clean house. Either way, the aides said, the sense of uncertainty is palpable.
"Very few people know who's going to get axed next, but if you're viewed as a Flynnstone it's a liability," said a person close to the White House, referring to staffers hired by McMaster's predecessor, retired Army Lt. Gen. Michael Flynn.
In order to calm tensions, McMaster assured some aides on Thursday that their positions are safe. But given the rampant speculation about even McMaster's own status — President Donald Trump is said to be considering sending him to Afghanistan to command US-led forces there — few were mollified.
James Carafano, a former Trump transition team official and vice president of the conservative Heritage Foundation, decried as counterproductive the recent spate of "blood-in-the-water" rumors. "If they let themselves be distracted, they're not going to have time to do their day jobs," he told BuzzFeed News.
One reason for the continued anxiety is lingering questions about why different staffers were fired.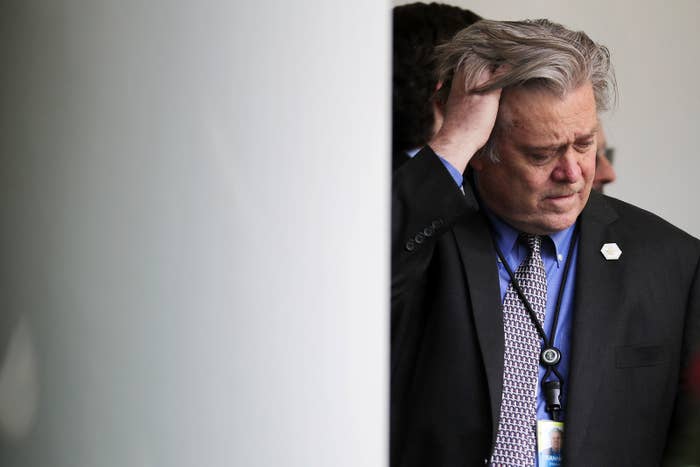 McMaster, for example, dismissed top Middle East adviser Derek Harvey last week amid reports that Harvey had become too close to Trump's chief strategist, Stephen Bannon — a bitter rival of McMaster. But multiple officials told BuzzFeed News that the main factors were differences between McMaster and Harvey on how the Middle East directorate should be managed, as well as some heated discussions about Iran's presence in Syria during policy-coordinating meetings.
Despite those differences, McMaster organized and attended a farewell reception for Harvey this week and voiced support for his pursuit of a new job in the Trump administration. Anton, who declined to speak for this story, issued a statement last week saying "the administration is working with Colonel Harvey to identify positions in which his background and expertise can best be utilized."
A person familiar with the situation said Harvey is currently in talks for a position in the US intelligence community. The source spoke on condition of anonymity.
Though Harvey has a reputation as a belligerent Iran hawk, his and McMaster's views on the the Islamic Republic deal did not result in his dismissal, aides said. Both men, for instance, agreed that the Trump administration should certify that Tehran is complying with the Iran nuclear deal – a pivotal decision that Trump resisted last month despite concerns that not issuing the certification would infuriate US allies and forfeit all current restrictions on Iran's nuclear program.
McMaster's firing of Ezra Cohen-Watnick on Wednesday is linked to the arrival of John Kelly, the former secretary of homeland security who took over as chief of staff on Monday. McMaster tried to fire Cohen-Watnick earlier this year but was stymied by Bannon and Trump's son-in-law, Jared Kushner, who came to his defense. On Thursday, the New York Times reported that the "ouster" of Cohen-Watnick was "intended as a show of confidence from Mr. Kelly to Mr. McMaster."
The firing of the NSC's director for strategy planning, Richard Higgins, on July 21, meanwhile, was linked to a conspiratorial memo he'd sent about radical Islam rather than his ties to Bannon or NSC aide Sebastian Gorka, an NSC aide said.
Other NSC aides chose to leave of their own volition, such as Victoria Coates, who is changing jobs to work under Jason Greenblatt, Trump's envoy for the Israel–Palestine peace process, and Tera Dahl, who is seeking a job at the US Agency for International Development. (USAID spokespeople, when asked, would not confirm she'll be appointed to a position there.)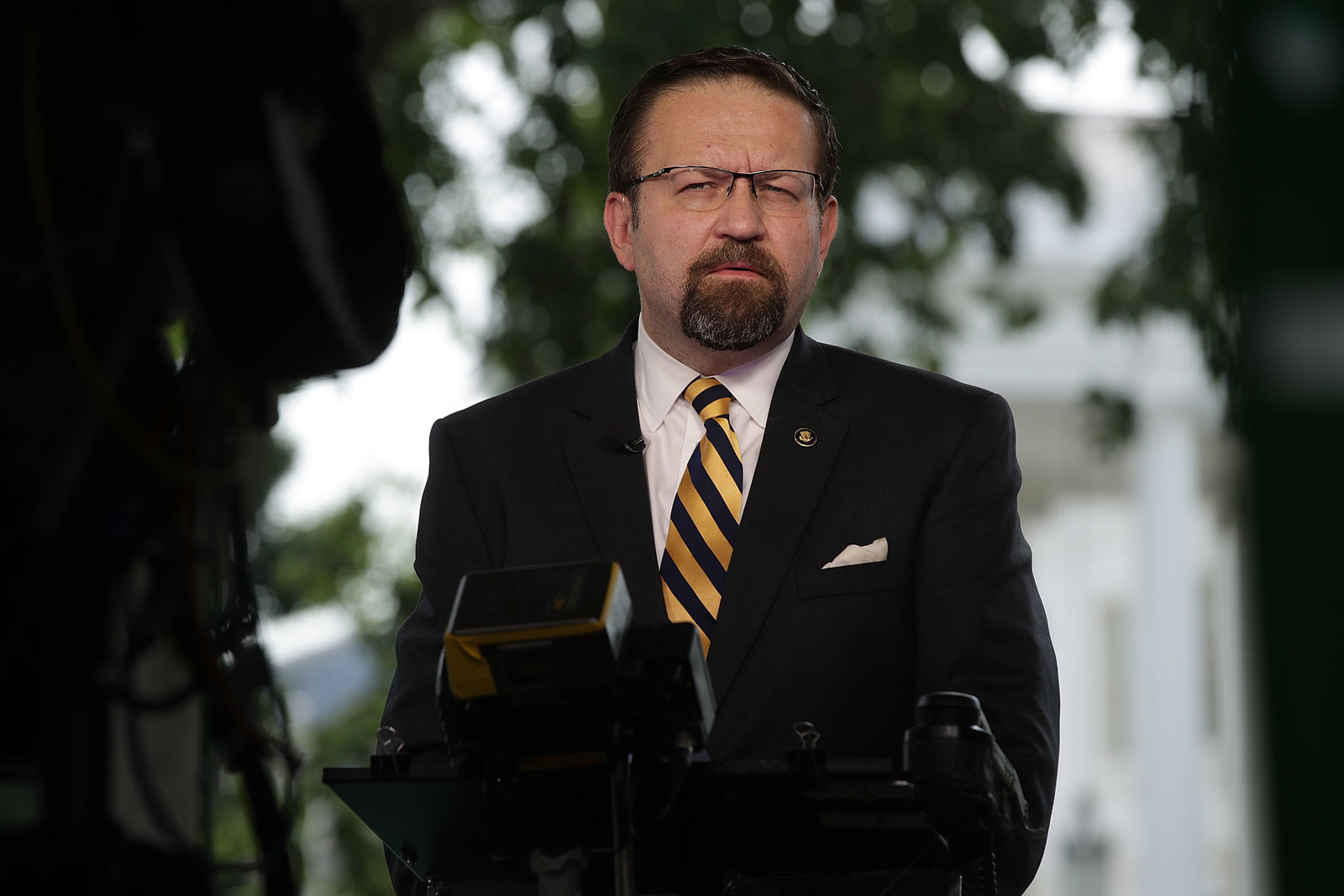 Some of the most prominent survivors from the Flynn era include: Kevin Harrington, the deputy assistant to the president with close ties to Silicon Valley billionaire Peter Thiel; Josh Steinman, special assistant to the president for cyber; Brad Hansell, a mainstream Republican who serves as senior director for transnational threats, and Gorka, a Hungarian-American with an interest in counterterrorism who often defends the president on television.
On Thursday, the Daily Beast reported that Gorka is not expected to be ousted in the current round of purges because he has the support of the president. "He's one of the few people who can articulate Trump's vision effectively," an official told the website.
With all of the staff turnover, McMaster has become the target of pro-Trump pundits in the media who view him as a "globalist" out of step with Trump's policies and angling for a military escalation in Afghanistan after 16 years of fighting.
Conservative pro-Trump journalist Mike Cernovich created a new website this week dedicated to publishing leaks about McMaster.
Though some White House aides said they felt comforted by McMaster's assurance that there would be no more firings, staffers were unnerved by a report from NBC News that Trump is considering dismissing Army Gen. John Nicholson, the current leader of US-led forces in Afghanistan, and sending in McMaster in his place. The White House has said no decision has been made.