Like many of the boys in his neighborhood, Leonard Hamm learned early to be wary of the police officers — many of them black like him — who patrolled the streets of South Baltimore in the 1950s and '60s. Hamm remembered the officers as bullies, philanderers, and carousers, a largely corrupt force that rarely protected or served the people of the community.
"I had no respect for police," said Hamm, wearing a finely tailored dark-blue suit and shaking hands with nearly everyone who crossed his path on a recent afternoon at Baltimore City Hall. "I thought they used their power to the detriment of the community."
Hamm's suspicions were confirmed at 16, when, he said, an officer arrested him and two friends for "obstructing the path" of a sidewalk while he picked up a pair of pants from the dry cleaners. Hamm said he spent the night in jail and had to appear before a judge, whom his father successfully convinced to drop the charges. The experience only hardened his misgivings about law enforcement.
"I never really got over it," said Hamm, then a team captain and star of City College High School's city champion basketball team.
Hamm might have held on to that grudge for much longer if he hadn't eventually needed a job. After graduating from college in Philadelphia and working in New York as a fabric designer, Hamm returned home in 1973 looking for a job. He knew the police department had some openings.
"I knew I would be a good hire: a black boy with a college degree who had never been in trouble," Hamm said. "I went in looking for work, a paycheck. But I found out in the police academy that law enforcement had grabbed my heart."
Thirty years later, after steadily rising through the ranks, including a high-profile appointment as the first black commander of the Central District, Hamm was named the police commissioner of his hometown. At 6 foot 2, broad-shouldered, plain-spoken, clean-shaven, and nattily dressed, Hamm, 66, still possesses the self-confidence of the Big Man on Campus he once was and the salesmanship of someone who's been in leadership roles for two decades now.
If the purpose of community policing is to bridge divides between law enforcement and the community, in Baltimore that project has all but failed.
Today, Hamm is the police chief at Coppin State University, a historically black university of about 4,000 students in West Baltimore. Given his experience and position, Hamm is perfectly situated to take the gospel of policing to some of the city's most disinterested parishioners.
Hamm's career seems like an exemplar for what criminal justice experts call "community policing": a theory of proactive, less antagonistic law enforcement that prizes officers with close ties to the neighborhoods where they work. The Baltimore Police Department has often signaled a renewed commitment to that philosophy, saying, "Community relationships are important, especially in difficult times" in a recent report.
And in a city where nearly a fifth of black residents are unemployed and more than a fourth live below the poverty line, a career in law enforcement — which can start at nearly $50,000 a year — has been a reliable path into the middle class in a city where few others exist. Nearly 40% of the 2,646 sworn police officers in Baltimore are black, according to a community policing report, a figure that dwarfs much larger cities like Los Angeles and Dallas.
If the purpose of community policing is to bridge divides between law enforcement and the community, in Baltimore that project has all but failed. Nearly half of residents polled in the 2013 Baltimore Citizen Survey rated police protection as "fair" or "poor," and the authors of the OutcomeStat Conference report in September noted "negative perception of police has likely increased in the recent months due to the death of Freddie Gray."
Despite the financial incentives for a career in law enforcement, and a sizable black presence on the force, tensions between the black community and law enforcement are as high as ever. And that leaves Baltimore's black officers facing the difficult contradiction of being both cops and members of a community that distrusts law enforcement.
That burden was actually part of the appeal for William Porter, who dropped out of junior college and entered the police academy in 2012 hoping to restore trust in law enforcement in the same poverty-stricken neighborhoods where he grew up. Instead, many worry that the involvement of Porter and two other black officers in the April 2015 death of 25-year-old Freddie Gray, a black man who suffered a fatal neck injury in police custody, has only exacerbated the divide between Baltimore's black neighborhoods and the black officers who patrol them. Which, accordingly, could make it more difficult to convince the children of those communities to someday don a badge and uniform themselves.
Gray's death led to protests and, ultimately, riots in the same streets Porter had patrolled for the past three years. Porter's subsequent trial, the first for the officers charged in Gray's death, ended with a hung jury in December. His second trial is scheduled to begin June 13.
Porter's plight perhaps offers more evidence that, despite boasting a police force that comes as close as any in the nation to representing the city it serves, community policing in Baltimore might always have its limits. In fact, it might be impossible, because the police cannot alleviate longstanding problems like joblessness and poverty, and because the institution itself remains marred by substantive — and repeated — accusations of carelessness and brutality, and the ethnic composition of the force has done nothing to change that.
"That's what they wanted: a kid from the neighborhood, knows the neighborhood, knows the culture," Lt. Kenneth Butler, a 30-year veteran of the Baltimore Police Department and president of the Vanguard Justice Society, the union for the city's black officers, said of Porter. "That's what Baltimore Police looks for. It's a disappointment."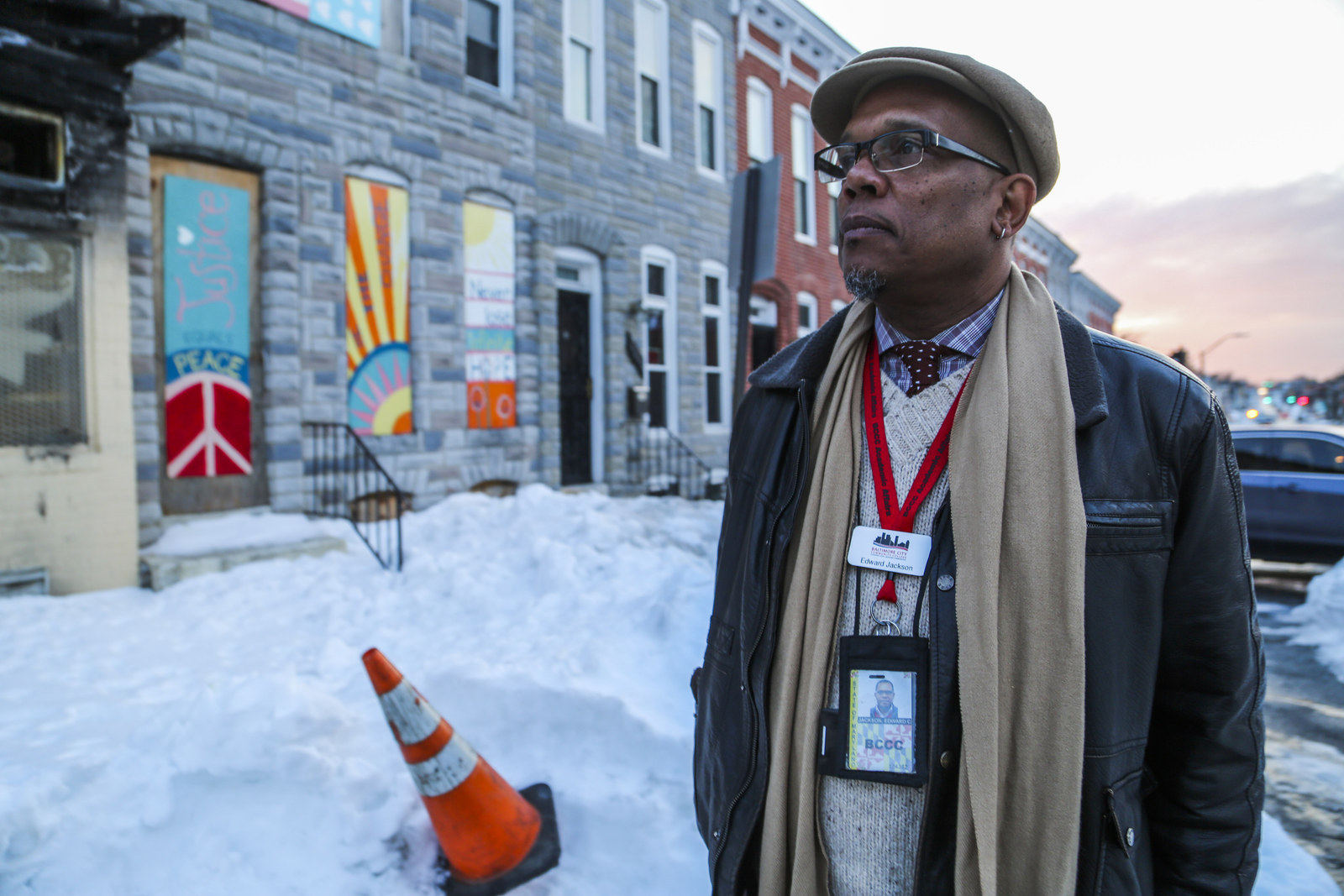 Hamm joined the force in 1972, not long after a time when black officers could not patrol white neighborhoods and weren't even assigned squad cars. The department officially integrated in 1966, but struggled with allegations of racism, and discrimination and harassment against its black officers, for years after.

"When I first joined the police force, I realized right away that I'd have to have two souls," said Edward C. Jackson, a black Baltimore police colonel who retired in 2004 after 22 years on the force and now teaches at Baltimore City Community College. "I had to go out and be the beacon of hope that African-Americans expect you to be and not offend the white power structure. I struggled with that my whole career, to walk that line."
This was a police force where, in the 1980s, one officer used to perform in blackface. However, the respect and support that often eluded black officers within the agency could be found in the streets and neighborhoods where they worked and lived.
"There were still not too many high-ranking African-American police officers as I grew up in the '60s and late '50s," said Kurt Schmoke, Baltimore's first elected black mayor in 1987 and now president of the University of Baltimore. "But they were well-respected … where you thought of them as a part of, not apart from, the community."
Hamm said he and several black officers would also regularly go play pickup basketball around the neighborhoods where they worked after they got off of their shifts. "We weren't afraid to go back in the community," Hamm said. "The community didn't intimidate us. We never mistreated the community. They never had beef against us — their beef was against authority and the institutions."
Hamm said he also earned a reputation in the department — and, as a result, in the streets — for pushing back against its entrenched culture of brutality. On his first day, Hamm recalled, he had to chastise officers who seemed eager to beat up one of the arrestees in the police van.
"If you get in there with my prisoner, I'm telling on you," Hamm remembered telling the other officers. "I was looked at strange. But I wasn't having it. There was resistance when I wanted to do things the right way, instead of participating in the police subculture."
It was during this time when the department welcomed more black officers into its force. One in particular, Bishop Robinson, led the way for the others in the '70s and '80s, steadily rising through the ranks and gaining influence with each promotion. He also fortuitously made his climb during a time when Baltimore's demographics shifted quickly and dramatically: Blacks went from 46.4% of the population in 1970 to 54.6% in 1980.
"People want to see people in charge that look like them."
By 1983, 12-year incumbent mayor William Schaefer, who was white, was facing criticism in his re-election campaign from opponent William "Billy" Murphy — then a judge on Baltimore's Circuit Court and scion of a prominent black family that owned the local Afro-American newspaper chain — for not appointing a black police commissioner. Those swipes came not long after the city's local NAACP branch called for a federal investigation into police brutality in the city.
''Why hire a mayor who wouldn't hire you?'' Murphy's campaign literature asked of his black supporters.
Two months later, Schaefer nonetheless won the mayoral election in a virtual landslide — he earned 72% of the vote to Murphy's 26% — and narrowly won a majority of black voters while rallying the support of many of the city's black leaders. When Schaefer made Robinson the city's top cop the next summer, he brushed off accusations that he'd been pressured into the appointment.
Robinson, too, avoided publicly musing on the racial implications of his promotion. "I don't share the characterization of black commissioner, I wish you would refrain from saying that. The job is not color," he told the Baltimore Sun. But even if Robinson wouldn't acknowledge the historical context, his appointment still resonated to black officers throughout the department.
"That motivated me to get promoted and it motivated me to get other young African-Americans promoted," Butler said. "I didn't realize it at the time because I was so young, but people want to see people in charge that look like them."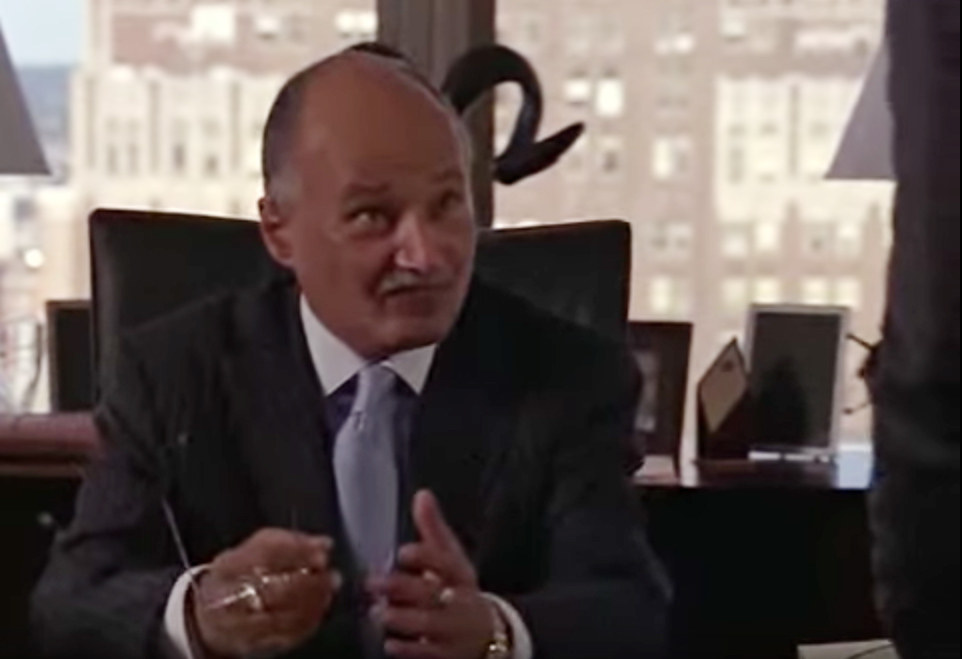 More skeptical was Murphy, who soon returned to work as a trial attorney after his failed run for mayor. "It was an inhospitable environment for black officers," he said, noting that he'd represented officers in discrimination cases against the city several times. "There were lawsuits because of discrimination in the department. Discrimination which still persists to this day."
In Baltimore today, Murphy looms so large in the city that he once played himself in an episode of The Wire, the gritty HBO crime drama about the city and its institutions, from politics to the drug trade. Murphy has continued his civil rights advocacy and work in the courtroom: In September, he reached a $6.4 million settlement with the city on behalf of Gray's family.
On the day of Porter's mistrial, from his resplendent 23rd-floor office — boasting a panoramic view of the city's skyline — in a skyscraper only a couple blocks away from the courthouse, Murphy applied his skepticism about the integration of the police department in much broader terms.
"It never changed the culture," Murphy said. "If black officers are forced to conform to corrupt practices of their white colleagues, that's not reform. That's the antidote to reform." He paused. Baltimore police, he said, "have never been a legitimate presence in the black community."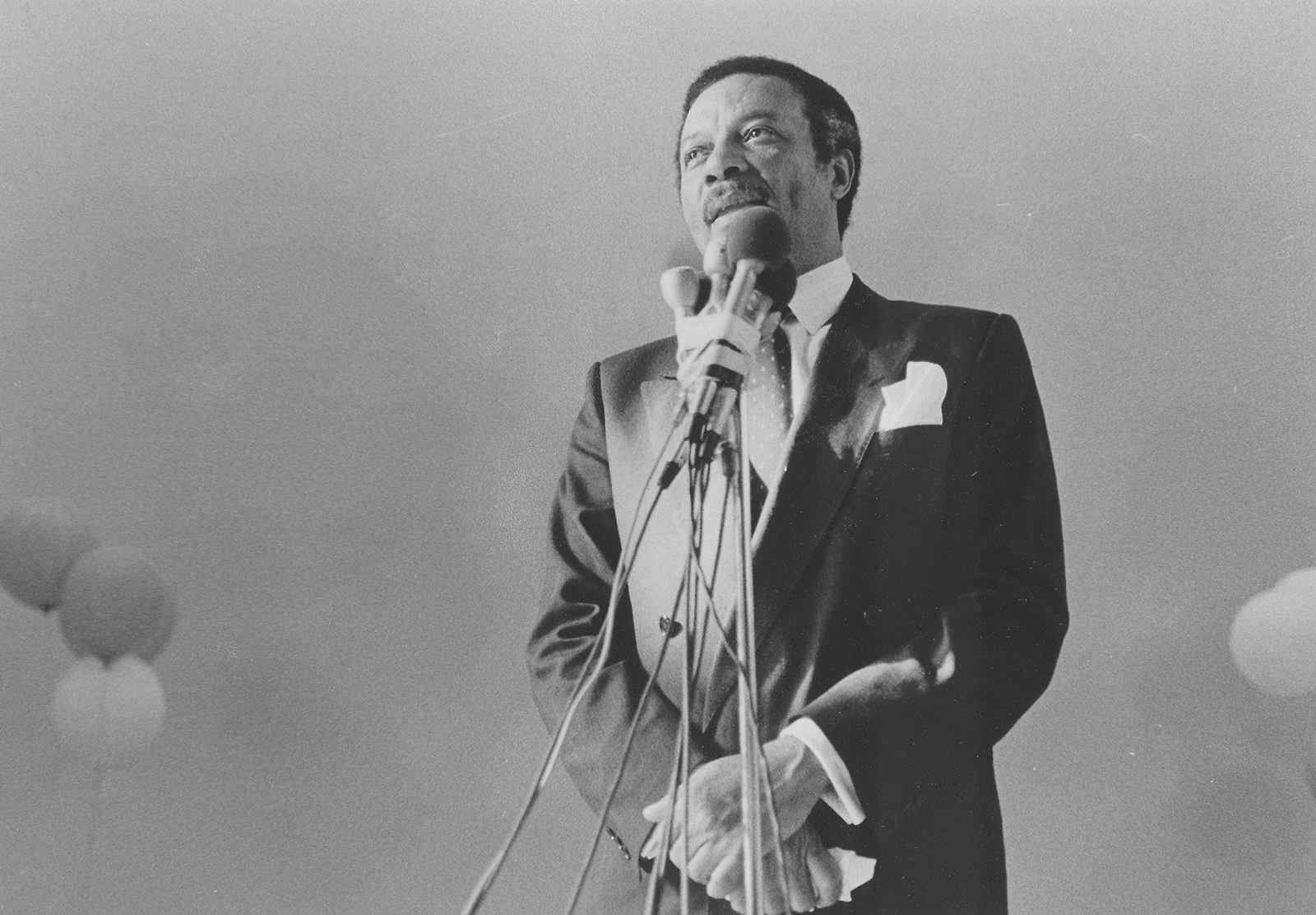 Bishop Robinson remained popular locally despite being the face of an institution that was largely anathema among black residents, and failing to lower a stubbornly high homicide rate in a city known derisively as "Bodymore, Murderland."

"Bishop was a true community police officer," said U.S. Rep. Elijah Cummings, a Baltimore native who started his political career in the Maryland General Assembly in 1983. "He made it his business to get to know a vast cross-section of Baltimore."
Robinson even managed to win over some of his critics, who once accused him of having too cozy a relationship with the city's white power brokers. "I had to eat my own words," Bishop Douglas Miles, then a chairman of a local interfaith group, told the Sun for Robinson's obituary in January 2014. "The things he accomplished, the stances he took, he was a man to be respected."
When Schaefer successfully ran for governor in 1987, he took Robinson with him to Annapolis. Robinson served as Maryland's secretary of public safety and correctional services for the next decade.
In another bit of serendipitous timing professionally, Robinson's legacy in his hometown benefited from sweeping socioeconomic changes across the city — and eventually around the nation.
"He left just before the crack epidemic hit Baltimore," said Schmoke, who served as the city's top prosecutor before succeeding Schaefer at City Hall. "He didn't encounter the same kind of tensions that other commissioners had to deal with."
Schmoke and the city's police department were left to deal with a series of mounting challenges: widespread drug addiction, a spike in violent crime, and declining tax revenue as a result of decades-long white suburban flight — Baltimore's total population declined nearly 30% from 1970 to 2000. That meant Baltimore had to slash a number of city services and programs just when its residents — now blacker and poorer than ever before — needed them the most.
"It was a situation that, as they used to say, 'Sometimes in government, there's more will than wallet,'" Schmoke said. "The things we wanted to do in a more positive way, we just didn't have the money for."
Those budget problems especially took a toll on Baltimore's community policing efforts, chiefly their management of 27 recreation centers — dubbed Police Athletic League (PAL) centers when the department took them over in 1995 — around the city.
Police welcomed residents into those facilities, hosting tutoring, sports, and recreation programs for children and job fairs for adults. They even used them as "safe shelters" for crime witnesses who were afraid to go to police stations. The program earned so much acclaim that former Commissioner Thomas C. Frazier appeared at the White House in 1998 to promote the city's approach.
"They were the best thing that's ever happened here," said police Lt. Col. Melvin Russell, who now runs the department's Community Collaboration Unit and has coordinated community outreach efforts around the city for a decade.
"The power in them is that people get to see the police force as something other than officials who arrest you and give you a ticket," said Jackson, who was the department's director of community relations from 2001 to 2003.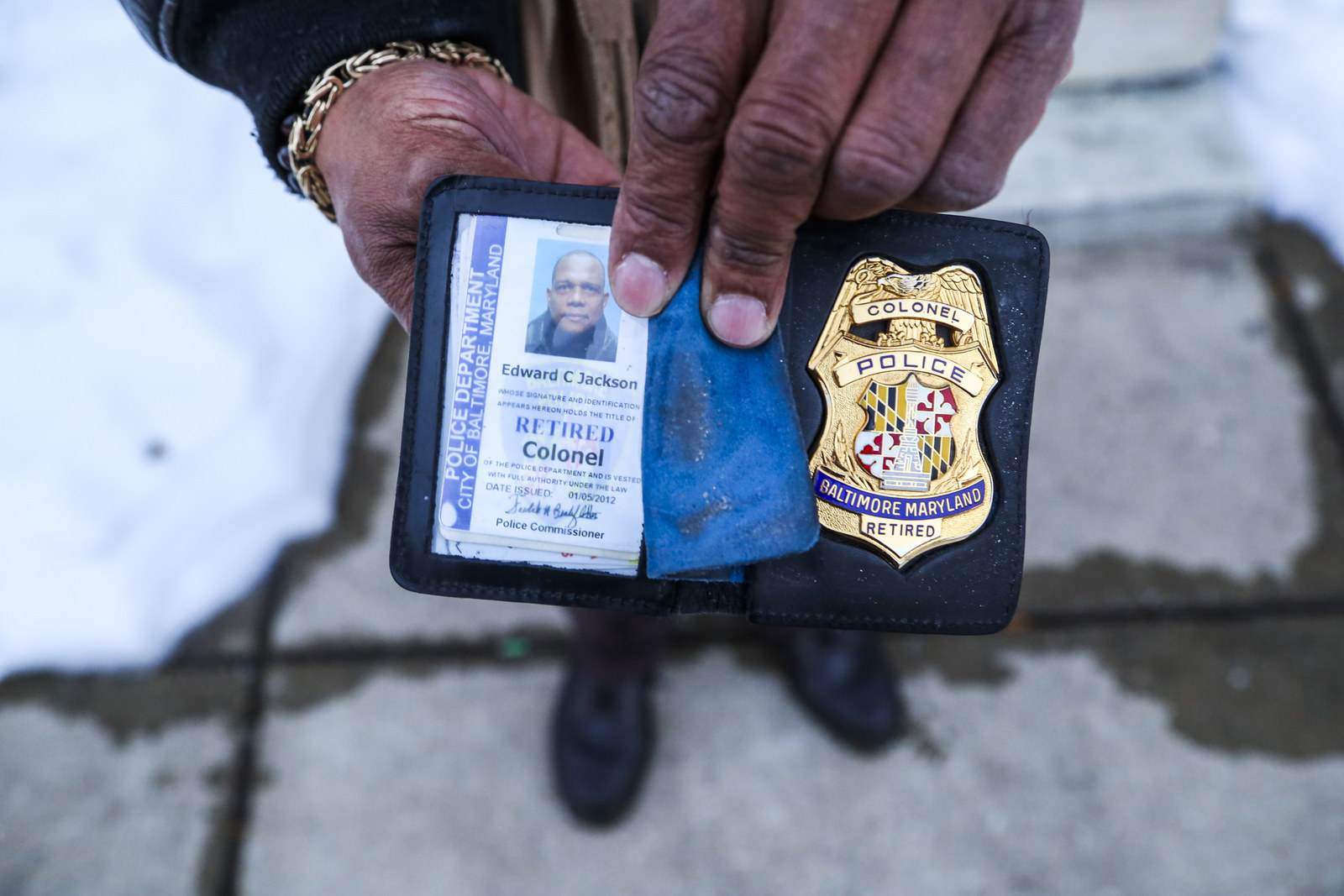 In his trial last month, Porter testified that he was a regular at his local PAL center while growing up in West Baltimore. It was there, Porter told jurors, that he had his first contact with police officers. "Every day it was like a camp setting," Porter said. "They'd help me with my homework and took us to the zoo and the aquarium."
But as the money dried up and crime started to rise, city officials moved officers out of the centers and back onto the streets. And whereas Schmoke favored drug decriminalization and was outspoken in his opposition to the "war on drugs" of the '90s, his successor, Martin O'Malley, swept into City Hall in 1999 with a pledge to take a "zero-tolerance" approach to crime. That drew little criticism at the time, given that it's the easiest issue to address in poor black communities and that aggressive policing often enjoys support across all kinds of constituencies.
"When Mayor O'Malley first initiated that," Hamm said, "the community won't admit it, but they wanted it too."
At the height of O'Malley's zero-tolerance campaign, in 2005, Baltimore police made a record 108,447 arrests — involving roughly a sixth of the city's population. The ensuing drop in crime — a 37% reduction in violent crime from 1999 to 2004, though critics contend O'Malley's methodology fudged the numbers — helped launch a political career for O'Malley that included two terms as governor and a failed Democratic presidential candidacy this year. But in Baltimore, the wages of zero-tolerance policing took its toll on a generation of young black men and created more local mistrust of the police department.
"We drew a wedge between the police department and citizens," Butler said. "You had to lock them up because you needed the numbers."
During his presidential run, O'Malley called for an overhaul of the nation's criminal justice system and vowed to address overcrowding in prisons. He also disputed accusations that his policies as mayor may have sown resentment toward Baltimore police.
"When I ran for mayor in 1999, it's not because our city was doing well," O'Malley said during a presidential debate last month. "We were able to save a lot of lives and we did a lot of things to improve the police and the community's relationship."
Those claims were swatted away by Jackson, who gradually watched police vans once used to take children to PAL centers become transport vehicles for thousands of black teens and young adults headed to jail.
"Every decision you make has some kind of consequence," Jackson said. "Baltimore is paying for it now."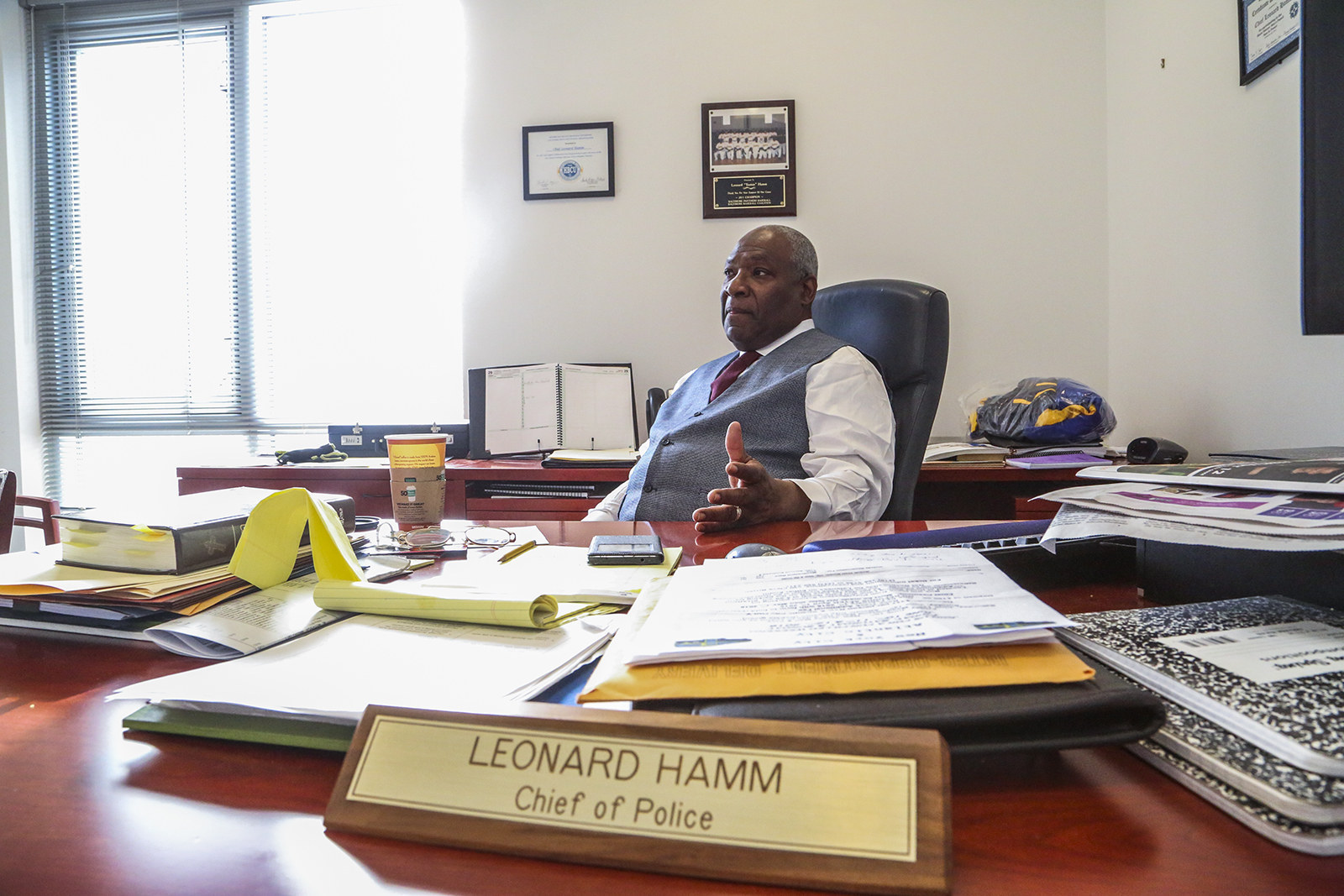 In November 2004, Hamm became O'Malley's fourth pick for police commissioner in five years.

The appointment was greeted with apprehension, given all of the previous turnover. "Chronic Police Chief Turmoil Could Tarnish O'Malley's Rising Star," read the headline in the Washington Post the day after Hamm was named acting commissioner.
Hamm, then 55, had only recently rejoined the department. After retiring from BPD in 1996, Hamm worked in a series of law enforcement leadership positions, including as police chief for city public schools and Morgan State University. He came back to BPD in September 2004 and two months later was promoted after O'Malley fired Commissioner Kevin P. Clark.
Backing Hamm's move to the full-time role in March 2005 was a diverse network of supporters, including Murphy, Cummings, and Kweisi Mfume, the former president of the NAACP, among many others.
"I'd heard the rumors that he might come back," said Russell, who considers Hamm a mentor. "And I went over there and poured out my heart to him. I told him, 'We need you. Please come back.'"
Baltimore Police Lt. Steve Olson, a shift commander in the agency's Central District, remembered Hamm as the rare commissioner able to stay connected to patrol officers and the streets. For example, Hamm responded to the scene of an arrest in his neighborhood only hours after being confirmed as commissioner, Olson said.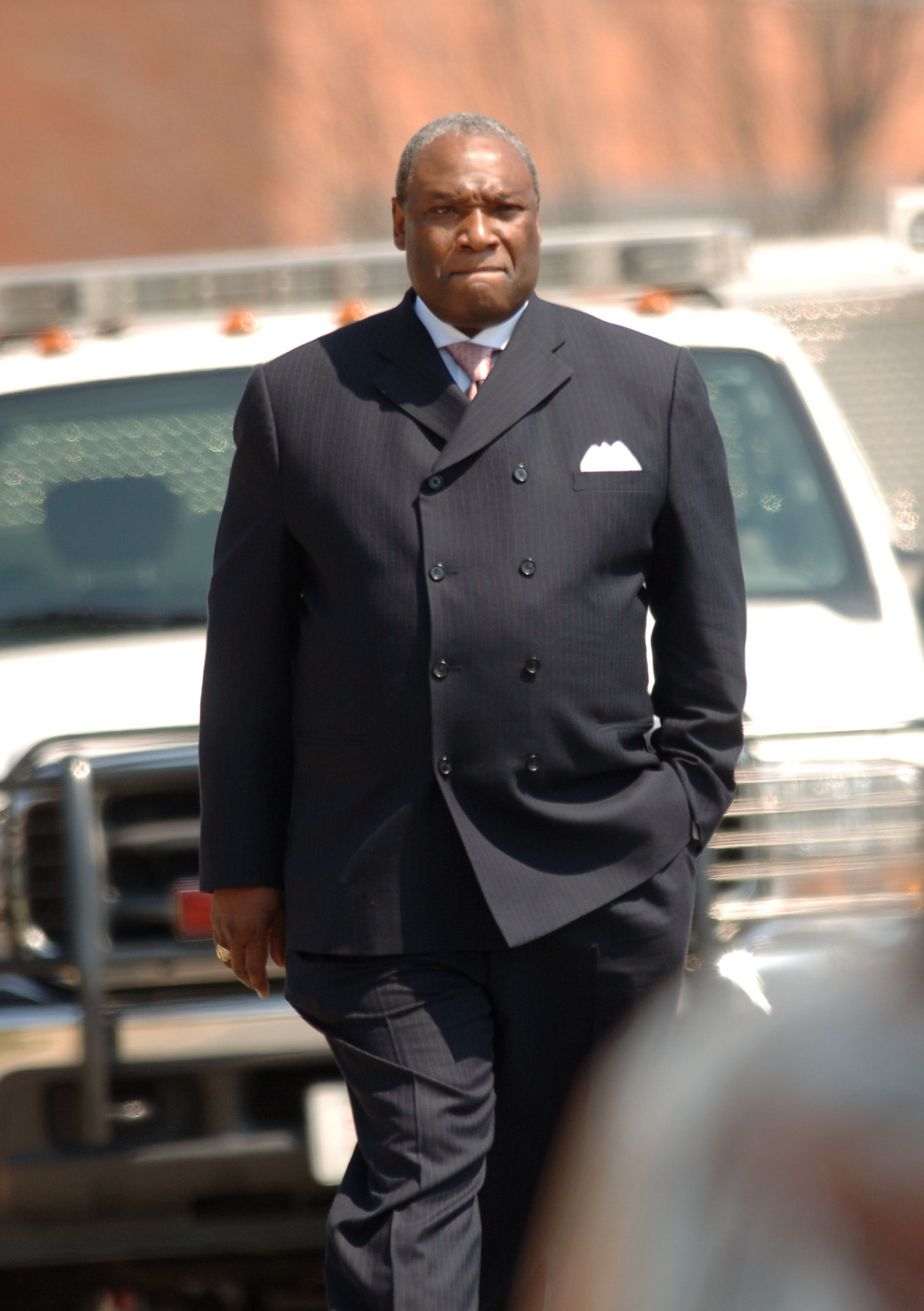 "The very first person who showed up was Leonard Hamm," said Olson, who said he was attempting — and failing — to break up a fight at a house party at the time. "I'm on the ground with this young lady and this gigantic man is standing over me. He said, 'Officer, do you need any help?' He's kind of legendary. He had a huge amount of respect among the rank and file that remember him."
However, that respect had its limits. In the communities where Hamm had once lived, patrolled, and built his career, residents — in a city where black Americans were now nearly two-thirds of the population — were growing increasingly frustrated with O'Malley's zero-tolerance policing policies.
Hamm proposed some alternatives to those zero-tolerance policies, including an outreach program for people looking for an exit from the drug trade. But with O'Malley still primarily focused on fighting crime, few of Hamm's initiatives got the backing needed by City Hall, his friends and colleagues say.
A year into his stint as police chief, Hamm was part of a lawsuit filed by the NAACP and the ACLU over what the civil rights organizations called BPD's "abuse of power" stemming from tens of thousands of arrests annually. Also included in the lawsuit were O'Malley and two police commissioners who preceded Hamm.
The city settled the case in June 2010, agreeing to pay $870,000, retrain officers, and issue new policies. Hamm never got a chance to implement the reforms — he was forced to resign by then-Mayor Sheila Dixon in July 2007 after homicides nearly reached the record-high rates of the 1990s and "some in the administration felt that the public had lost confidence in him," according to the Sun.
Dixon, who's running for mayor again this fall, said she realized soon after becoming mayor that she would need a commissioner who "was of a like mind and paid attention to all the details."
"Commissioner Hamm was very loyal to Mayor O'Malley," said Dixon, whose first term as mayor ended with her resignation in February 2010 after she allegedly misappropriated gift cards meant for the poor. "And I require people to work very hard. People that work for me, they see that I'm going to put in 110%. I'm not saying he's not a great person. I just think that my expectation exceeds what I think some people can handle."
In a poll conducted by the Sun days before Hamm's resignation, 40% of the 601 residents polled said they felt he was ineffective, while another 35% said they didn't know how to judge him.
"He had the title but didn't have the authority," Russell said.
"The school system, housing, families, and churches? They're all failing. There's no businesses. So what do you expect the police department to do?"
"It was a chance for Baltimore to be transformed by his thinking, but his ideas were never put into force," Jackson said. "He didn't get a fair shake to run that department. He was made the scapegoat."
Hamm, still as prideful as ever, doesn't accept that narrative, saying, "I don't want you to think that was I some kind of helpless pawn being used by the politicians. That wasn't the case."
Now, nearly a decade removed from his time as commissioner, Hamm blames his shortcomings on inexperience dealing with the politics of the position and keeping himself at a distance from local media. "The mayors thought they were smarter than us. They had their ideas of how policing should be done and I had mine."
He still belabors the missed chance to see through some of his proposals, many of which included more community outreach. "I went to the community and I said to them, 'For 30 years we've been arrogant and stupid. I need your help,'" Hamm said.
But Hamm, who writes often of the transformational power of leadership on his blog, has also been humbled by years of watching mayors and police commissioners — and their ambitious plans — come and go.
In Baltimore, those campaign pledges and press conference promises eventually meet budget challenges, political resistance, and intractable social issues.
"The school system, housing, families, and churches? They're all failing. There's no businesses," Hamm said. "So what do you expect the police department to do?"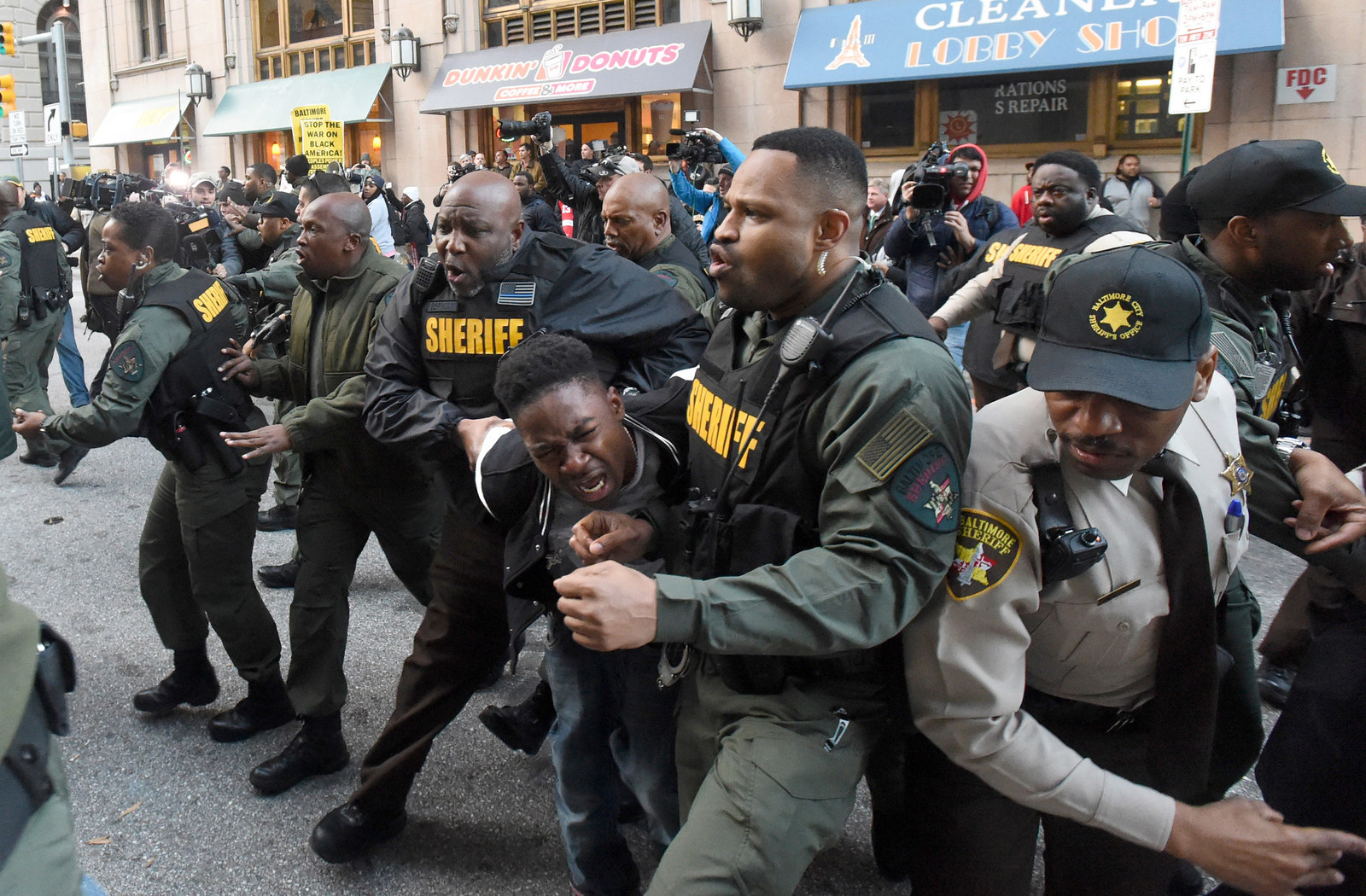 By the time activists and protesters poured into Baltimore's streets following Gray's funeral in late April, demonstrations against deadly police violence against young black people had already taken place in New York, Ferguson, Cleveland, and Oakland, among other cities. But few had the kind of violence or the intensity of the unrest in Baltimore, where community leaders had been warning for years of simmering resentment about racial profiling and harassment by police.

"They've been seen as an occupying force that looks at young black men as the enemy," said Kim Trueheart, a local activist who regularly attends city government meetings. "People have to have some empathy to what has happened to black people in this city historically."
Months later, a report authorized by then-Commissioner Anthony Batts titled "Lessons Learned From the 2015 Civil Unrest in Baltimore" found a litany of problems with the police response: inadequate planning, unclear arrest policies, and inadequate officer training, to name a few.
"The scale of the rioting and other unlawful action that took place during the civil unrest in Baltimore was unlike anything the city had seen since the civil unrest that occurred in 1968," the report said, referring to the deadly riots that followed the assassination of Martin Luther King Jr. "This level of unrest and violence was not expected by city officials or the police department, but cities and police agencies should strive to be prepared for worst-case scenarios."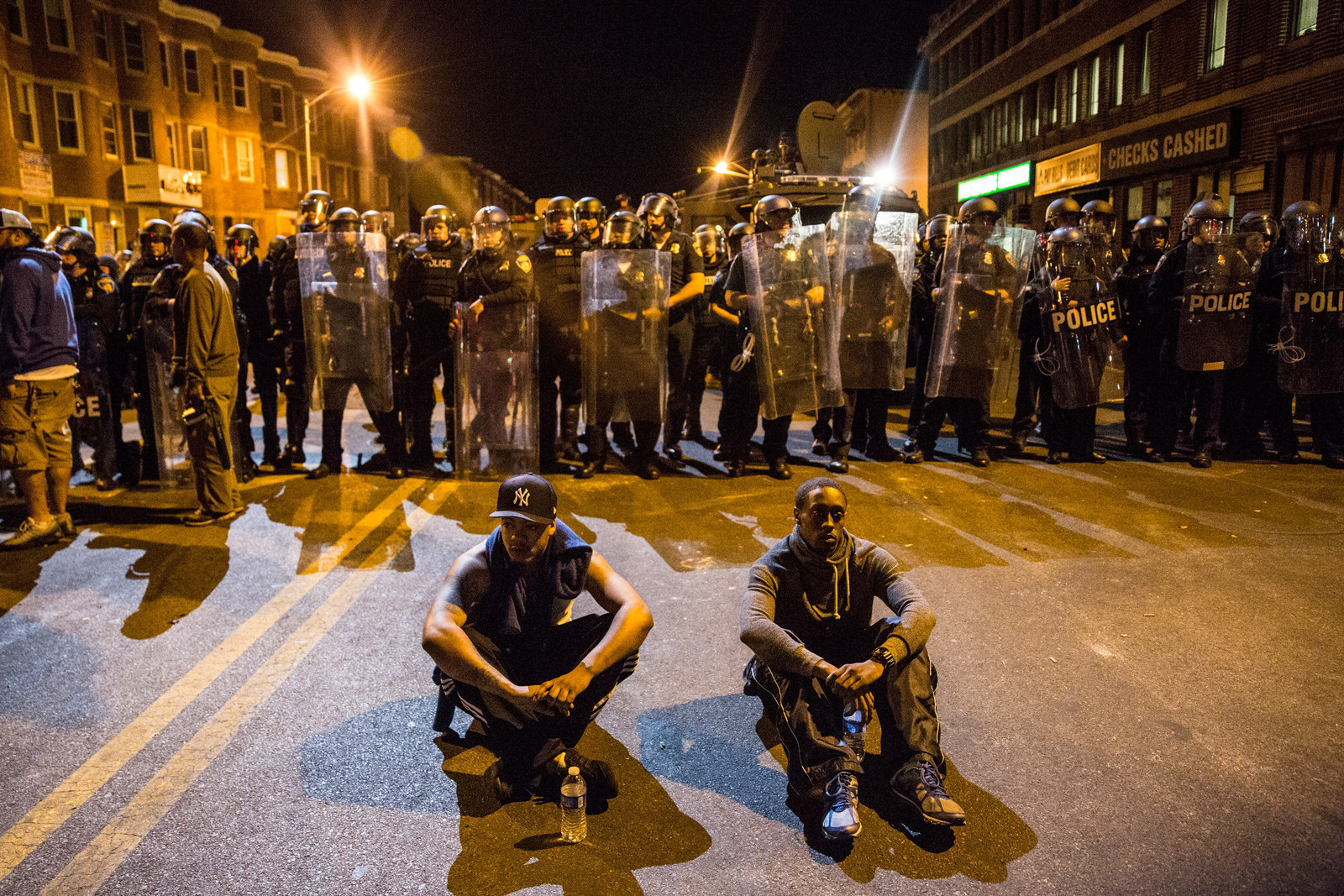 At the end of the 79-page report, there was a recommendation: "BPD should enhance community outreach programs to help restore the fractured relationship with various community members," the report said. "BPD should especially work with high school age youths to establish lines of communication and create dialogue on police and community relationships."
Again, beefing up the number of black officers, and improving relationships with the community, is seen as the way to solve problems that are not entirely created by crime. Baltimore Public Schools recently launched a program that "aims to bridge the gap between the community and police by helping students understand the different career options within the law enforcement field," district spokesperson Arezo Rahmani wrote in an email to BuzzFeed News. About 75 students from middle and high schools around the city are currently involved with the program.
Together, the school district and the police department have cobbled together a network of programs meant to reach children at every level of school: toy giveaways in elementary schools, sports leagues for middle schoolers, and the Baltimore Police Explorer Scouts program to identify teenagers who might make good candidates for a career in law enforcement.
"We want young people involved in the conversation to see what the job entails," Baltimore police spokesperson T.J. Smith said. "It's an opportunity to get more kids a little more involved in the profession."
Yet another approach emerged from a partnership with the Inner Harbor Project, a youth-led social-justice nonprofit. Police academy cadets, officers, and even security guards now undergo a course led by local teenagers, who offer suggestions for how to best deal with young people who frequent the shops and restaurants in the area. The program comprises three lessons titled "Communication," "Jumping to Conclusions," and "Handling Situations With Teens."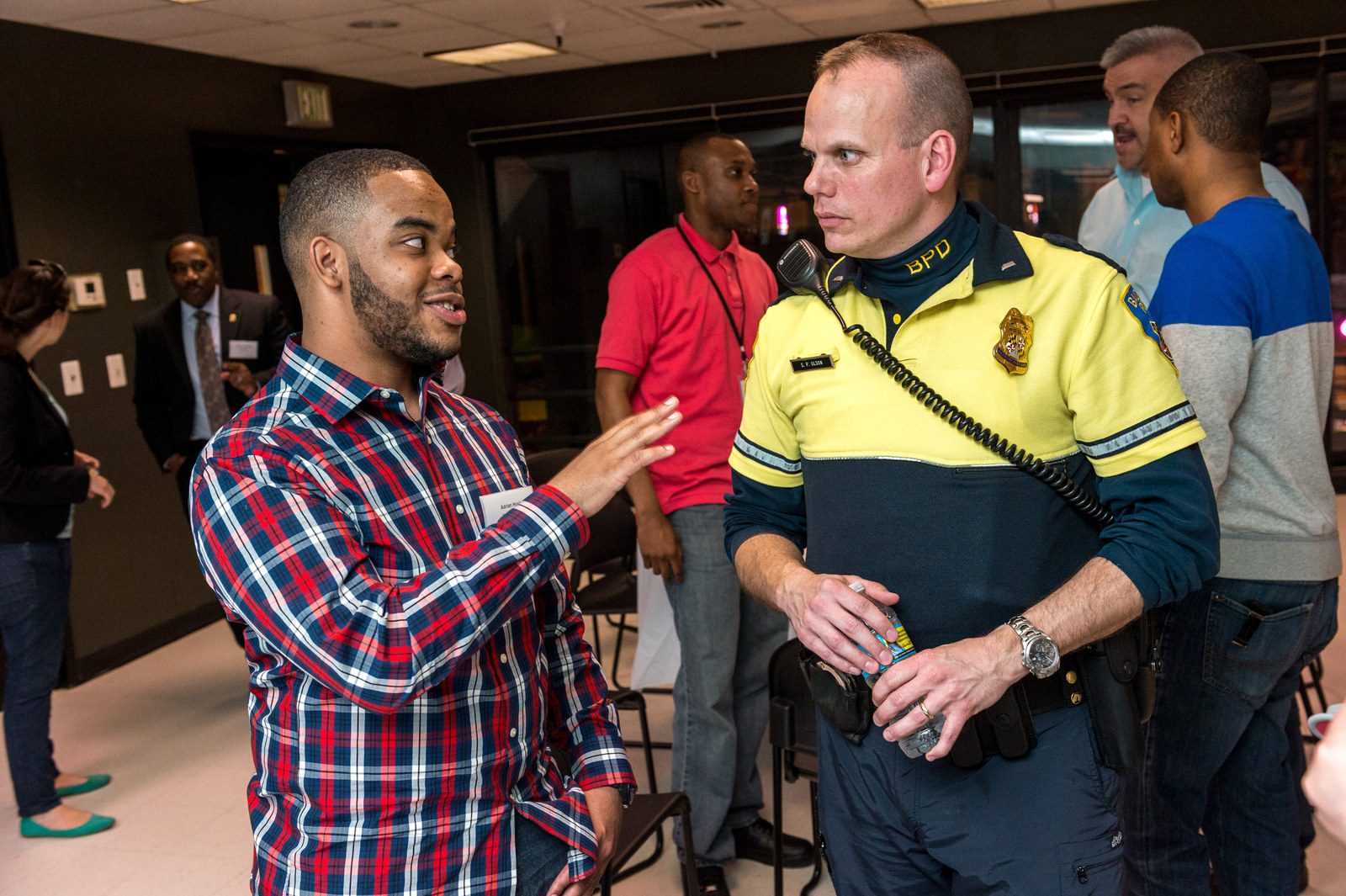 During those sessions, Olson — the shift commander at the Central District — said he identified Adrian Hughes, a 19-year-old recent high school graduate from West Baltimore, as a good candidate for law enforcement.
"Not only does he have the street smarts, he's lived in the neighborhood, he's civic-minded," Olson said. "Any community would be happy to have him. People want people from the community to be police officers in their own communities."
Hughes does plan on pursuing a career in policing — just not in Baltimore. He will enter basic training in June for the Maryland Air National Guard, the air force militia for the state. Hughes said his goal is to someday serve in the military police, somewhere other than Baltimore.
Back in his neighborhood, Hughes said, his friends remain confused about his desire to become a cop — a response to their discomfort and negative interactions with police. But Hughes makes sure to let them know he'll be in the military, not patrolling the streets of the city, where officers largely remain unwelcome in their neighborhood.
"Some people crack jokes," said Hughes, who became interested in law enforcement while a member of the Junior ROTC program at his high school. "But that's why I tell them about the military part first before I tell them what I'm doing in the military."
That lingering disconnect has even some law enforcement experts resigned to the fact that, for now, police work isn't an easy sell to young black Americans.
"We're seeing a somewhat negative view and perception of the industry," said Dwayne Crawford, executive director of the National Organization of Black Law Enforcement Executives. "If you ask young people about it now, we don't sense a lot of interest in wanting to enter that field."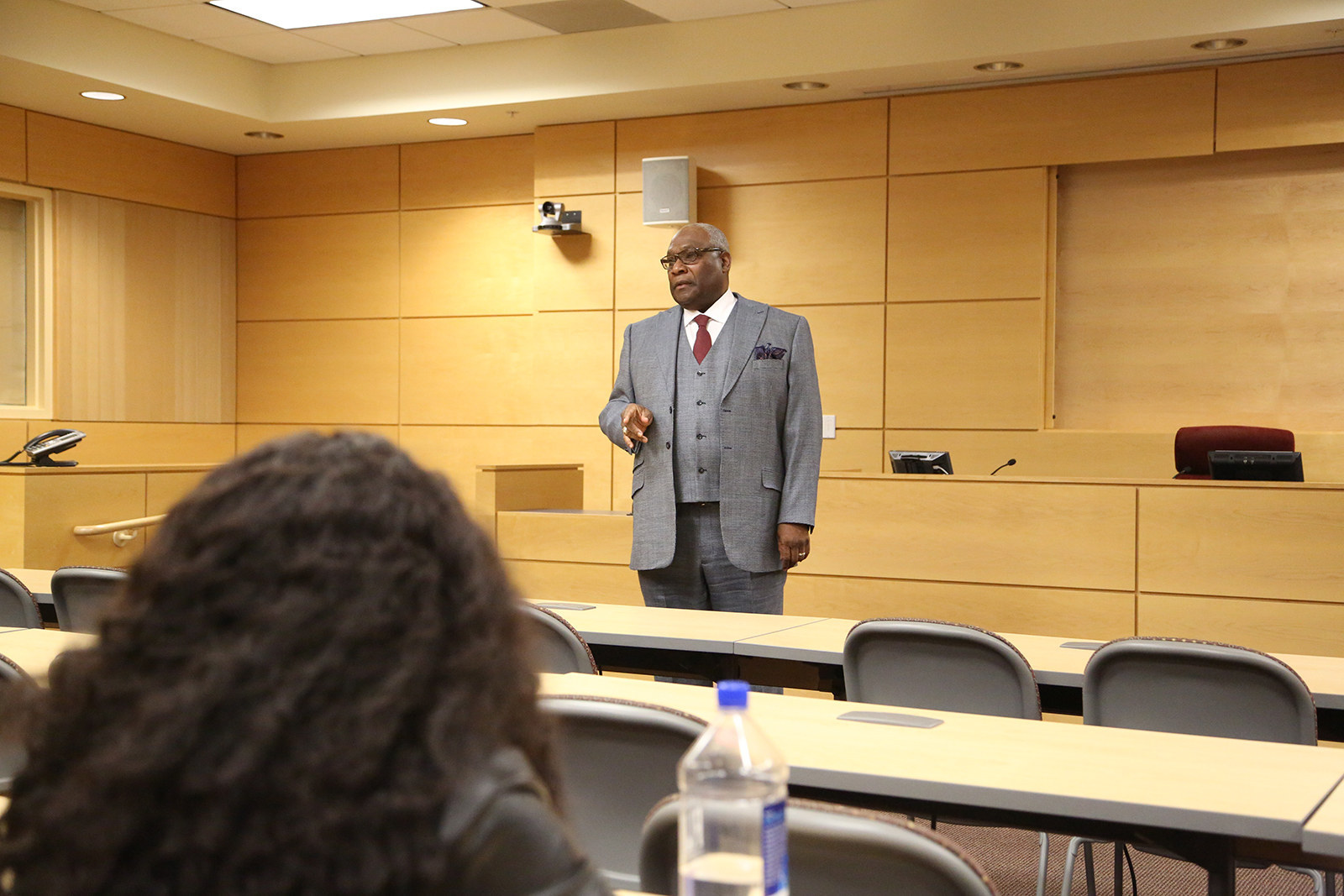 Leonard Hamm likes to think of himself as a walking advertisement for life as a police officer.

"What happens is when I teach, I dress fabulously. I talk about my wonderful life," Hamm said. "I wear $2,400 suits and alligator shoes. They see my car, they see my position. You can live well doing this stuff."
Coppin State's campus is about a mile from Pennsylvania and North avenues, the infamous intersection where most of the confrontations between police and protesters took place following Gray's death in April. An anchor of West Baltimore for more than a century, Coppin State has earned a reputation for training black teachers and nurses — among the few careers open to blacks in the early part of the 20th century.
And now city leaders and police officials are looking into a proposal to make Coppin State the home for the Baltimore Police Department's academy and training center. It was an idea birthed by city council member and mayoral candidate Nick Mosby, husband of the prosecutor who filed charges against the officers involved in Gray's death.
"This presents a unique opportunity in a very challenging time in our city's history," Mosby said during a recent public safety committee hearing at City Hall. "It puts our officers directly in communities that have had community-police relationship issues over the past couple of decades."
"Right now, I'm putting together a curriculum from the book and taking it into schools," said Hamm, whose memoir, Hamm Rules, was released in the fall. "I'm not trying to change environments anymore. I'm tired of that. I'm trying to make people strong enough to withstand any environment."
The proposal is still in the early stages of consideration by the City Council. But the plan has the backing of a number of high-profile supporters, including Hamm and current Baltimore Police Commissioner Kevin Davis. "I look to it selfishly as a recruiting tool," Davis said.
Still, policing experts believe it might be some time before young black Americans warm to the idea of joining their local police department. Complicating recruiting efforts, they say, is a steady drumbeat of stories about deadly police shootings of young black people around the country — stories like those of Jamar Clark in Minneapolis and Laquan McDonald in Chicago, for example. And then there's Baltimore, where the legacy of police brutality and harassment dates back several generations, and where the specter of five more trials of Baltimore officers in the death of Freddie Gray looms large.
Jill Carter, a Democratic state delegate and attorney from Baltimore, is skeptical of the oft-repeated claim that better recruiting efforts by the police department will mean a better relationship with Baltimore's black residents.
"We do need more homegrown black police officers," Carter said. "But the individual is only as good as the organization and the organization needs complete reform."
Butler said he recently tried recruiting a young black woman who was working as a security officer. "I told her, 'You know, the police department, they're hiring,'" Butler said. "And she said, 'Nah. What are people around my neighborhood going to say?' That's prevalent in Baltimore city." ●