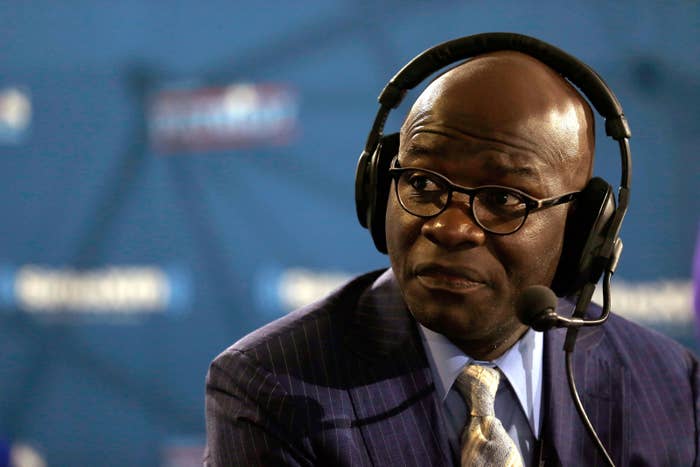 Armstrong Williams, a longtime conservative media entrepreneur and adviser to former GOP presidential candidate Ben Carson, said he has offered to pay $60,000 in travel expenses for Talladega College's marching band to perform at the inaugural parade on Jan. 20.
Williams told BuzzFeed News he hadn't heard back from the president of Talladega College — the oldest historically black, private liberal arts school in Alabama — since making the offer Friday.
"The issue is: The kids want to go," Williams said. "I don't want resources to be a reason they can't go."
Of the 41 organizations formally invited by the Presidential Inaugural Committee, Talladega College — founded in 1867 by former slaves — is the only historically black college or university (HBCU). Talladega applied to participate in the event before the election.
Talladega College President Billy Hawkins said Wednesday that the school's Board of Trustees has told him they'd prefer to raise their own money. Hawkins noted that the school has raised nearly $32,000 of its $75,000 goal through a GoFundMe account.
"I think they didn't want it to seem like we were taking a political donation," Hawkins said. "But I'm confident that we're going to get there. We're maintaining preparations to move 250 people to Washington."
But if the school falls short of its goal, Hawkins indicated he'd be prepared to use donations from Williams and others.
"That's sitting out there to finish it up," he said.
Complicating matters is an ongoing debate among current and former students about whether the performance constitutes support for President-elect Donald Trump, who won only 8% of black voters in the election.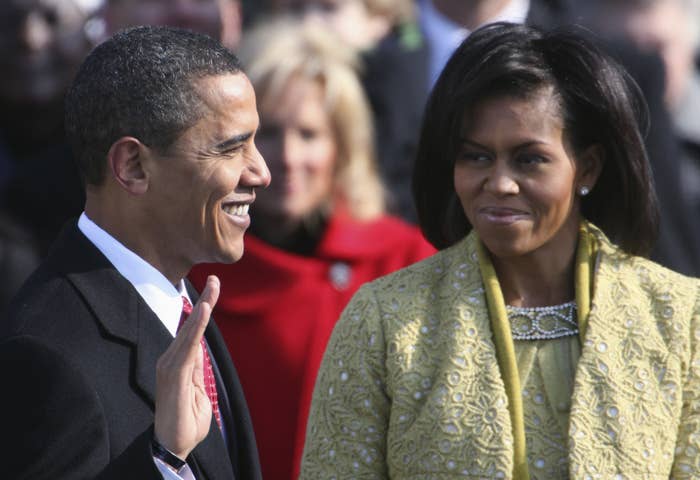 Petitions have been circulating both in favor of and against the marching band's performance, and the school has faced harsh criticism on social media. The band director for Howard University, an HBCU based in Washington, DC, that played during President Obama's first inauguration, told NBC Washington in December that conflicting political views may have kept other institutions from offering to participate in the inauguration parade.
"I think everybody knows why and no one wants to say and lose their job," he said.
A school of about 1,000 students, Talladega College has a fairly small profile for even an HBCU. The school has no football team and only started its marching band, known as The Great Tornado, in 2012. With 230 members, the band is the largest student organization on campus.
Hawkins said the band has marched mostly in smaller regional events like Mardi Gras parades, but recently performed at a New Orleans Saints game in November. The inauguration would be, by far, the largest event the band has played in its short history.
"You're talking about a national stage here," Hawkins said. "Lots of people have told me they had never heard of Talladega College until now. I just believe that we're going to be blessed in so many other ways."
Williams said he personally reached out to Talladega College after reading about their inaugural invitation in media reports.
A graduate of South Carolina State University, also an HBCU, Williams said he felt moved to make the offer when recalling his first visit to Washington, DC, as a student in 1979.
"I was raised on a farm, so Washington, DC, was like a Galactica, it was so enormous, so cultured and I was blown away by it," Williams said. "The trip made a lasting impact. And I saw myself as one of those kids."
He talked with Hawkins for three straight days after making the initial offer, but hasn't yet heard back from the president, Williams added. The offer, he said, is still on the table.
"The president has made it clear that he's under enormous pressure," Williams said. "My offer to underwrite the $60,000 still stands with no strings attached. The only people who lose here are the kids and I pray that doesn't happen."