As newly sworn-in President Donald Trump's inaugural speech streamed across screens around the world on Friday, European women — and more than a few men — screamed back.
Organizers say nearly 2,000 people filled the Place de la Monnaie, in central Brussels, for a march timed to coincide exactly with the US presidential inauguration.
Woodford said the gathering was about "helping and supporting each other."
Every marcher had their own motivation.
"My personal anger was [about] Donald Trump sitting on that bus saying how he grabbed pussy," Woodford said, referring to a now-infamous video leaked during the campaign.
Some marchers were drawn to the square to stand up for reproductive rights, including access to abortion and post-abortion care.
For other women, the choice to march was difficult. "There are women sitting this one out because of abortion," a woman named Meredith wrote to BuzzFeed News in an email. "There are women sitting this one out because they don't feel solidarity across the racial divide.
There was music, like when Bai Kamara Jr., a singer from Sierra Leone, performed.
There was definitely some deadpan gloom.
At the exact time Trump took the oath of office, there was a moment of silence.
Nearly 700 groups have registered "sister marches" with the Women's March, which organized a massive rally for Washington, D.C., on Saturday.
Women also took to the streets in Tokyo, Japan, on Friday night.
And Osaka joined in, too.
And in Sydney, Australia, thousands came out on Saturday.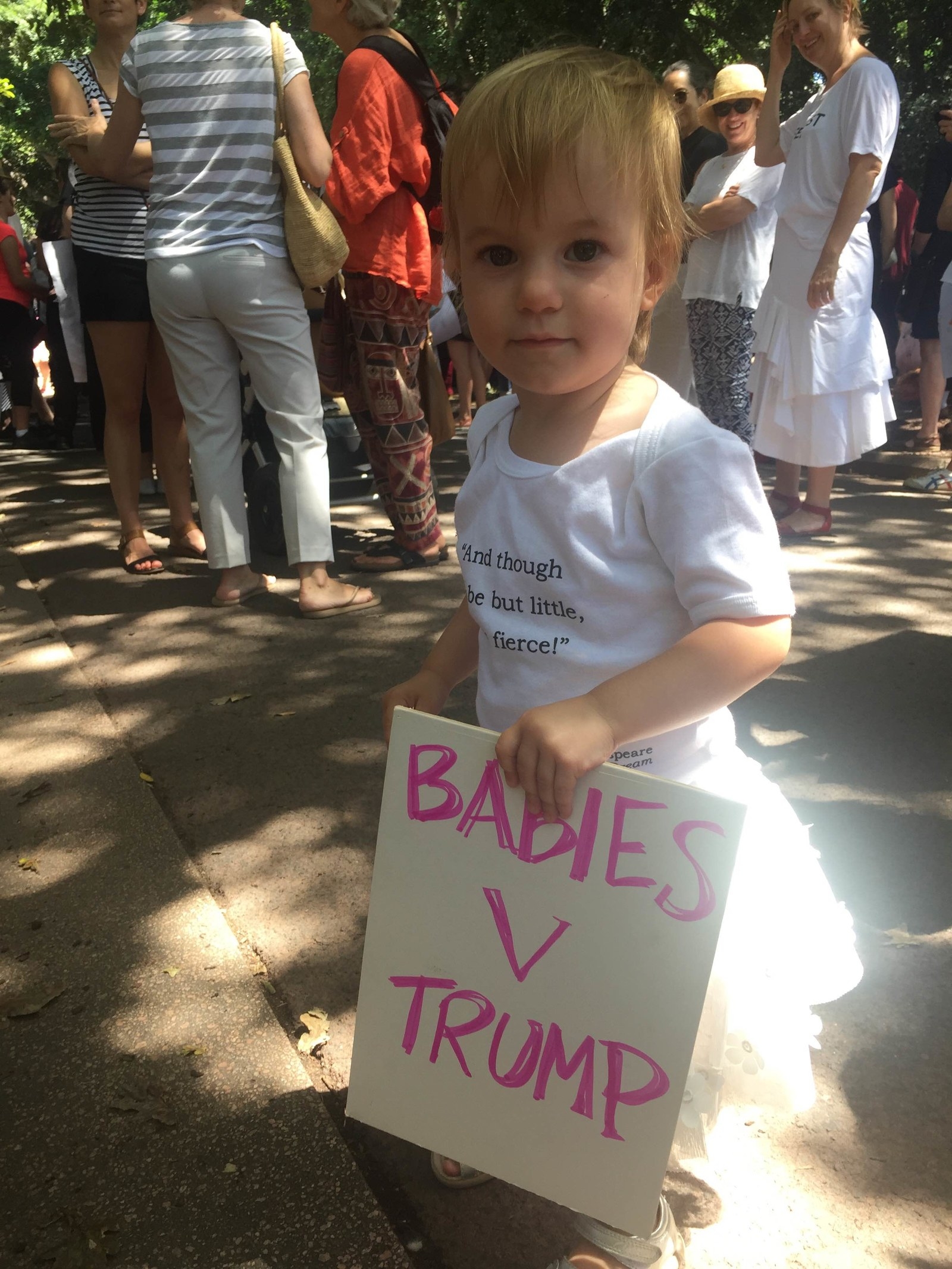 Seoul saw women in the low thousands on Saturday, too, organizers say.
Erbil, Iraq, is one of the cities that will join in marching on Saturday. "I am not a woman, but I am from the people who believe men should support women's rights," organizer Issa Sufy said.
With reporting by Lane Sainty of BuzzFeed News in Sydney.
UPDATE
We've added material from Sydney, Seoul, Osaka and Tokyo (where marchers on Friday beat out Brussels by some hours — apologies, Tokyo, for missing you in our earlier post!).
We can't add every city, but you can keep up with marches around the globe with @WM_Global, the global arm of the D.C. @womensmarch.