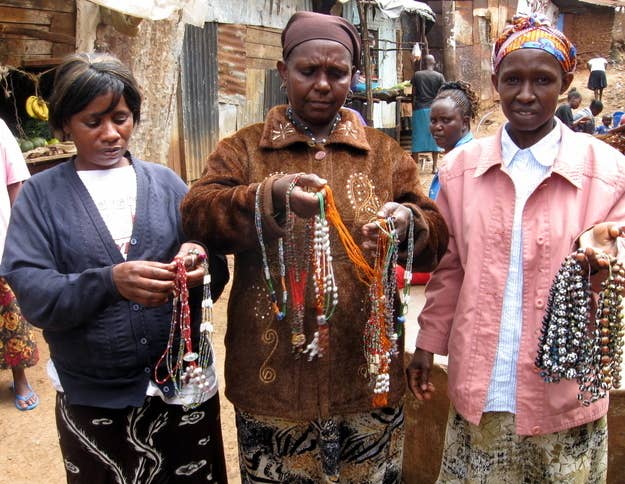 NAIROBI — Kenya's parliament legalized polygamy on Thursday in a marriage bill that passed in an extended session after heated debate and the departure of female parliamentarians in protest.
Monogamy has been the standard of civil law in Kenya, while customary practice in places permits polygamy. The new law allows polygamy without the consent of a husband's other wives.
"When you marry an African woman she must know the second one is on the way. The third one is on the way. The fourth one is on the way, Mister Speaker," Junet Sheikh, a lawmaker from southwestern Kenya, said during the debate.
The vote proceeded despite some members, including the majority and minority leadership, arguing to delay until a greater number of lawmakers were present.
Rachel Shebesh, a parliamentarian from Nairobi county, disagreed. "I do not see this house empty ... What I do see, Mr. Speaker, and which is always unfortunate, is men who are insecure, men who are chauvinistic." She was interrupted by jeers from her colleagues.
The bill must now go to President Uhuru Kenyatta for his signature in order for it to become law. Among its opponents in the floor debate was Annah Nyokabi Gathecha, the president's sister.
Nyokabi also opposed a proposal to allow Islamic law to set the minimum age for marriage, a move she and others argued would open the door to child brides.
But the majority male parliament carried the day in voting to allow themselves and the rest of Kenya's men the right to take as many wives as they choose, without any other's prior permission.
"Why men are jittery is because these people [women] want to take our wealth," said Jakoyo Midiwo, the deputy minority leader. That feeling may be a hangover from a debate last November on a bill that would have given women the right to half of her household's assets upon divorce; the bill was easily defeated by a simple, male majority.
The new polygamy law comes at a time when women's rights appear to be on the legislative chopping block in Kenya. Earlier this week, the National Assembly moved forward amendments to a public spending bill that could override constitutional victories for women.
The bill seeks to curb Kenya's massive public wage spending; the country is set to spend 55% of its tax revenue, or 13% of its total GDP, on public salaries this year, President Uhuru Kenyatta said in a speech last week.
But MP Joe Mutambu wants the bill to cut the 47 seats in parliament constitutionally guaranteed for women and to roll back the constitutional requirement that at least one-third of elected representatives be women.
"These positions are as a result of affirmative action," Lichuma said in a written statement released Wednesday. Lichuma said these moves are intended to "mutilate the Constitution which the country has only just began implementing."
Kenya's constitution was reformed in 2010, following outbursts of violence during its 2007 vote. The quota is categorized in the constitutional as one of the country's "rights and fundamental freedoms." Affirmative action to benefit women and other marginalized groups is also listed as a discrete right and freedom.
Women, who represent only 11% of Kenya's parliamentarians, make up just over 50% of the country's population.