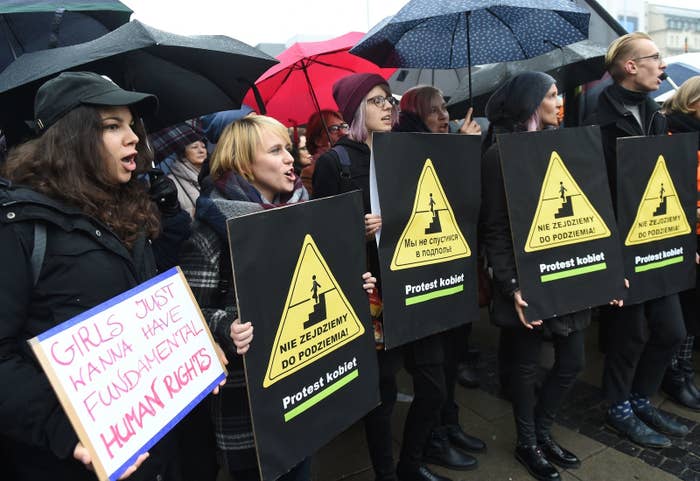 NAIROBI – First, the bad news — or what counts as bad news if you're a women's health advocate.
"Mr. Trump does not have a track record on health and reproductive rights so there's not a lot we know or can say about it, but we have a lot of concern about what's ahead of us," said Serra Sippel, president of the Center for Health and Gender Equity (CHANGE).
But judging from past Republican administrations, Sippel said she anticipates two major changes.
"One is that the global gag rule will be reinstated, and the second is that UNFPA will be defunded," she said.
The "global gag rule" is a Reagan-era prohibition on providing US foreign aid to any organization that delivers abortion services. Bill Clinton rescinded the rule when he took office; George W. Bush put it back in place; and Barack Obama rescinded it again. It's universally expected that Donald Trump will reinstate it.
One of Obama's first acts in office was restoring funding to the United Nations Population Fund (UNFPA), one of the biggest global health entities in the world. Last year, the US government contributed nearly $76 million to UNFPA's work. That funding — around 8% of UNFPA's overall contributions — underpins everything from maternity wards in refugee camps to clandestine maternal health facilities in rebel-held Syria and saves tens of thousands of lives, a UNFPA spokesperson said.
Trump's election also all but ends a movement to repeal the Helms Amendment, a 1973 regulation that prohibits federal funding in foreign countries from paying for an abortion "as a method of family planning" or from encouraging women to seek an abortion.
Activists around the world had been lobbying Obama to loosen his administration's interpretation of Helms, arguing that access to abortion services after rape, especially in conflict zones, is far from "family planning."
"I'm worried we will backtrack and lose ground on [things] that were starting to show promise," Catherine Nyambura, a reproductive rights activist and deputy director of Dandelion, which provides sexual and reproductive health information and services in parts of rural Kenya, told BuzzFeed News, "especially [about] the mileage and momentum that we had started to gather on challenging the Helms Amendment."
Now, the better news.
In countries where abortion fights are at the forefront of politics, there's less concern among activists that a Trump administration itself will chill their efforts — but there's a feeling that the world is shifting toward ever more anti-woman policies.
"This election does not affect directly our problem with our fight trying to decriminalize abortion," said Maria Filomena Gregori, a professor of anthropology at Universidade Estadual de Campinas, in São Paulo, Brazil. Brazil outlaws abortion except in the case of rape or to save a mother's life, and women who seek an abortion, or who self-induce, can be imprisoned for one to three years.
But the reproductive rights policies definitely "are getting a backlash in Brazil," she said. "It's a kind of climate of the world."
In Europe, it looked less clear just how important the US election results are for efforts to rescind strict abortion measures, especially in Ireland and Poland.
"It is too early to say what impact the election of Donald Trump will have on the fight for access to full reproductive rights in Ireland," said Ola O'Connor, the director of the National Women's Council of Ireland, where a movement to repeal Ireland's constitutional abortion ban gathered huge momentum last year. "For the moment, I would say that other forces might be more important in the Irish context."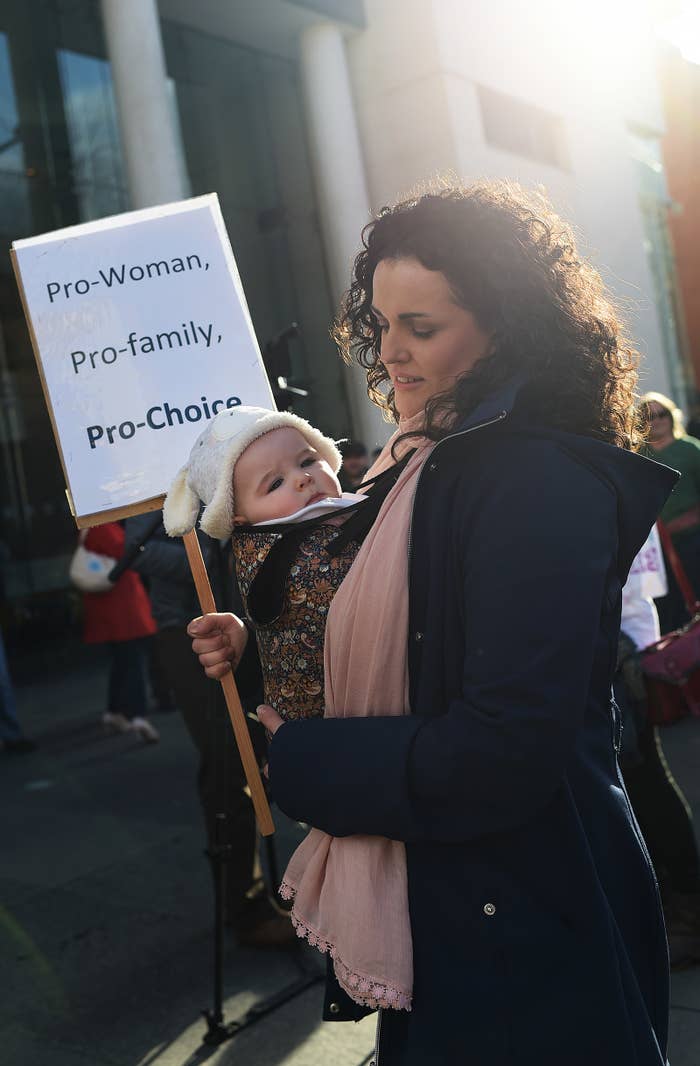 The movement to repeal Ireland's abortion ban was galvanized in 2012, when a 31-year-old woman died after hospital staff refused to terminate her unviable 17-week-old fetus, until its heartbeat had stopped. Abortion became a key issue in Ireland's February elections, and the country's new government has promised to examine the issue through a "citizens' assembly."
"People all over the world look to the US for leadership on a whole range of issues, so in a broad, general sense, yes, [it matters] who wins the presidential election in the US.," said Niall Behan, who heads the Irish Family Planning Association. "Will it embolden the anti-choice people? It might. But really, I think, when you look at the abortion issue in Ireland on its merits…people want to move towards change."
Activists in Poland also said the American election was more likely to have a global effect than a local one.
"The Polish government is so conservative on its own, so much anti-choice, that they will push some issues regardless of what happens in the US," said Marta Szostak of ASTRA, the Central and Eastern European Women's Network for Sexual and Reproductive Rights and Health. "We have to fight to keep things we currently have, even though they're not something we're happy with. Here, we had to really fight very strongly just to keep the abortion compromise in place."
That "compromise" is the current law in Poland, which prohibits abortion except in cases of rape or fetal abnormality. Activists fought off an even tougher law, which would have all but banned the procedure, last month.
Poland's conservative ruling party is said to be pushing toward stricter abortion measures more incrementally now, but that government doesn't need any help from the outside — and especially not from Trump, who is seen inside Poland as being too close to Russia.
"We have a right-wing ruling party. Even if it was expected that [their] government will be happy about [Trump's win], they are not at all. And I think the main reason is [Trump] having some political connections with Russia," said Krystyna Kacpura, executive director of the Federation for Women and Family Planning in Warsaw.
"The government is really trying to act on its own, [to show] in their official communications…that they are independent — independent from the EU, from the US, from Russia," said Szostak. "Everything is they're really about regaining independence. It's very similar [to] 'make America great again.' We have it here — make Poland great again, without any influence."
Behan thinks the coming Trump presidency isn't terribly relevant to countries struggling to liberalize abortion for a different reason: Where abortion laws are changing, they're liberalizing, not tightening up.
Numbers bear that out. The Center for Reproductive Rights, in New York, counts more than 35 countries that have liberalized abortion laws since 1994 and "only a small handful" of countries that have restricted access.
"For many, many countries, the abortion issue is settled," he said. "The US is very much an outlier on the issue."
A Trump-Pence America may push the outlier even further to the edge.
Mike Pence, Trump's running mate, led the push to defund Planned Parenthood, a women's health service provider, when he was in Congress. In March, while he was governor of Indiana, he signed the most restrictive abortion regulations in the country. (The measure was blocked after a Supreme Court ruling on abortion issues later in the year.)
Trump has promised to appoint Supreme Court justices who would overturn Roe v. Wade, even while he acknowledges that an abortion ban would bring back dangerous illegal abortion procedures. In March, he floated the idea that women should be criminally punished if they violated his promised abortion ban.
But Behan thinks even Trump knows the global tide is pulling in a different direction.
"Like, even Donald Trump — even the misogynist Donald Trump — had to roll back on the criminalization of women," he said.
Otillia Steadman contributed reporting.