7 Poems That Show What It's Like To Be A Girl In Ethiopia
45 female poets joined forces to confront gender-based violence, cultural expectations, and other pressures of being a girl or woman.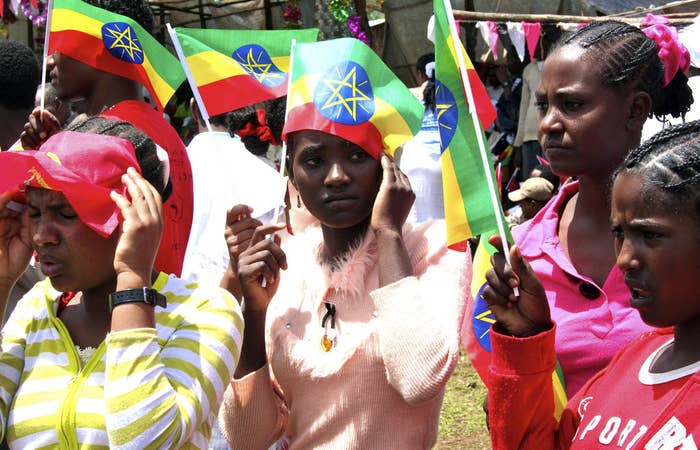 In Ethiopia, 45 female poets joined forces to confront gender-based violence, cultural gender expectations, and other pressures of being a girl or woman. They've recently released a book, called "Love Rules."
The poets, between ages of 13 to 55, met in workshops over three months last summer. They performed their work at the Hawassa Literary Festival in Hawassa, in central Ethiopia, about four hours from the capital.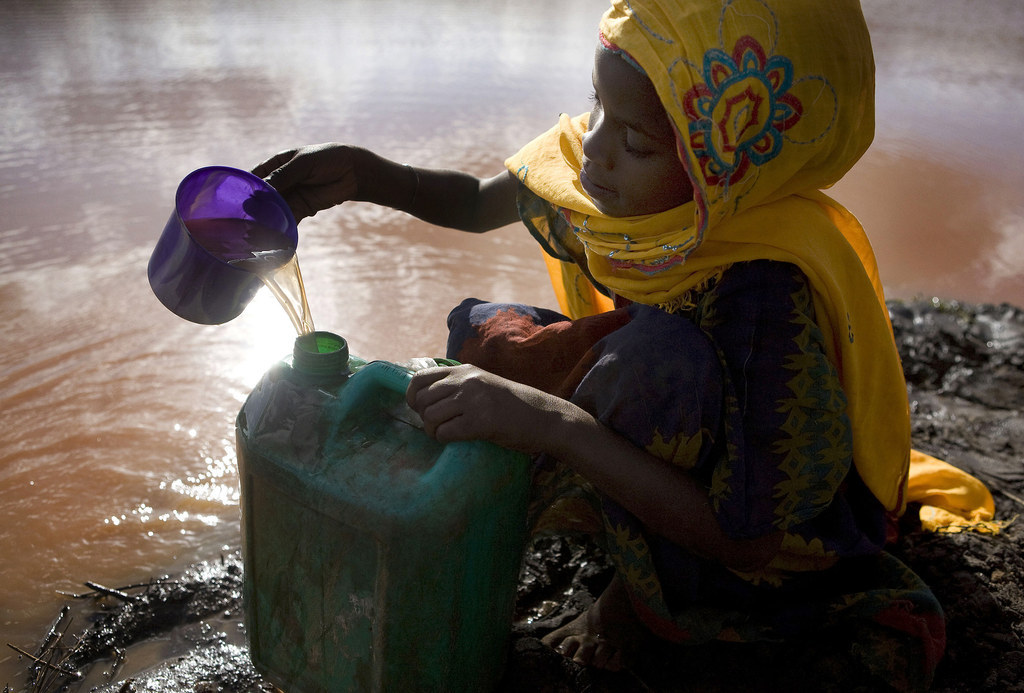 The book kicks off with Crystal Leigh Endsley's "The Lesson." She's an American, an internationally renowned spoken-word artist and her poem is like a dance of words, ending with a call for creative girls everywhere.
We were raised for so long to repress tension
Like a good politician
Yet our words move crowds to another dimension
Reality suspension
So we can rest a while burrow down together
make some space between you and I
We are taught to starve a dream by feeding a lie
Desire and drive, such large appetites
Hunger can make you desperate, desperation can mean compromise Words like a book of matches and hard stares make them strike
Did you know? girl whispers can set fire
Force brings friction and friction brings suspicion
So why risk speaking these things out loud?
REDEMPTION.
We come from women who strategize over a hot stove in the kitchen They taught us how to perform submission
All while diverting resources, how to look lowly but
accomplish the mission
We were taught to serve, to learn, we were raised on giving
Our mothers understood that sowing seed
is the only way to make a living
So when I entered your circle my hands had been taught
how to make love
How to create how to infiltrate how to be wise like the serpent, gentle like the dove
How to speak words that spill enough water to cool
How to coax whispers from your throats, smoke from your ink pens How to dance with you like my feet and hips were brass knuckles
like our pain was the drum beat
so
We meet in Hawassa in the pouring rain
We're not together now, but words remain
You wanted to know
What can wash away the bloodstain of a broken dream
Nothing, nothing can make the past pristine
No silver lining necessary since we measure growth by
how you move in between
Vision is what rooted us from the beginning
Even when it looks like we are defeated, when faith is worn
Love is always winning.
Imagination may run low and followers and friends may be thinning But Love is
Always
Winning.
I hear the impatient finger taps
Of destiny
They're wrong when they tell us we're brave
I can be scared to fail and still wear a game face
Terrified of the outcome, but still jump from that plane
It's not that fear is absent, we just do it anyway
Anything brand new
Requires intense attention
Painful effort
Careful precision
An initial decision
And then a time of belief in something you cannot actually see Prepare for the dream
Up until the point of delivery
So even though no one else believes
You know the package is on the way
So you create a space
Buy necessary objects and endure change
Endure necessary pain
Even after the birth you are never quite the same
Recovery is difficult because dreams make demands
Alter the course of your plans
Crave flavors and feel feelings no one else understands
And you hope they live up to their name
You are visited by friends and strangers congratulate
But no one can do the work except you
I count it a blessing
To participate in a time so special
When love was given to the light
I realized the connection between words and life.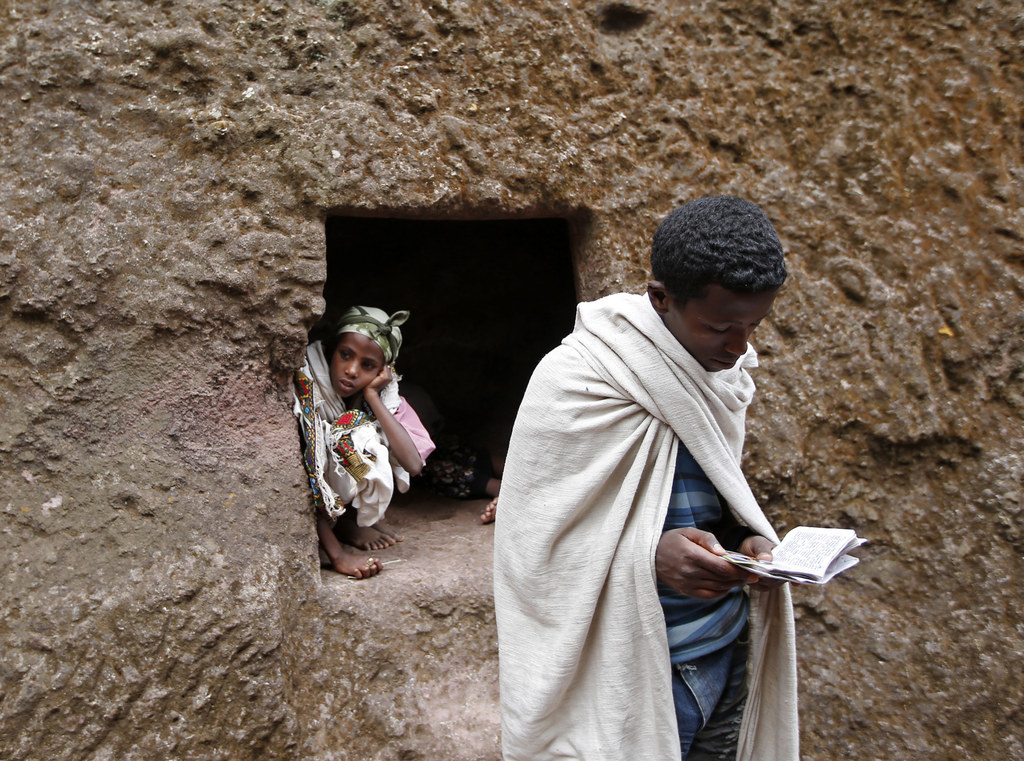 Almaz's "Promises I Keep" speaks quietly of daily duties for young Ethiopian women, like
Respecting my husband
Letting him respect me back
Giving love for my babies
Always cleaning my house
Loving my mom
Always continuing to learn.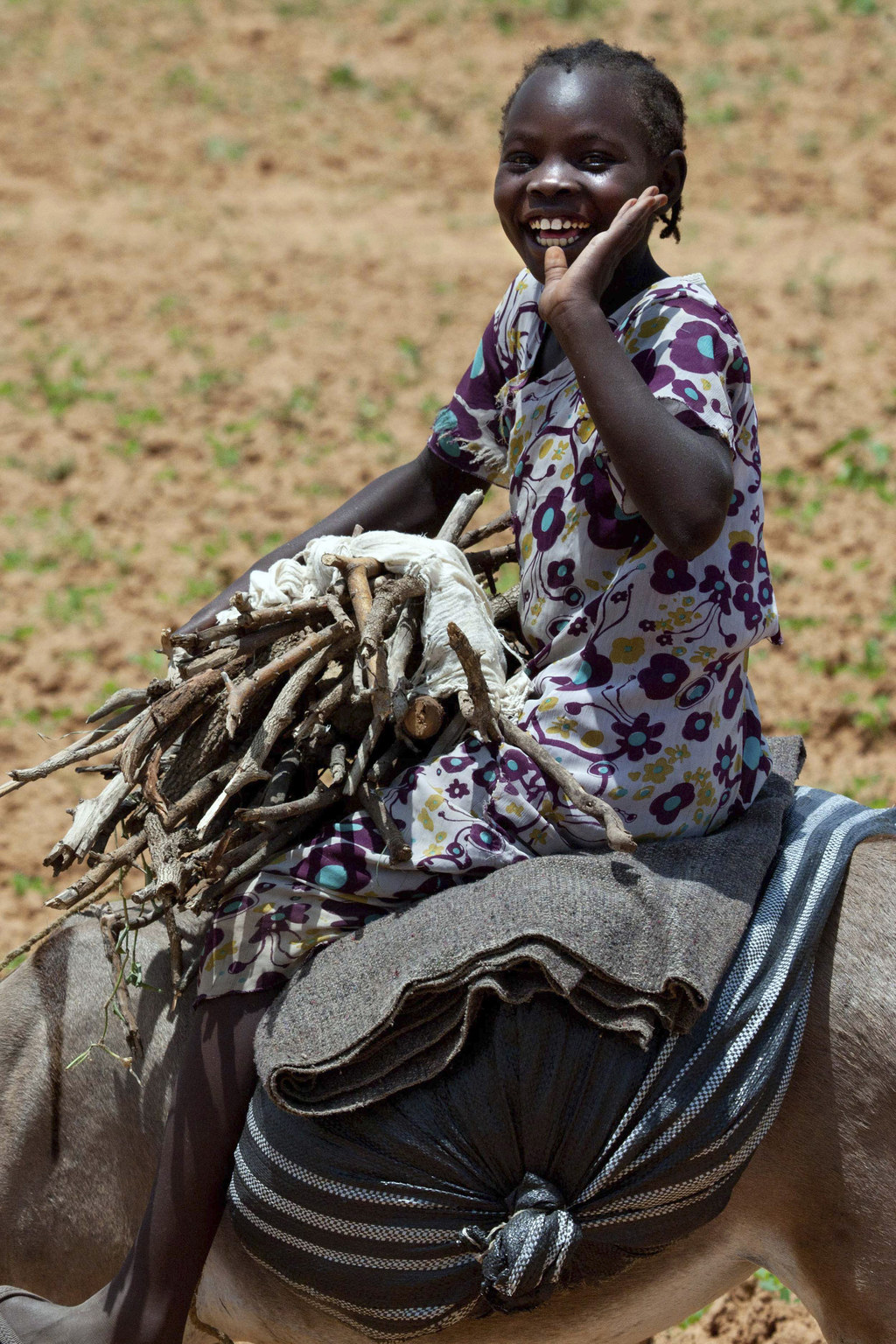 Some poets found beautiful similes for their fellow girls in "Long live the girls" poem.
Long live the girls who are hard working like bees.
Long live the girls who are united like ants.
Long live the girls who are symbols of peace like the Ergib bird.
Long live the girls who cure like a lemon.
—Hilna
Long live the girls who give knowledge like in school.
Long live the girls who avoid shyness like a hero.
Long live the girls who are giving love like my country.
Long live the girls who get together like family.
—Yehualschet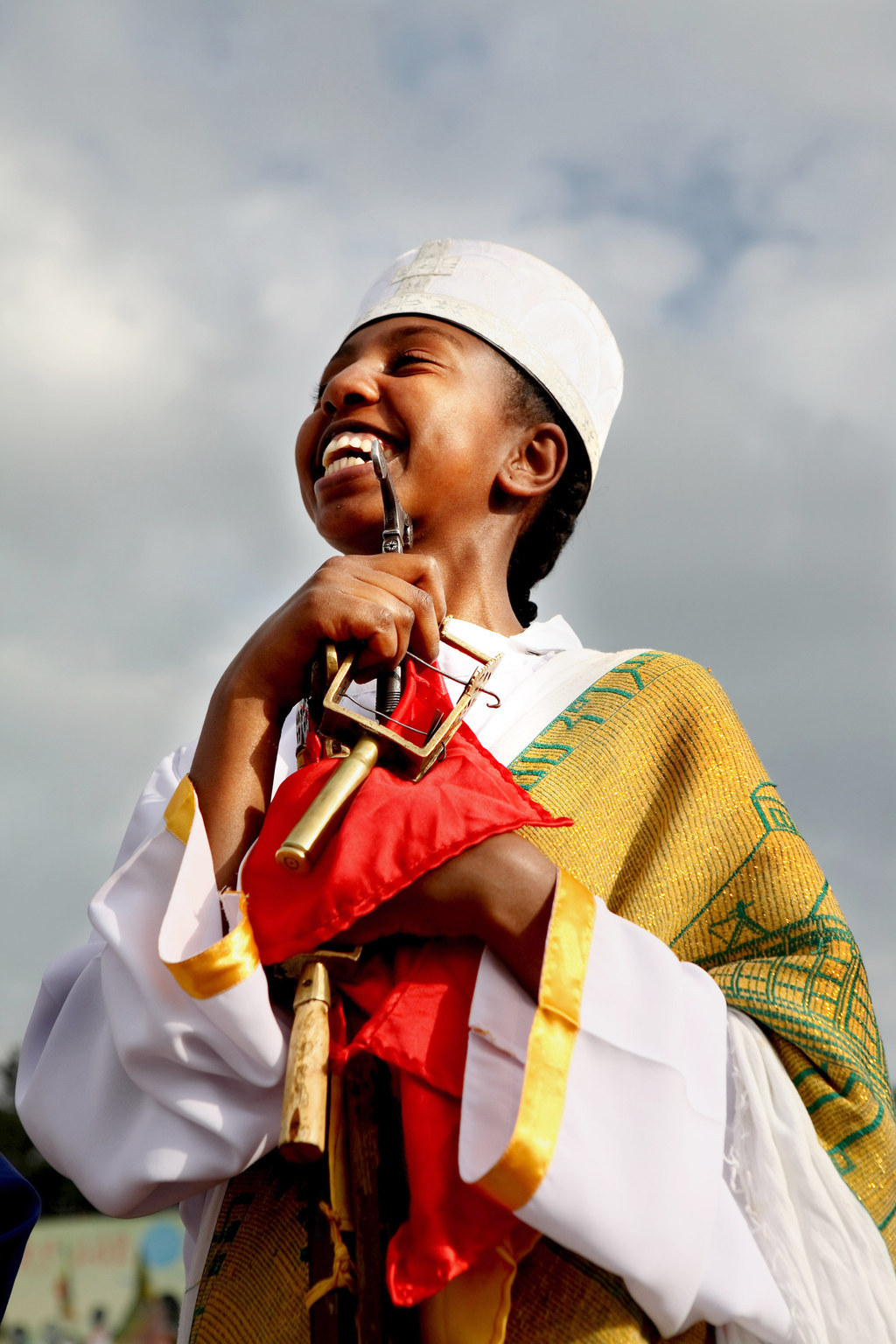 Another poem calls forward the mythic Queen Fura, who preached female independence and strength way before anyone said the word "feminism."
Long live the girls who fight for their rights like Fura.
Long live the girls who fly for women's rights like a bird.
Long live the girls who talk secrets like family.
Long live the girls who talk secrets like family.
—Thitna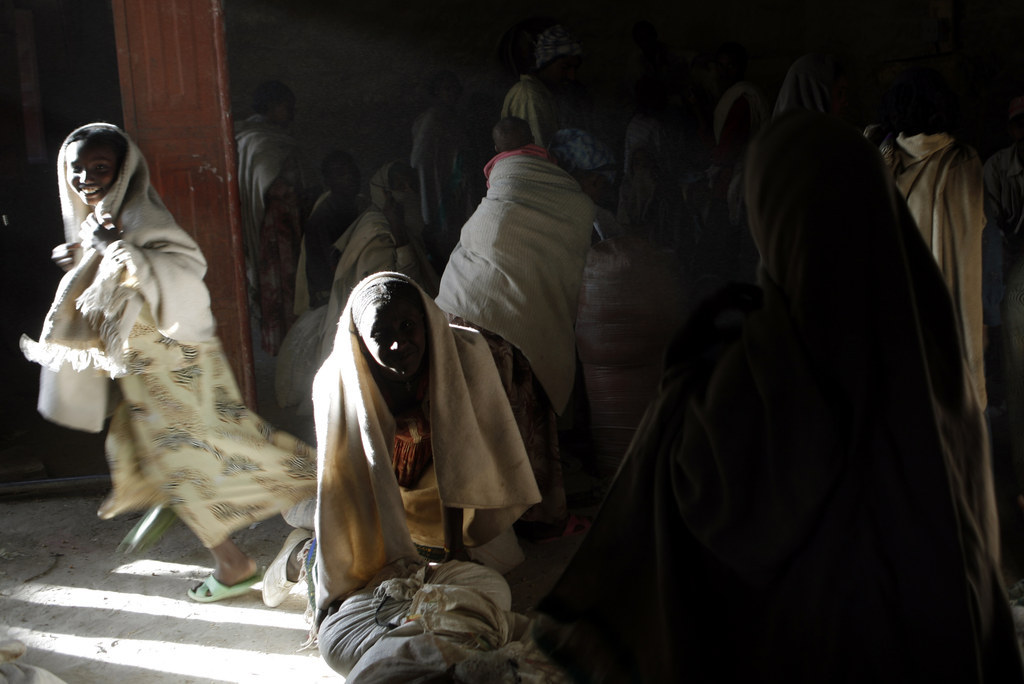 One poet, named Mekdes, begins her poem "Long Live!" with something so easy to forget — and ends with a plea for girls, who become women, who become mothers.
Being human is a big deal.
It's about being blessed to shape another's creature. When you understand all this, you can get it, What it really means, being a girl, being a woman. Than you start to give her big respect,
What she really she deserves.
Having a healthy, happy mother can make
All life and living suitable.
So, here is what you should always pray for:
To understand humanity, is to understand motherhood. Then start giving her what she deserves.
Finally you believe.
Long live the girls is your longest life.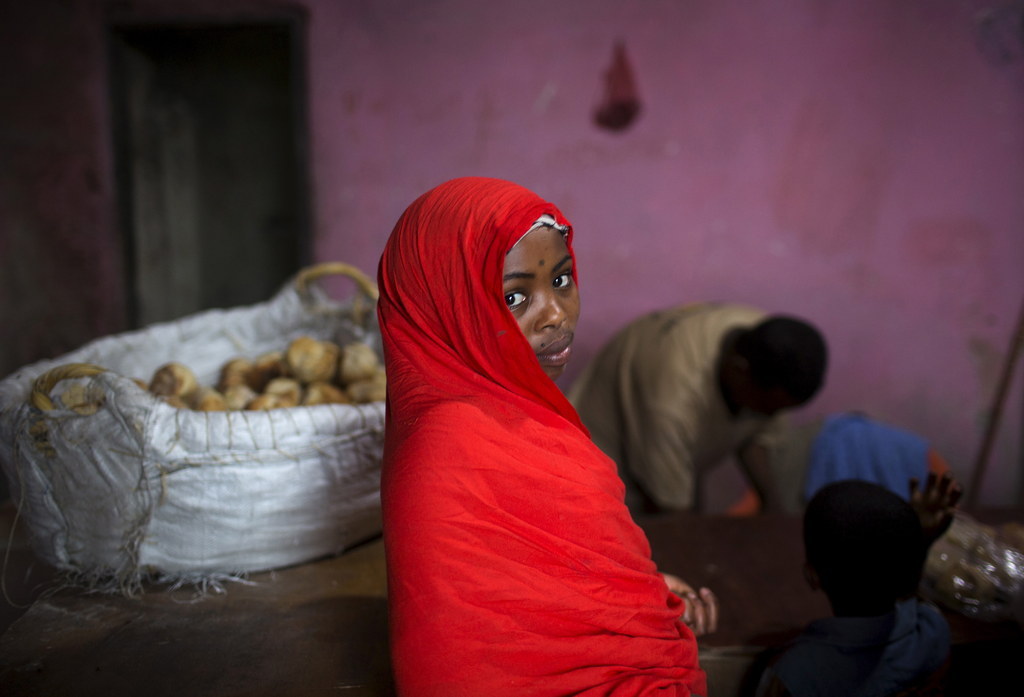 But for others, like Danawit, being a girl and becoming a mother didn't work out so happily. She tells her story in a a free verse titled, "What Happened To Me Didn't Happen To The Other"
I didn't understand
Why my brother learns, when I stay home?
When my mother sends my brother to school
She says to me — work at home.
Clean the house. Make food.
My brothers come from school.
He comes and eats when he's hungry.
If he wants, he can study.
He can be as he wants.
But me, I don't know what the outside looks like.
Once my uncle came from the North.
He wanted to see me and my brother.
He just became angry and shouted at my mom.
He says, what's going on with your mom?
Why didn't you send her to school?
Why you didn't send her?
Why you just put her at home?
So you want her to be like you?
Staying at home?
Then, my mom feels sad.
Then, she starts to send me and my brother to school.
But we didn't become equal in any other way.
After school when we come, he just goes out to play, but not me. One day, my mom and my dada were at home.
A lot of elders came to our house.
But me, I stayed inside the room.
Then my mom says, bring the food.
Before they taste the food, the elders go out turn by turn.
When I ask my mom why they came,
My dad says don't tell her.
The dark never stays.
The day comes.
The elders come again.
Then again they tell me stay in the room. They give thanks and leave the house again. I don't know anything.
One day I was sitting at home
My dad says to me, after ten days, he's going to marry me off I feel like the sky rotates on me
They just marry me by force and I go out from their home. After one year, I just give birth to a daughter.
My husband throws me away me from my home.
He says, how can you start by giving birth to a girl?
If you just repeat a girl again, I will throw you out.
He returns me to his house.
But I know now, my enemy is my mom.
If she never let me stay at home, I never taste this bad life. The same things that happened to her, happened to me. When she didn't make not history what repeats on her.
If I regret now, I can't change nothing.
If water falls, you can't just collect it.
I can't take it back.
Now, I will educate my girl
Not to repeat my own story with my daughter.
It started with my mom, but won't go on with my daughter. Not making my girl stay at home.
I will let her out to go to school.
Never will happen to her what happened to me.
To make her visions and reach her goals.
Let mother live forever.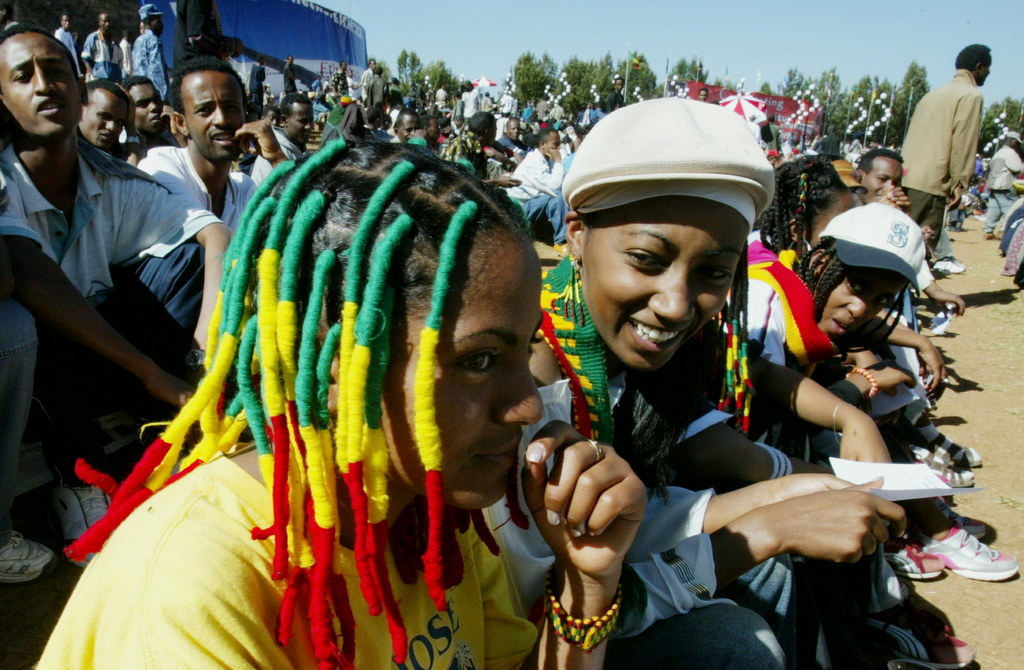 The Break Arts Collective, which works with young people around the world to express their stories in image, text and multimedia, has a lot more poems on offer in "Love Rules," its latest anthology.