Updated — 9 p.m. ET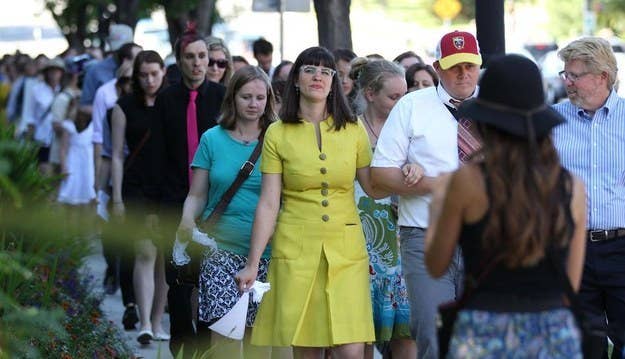 A Mormon woman who pushed for female ordination to her church's all-male priesthood was excommunicated Monday by her local church leaders.
Kate Kelly was ousted from the Utah-based religion following a "disciplinary council" — a kind of church trial — that was held Sunday in the Washington, D.C., area. Kelly had been charged with apostasy.
Kelly founded and led Ordain Women, an organization that has lobbied The Church of Jesus Christ of Latter-day Saints to open the Mormon priesthood to women. The church uses an all-lay ministry and only men are allowed to occupy top leadership positions. A spokeswoman for Ordain Women told BuzzFeed on Monday that Kelly was notified of her excommunication via email by a local leader in the Washington, D.C., area where she used to live:
Today, Kelly's former ecclesiastical leader in Virginia, Bishop Mark Harrison, contacted Kelly by email to inform her that the all-male panel of judges who tried her in absentia on Sunday, June 22nd, has convicted her on the charge of apostasy and has decided to excommunicate her, which is the most serious punishment that can be levied by a Church court.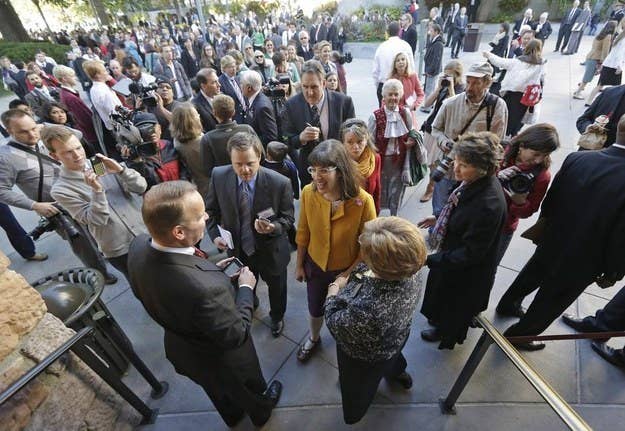 Excommunication means that Kelly cannot participate in church rituals, wear certain religious clothing, speak or pray in church, or enter the church's temples.
She may still attend weekly services in local chapels, but would have to be re-baptized in order to once again be considered a member of the religion. Kelly was told in her email that those who are excommunicated typically must wait at least a year before they can even be considered for readmission to the church.
In a statement issued to BuzzFeed, Kelly called her excommunication painful:
The decision to force me outside my congregation and community is exceptionally painful. Today is a tragic day for my family and me as we process the many ways this will impact us, both in this life and in the eternities. I love the gospel and the courage of its people. Don't leave. Stay, and make things better.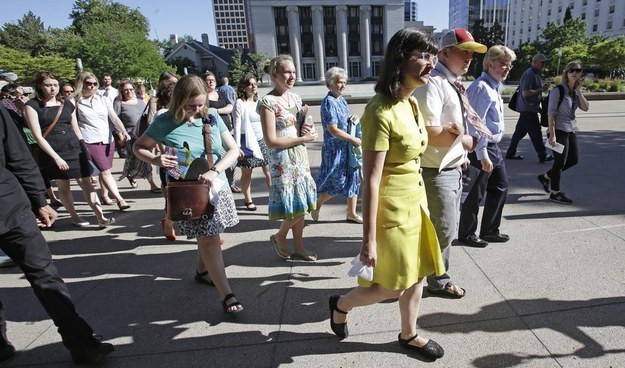 The action against Kelly began earlier this month and was one of several taken against prominent liberal members.
In addition to Kelly, John Dehlin also has been threatened with excommunication, though his disciplinary council has been postponed. Dehlin is a prominent Mormon blogger who has encouraged the acceptance of LGBT members within Mormonism, among other things.
Both Kelly and Dehlin told BuzzFeed earlier this month they had no desire to leave Mormonism and had hoped to see the religion become more inclusive. Last week, Kelly wrote in The Guardian that she is being penalized "for the simple act of opening my mouth and starting a conversation about gender equality in the church and the deep roots of this institutional inequality."
Rock Waterman, who writes the blog Pure Mormonism, also has been threatened with excommunication for his writing. A growing list of other Mormons, including Kelly's parents, are facing lesser penalties for their support of Ordain Women, same sex marriage, and other issues at odds with the typically conservative religion.
Top church leaders in Salt Lake City have said the disciplinary efforts were entirely local and were not part of a coordinated effort. The church did not immediately respond to a request for comment Monday.
Responses to Kelly's excommunication varied Monday, though many — including both supporters and critics — expressed sadness.
This is a developing story. Check back later for updates.