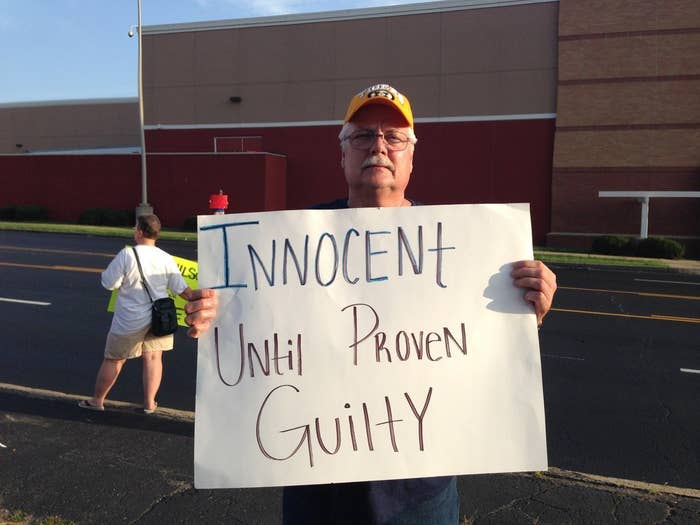 St. Louis sizzled Sunday, with relentless heat and crushing humidity driving nearly everyone indoors. Nearly everyone, that is, but a group of demonstrators who sweated beside a busy road for hours to say one thing: "I am Darren Wilson."
The gathering began gaining steam in the early afternoon outside Barney's Sports Pub in south St. Louis — a place many described as a popular police watering hole. At it's peak, between 50 and 70 people crowded around a table as organizers said they had raised thousands of dollars for Wilson, who killed Michael Brown on Aug. 9. A brief press conference ended with the group reciting in unison, "we are Darren Wilson."
Participants were not always anxious to talk to the media. An organizer named Mark — who said he was a police officer but declined to give his last name — explained that the point was to let Wilson know people "think he's a good officer" and "have his back." Many others at the rally also were reluctant to give last names and in some cases to appear in pictures. Only one man who spoke with BuzzFeed claimed any personal connection with Darren Wilson, but he did not provide his name and said only that he knew Wilson and knew that he was not a racist.
Still, many people were willing to speak about their participation. This is what they had to say:
"We'll all see this in the end that it was a good shooting. You know, it was a good kill." — Tina Morrison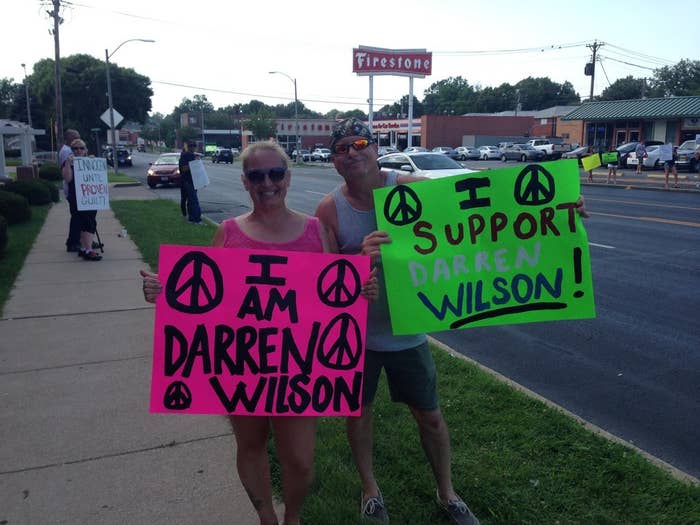 "He deserves to be innocent until proven guilty." — Sara Wilson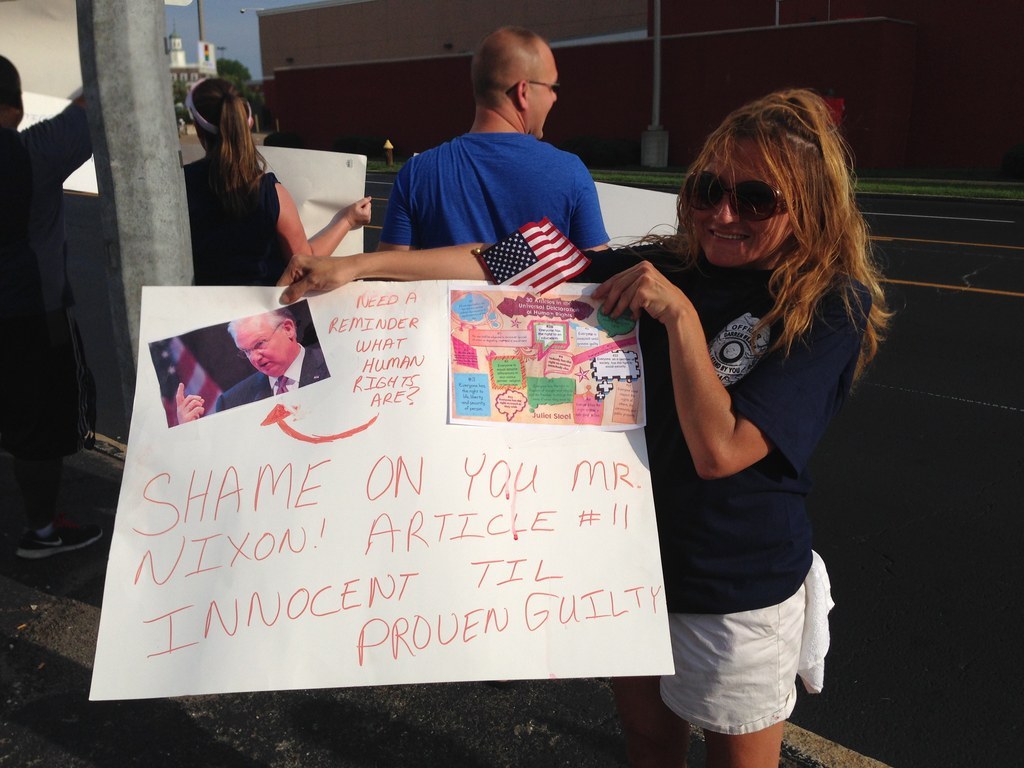 "It was derailed with race. Michael Brown could have been white. It didn't matter, Darren Wilson was doing his job." — Mary Kourik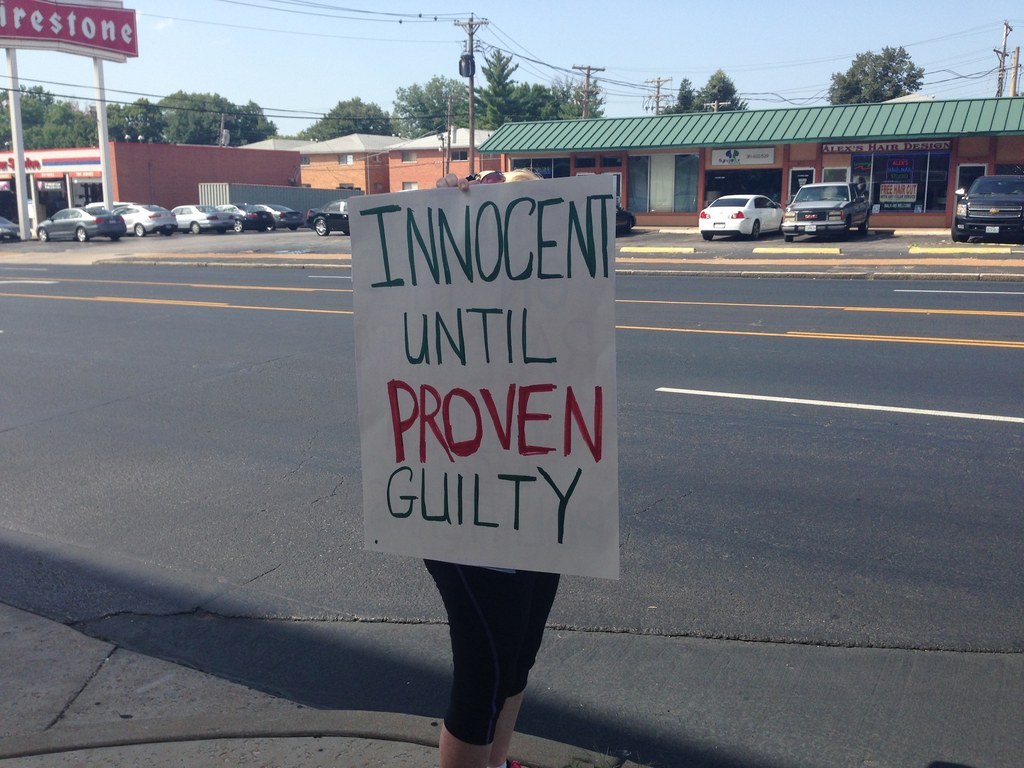 "It seems kind of one-sided. I mean the other side's already got him convicted and he hasn't had a say." — Louie Puder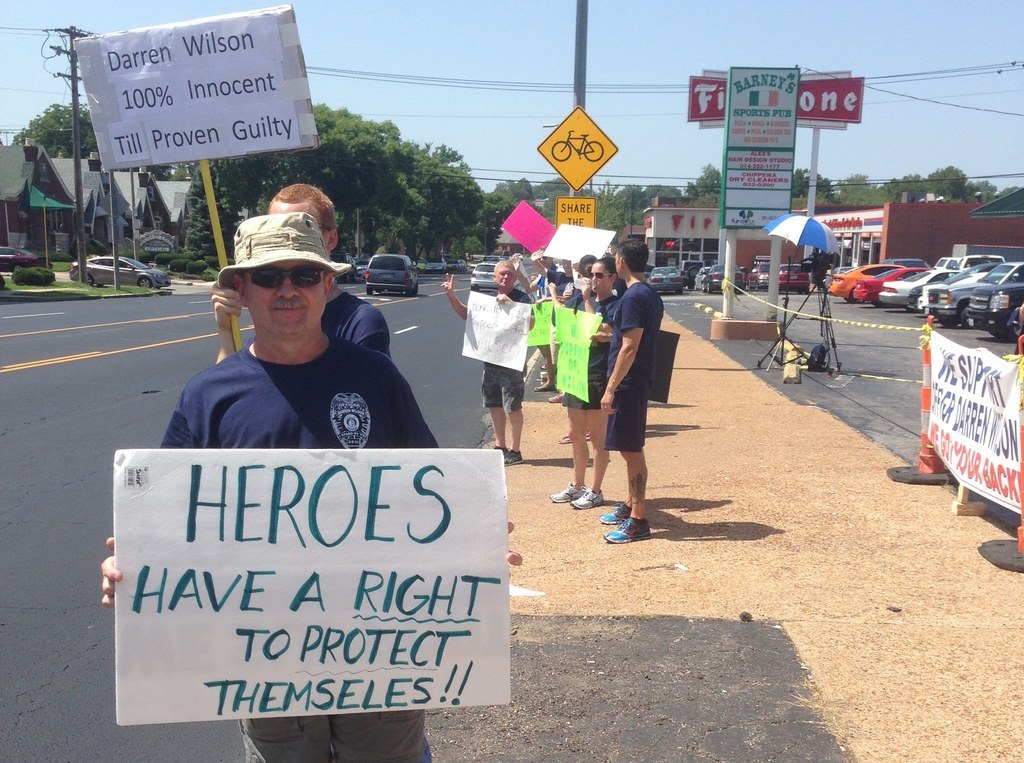 "This is who I stand for, the people who stand for me." — Robin Clearmountain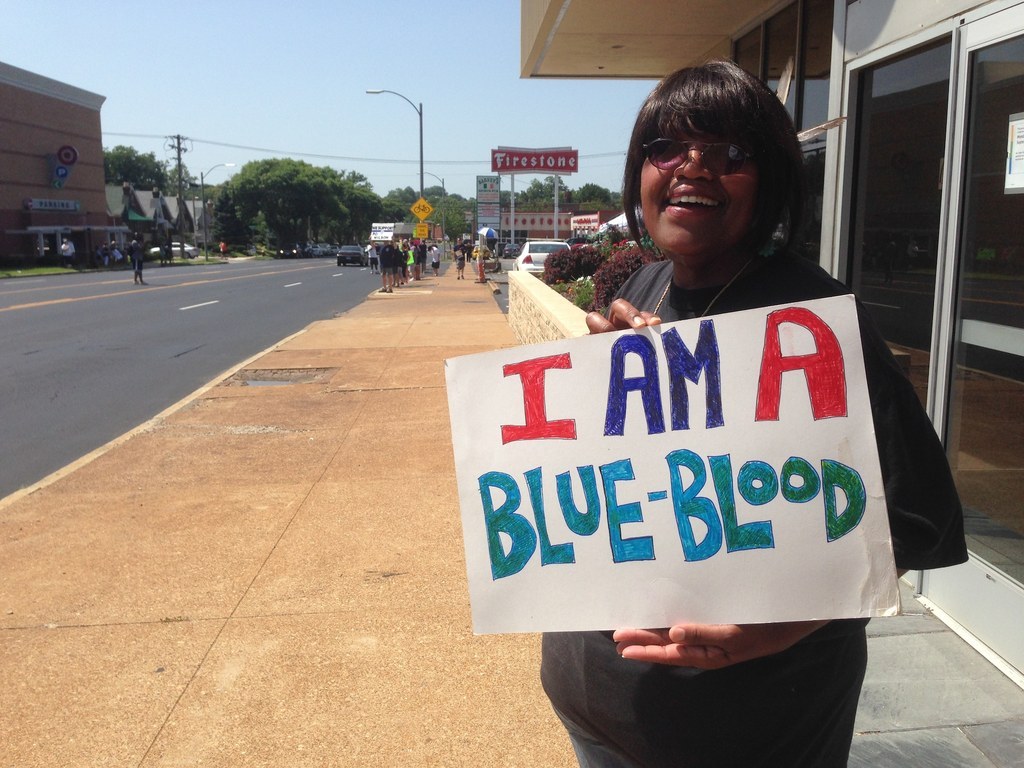 "We're out here to support Darren Wilson because he don't have a voice." — Ed Chambers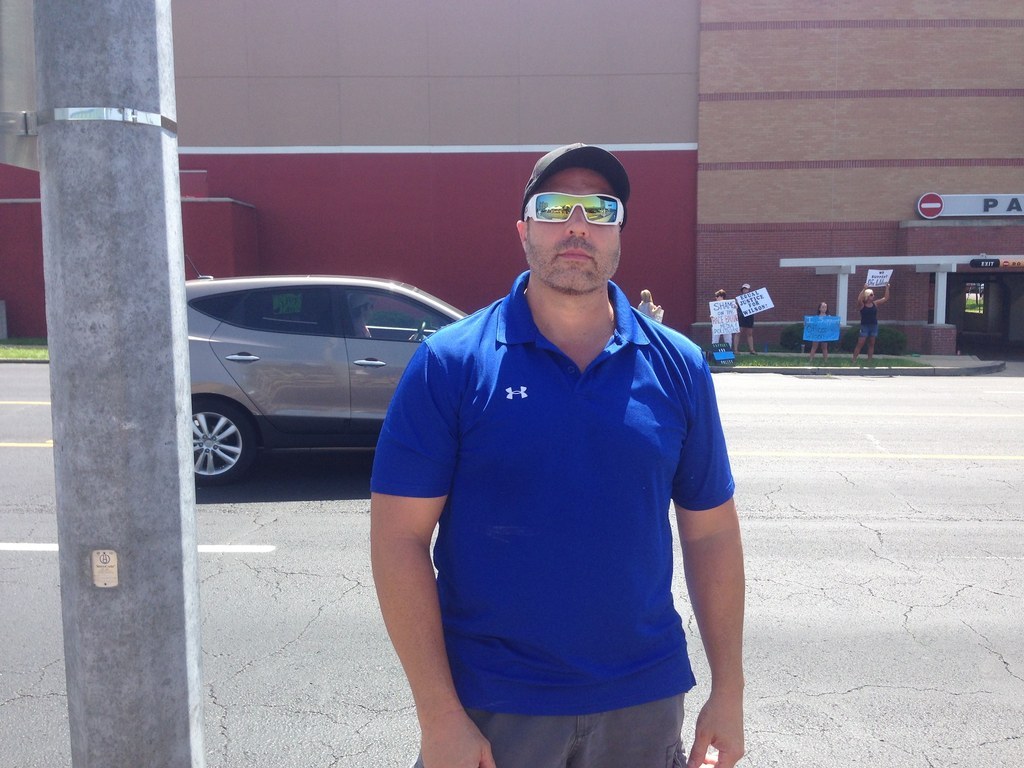 Toward the end of the day, Graham Stewart showed up with a sign with the words "end police brutality" written in large words. He stood across the street from the rally, which he called "upsetting."