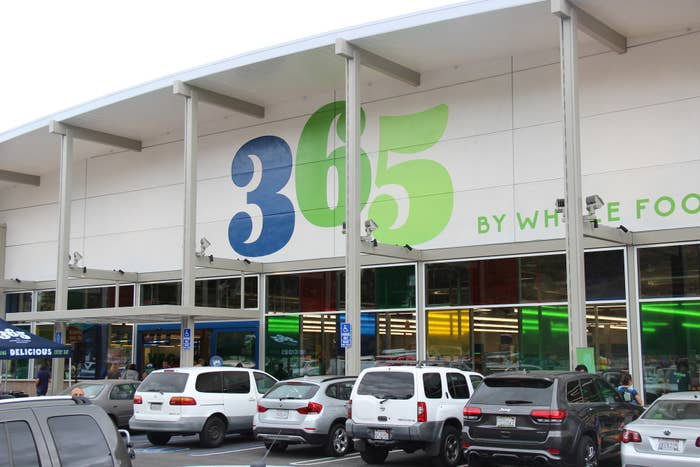 Whole Foods officially embarked on a grand experiment Wednesday with the opening of its first "365" store in Los Angeles.
The new store in the trendy Silver Lake neighborhood represents the grocery chain's bid for a broader, younger audience after years of having a reputation as an upscale retailer that caters to wealthier consumers.
Whole Foods is also facing greater competition from other retailers, with traditional grocers expanding their artisan and organic offerings. Like the popular Trader Joe's chain — which is known for eschewing name brands in favor of a more affordable in-house version — 365s will offer fewer products than a traditional grocery store, while using cost-cutting efficiencies to tamp down prices.
Jeff Turnas — president of 365 by Whole Foods — told BuzzFeed News on Wednesday the company aims to cut costs by reducing labor, streamlining inventory, and incorporating more technology, such as digital price labels that can be master-controlled by computer.
"You just really think about less steps and it starts there," Turnas said. "There's no silver bullet to creating efficiencies or being able to lower your prices, it's a lot of little things along the way."
Hundreds of people who showed up to see how that would work on Wednesday were greeted with free food and samples.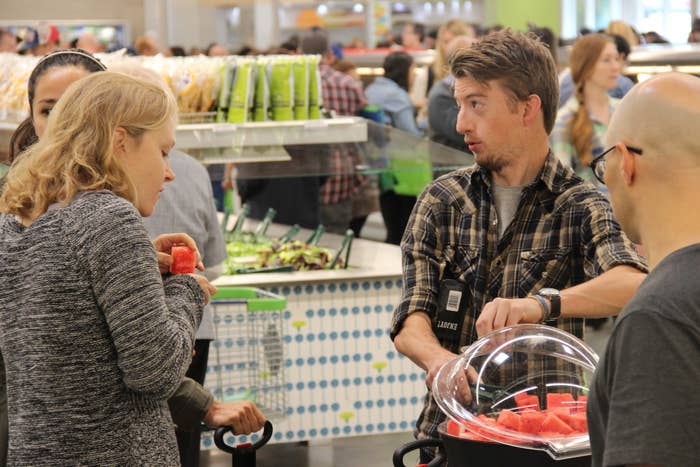 The store also had what it calls a "teaBOT" that dispenses customizable drinks. Tea was free Wednesday, but will normally cost $3.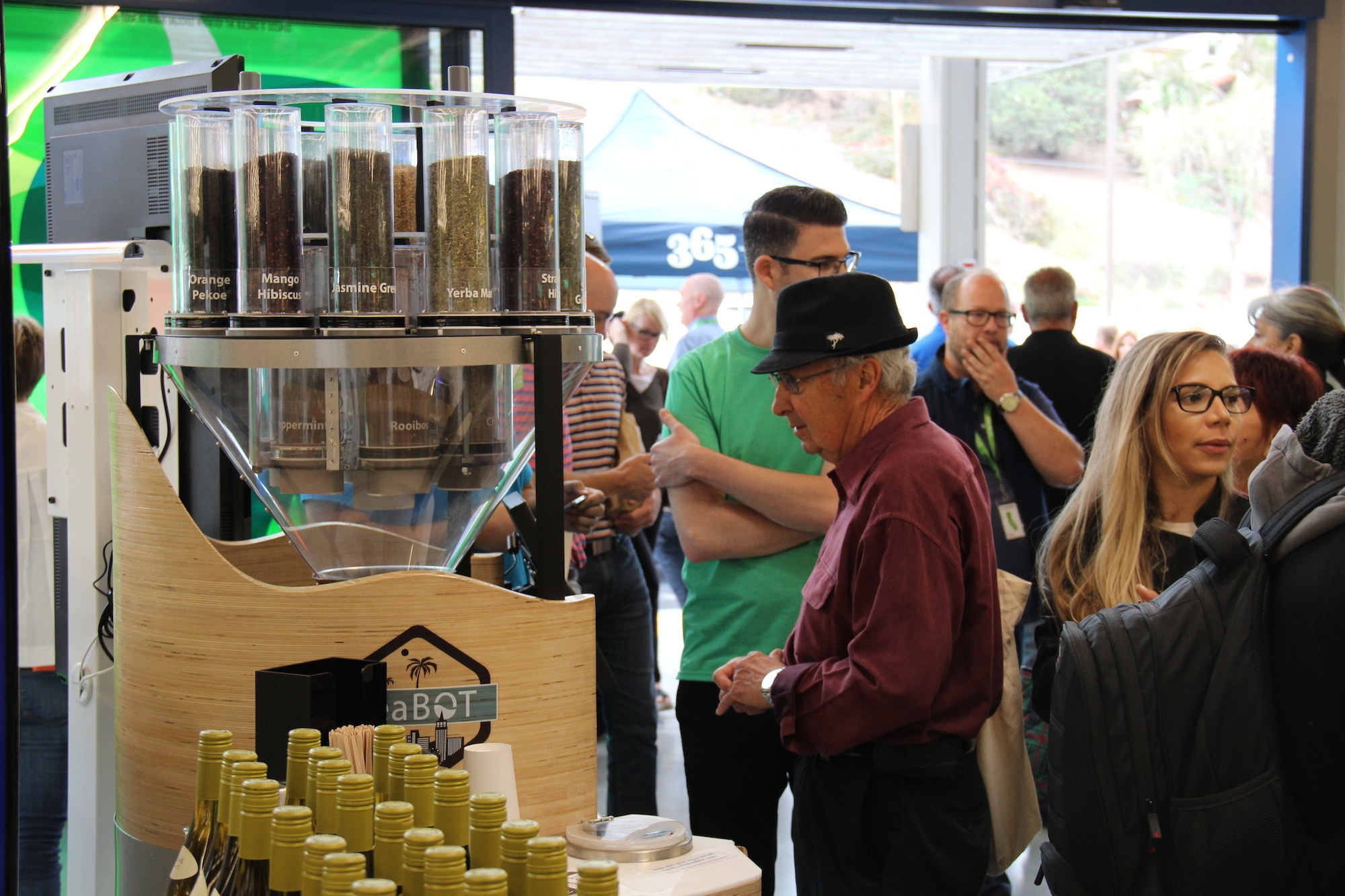 The teaBOT lets customers choose their blends and set heat levels. It also identifies and sells "trending" tea flavors, meaning customers can buy the flavor that happens to be most popular at any given time.
The store is also outfitted with low-profile bins and shelves that are designed to speed customers through the store.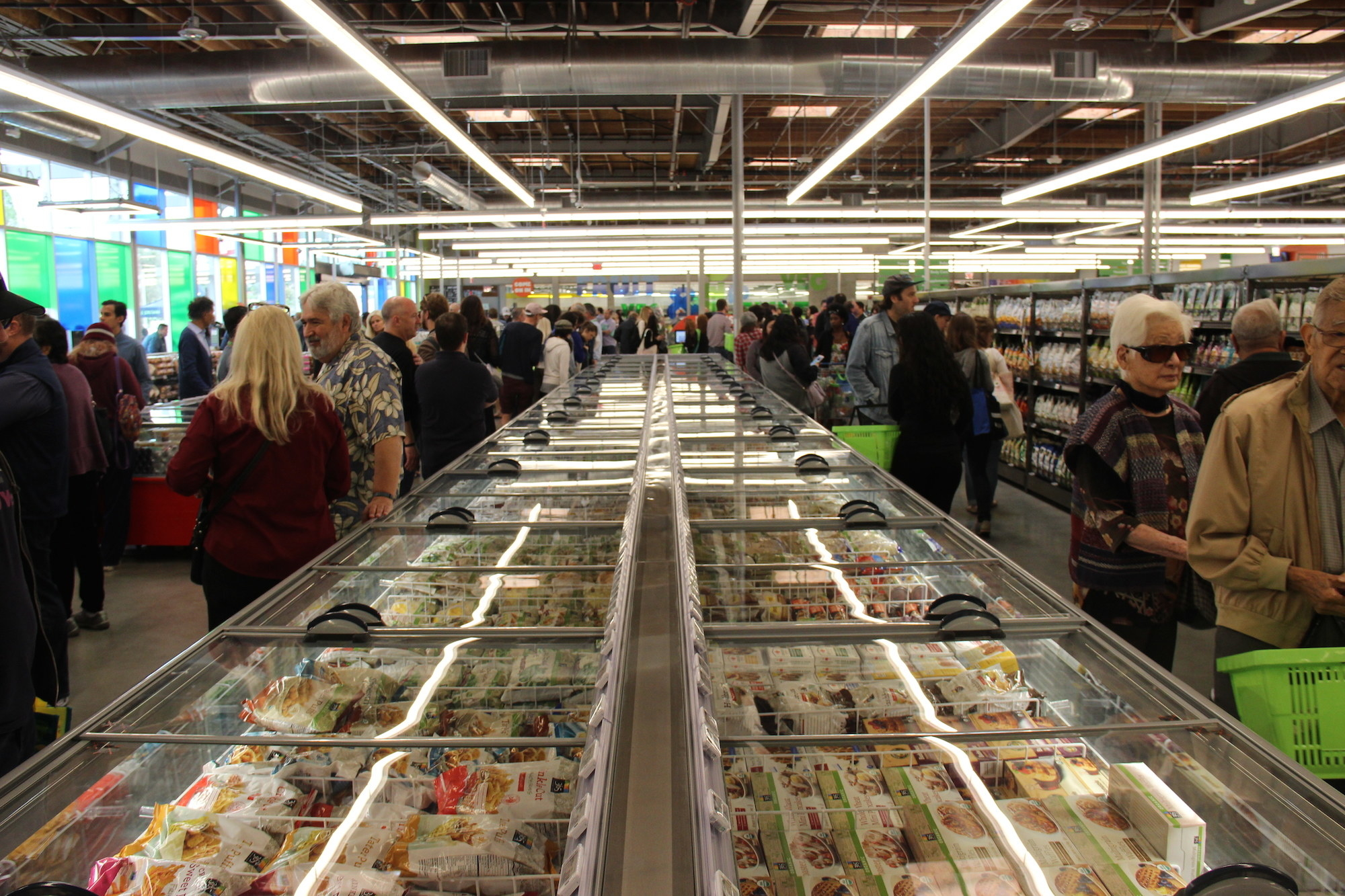 Turnas said the store is designed so that customers can see the entire space.
"When you walk in the store, there is a sight line that allows you to really kind of see across and get it," he said.
The result is something that feels not unlike a more colorful version of an older neighborhood grocery store, where refrigerated goods were kept in bins and shelves stopped at eye level, rather than soaring up toward the ceiling.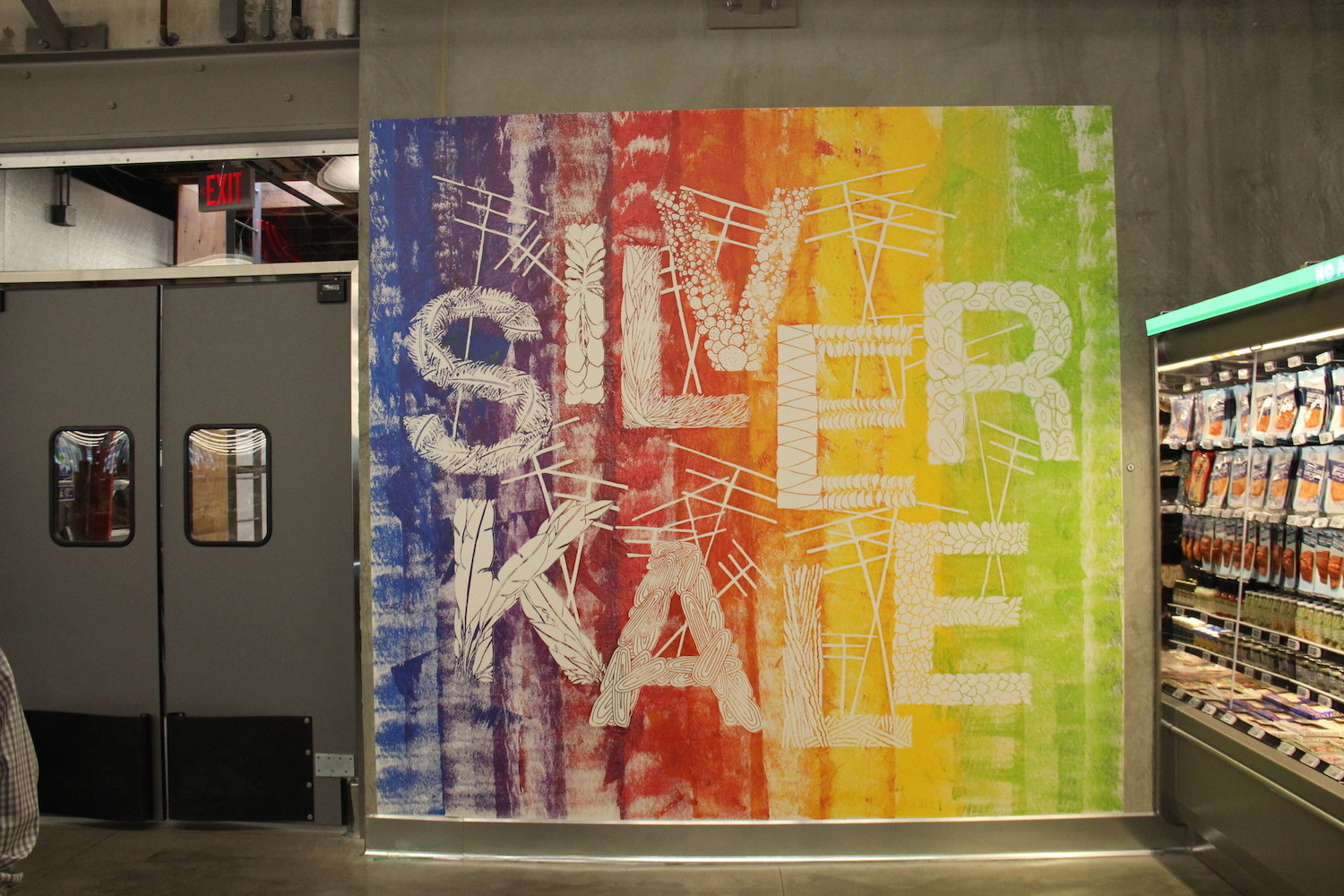 Los Angeles's new 365 also includes two "express" self-checkout kiosks in the center of the store.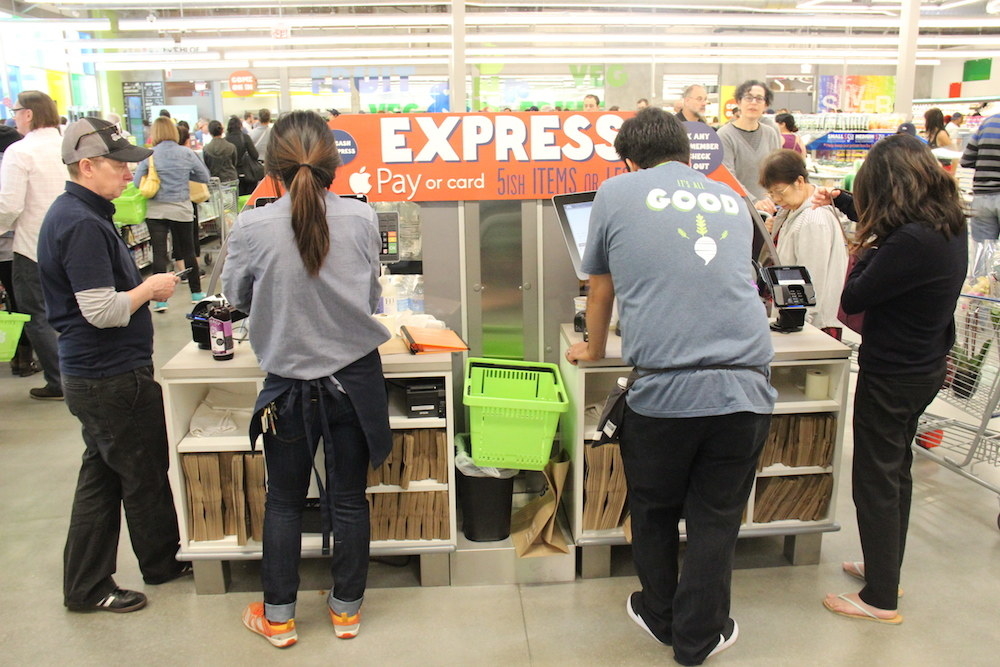 But most of the checkout stations are still run by people and located at the front of the store.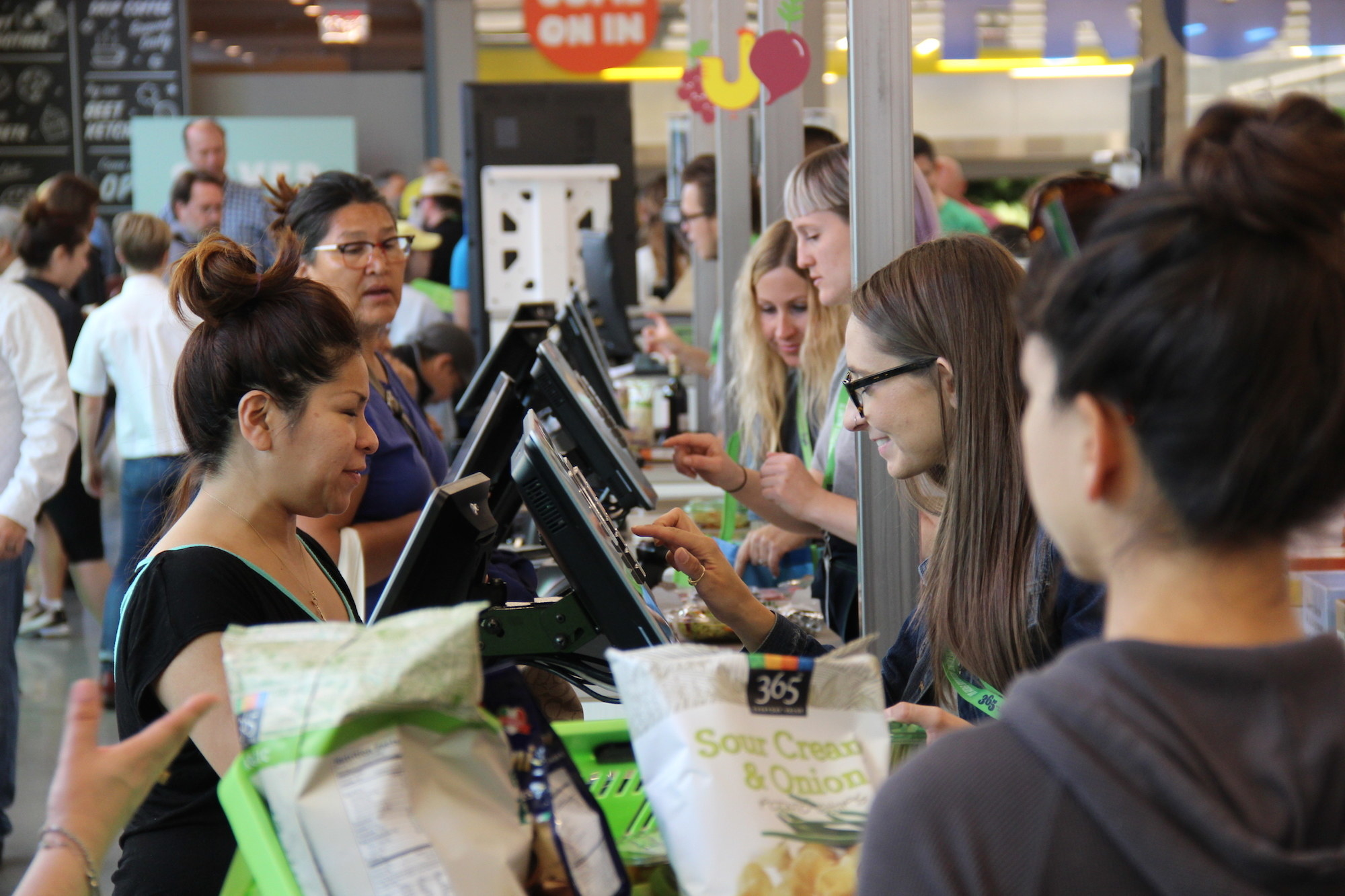 The store also includes several touchscreens where customers can order warm meals.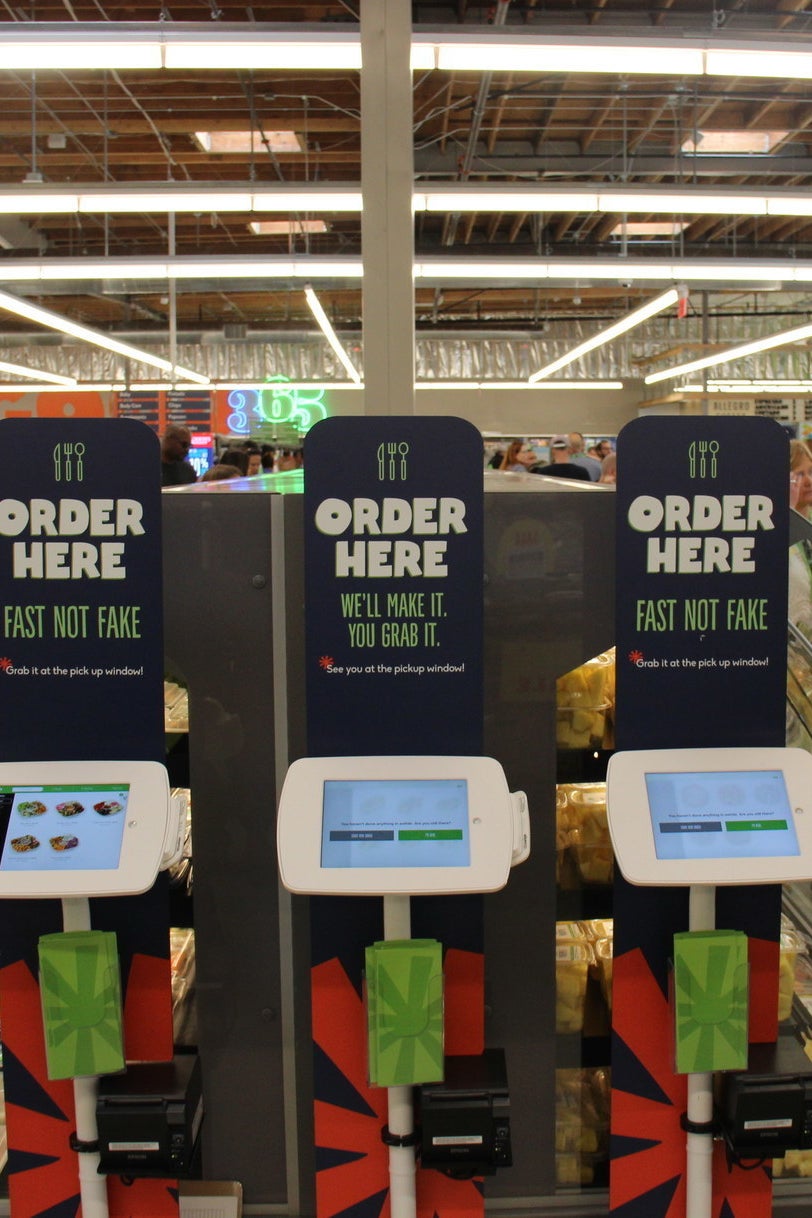 The gloss and technology of 365 is a noticeable departure from what previously occupied that space: a Ralphs grocery store. The turnover to Whole Foods was widely seen in Los Angeles as a sign of ongoing change in a once working-class enclave that in recent years has become a hotbed of gentrification and skyrocketing housing prices.
Penny Martinez, who has lived in Silver Lake for decades, said the new 365 is a positive development, citing higher-quality produce and meat at better prices.
"I got a whole bag of groceries for $33," she said.
Tim Rich also praised the store Wednesday, calling it "gorgeous" and a likely boon to the neighborhood. Still, he will miss the comforts of the old Ralphs and the lack of traditional brand name comforts.
"They don't have any brand name stuff and the prices are good, but they're only open until 10," he told BuzzFeed News. "I think we would've benefited more from having the regular market right here."
Last year, some Silver Lake residents also lobbied Whole Foods to ditch the 365 concept and open a full-service store. In a sign of how much the neighborhood has changed, that group argued that Whole Foods had misidentified the demographic of the surrounding neighborhood as a "fiscally concerned youth base."
"This is wholly wrong," the group added.
The 365 stores will further cut costs by including no-frills displays and selling prepackaged meats, rather than having an on-site butcher or fishmonger.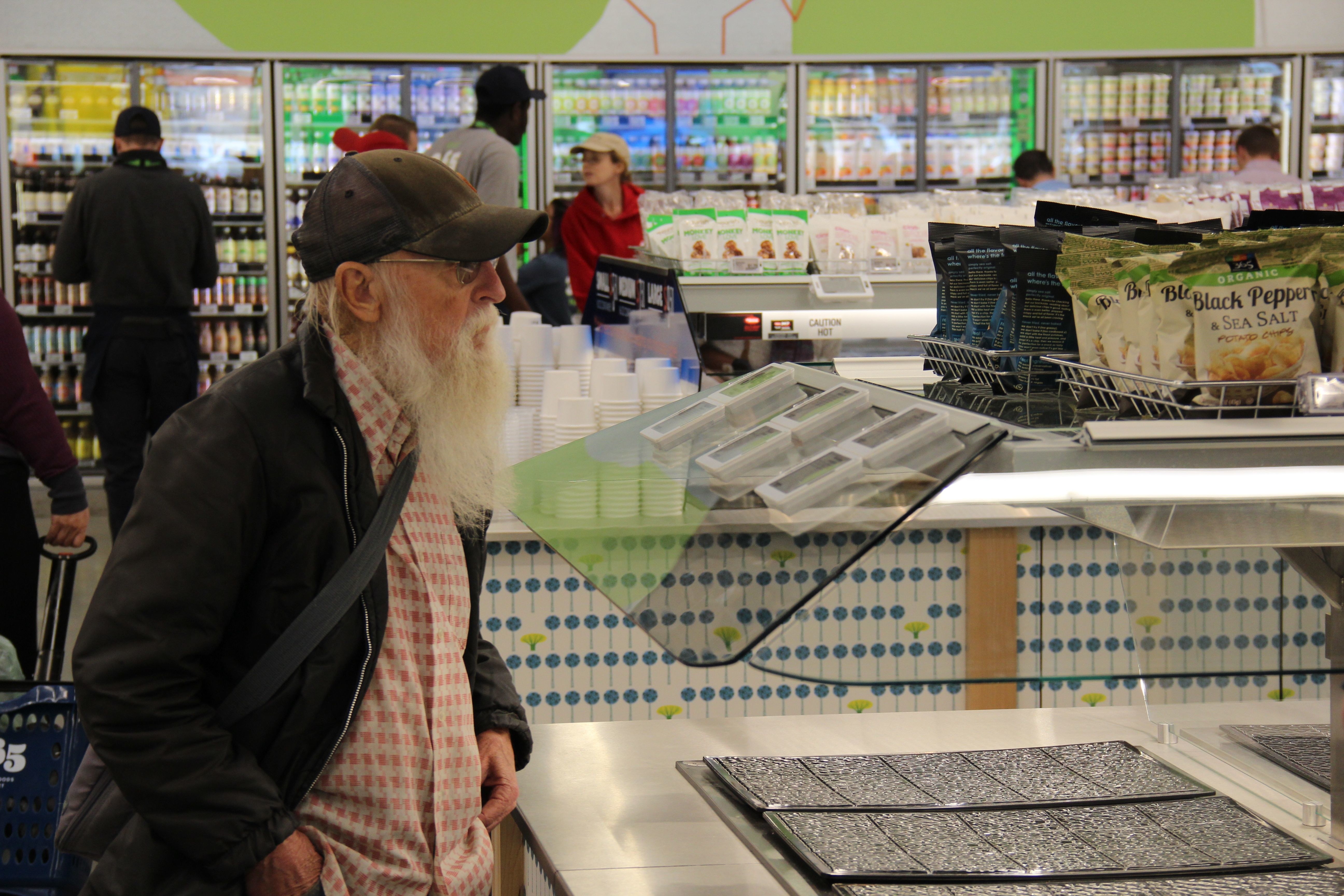 The shelves are stocked with more than 400 wines, the vast majority of which cost less than $20. And a touchscreen and barcode reader at the end of the row replaces the on-site staffers in other Whole Foods stores who offer information on alcohol selection.
The most common complaints BuzzFeed News heard Wednesday had to do with the parking.
Adriana Tesler spoke with BuzzFeed News as she wheeled her cart out into the parking lot. The mother of four, who had her infant son with her, said that she was happy with the prices and "loved what I saw."
"It was nice for us having Ralphs, but they never had organic or good-quality food," she said. "It's such a life-changer to be able to come down and get the organic milk that I'm used to and the good-quality meat."
BuzzFeed News compared several items at 365 with comparable products at Trader Joe's, the closest store that has a similar artisan approach.
Trader Joe's usually has prices comparable to other chains, such as Ralphs. Here's what we found:
The most inexpensive milk in both stores cost exactly the same: $2.49.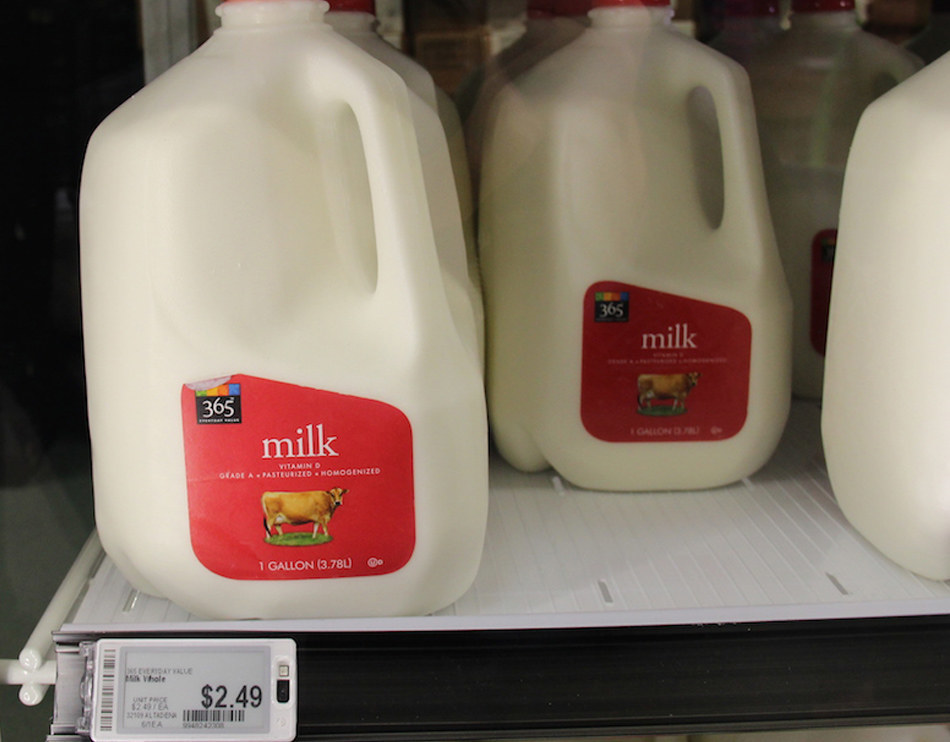 365 had cheaper bread than Trader Joe's: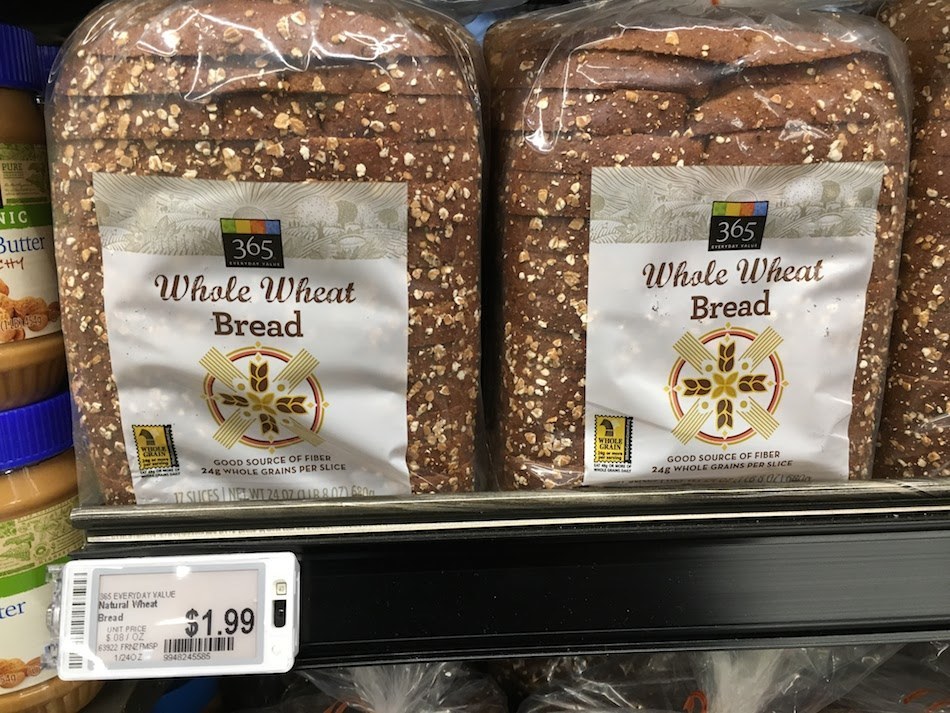 Tomatoes are sold individually at both locations and cost one penny more at 365.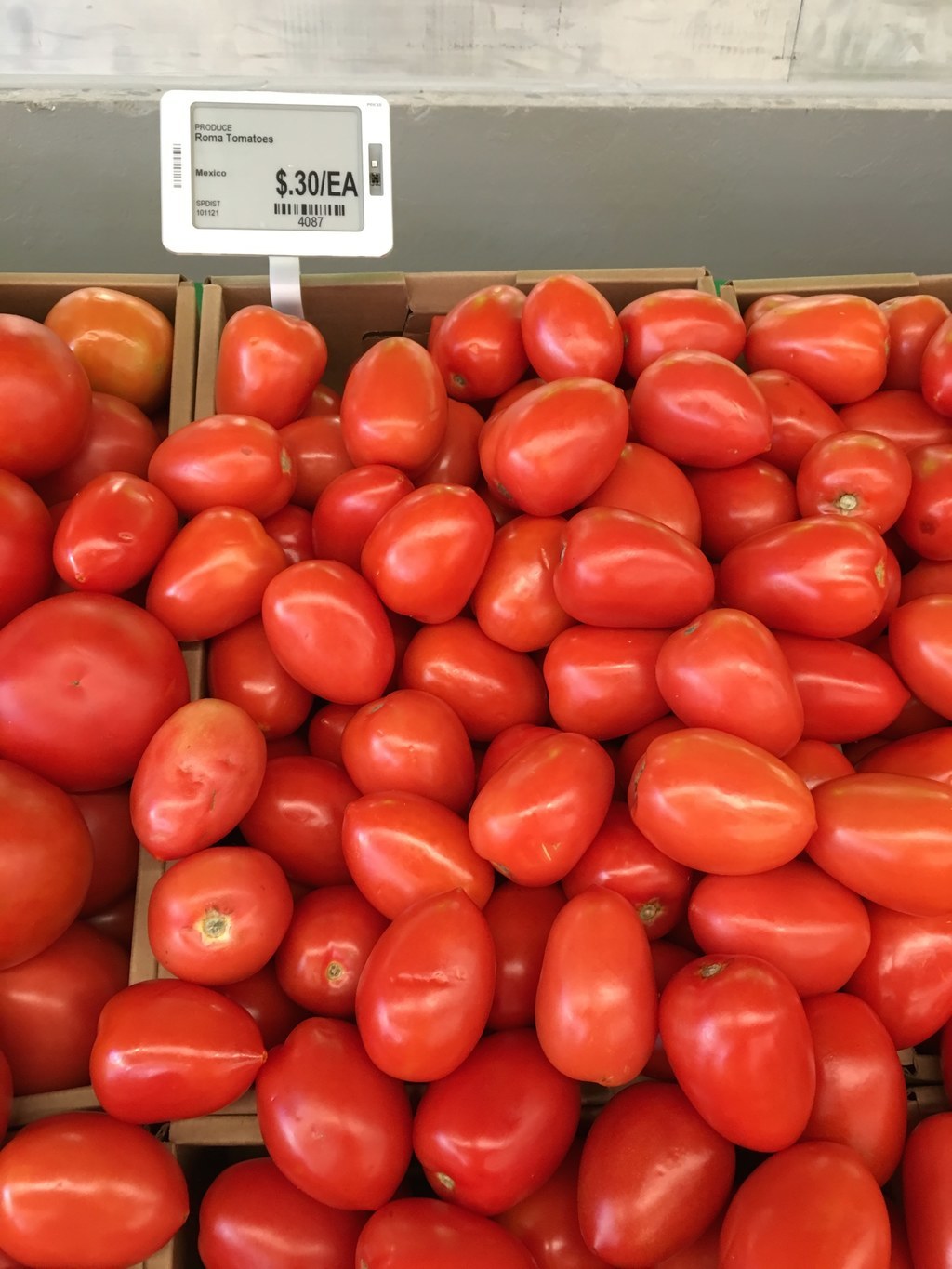 The most inexpensive ground beef also cost the same.