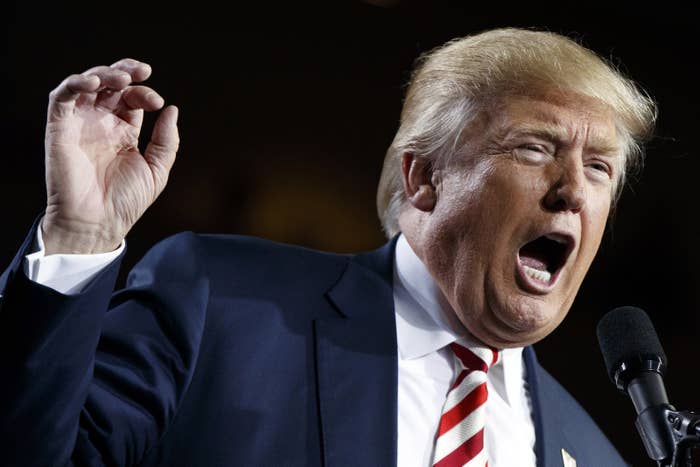 PRESCOTT VALLEY, Ariz. — Donald Trump has come under fire this week for comments about veterans experiencing PTSD, but despite the ensuing controversy his veteran supporters remain undeterred.

Trump made the comments Monday, saying that when some veterans come back from war sometimes "you're strong and you can handle it, but a lot of people can't handle it." The remark was widely interpreted as Trump suggesting that veterans experiencing PTSD aren't strong, which prompted outrage and attacks from Hillary Clinton.
But at a rally Tuesday in Prescott Valley — about an hour and a half north of Phoenix — none of the more than a dozen veterans who spoke with BuzzFeed News said the comment had shaken their support for Trump.
"I watched that whole thing," Norm Stephens, a veteran of the Marines, said, "and I didn't see anything derogatory."
Stephens said that instead, Trump was expressing support for veterans struggling with the traumas of combat, and that the media twisted his words to make it seem like he was criticizing US soldiers. "The alternative to Trump is a lot worse," Stephens added.
Many other veterans who spoke with BuzzFeed News had a similar take on the comments. A man who asked to be identified only as Patrick and said he served in the Army during Vietnam praised Trump's comments. Patrick said that Trump was trying to say veterans need more mental health support, not that they lack strength.
"Combat is a bitch," he said. "Some can handle it and some can't. There's a lot of things going on in your head."
Norm Swanty, a Marine veteran who served in Korea, also described Trump's comments as supportive of the military, and said the candidate's promises to beef up the armed forces would benefit soldiers' mental health as well.
"I was over in Korea and we didn't have this problem," Swanty said of PTSD. "It's a different time and a different world, and a lot of it is that we don't go to war to win any more."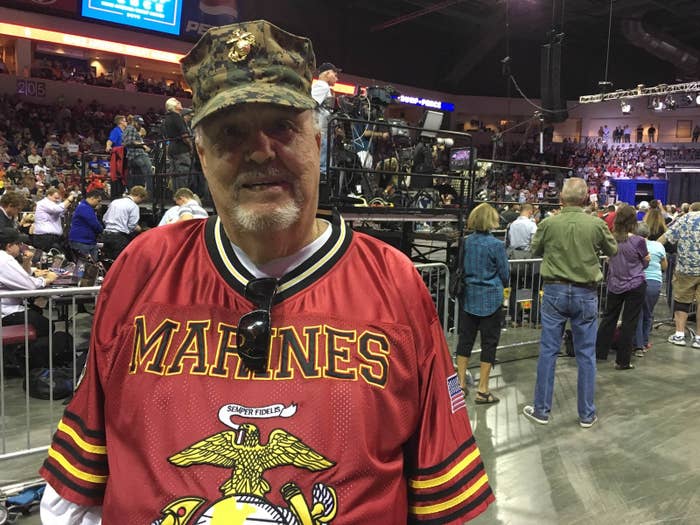 Dave Jenkins agreed, saying he believed Trump was saying he would build up support to help veterans and that Trump's comments were taken out of context.

"People who have PTSD have to have a lot of help," he said. "That isn't that they're weak."
Vince Ansel, an Army veteran who deployed to Vietnam, said that he had struggled with his own experiences in combat yet remained loyal to the Republican candidate despite Monday's comments.
"I have PTSD," Ansel said. "I personally did not take offense at that."
According to Ansel, Trump "may not be the most eloquent speaker, but we know in our hearts what he means." When asked what exactly Trump meant by the comments, Ansel said he wasn't sure because he "hadn't spent much time analyzing that."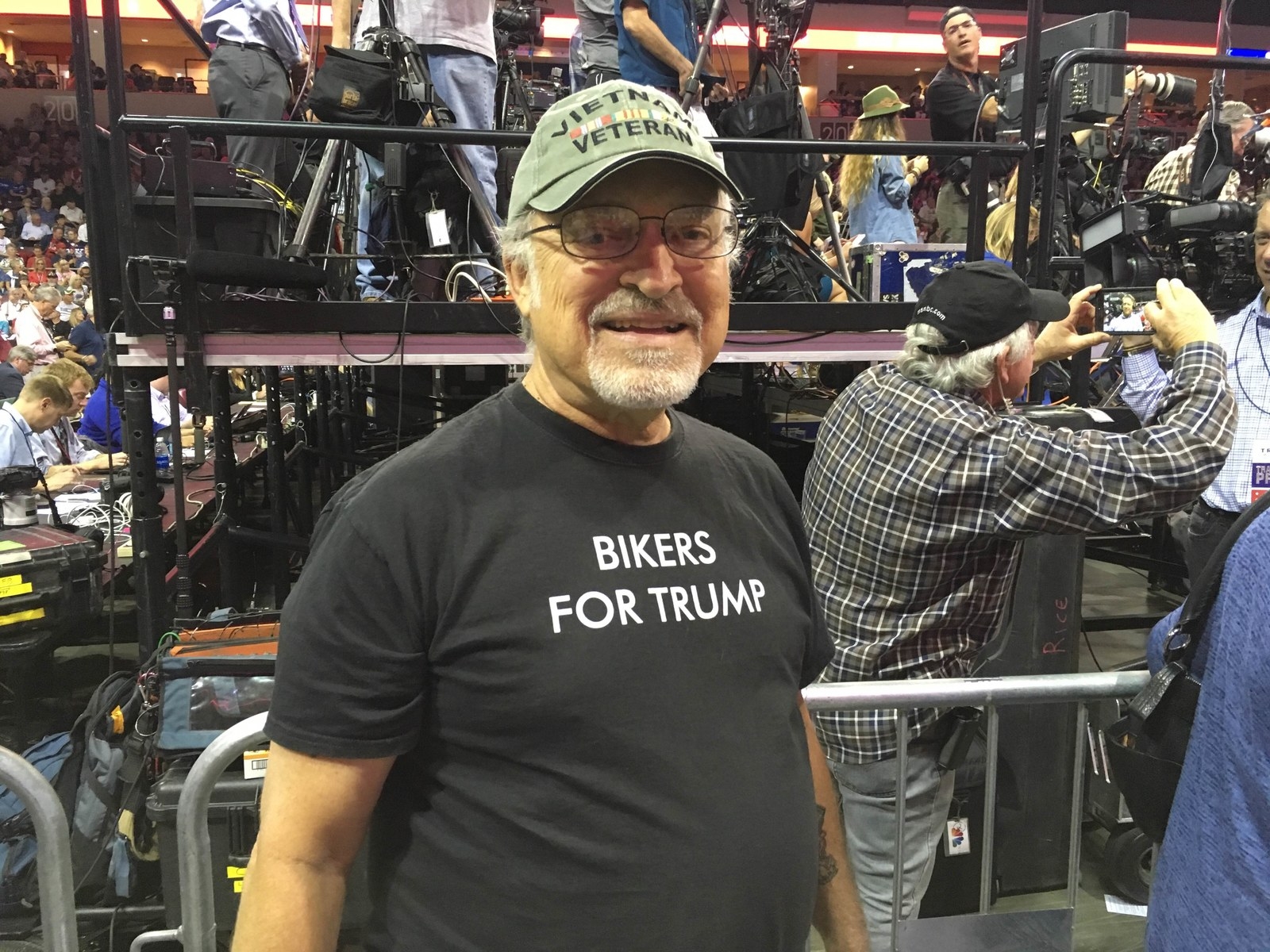 Ansel wasn't alone. More than half of the veterans who spoke with BuzzFeed News said they hadn't heard any comments Trump made about PTSD or veterans being "strong." Instead, many pointed to Trump's promises to build up the military, and to complaints about Clinton, as reasons they continue to support the Republican candidate.

"Whoever votes for Hillary is crazy," Sonny Hamilton, also a Vietnam veteran, said.
Scores of veterans that filled the crowd Tuesday with hats and shirts identifying themselves as former members of the military seemed to agree. Many were among the most enthusiastic members of the crowd, cheering loudly when Trump promised to build a wall on the Mexican border and chanting and booing when a couple of protesters were briefly escorted out of the venue.
David Ryan, a Navy veteran who served in the Gulf War, was among those who hadn't heard about the controversy over Trump's comments.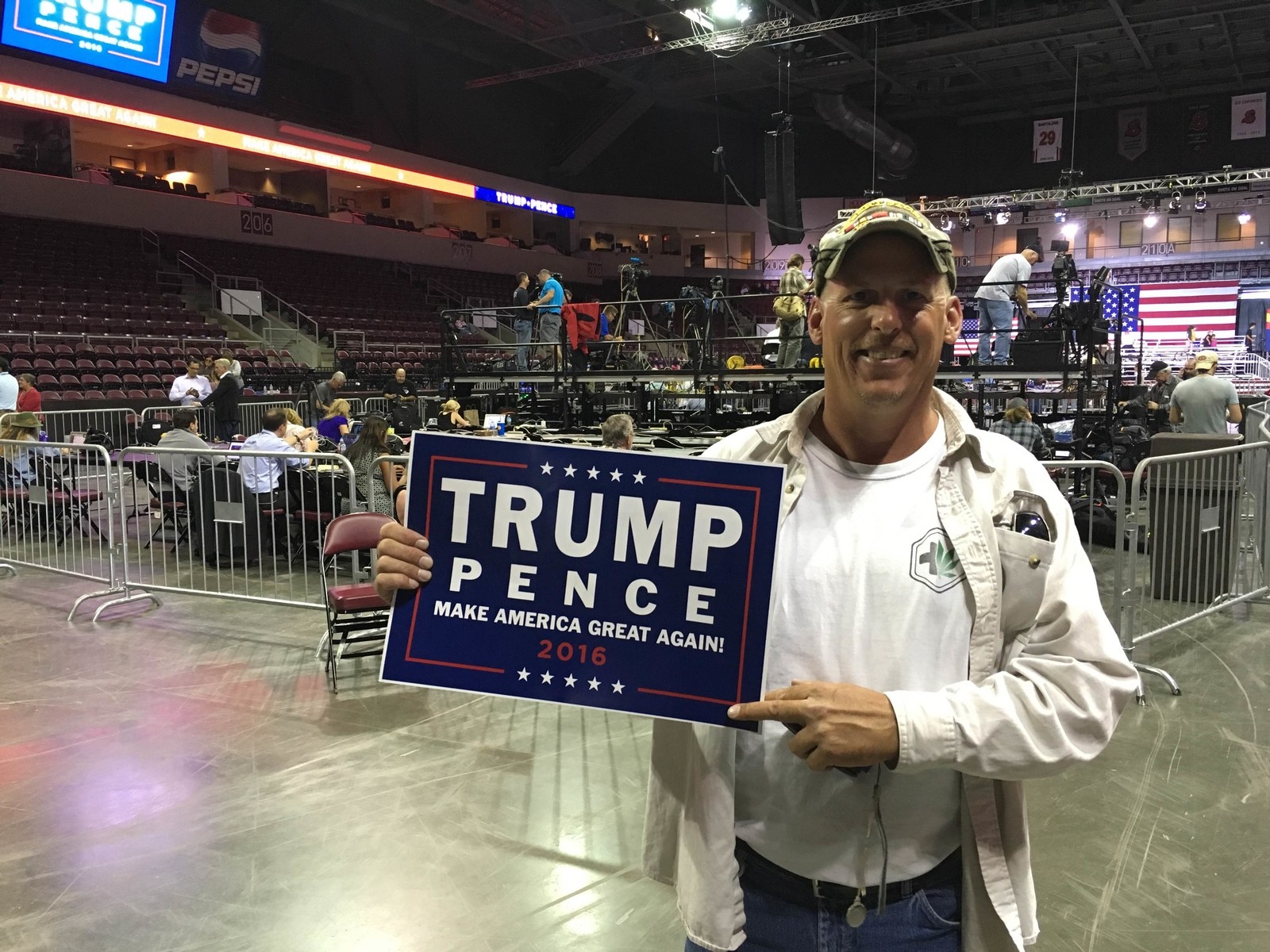 When asked about Trump's attitude toward soldiers, Ryan said "if you haven't been there, you don't know." But Ryan added that like many other veterans he remains committed to Trump — who has not served in the military — because he sees the alternative as worse.

"During Desert Storm the United States had the largest military it ever had," Ryan said. "And even since it's been downsized. I think Trump will definitely work at building it back up."