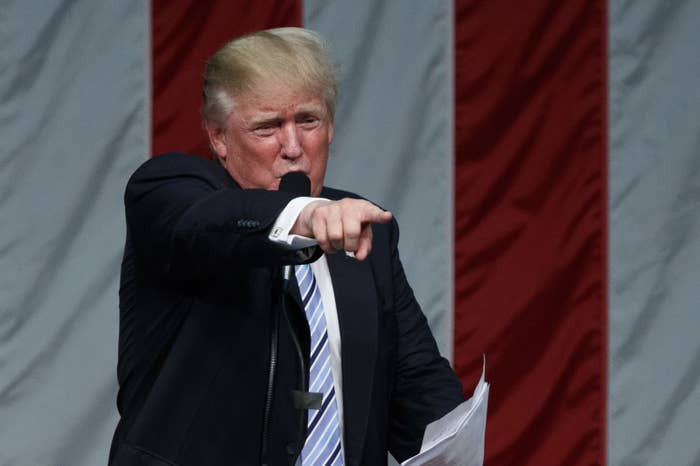 FAIRFIELD, Conn. — Donald Trump's supporters crammed into a sweltering gym Saturday, standing shoulder to shoulder for hours to hear the candidate rail against "Crooked Hillary" and demand change that everyone there seemed to agree was needed.

But in more than a dozen interviews with BuzzFeed News, many said they wanted something else: for Trump to quit making controversial comments and focus more on the issues.
The gathering took place at Sacred Heart University in Fairfield, Connecticut, as the National Weather Service warned of dangerous heat and humidity. Inside, thousands of people overwhelmed the air conditioning and the floor became coated in spilled water and sweat.
But despite the oppressive heat, Trump's supporters kept coming, until in certain parts of the room there was nothing to do but hold still and wait for the Republican presidential nominee to arrive.
While Trump eventually took the stage and delivered a typical stump speech, BuzzFeed News asked attendees about their candidate's waning poll numbers and what they wanted him to do to turn his campaign around.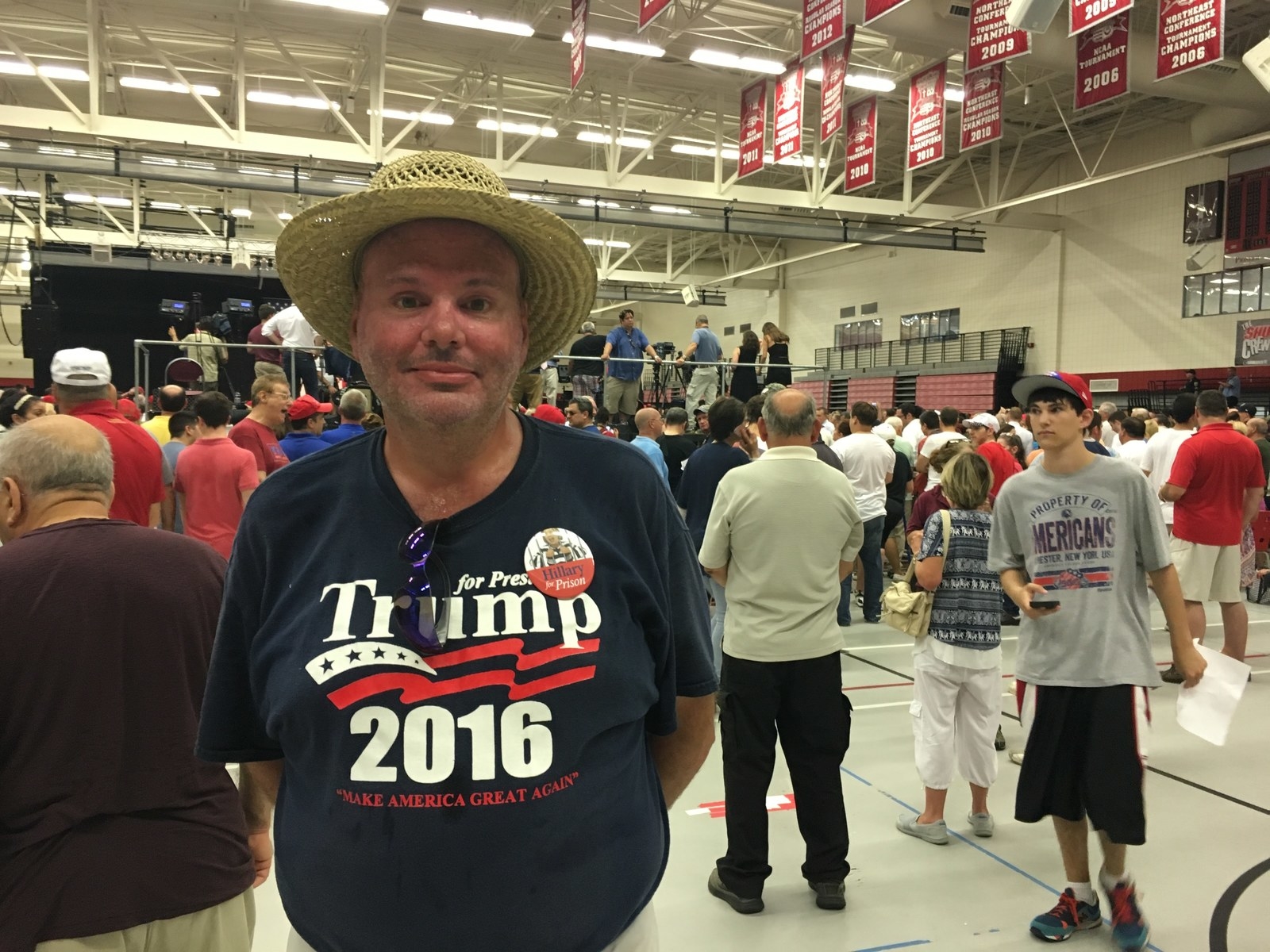 Like most of Trump's supporters, George Genuario III, of Norwalk, was bullish about his candidate's odds of winning in the fall. But Genuario — a small business owner drawn to Trump's economic comments — said that if Trump wants to beat Democratic rival Hillary Clinton he needs to resist the temptation to say whatever pops into his head.
"Trump talks off his mind, not a teleprompter," Guenuario said. "But he needs to tone it down a little."

He added that avoiding gaffes would be especially vital as Trump begins squaring off with Clinton in debates.
"If he screws that up," Genuario said, "we're fucked."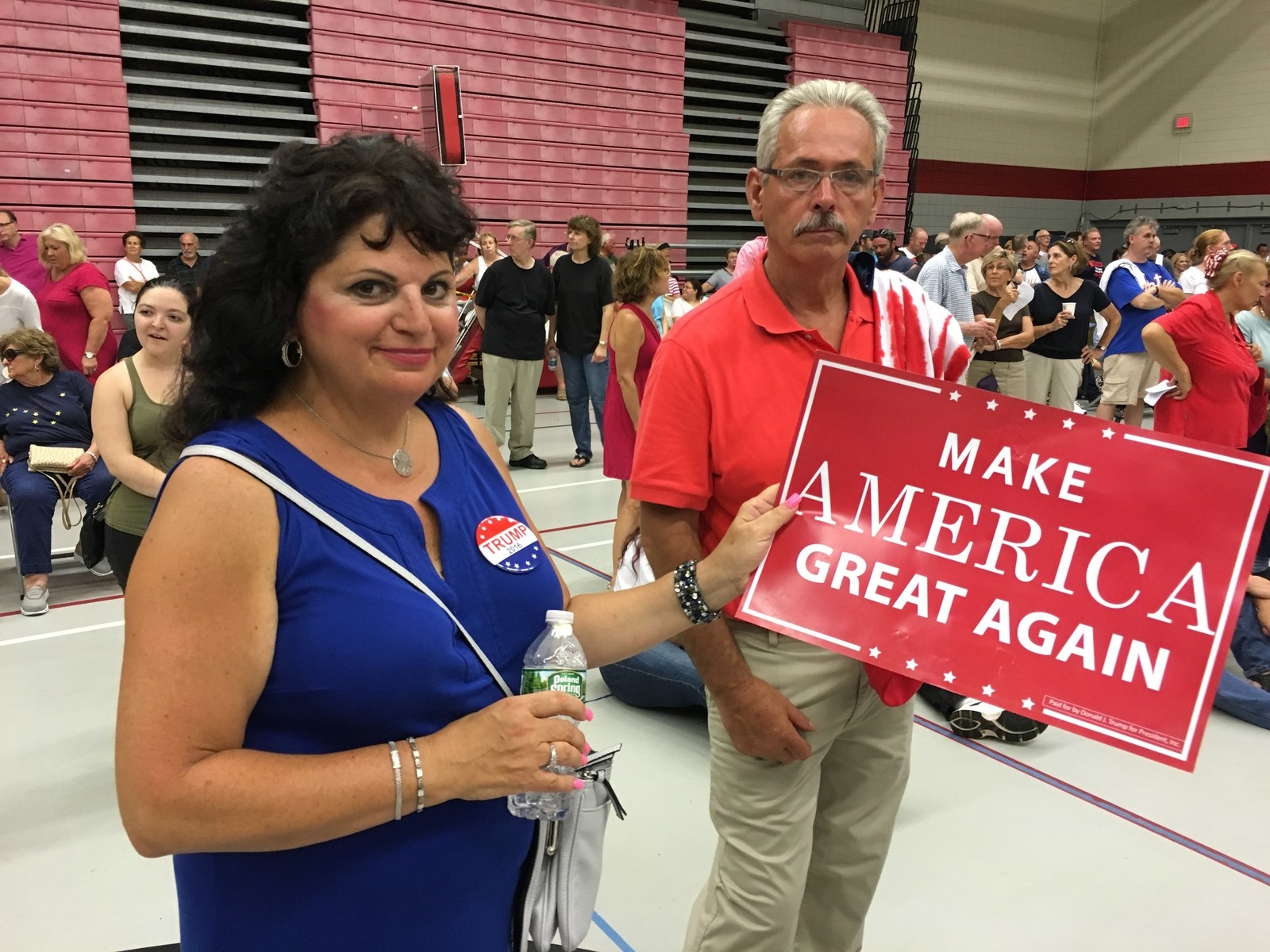 Sue Barney, of Waterbury, agreed.

"He needs to talk about what people care about," she said. "Cutting taxes, immigration. He's got to calm down."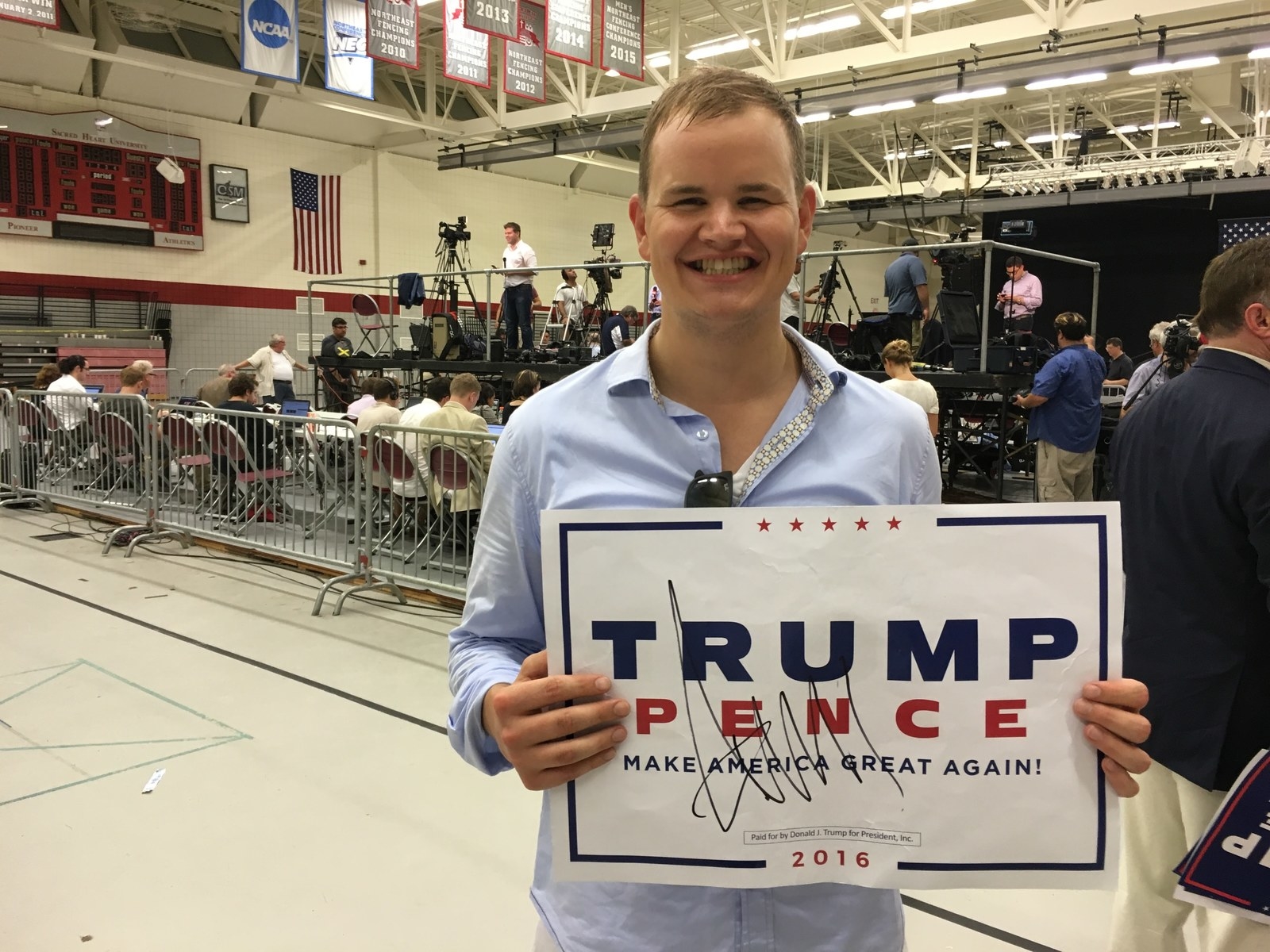 Jeff Goolsby — who drove to the rally from New York and left with an autographed campaign sign — said that while he expects Trump to win in the fall, it will be a long and hard battle that will rely on mobilizing Republicans and first time voters alike.
"You have to get those guys out," he said, when asked what the candidate should do next. "And Trump has to have appeal across the board."
And one of the keys to doing that: "Decorum."
"I think that's something he could work on a little bit," Goolsby said.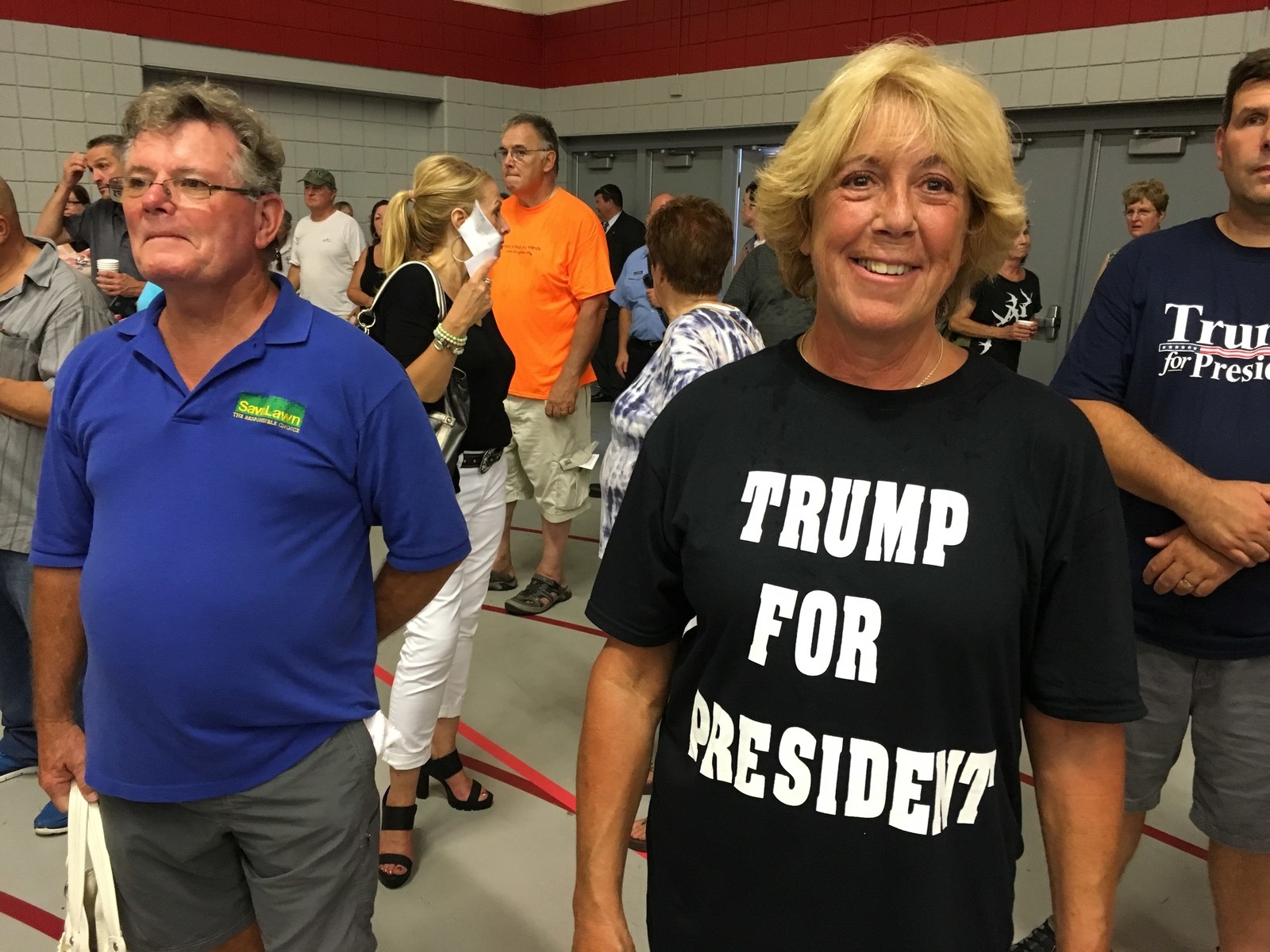 But not everyone who spoke with BuzzFeed News wanted Trump to change. Mary Ellen, of Milford, acknowledged Trump's propensity to make inflammatory statements, but added that he should "stay true to himself" and continue holding rallies for supporters.
Still, the vast majority of the rally attendees, when asked how the candidate could buoy his campaign and defeat Clinton, quickly brought up the need focus on issues and not create controversy.
"He needs to give us a few more details on a few more things," Jack Piccolo, of Stratford, said. "For instance, the Mexican border. I think Donald should start talking about drug impact."
"I'd tell him to count to 10 before he talks," Judi Duffy, of Milford, said.
"I'd like to see him control himself more," Donald Miller, of Stamford, said.

Though a majority of supporters said they plan to vote for Trump, and had not been deterred by the candidate's most recent controversies, many pointed to his comments as a liability for luring moderate and left-leaning voters. And though most said they were drawn to Trump's willingness to say whatever he wants, many also seemed ready for the candidate to make some changes.
"Stop the Hillary bashing," John Conroy, of Gilford, New Hampshire, said. "And I'd like to know more specifics."