Trump Supporters Unsure If New Clinton Email Controversy Will Help Him Win
The Republican candidate's supporters at two rallies Saturday said the FBI's latest investigation into Hillary Clinton's emails confirmed their suspicions about her — but may not actually sway the election.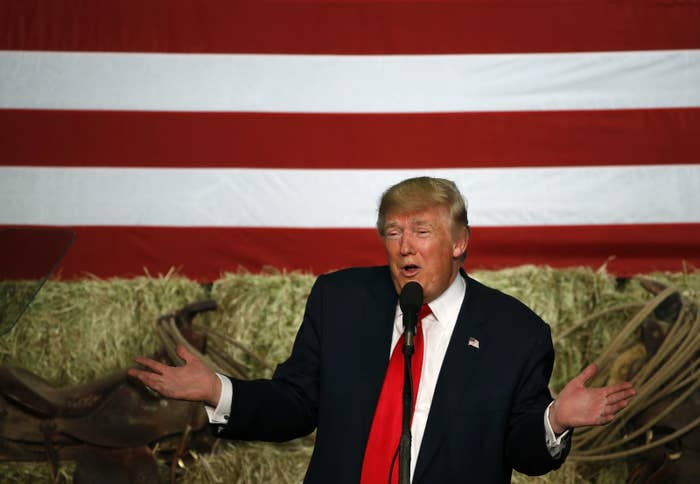 Donald Trump's supporters cheered, chanted, and called for Hillary Clinton's imprisonment Saturday, but in private conversations many also wondered if the latest twist her long running email scandal would really have much impact on the election.

Trump held two rallies Saturday — one in Golden, outside of Denver, and another in downtown Phoenix — on the heels of FBI director James Comey's Friday announcement that his agency was looking into newly discovered emails. Comey offered little additional information, but said the emails were pertinent to the investigation into Clinton's use of a private server while serving as Secretary of State.
Clinton's emails have been a keystone of Trump's campaign. In Phoenix Saturday afternoon, Jeff MacMillan, of Tempe, Arizona, told BuzzFeed News that Friday's revelations should sway the election. He was not, however, actually convinced it would.
"It should have an impact," he said, "but the media is corrupt."
MacMillan — who attended the rally in a shirt that read "Ask me about Hillary's server" — pointed to what he said were past of examples of media bias, including coverage of Clinton's connections to controversial-but-long-dead community organizer Saul Alinsky, as well as the revelations of Wikileaks.
"Right off the bat they downplay it," he said, adding that if the FBI's investigation doesn't sway voters, it'll be due to the press.

Other Trump supporters offered different reasons the controversy might not impact the election. In Golden, Gant Williams noted that the Clinton's have a history of surviving scandals.

"I don't think it will affect this," he told BuzzFeed News, pointing out that both Bill and Hillary Clinton have successfully navigated career-ending scandals their entire political lives. "They have such a history of burying these things … they're Teflon."
In Phoenix, Jim Kasierski of Oro Valley, Arizona, suggested that most people have already made up their minds and there simply wasn't enough time left.
"It's all locked down," the Vietnam veteran and erstwhile Kasich supporter told BuzzFeed News. "I think it's too late."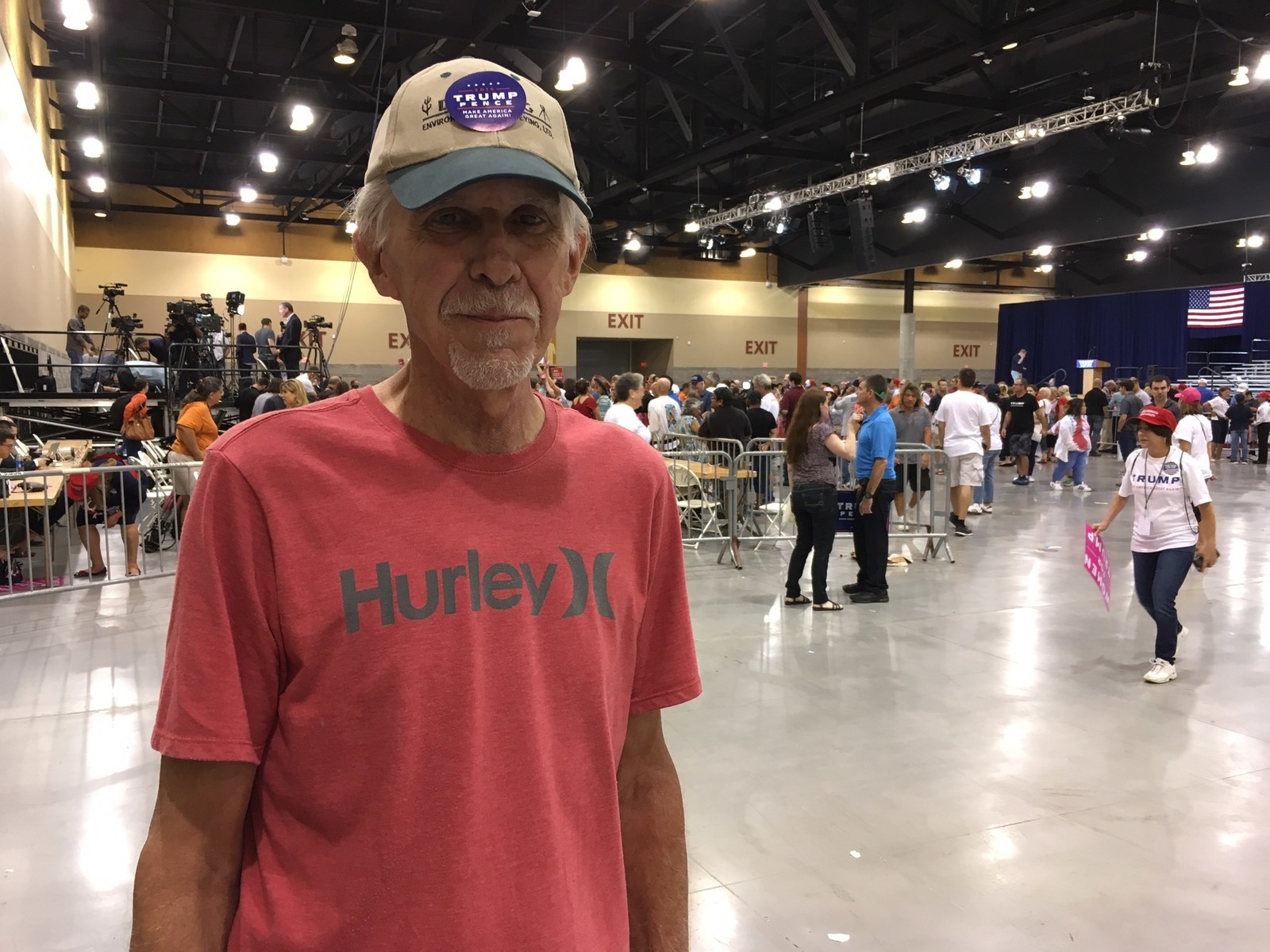 Timing was a recurring theme Saturday, and many agreed it was in short supply. At Trump's Colorado rally, for example, Justin Mantor pointed out that early voting is already underway and many ballots have already been cast.

"I don't know if it will give him the push to win," Mantor said of the email scandal. "It will definitely move the polls."
Mantor did, however, have some advice for Trump: Don't overplay your hand.
"He shouldn't talk about it that much" and instead let the scandal do its own damage to the Democratic nominee, Mantor said.
Walter Meacham, of Phoenix, also mentioned timing and explained that he didn't envision the email scandal turning the election in Trump's favor by Nov. 8. He told BuzzFeed News that the best outcome he could imagine was the investigation resulting in criminal charges and Clinton being removed from office. When asked if that meant he thought Clinton was going to win, he hedged.
"I hope not!" he said.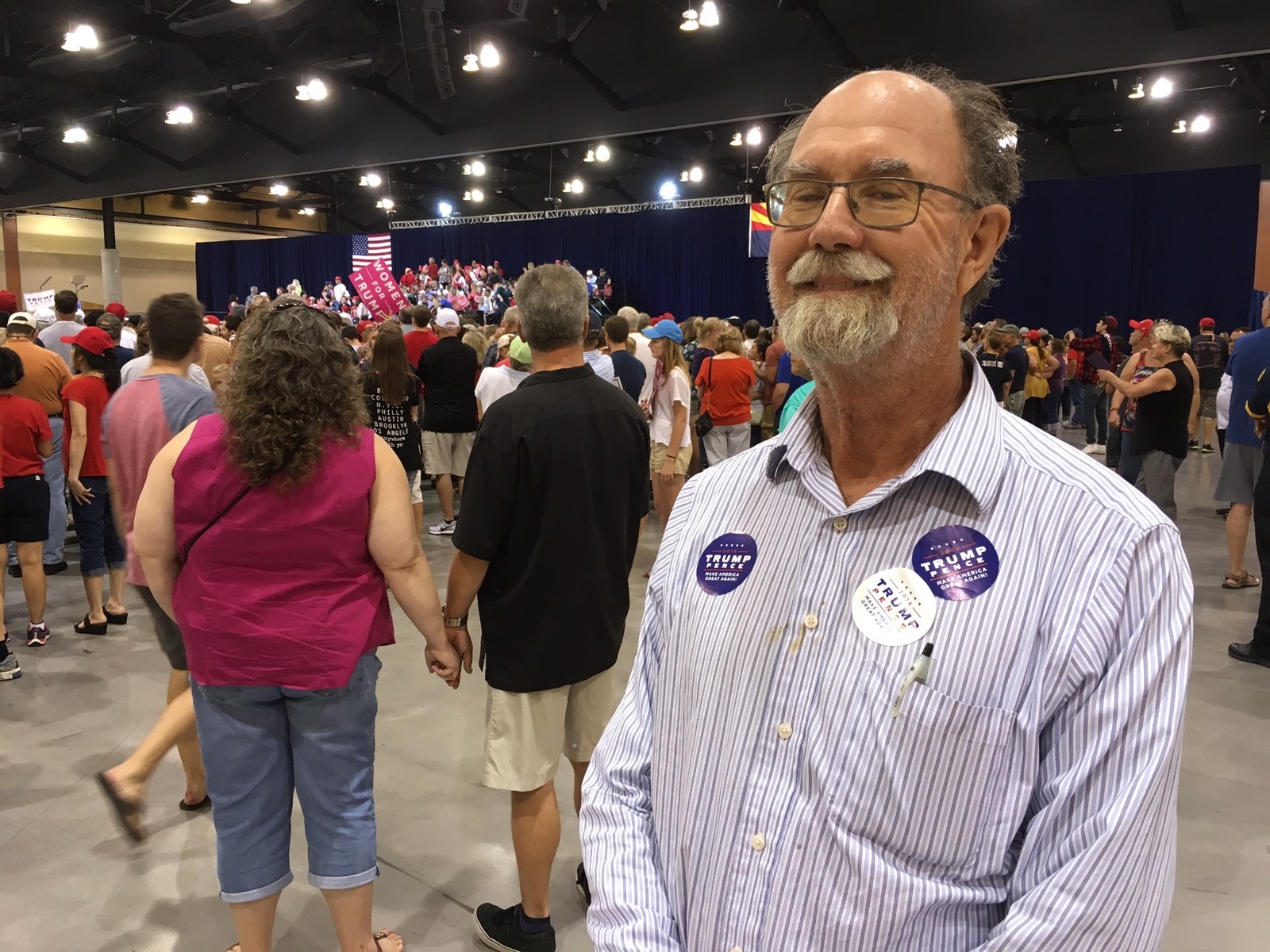 Still, some Trump supporters were cautiously optimistic that the FBI investigation would at least do something for their candidate. Betty Bitterman, of Scottsdale, Arizona, told BuzzFeed News it was "hard to know" how people would respond, but that it could swing "the independents, the people who haven't made up their minds."

However, Bitterman's sister, Sheila Bitterman, quickly interjected, saying "I'm sure Hillary has something in her bag of tricks" to counter the scandal. Both women then nodded in agreement.
In Colorado, Tonya Elder was more hopeful about her candidate's prospects, saying of the scandal, "I think it's going to have an effect. I really do."
And a rally goer who would only give his name as "R" said the investigation is more evidence of corruption — another recurring theme during numerous conversations between Trump supporters and BuzzFeed News. He added that it will almost certainly have an impact.
"I've been a Democrat all my life," he said. "But I'm tired of all this. Enough is enough."
Jim Dalrymple reported from Phoenix; John Stanton reported from Golden.