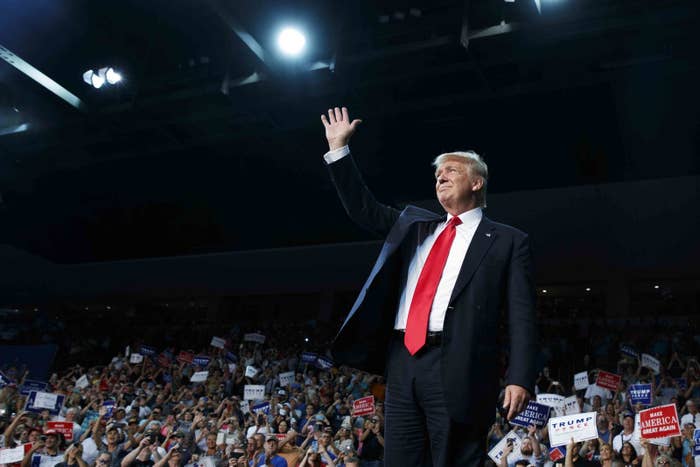 Donald Trump has launched a campaign initiative seeking volunteer "observers" to prevent his Democratic rival Hillary Clinton from "rigging" the November presidential election.
"Help Me Stop Crooked Hillary From Rigging This Election!" an apparently new page on the Republican candidate's official website says. "Please fill out this form to receive more information about becoming a volunteer Trump Election Observer."
The form collects users' contact information, then directs them to a donations form. Those who sign up also receive an email promising that "we are going to do everything we are legally allowed to do to stop crooked Hillary from rigging this election."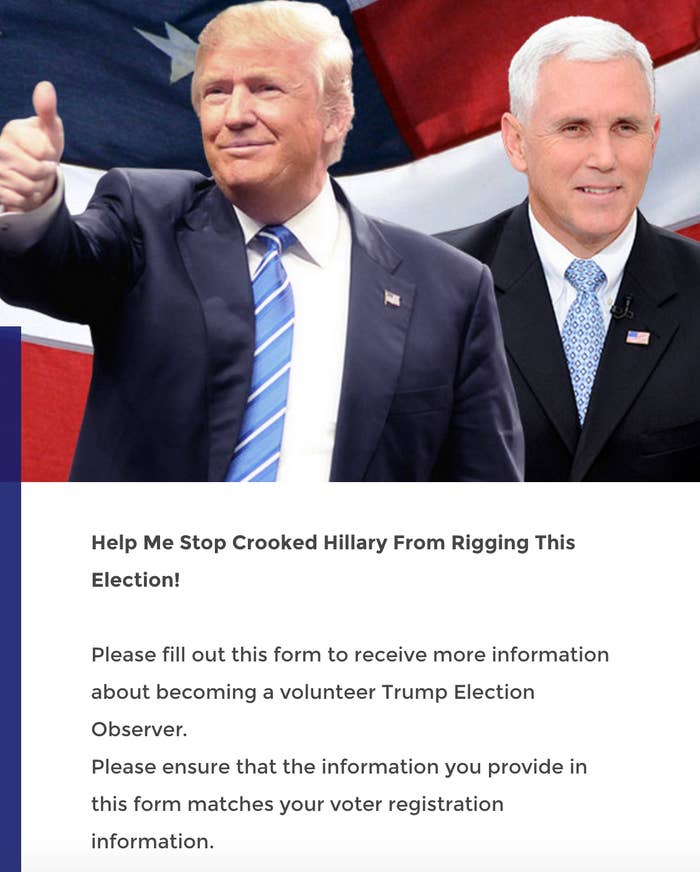 It was not immediately clear when the page launched, but it began drawing attention late Friday.

Earlier Friday, Trump repeatedly told a crowd gathered at a Pennsylvania rally that he would only lose the state to Clinton if "cheating goes on." He also called on his supporters to "go down to certain areas" and "make sure other people don't come in and vote five times."
The Trump campaign webpage calling for "observers" appears to be the first and most significant move toward formally organizing the candidate's supporters around an idea — cheating and rigged elections — that has becoming an increasingly prominent part of his stump speech. However, it was not clear what the campaign would have the volunteers to do beyond making donations.
The Trump campaign did not immediately respond to a BuzzFeed News request for additional comment.