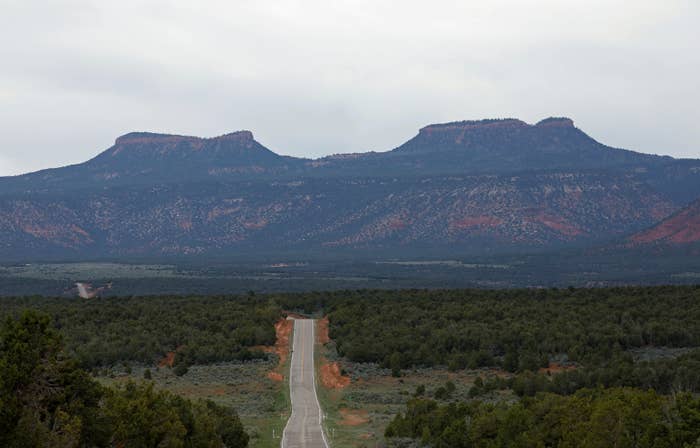 President Trump reportedly plans to shrink two national monuments in Utah, delivering a major victory to some westerners but enraging conservationists who have vowed to battle the White House in court.

Utah Sen. Orrin Hatch said Friday that the president called him to say he would shrink Bears Ears National Monument and Grand Staircase Escalante National Monument, the Associated Press reported. Hatch's office did not respond to BuzzFeed News' request for comment Friday.
However, Hatch told the AP he was "incredibly grateful" for Trump's call, adding that he believes there is a better way to protect important landscapes than through monument creation.

The White House also did not respond to a request for comment Friday, though in a news conference press secretary Sarah Huckabee Sanders said Trump would be traveling to Utah in December and "we will be releasing more details at that point."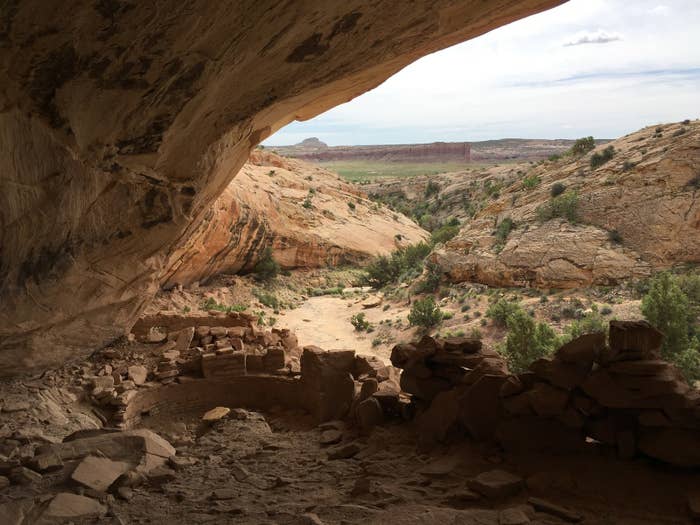 National monuments have become the subject of bitter political feuding in recent years, with many rural communities and conservative western lawmakers arguing they come with regulations that sap local economies. In Utah, the 1996 creation of Grand Staircase Escalante was a turning point, and the debate reached a fever pitch — with repeated volleys of harshly-word statements, lawsuit threats, and demonstrations — in the final days of Obama's presidents as he designated Bears Ears.

At issue is a fundamental question about how to use vast swaths of publicly owned land, most of which is in the West. Many conservatives advocate for what is known as "multiple use" — essentially using public lands for things like ranching and mining, as well as recreation and conservation.
However, many conservationists have argued that public lands, along with the ecosystems and historical sites they include, need careful protection. As a result, recent years have seen numerous environmental groups — and in the case of Bears Ears, a coalition of Native America tribes — coming out in favor of national monuments.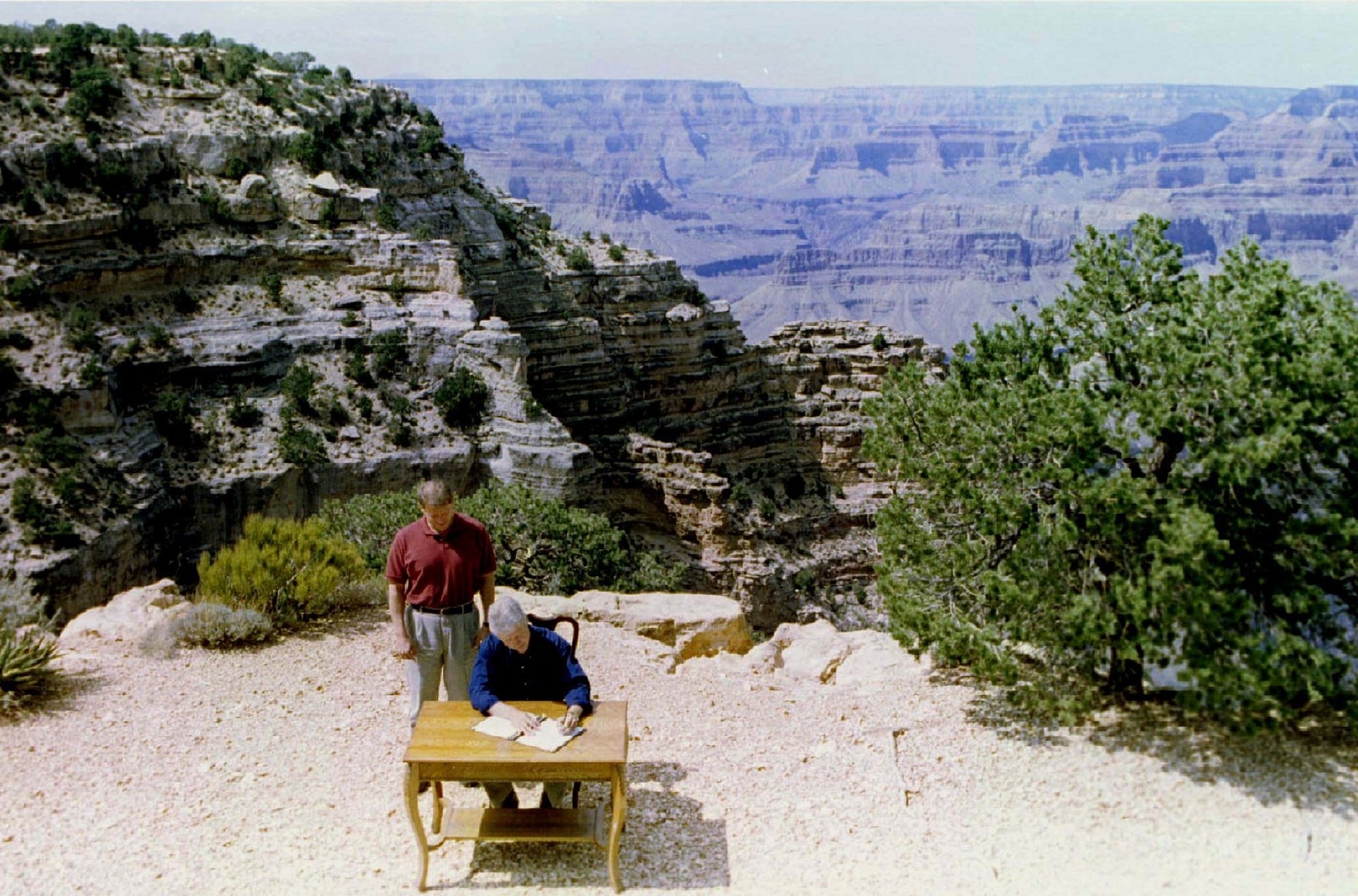 It was in this context that, in April, Trump ordered Interior Sec. Ryan Zinke to review all large national monuments created since 1996. The review wrapped up in August with recommendations to modify a handful of the park-like preserves, including Bears Ears and reportedly Grand Staircase Escalante.

Those recommendations were welcomed by western lawmakers who had fought against recent monument designations, and who have explored ways to curtail presidential authority to create monuments in the first place.
"I am encouraged by the recommendations to revise previous designations that were inconsistent with the law and outside the Act's size limitations," Rep. Rob Bishop, a Utah Republican, said in August.
Rep. Chris Stewart, who represents the district where Grand Staircase Escalante is located and who opposed the creation of Bears Ears, on Friday praised Zinke's review and said that he is "very excited about what's in store for Utah." Stewart also said he spoke with Trump multiple times this week and praised the president as someone who "listens to the federal delegation and locally elected officials and who has the courage to make necessary change."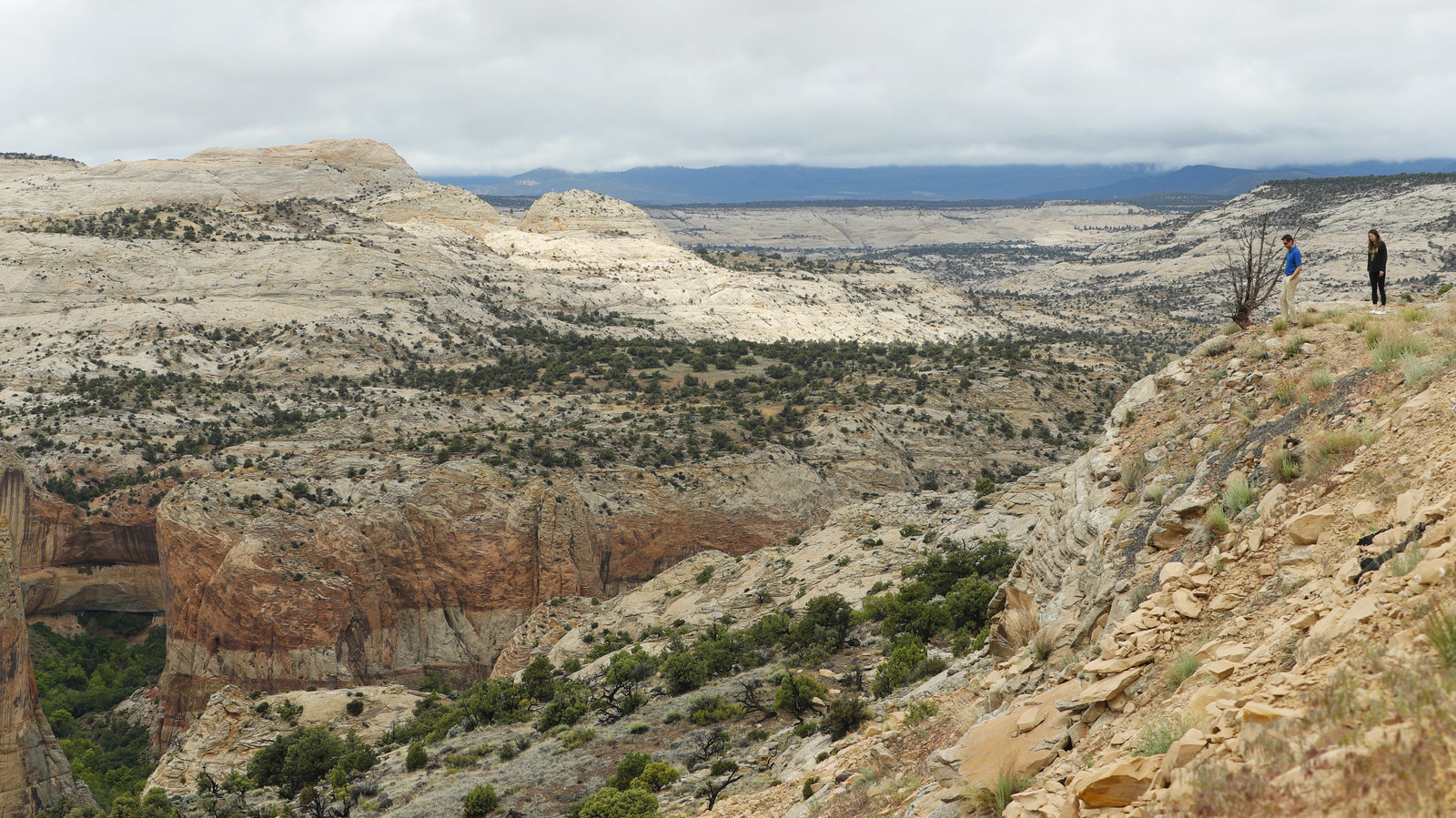 But environmental groups vowed to fight any modifications in court, and reiterated that threat Friday.
"This foolish attempt to erase protections for Bears Ears — or any other national monument — will meet immediate legal challenges, and it is destined to fail in court," Greg Zimmerman, the deputy director for the Center for Western Priorities, said Friday in a statement.

Zimmerman added that Trump "will stop at nothing to sell out America's parks and public lands."
Others condemning potential modifications to Bears Ears and Grand Staircase Escalante Friday included the Natural Resources Defense Council, Earthjustice, the Escalante and Boulder Utah Chamber of Commerce, the League of Conservation Voters, and Arizona Rep. Raúl Grijalva, who in a statement described shrinking the monuments as "illegal, unpopular, and unwise."
The Wilderness Society also slammed the White House Friday. In a statement Jamie Williams, president of the society, said that Trump "continues to move down a path that puts the future of America's treasured lands at risk."
"Any efforts to take away protections for America's lands and waters will be met by deep opposition and with the law on our side," Williams added.