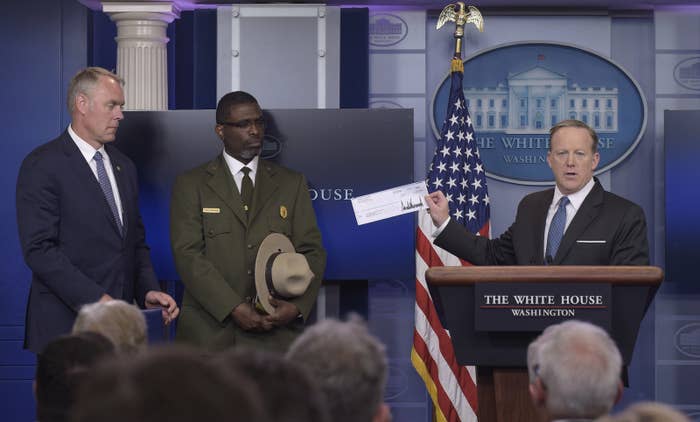 President Trump on Monday donated his first-quarter salary to the National Park Service, delivering on a promise he made last year to give away his salary as chief executive.

Trump's donation to the NPS amounted to $78,333.32, which represents his salary since taking office in January. White House Press Secretary Sean Spicer announced the donation during a news conference, during which he displayed the check from Trump.
Interior Secretary Ryan Zinke also appeared at the news conference and said the money would be spent supporting "infrastructure on our nation's battlefields."

"We're about $229 million behind in deferred maintenance on our battlefields alone, and that's on our 25 national battlefields," Zinke said.
In an email to BuzzFeed News, the Interior Department said the money would go toward a maintenance backlog that includes projects ranging from "roads and bridges, to sewer and water systems, to lodges and bathrooms."
The White House did immediately responded to requests for additional details.
Monday's donation delivered on a promise Trump made both during and after his presidential campaign to donate his constitutionally mandated salary, which is currently $400,000 a year.
"No, I'm not gonna take the salary," he told 60 Minutes in November. "I'm not taking it."

The money did little to win over Trump's critics. In a statement, the Sierra Club noted that the president has "proposed slashing the Department of the Interior's budget by 12%, which includes the National Park Service."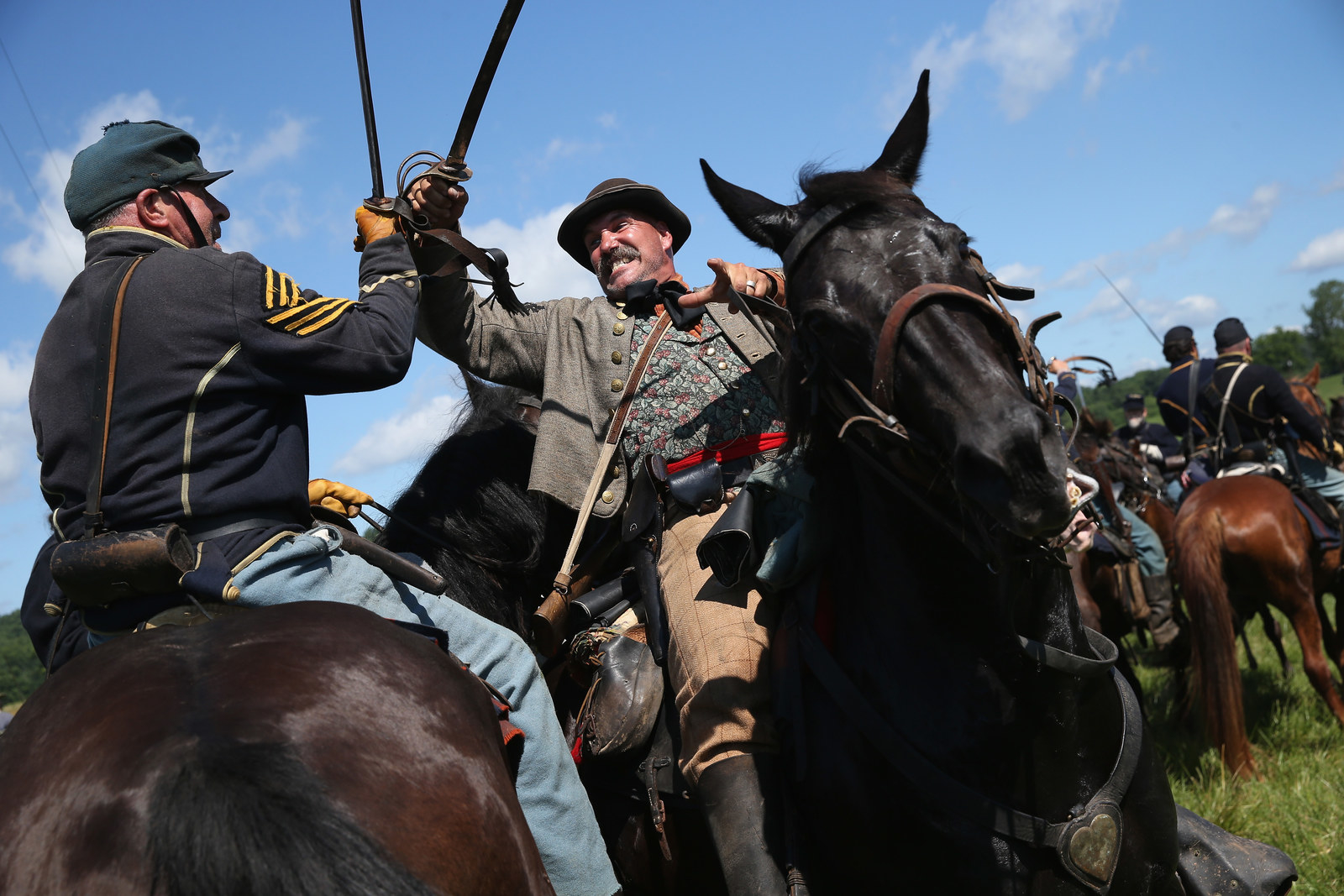 "If Donald Trump is actually interested in helping our parks, he should stop trying to slash their budgets to historically low levels," Executive Director Michael Brune said. "This publicity stunt is a sad consolation prize as Trump tries to stifle America's best idea."
The donation—and criticism—underscores current controversies surrounding the use and maintenance of public lands. Trump promised during his campaign to roll back environmental regulations, for example, including those surrounding the mining of public land. During Monday's news conference, Zinke said the administration had succeeded on that front.
"We also stopped the war on coal by continuing the coal leasing program," he said, later arguing that coal production makes the US more secure and less reliant on foreign energy.
The Sierra Club also criticized the president's coal policy Monday, saying that it "could only deepen our dependence on fuels that pollute our air, water and climate while making our kids sicker."
However, neither Zinke nor Trump have indicated how they plan to deal with the myriad of other public lands issues that have roiled western states in recent years. Chief among those issues are President Obama's national monument designations — particularly Bears Ears National Monument in Utah — which some conservatives want Trump to rescind.
Zinke has not said how he plans to handle that question, but did stress access to public lands Monday and said that he gets "inspiration from Teddy Roosevelt" — who signed the law letting presidents create national monuments in the first place.