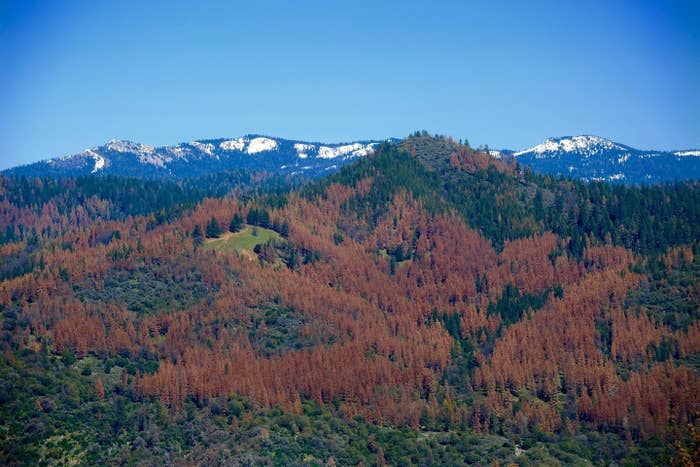 A lethal combination of drought, hot weather, and invasive bark beetles has now killed off more than 102 million trees in California's forests over the past six years, raising alarm over the potential for more massive wildfires.
The results of a new aerial survey announced Friday mark a dramatic leap from earlier this year, when authorities had identified an "unprecedented" 66 million dead trees, according to the Department of Agriculture.
In 2016 alone, 62 million dead trees were identified. And millions more are weakened and expected to die in the coming months and years, officials warned.
The crippling drought is now in its sixth year, and though Northern California has seen some recent improvement, nearly 88% of the state is still suffering from some level of abnormal dryness. More than a fifth of California is also currently experiencing the most extreme level of drought.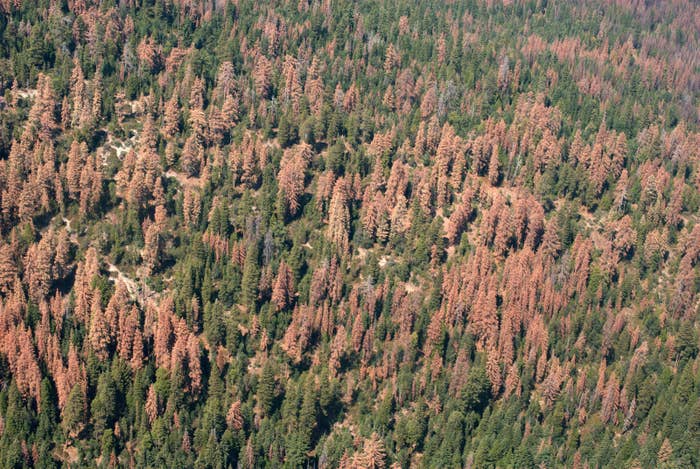 The drought is affecting the trees on multiple fronts. Stephanie Gomes, a US Forest Service spokeswoman, told BuzzFeed News that some of the trees are simply dying from lack of water. Others, she said, have been weakened by the drought and can't fight off bark beetles.
"When the bark beetles come, the trees put out pitch," Gomes said of a tree's natural beetle-repelling process. "But because of the drought, they don't have enough water to do that. And so the beetles are overcoming the trees."
Gomes added that the dead trees are spread out across state, federal, and private land.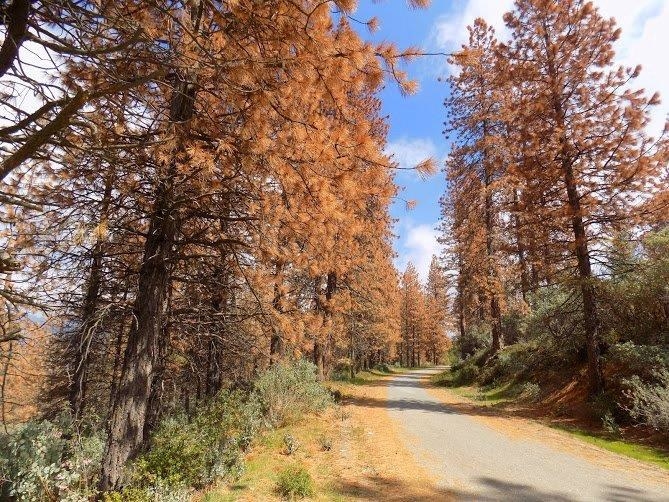 The impacts of dead forests are wide ranging. One of the most immediate and dire consequences is that the Forest Service is having to spend money at brush fires that burn more easily through the dead forests. Last year, for example, the agency spent more than half its budget fighting blazes, and in a statement Friday, Agriculture Secretary Tom Vilsack said officials are hampered by a "broken" budget system.

"Unfortunately, the way wildfire is funded in our agency is we have to pull from other programs as these wildfires get more expensive and the seasons get longer," Gomes said. "We don't get extra money. So we've pulled from programs that could help restore the forests."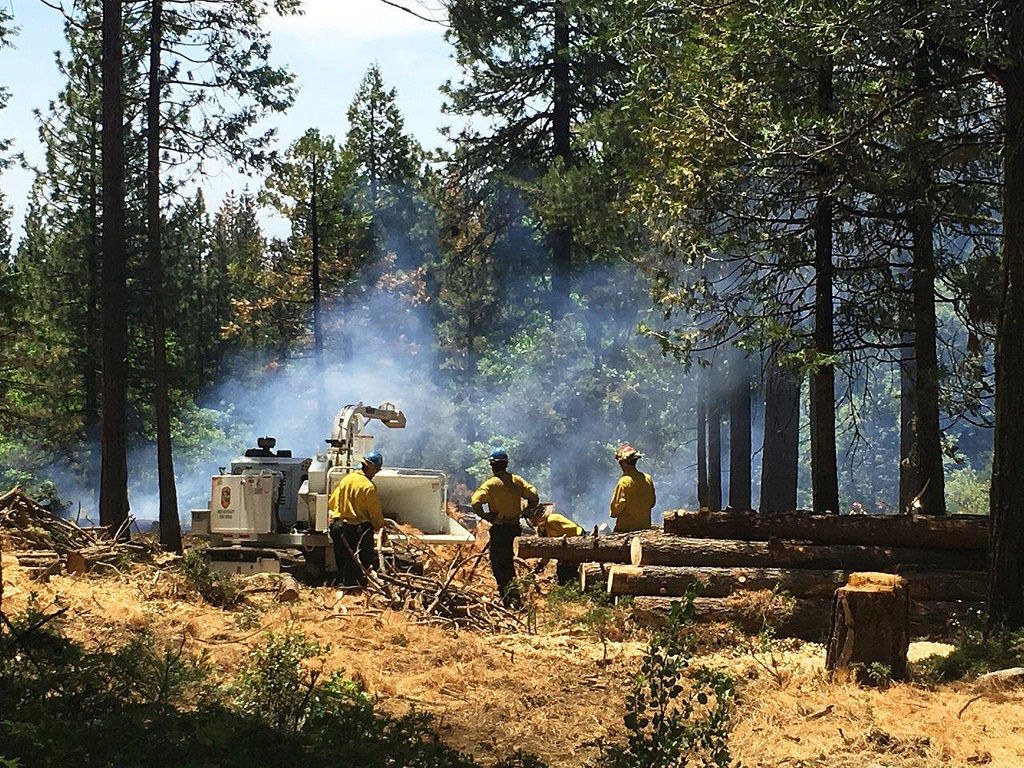 Dying forests also affect watersheds. According to Gomes, trees help retain snow and filter water that eventually makes its way down to California's urban areas, including San Francisco and Los Angeles. When the trees die off, everyone downstream gets less water.

The current die-off remains "unprecedented," Gomes added, so the extent of its impact on ecosystems still aren't fully known. However, Gomes said it's already clear that some of these changes are here to say.
"As the lower elevations dry and warm, something's going to replace the trees," she said. "But it may not look like the forest that we're used to."