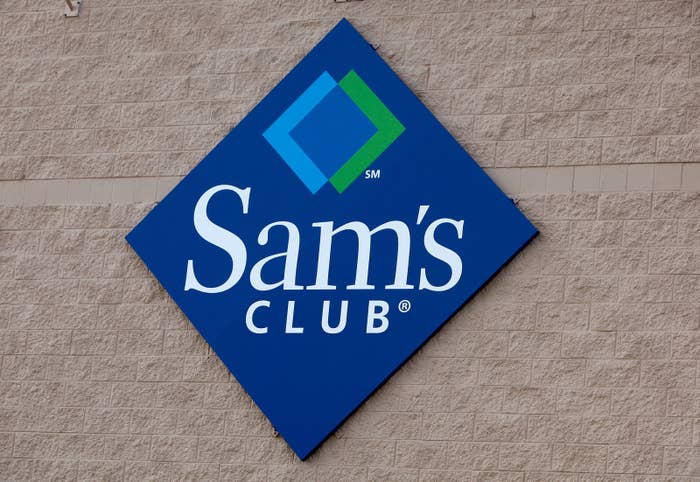 A transgender woman alleges in a lawsuit filed Wednesday that her coworkers at Sam's Club called her "it" and "thing" before her manager cooked up reasons to illegally fire her.
The federal discrimination complaint, filed Wednesday, details years of alleged harassment against 46-year-old Charlene Bost, who in 2004 began working at a Sam's Club store in Kannapolis, North Carolina. Bost had not yet transitioned when she was hired, and according the lawsuit, was recognized as an "exemplary employee" and promoted during her first years at the company.
In 2008, Bost was already living as a woman in her personal life and gradually began expressing her female gender identity more openly at work, the complaint states. She started wearing makeup, adopted a feminine hairstyle, and started wearing more feminine clothes. By 2010, she was wearing jewelry, perfume, and longer hair.
Some of Bost's coworkers were supportive, but others responded to her transition with harassment that escalated as her "gender expression gradually became more feminine," the lawsuit states. The harassment allegedly included employees calling Bost a "faggot," a "queen," "that shim," and "that thing with an attitude." The suit adds that employees also continued using Bost's former male name, and treated her "as a freak."
According to the lawsuit, managers at the store participated in the discrimination, including one who "openly referred to Ms. Bost as 'it' in talking to other Sam's Club employees."
"In addition, on multiple occasions, he initiated unwelcome physical contact with Ms. Bost — including deliberately bumping into her so he could feel her body against his, squeezing after her into small spaces so he could press against her and have an excuse to bump and/or touch her buttocks, and placing his hands on top of hers," the lawsuit adds.
Bost filed numerous complaints about the discrimination, but according to the lawsuit, Sam's Club treated each of the "complaints as a relatively trivial, isolated incident." She also allegedly suffered retaliation, with managers soliciting fake complaints from other employees about Bost's "supposedly 'disrespectful' attitude and demeanor."
The company fired Bost on March 17, 2015.
Walmart, which owns Sam's Club, told BuzzFeed News in a statement Wednesday that it "maintains a strong anti-discrimination policy" and supports "diversity and inclusion in our workforce." The company also said it disagrees with Bost's claims.
"Her termination was for performance reasons," the statement added.

The lawsuit seeks to require Sam's Club and Walmart to adopt policies providing equal opportunity for transgender employees. It also asks that the companies be barred from discriminating against transgender employees, and that they provide an undisclosed amount of compensation to Bost.