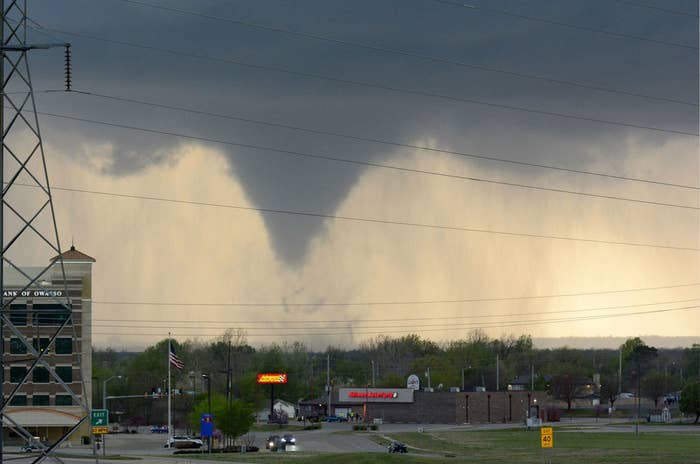 Severe storms on Wednesday spawned at least one tornado in northeastern Oklahoma, destroying buildings and injuring several people.
Tulsa city spokesperson Kim MacLeod told BuzzFeed News seven people were transported to area hospitals with weather-related injuries, one of them in critical condition.
MacLeod said all of the city's emergency responders, including police and firefighters, were activated to deal with the destruction and were en route to affected areas.
The storm formed a few miles north of downtown Tulsa, then moved northeast, National Weather Service meteorologist Karen Hatfield told BuzzFeed News.
Images from the area showed several collapsed homes, and others with their roofs ripped off or with broken windows.
It was unclear Wednesday night exactly how many tornadoes actually touched down, but Hatlfield said that preliminary reports indicated there was more than one.
An assessment to be performed Thursday will determine both the number and the strength of the tornadoes.
Hatfield said the storm also damaged a number of under construction homes in a new subdivision.
A tornado also damaged a church, knocked down power lines, and left thousands without electricity, according to KOTV.
The storms prompted the National Weather Service to issue tornado warnings for multiple Oklahoma counties.
Video captured at Tulsa International Airport shows a tornado spinning to the north of a runway.
According to Hatfield, the Tulsa area experienced a similar storm and series of tornadoes almost exactly a year ago.
"Tornadoes of this nature are not uncommon here," she added.