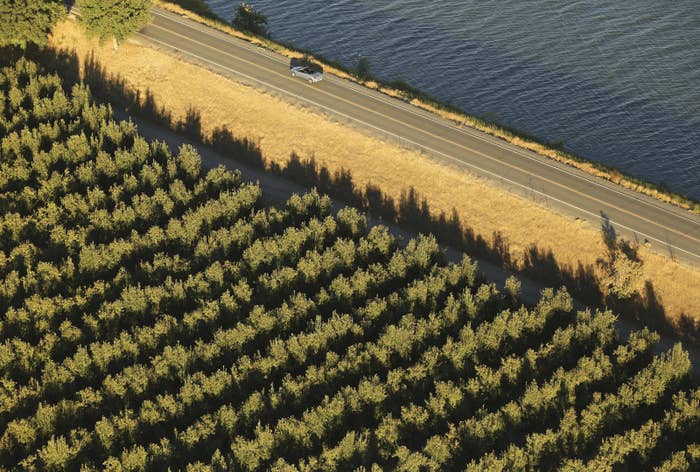 Five years of crushing drought has turned water into one of the most contentious issues facing California. And now, a plan to divert millions of gallons of water away from cities and agriculture is promising to make the state's water wars even more explosive.

The battle surrounds fresh water flowing down the San Joaquin River, a major waterway that runs through California's Central Valley, before reaching the San Francisco Bay. Right now, 20% or less of the river water is allowed to flow unimpaired into the ocean. The rest is dammed, stored, and diverted for use by people in farms and cities.
On Thursday, however, the State Water Resources Control Board — the regulators who oversee California's complicated water system — rolled out a plan that would mandate 40% of the water in the river flow to the ocean, doubling the current rate. The reasoning: allowing more water to flow out will help bolster threatened fish populations, including salmon and steelhead.
The proposal, while not finalized yet, is sparking outrage in the Central Valley.
"It's just so preposterous," said Deidre Kelsey, a Merced County supervisor. "It can't work. Unless everybody picks and moves out of the valley."
Merced County is one of several largely rural counties in central California that largely survives on its access to water. In an interview with BuzzFeed News late Thursday, Kelsey said she was "kind of aghast" and called the plan "not sensible in the least."
The problems, Kelsey argued, are complex and far ranging. Sending more water into the ocean leaves farmers and communities with less, of course, but it also means ground water reserves don't get refilled as often, which otherwise happens when the water people use seeps into subterranean aquifers. A reduction, Kelsey said, consequently hits the region on two fronts.
"I don't think that this would have happened had we been a more urban part of California," she added. "We're not the Bay Area. We're not LA. We're easy pickings."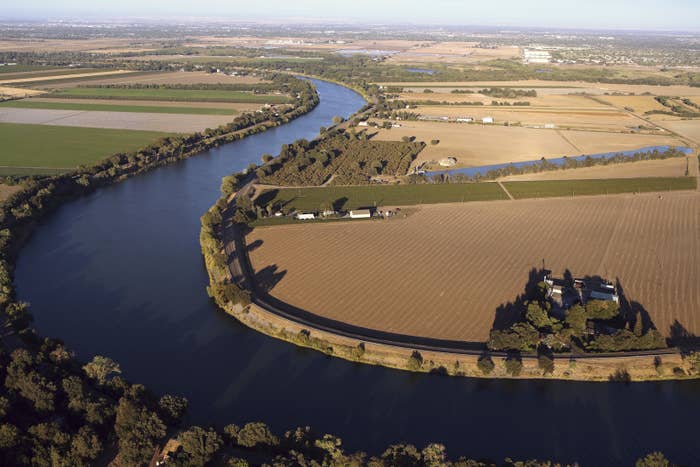 Daron McDaniel, another Merced County supervisor, said ground water reserves are already dangerously low, causing certain parts of the county to literally sink. Like Kelsey, he also blasted the proposal to send more water out to sea.

"It's killing the valley," he said. "It's very frustrating for us who are living here at ground zero."
The anger is widespread and local officials throughout the region have condemned the proposal. California assemblyman Adam Gray, for example, described it as an "economic death sentence," and Jake Wenger of the Modesto Irrigation District told KQED the move amounts to "an all out assault" on the community.
But not everyone is up in arms. In a statement Wednesday, Golden Gate Salmon Association executive director John McManus called the move "a historic step to right a wrong." McManus characterized the proposal as "leaving a bit more water" in the river, and said California has long been diverting too much water for human consumption.
"California was a natural paradise until we killed much of it by unwise development and the extreme water diversions on the San Joaquin River and its tributaries are prime evidence," McManus said.
Other conservationists said the new proposal doesn't go far enough and argued even more water should be sent downstream. In a post Wednesday, Doug Obegi of the Natural Resources Defense Council, wrote that the proposal "falls short of what the science shows is needed to protect and restore the health of these rivers and their native salmon."
"Depriving these rivers of the flows that the science says is necessary to keep them healthy is not a 'balanced' approach," Obegi added, "it is simply a continuing failure to grapple with our over-allocated system."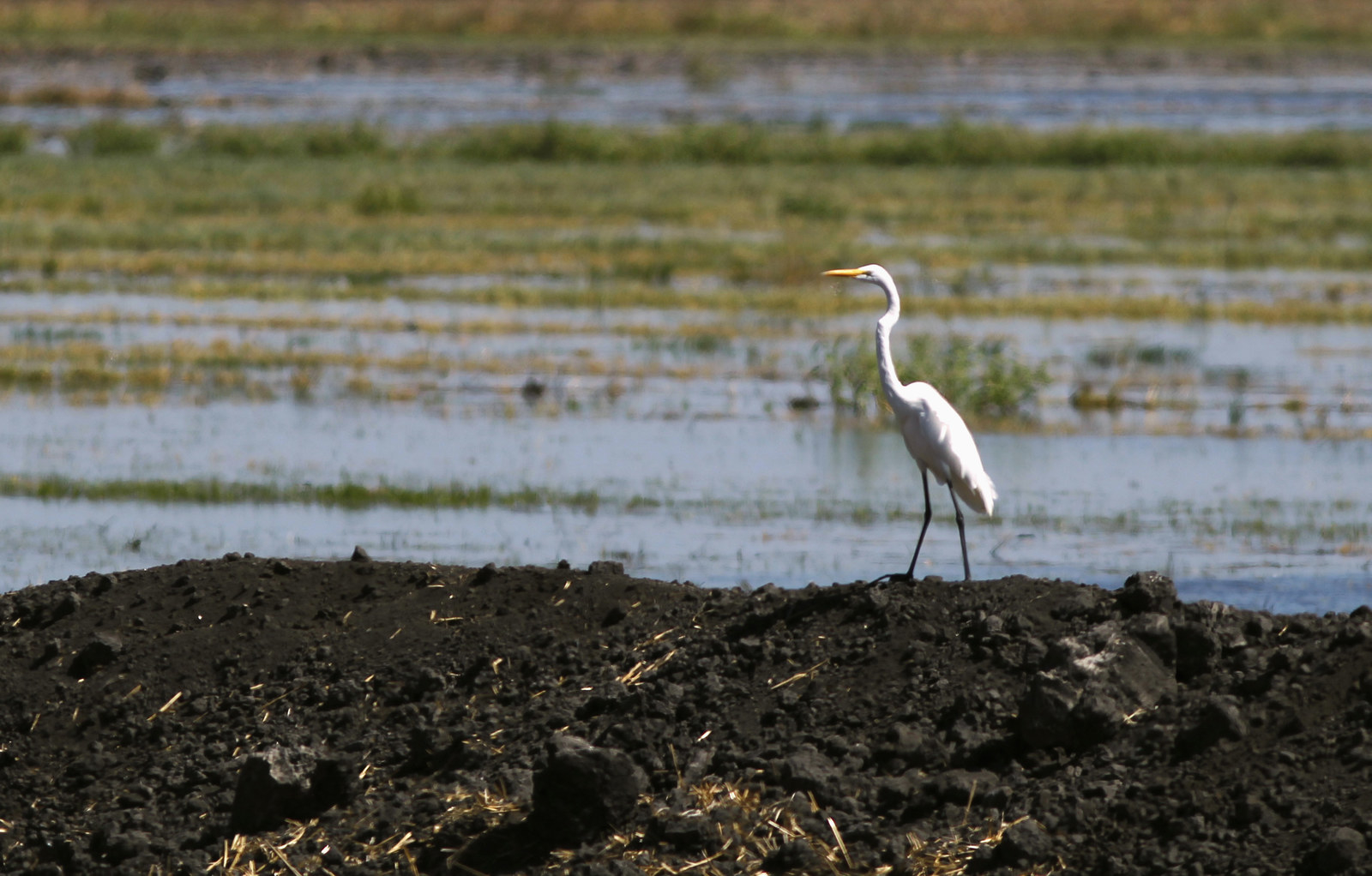 The two sides disagree not just on how the water should be diverted, but on whether increasing the flow in the river will even help the fish in the first place. According to McManus, damming the river already drove one fish species to extinction and sending more water down river will provide "a chance to at least save some of the salmon that still survive."

State Water Resources Control Board spokesman Tim Moran told BuzzFeed News "science says to ideally help the fish it'd be 60%" unimpaired flows, but said regulators chose a lower number — the agency describes 40% as a "starting point," and also recommends a range between 30% and 50% — as a compromise.

"We know that its going to hurt but we're searching for a balance," he said.
All the local officials who spoke with BuzzFeed News, however, rejected the argument that increased flows will actually help, saying instead that the fish are threatened by other factors such as predators.
"We know the unimpaired flows aren't working to help out the salmon, we know it's a predation issue," McDaniel argued. "We can't just continue to send water down the river hoping it's going to work, because we know it's not going to work."
McManus countered that predators are able to pick juvenile fish off more easily when flows are low, and that increasing the water in the river would help address that problem as well.
Whatever happens, the brewing fight will have far-reaching affects. Stanislaus County Supervisor Terry Withrow told BuzzFeed News the plan could affect thousands of jobs and force growers to leave more than 200,000 acres of farmland unplanted. He also estimated the costs to the region at half a billion dollars.
"Its going to be devastating," he said.
The consequences will be far ranging, impacting food supplies and prices far beyond California, Withrow said.
"People don't appreciate where the food comes from here," he said. "We feed the world."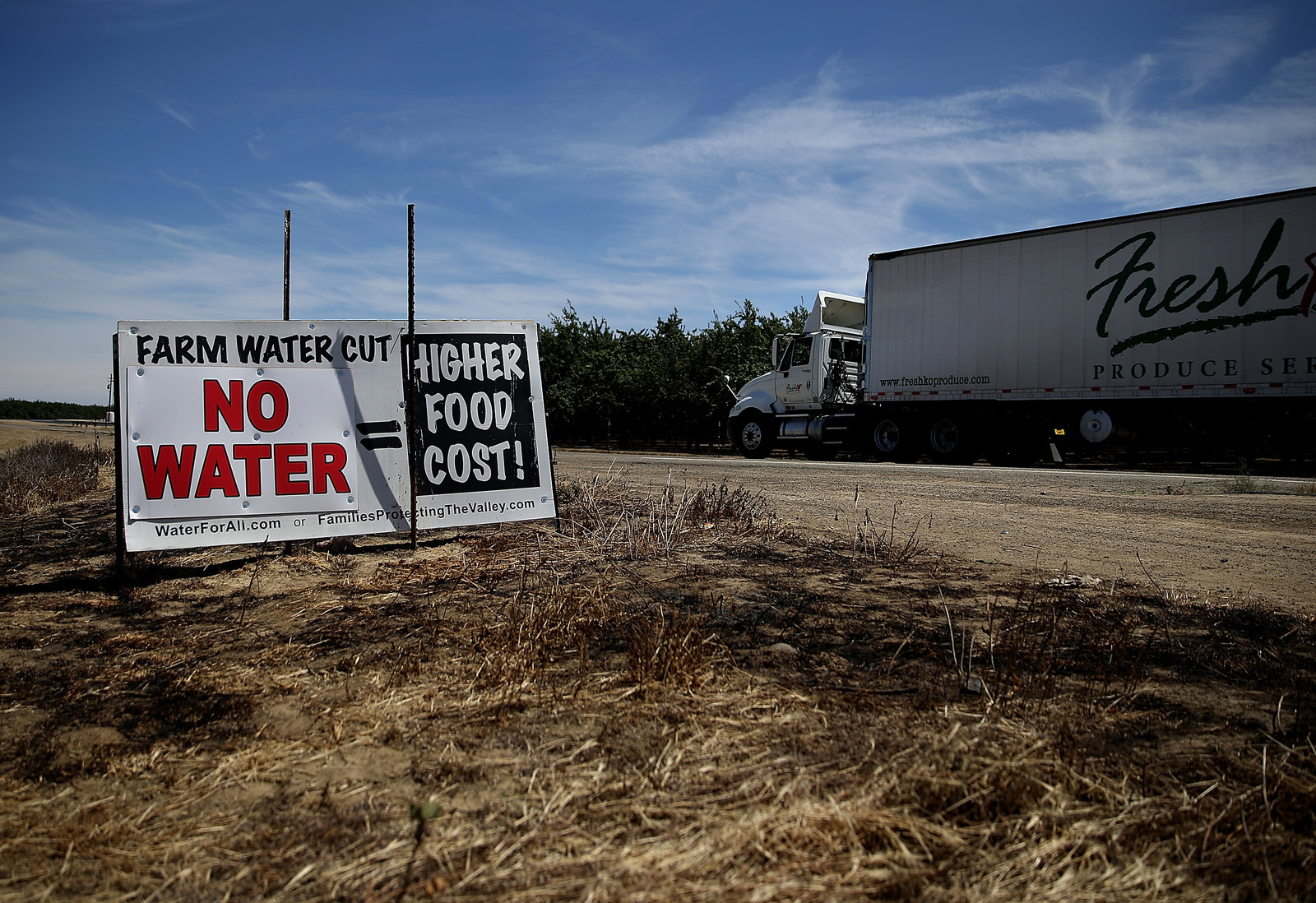 The California Farm Bureau Federation seconded Withrow's take in a statement to BuzzFeed News, saying 240,000 acres could be fallowed. The economic impacts could be far reaching as well, the CFBF added.

"Forcing farmland to be fallowed—as this proposal would surely do—degrades the unique environmental resource represented by California farmland, and will hurt people and the economy throughout the region and state," CFBF President Paul Wenger said.
McManus agreed that changing the flows will have an economic impact, but said years of bad decisions and poor planning have given rise to "communities and economies and industries have all evolved to take advantage of relaxed water regulation."
"Through poor choices through recent history, I would argue that too much water was basically given away," he said.
A final decision on the plan won't come until next year, after a months-long public comment period. Moran said that his agency will hold public meetings and then make a final decision based on the input it receives. And if fish populations recover, more water might be set aside for human use.
"Ideally they'll respond very well," Moran said of the fish, "and we won't have to increase flows. But who knows."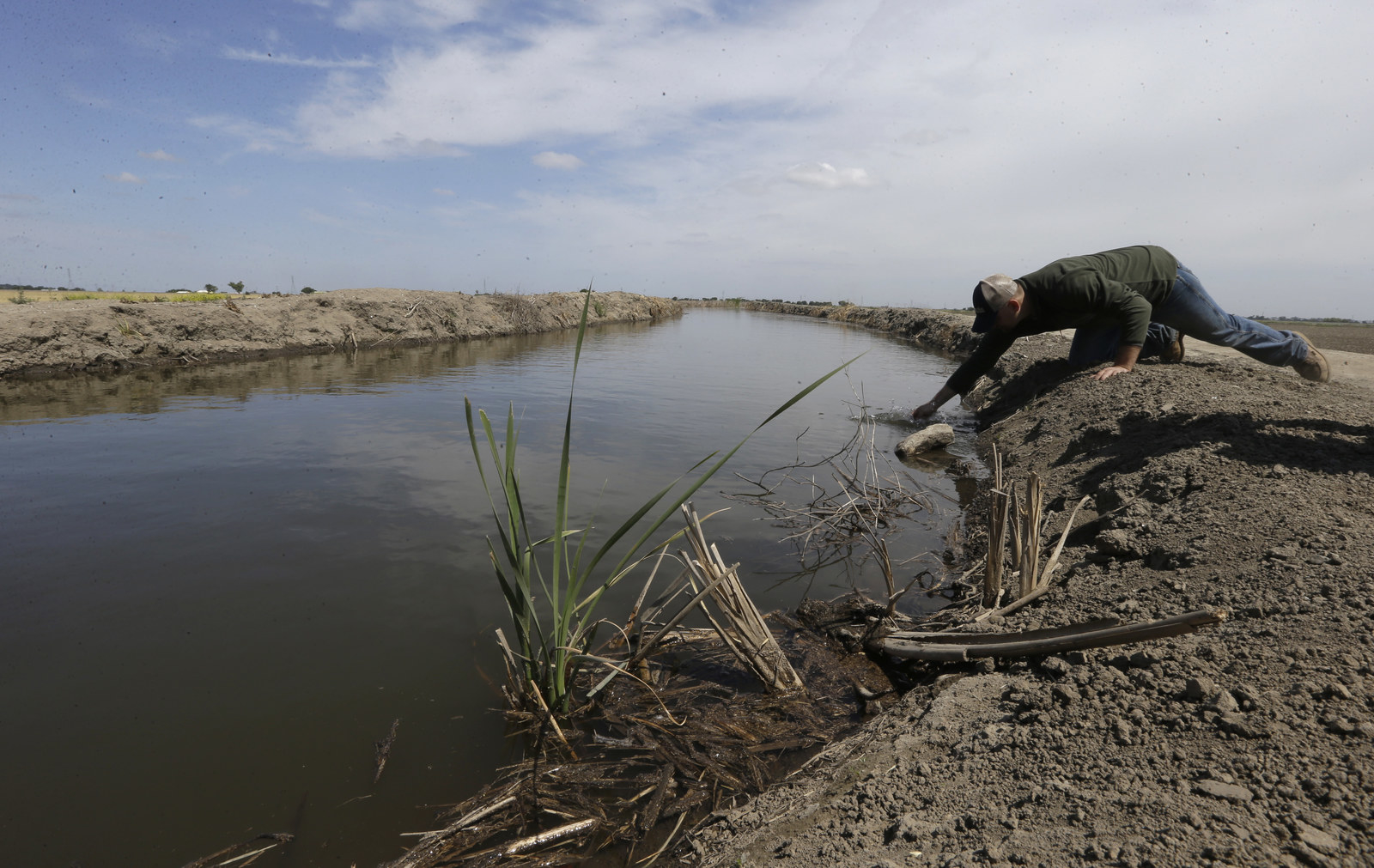 In the mean time, the case shows how water in the nation's most populous state is only become more of a flash point as the multi-year drought drags on, population increases, and appetite for California crops grows.
And locals aren't willing to wait and see what happens. The county supervisors speculated that the months and years ahead will be filled with legal wrangling and battles against what they described as an extreme plan that will decimate their region.
"Extremes turn into nothing but war, and that's what this is going to turn into," Withrow said. "A legal battle."